With the weather getting colder, I have gone back to working on my layout for my O-scale trains.

Here is the layout table that I got finished last winter.





Put down the track bed for the first loop and started laying the track.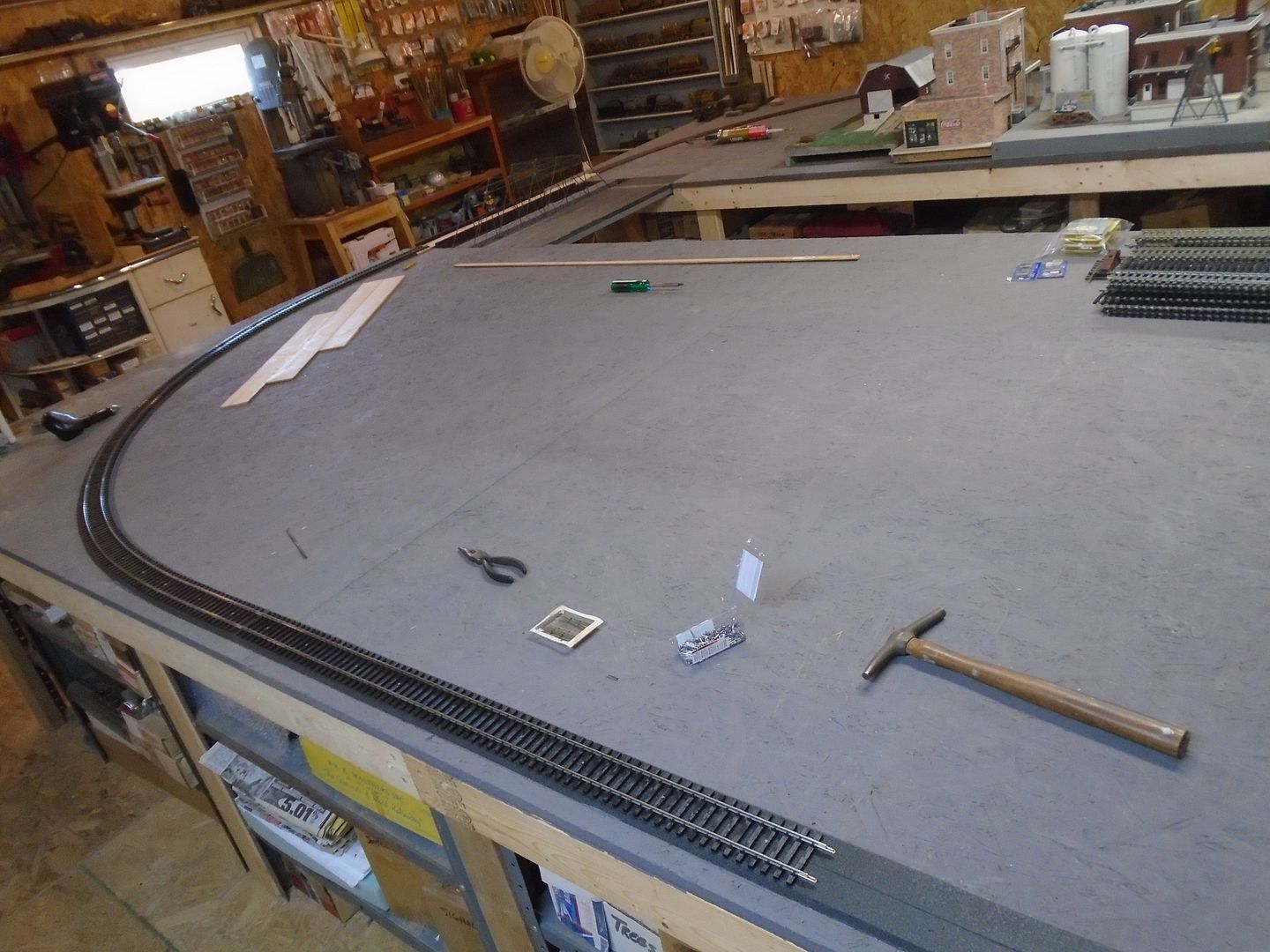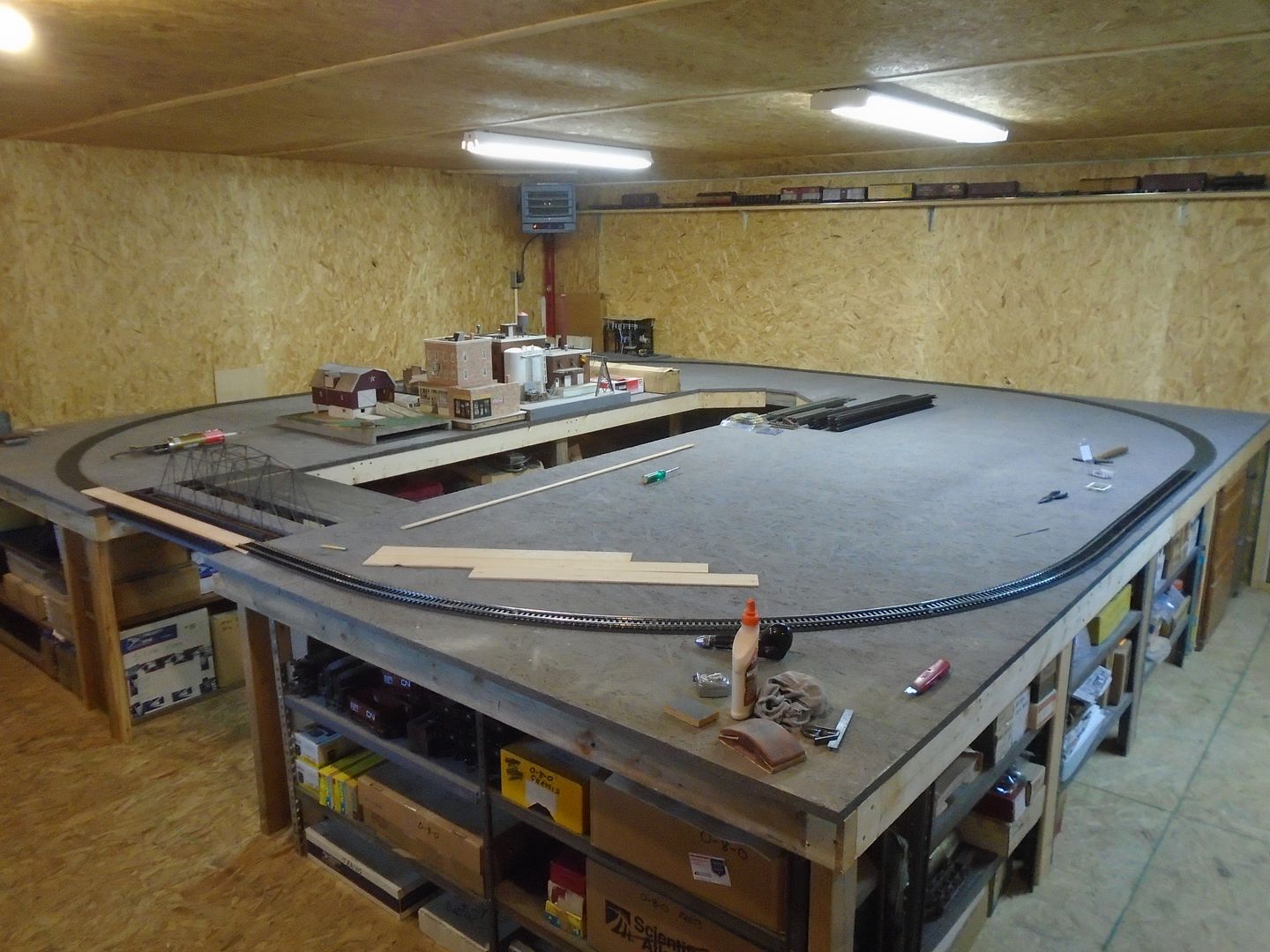 The first loop is finished and I'm starting on the second loop.
I have placed some of the buildings on the table so I can start to get some idea of where I want them to sit.





The two outside track loops are finished.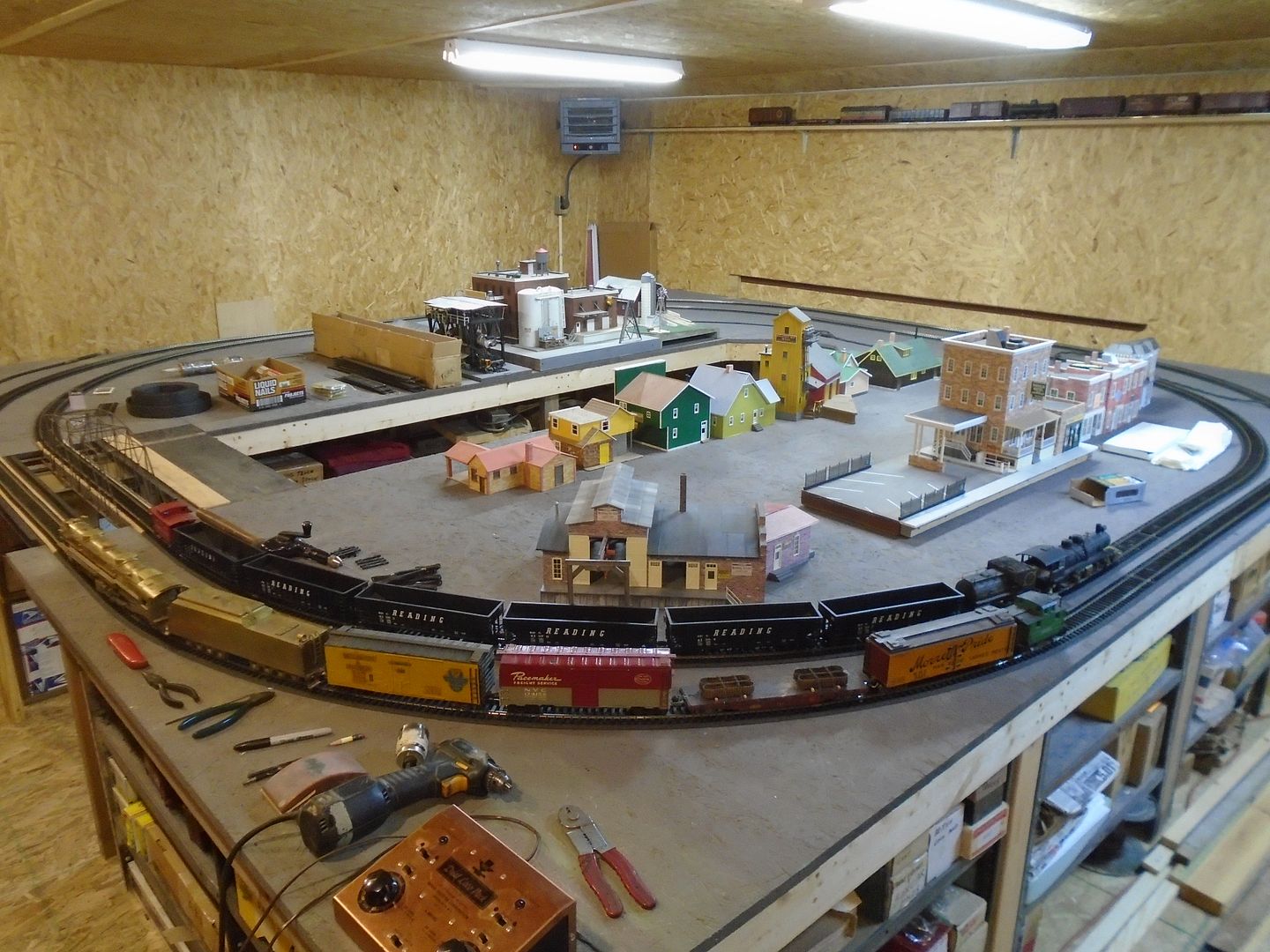 The third track is going to clime up and ride over top of the first track at the back wall.
This piece of steel angle is mounted on the back wall at the height of the platform for the third track.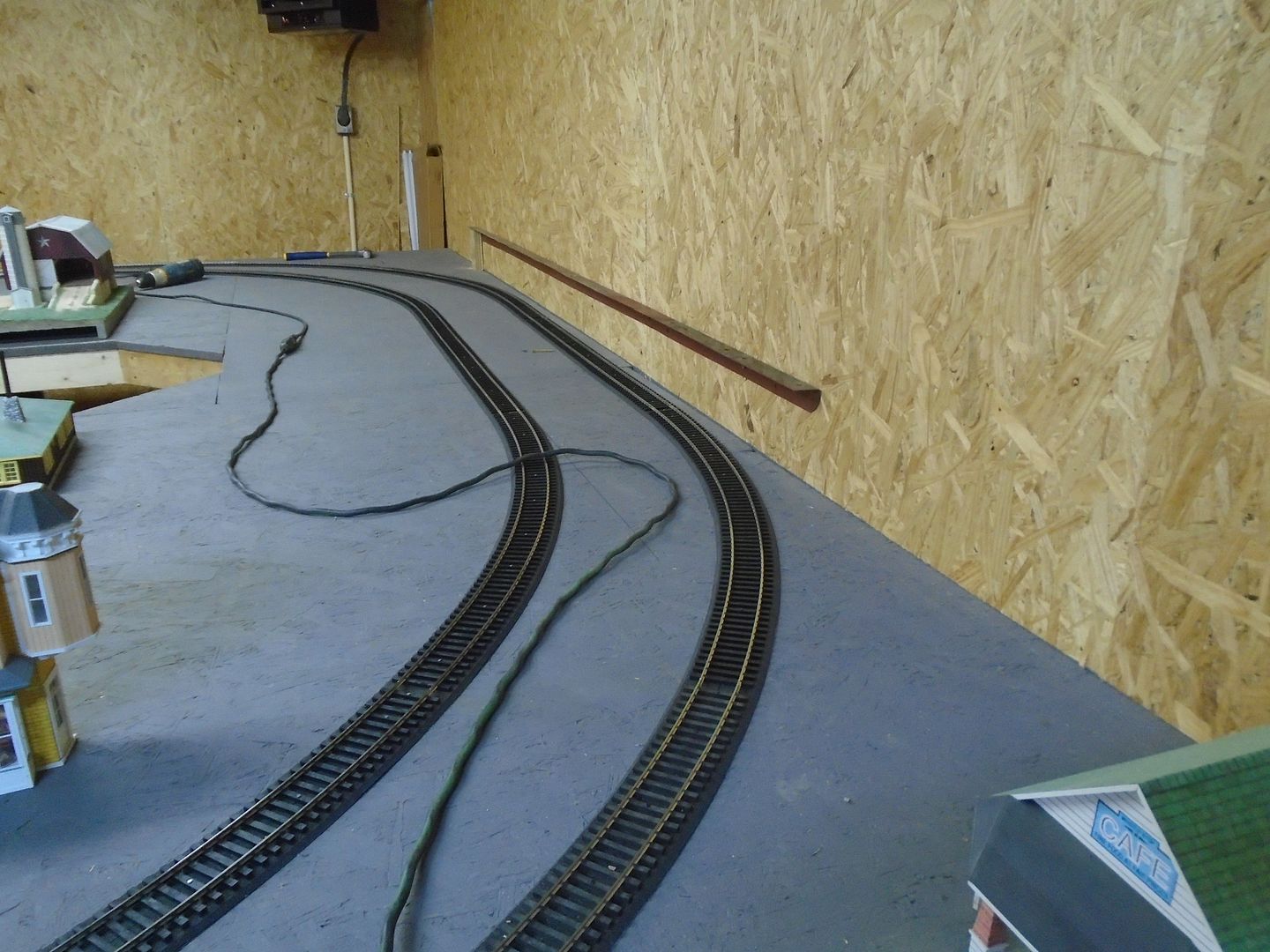 I'm using 1/2 inch plywood to build the platform and the track base for the third track.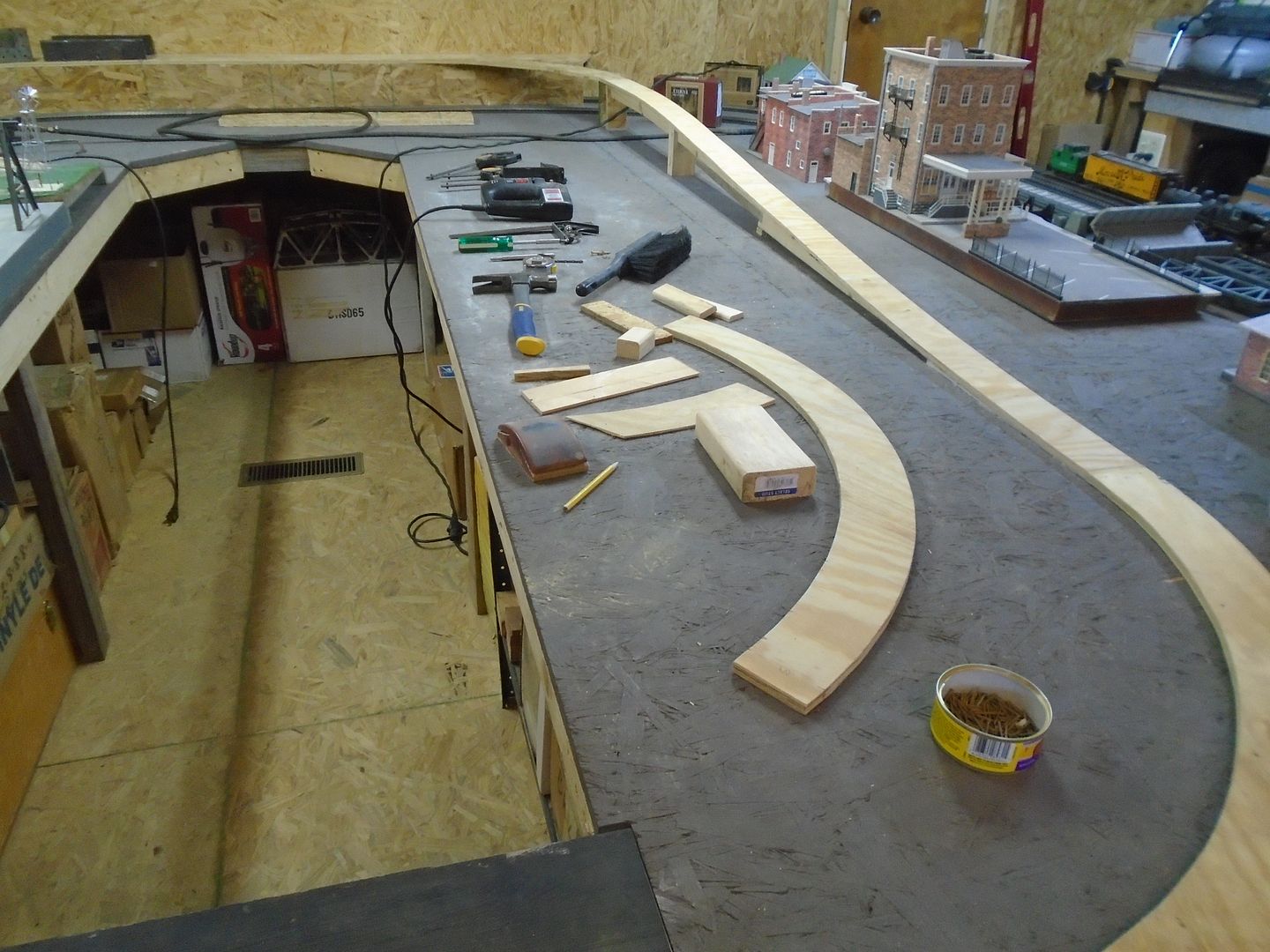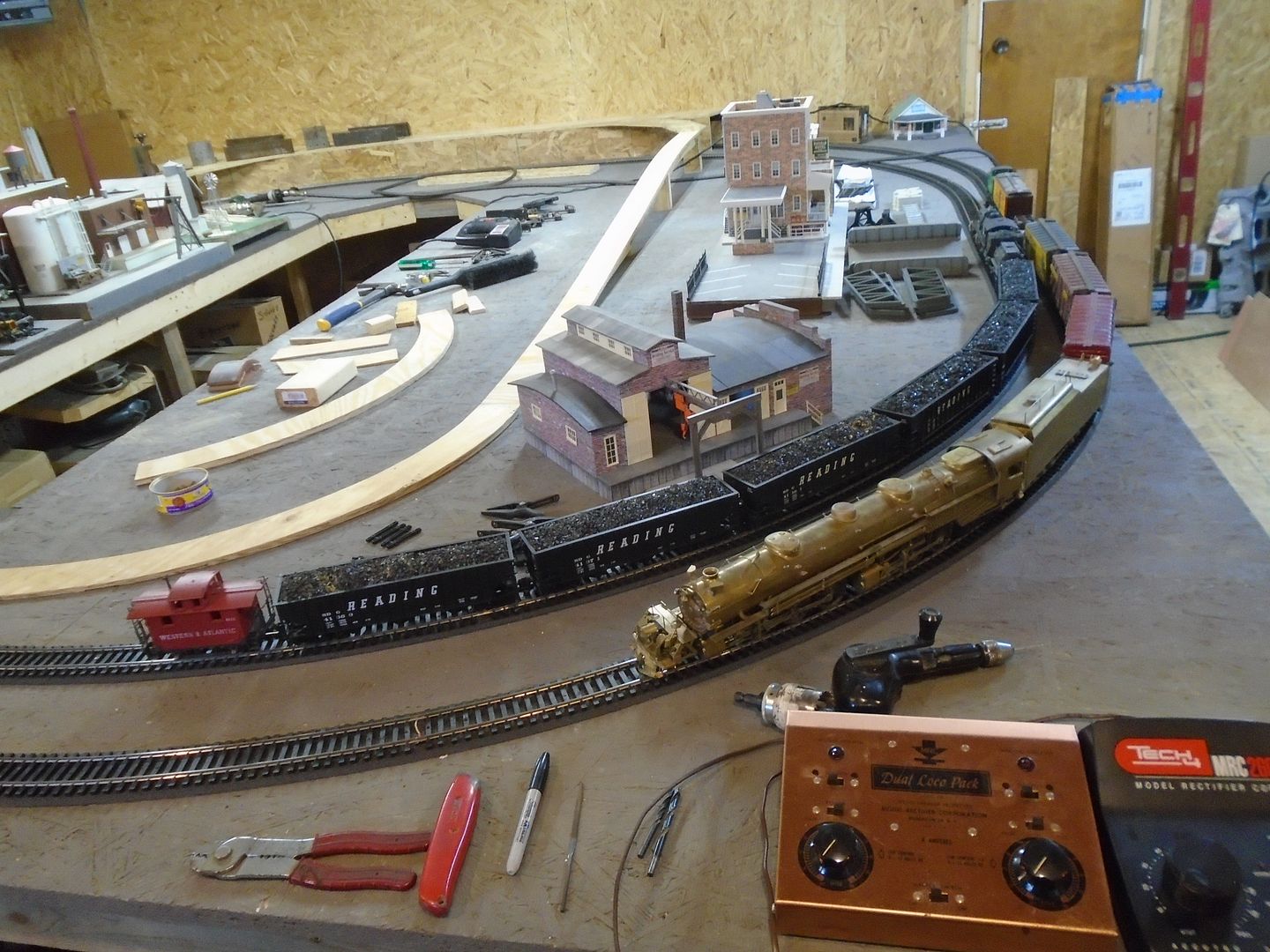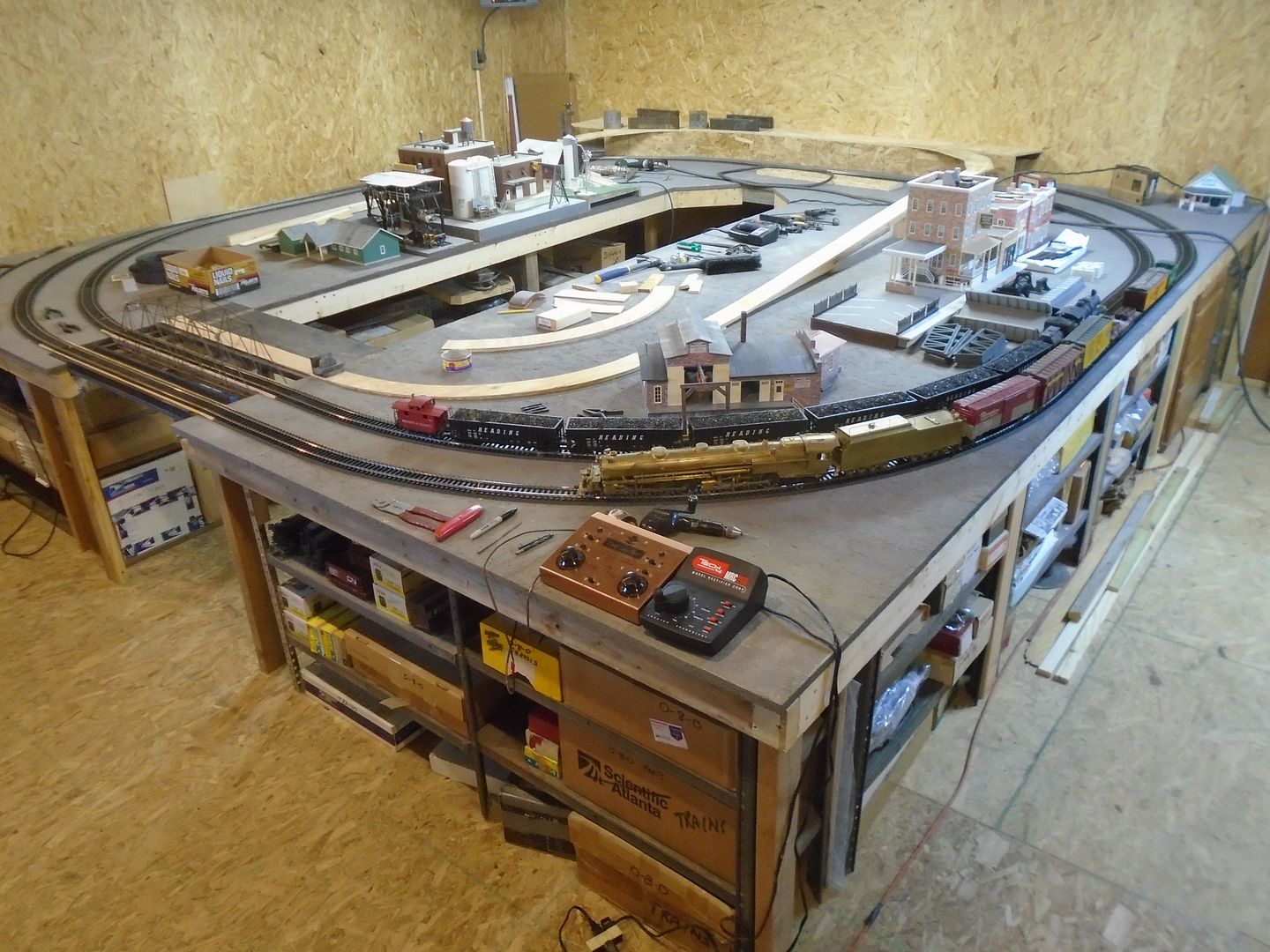 This gives me a " tunnel " for the train on the first track to go thru and raises the third track up off the table.