Love the ole' GMC. Thanks for the pictures. Good idea changing the angle of the exhaust tip, I guess I never realised how much "to the side" it faced before. You've got a beautiful yard there, our grass hasn't even started growing yet & is still mostly brown from over the winter. Have a Happy Easter & stay healthy Austen.
Thanks Ken, it's always a pretty time of year when the grass wakes up again. You too, stay strong and be careful.
Happy Easter to you Austen!

I had the same problem with my exhaust on my Cub 149. fixed it the same way you did.

Sweet looking GMC. You should post more pictures of it.

Horse trailer looks like you cleaned it up. Did you also do some painting on it?

Have you done much to the Dodge?

Thanks for the pictures and update.
Thanks, Mark! Nice to hear from you. Yeah, it's nice to keep the exhaust off the machine as much as you can.
Hoping summer car shows aren't cancelled. Here's a pic from a former car show with one of my vintage reel mowers in the back.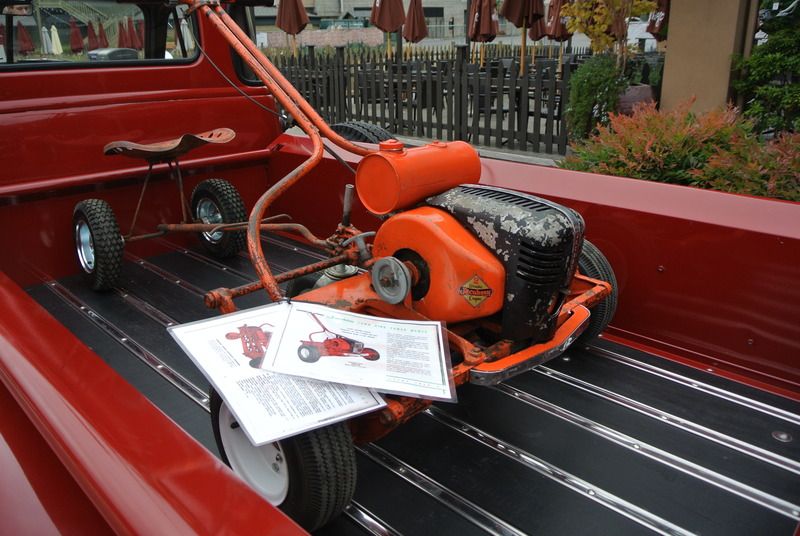 The horse trailer is pretty much the same, I have done some touch ups on it but have not done a total repaint.
I've done a lot to the Dodge the past year. I had it repainted and along with several mechanical upgrades. Most recently the atmospheric turbo blew a seal and I had to replace that last month along with a lot of other new seals, gaskets, etc, while it was all apart. Also installed an AFC live, got some new/used Welds on it last week with new 33s. It's been reliable for older diesel truck though and a lot of fun to drive.
Edited by Austen, April 13, 2020 - 03:30 PM.