First of all, let me just say that this is not my tractor, but it is at a friend of mine's garage and he doesn't really want to store it there over the winter or anything. It is a customer's tractor but they didn't want to put any money into it to give it a tune-up and get it running in tip-top shape again. So, now the guy just wants to sell it as he has no interest in keeping it. I believe he bought a new bigger tractor to mow his yard with already. I don't have anything to do with this tractor really, but I thought I'd help out and advertise it on here to see if anyone wants to buy it to at least save it from potentially ending up in the scrap yard. It does seem like a solid little tractor and could be a good tractor without too much work, probably.

I'm not really sure what it may need to get it in reliable working condition, but it looks like it may need a new front tire as at least one is flat and a bit dry rotted (or at least it may need a tube to get it to hold air), new belts, a tune-up, etc. As far as I know, the engine starts and runs okay, but the engine could use a tune-up. I think the carburetor is original on it and I'm not sure if it could use a rebuild or not. Beyond that, I'm not sure what other work, if any, it may need. I have been told that the hydraulic drive works on it and the tractor does move around okay, but I have not personally driven it myself.

So anyways, from what I can tell, this is a 1974-1979 vintage Case 220 tractor. It has a 10 HP Kohler engine on it and I believe a 38" mower deck. It has the Case "Hydriv" infinitely variable hydraulic transmission.

The owner is asking $500 or best offer for it as it is where it is. I'm not sure if this is a decent price for it or not the way it is and without any other attachments for it or what he would be willing to sell it for bottom line. Any questions, feel free to ask me and I can try to help facilitate the sale with any members on this site as well as helping with pick-up of the tractor if it is sold.

Here are the pictures of the tractor. It doesn't really look in that bad of shape at all and it shouldn't take much work to make a good running tractor out of it for someone: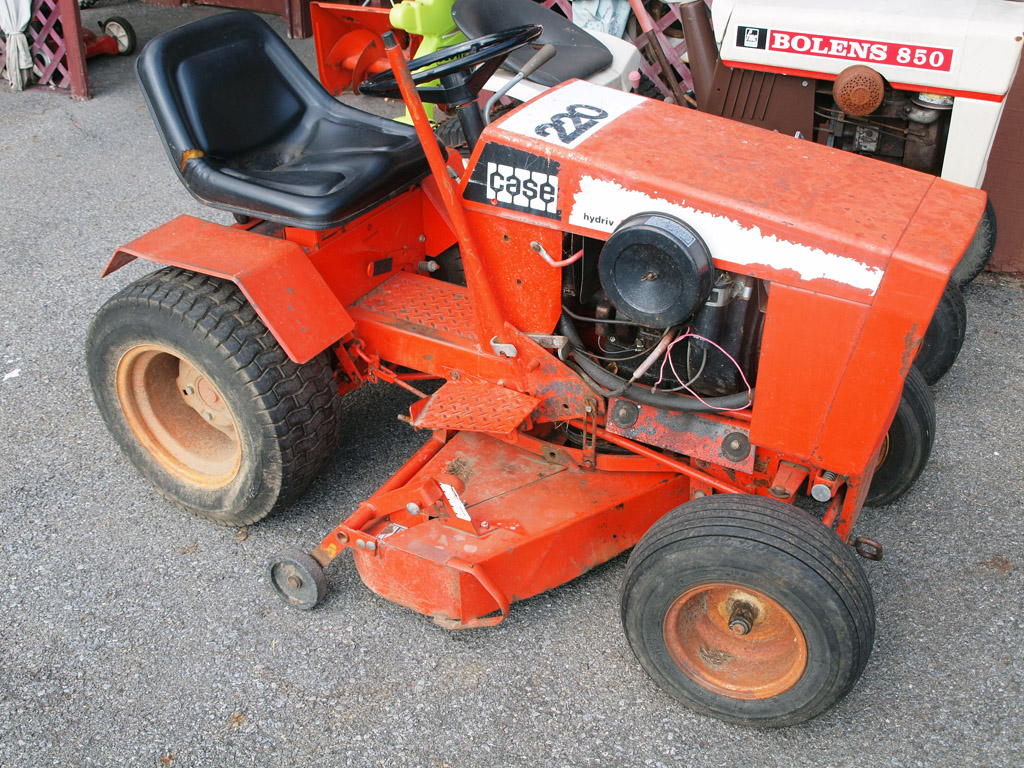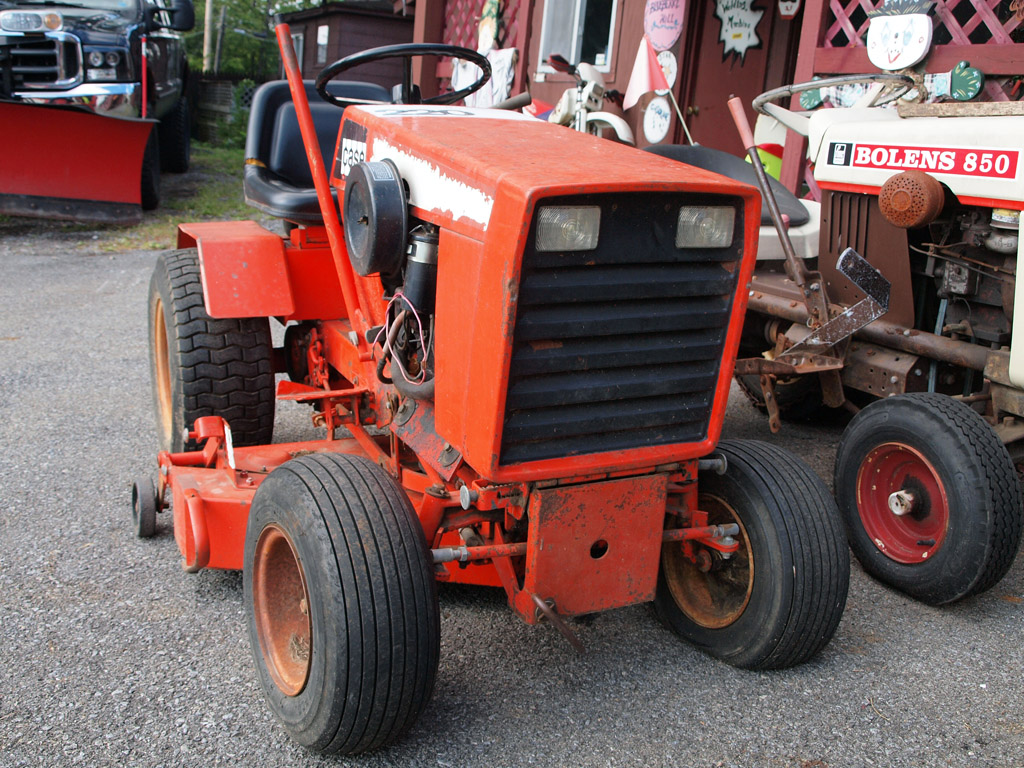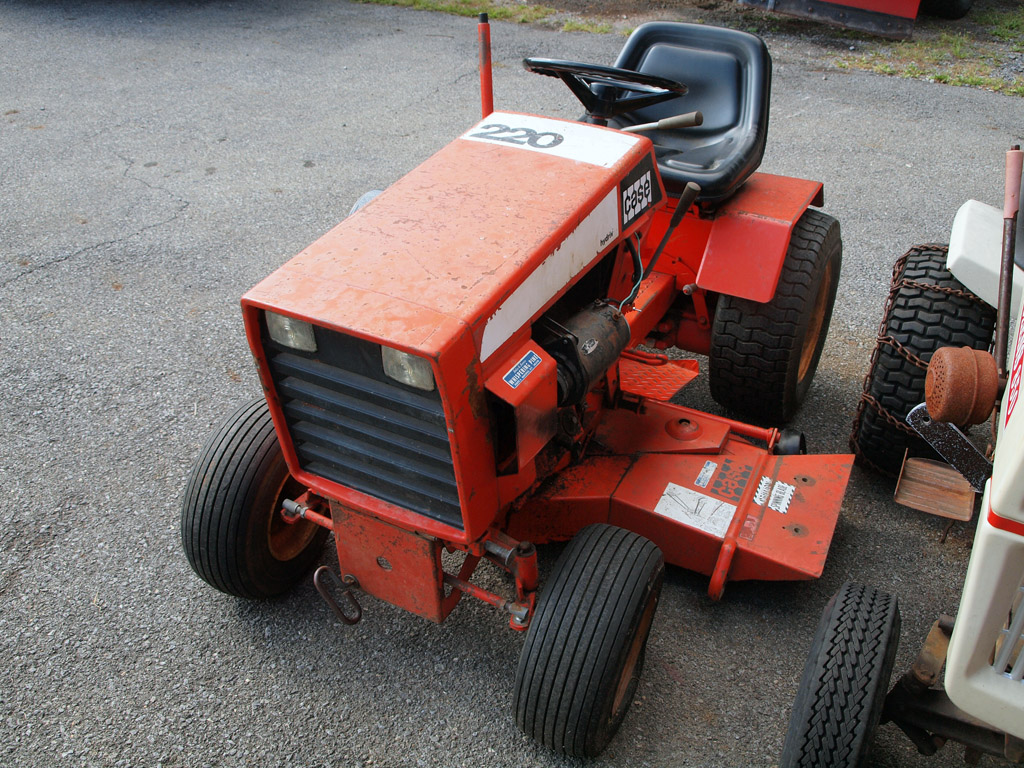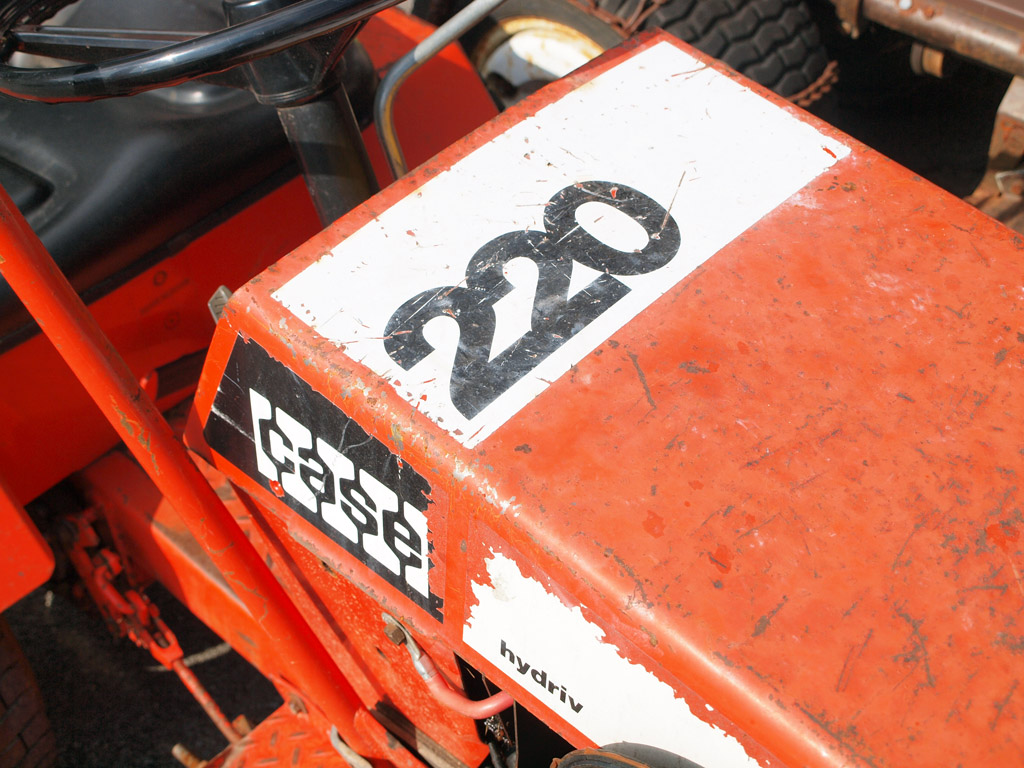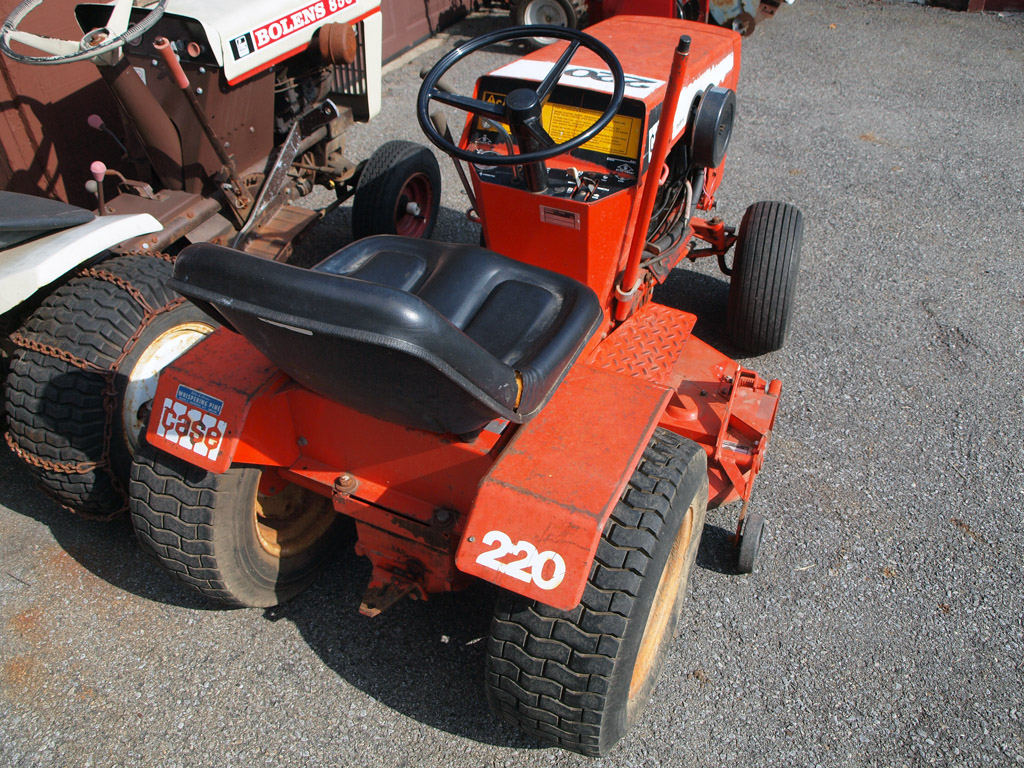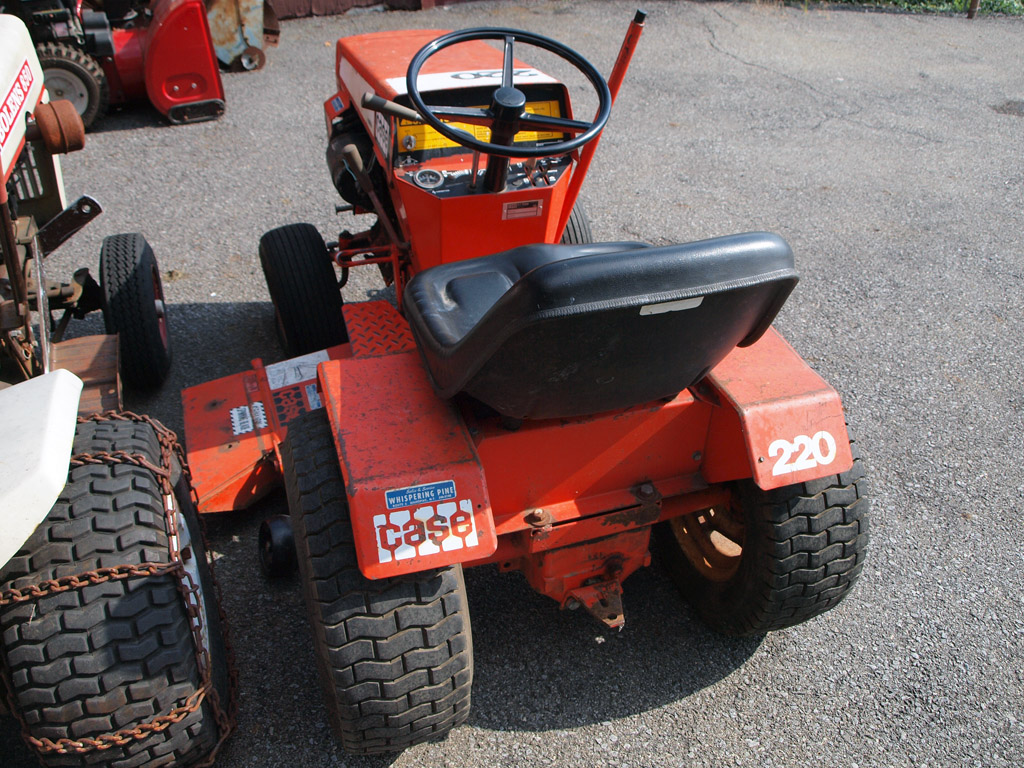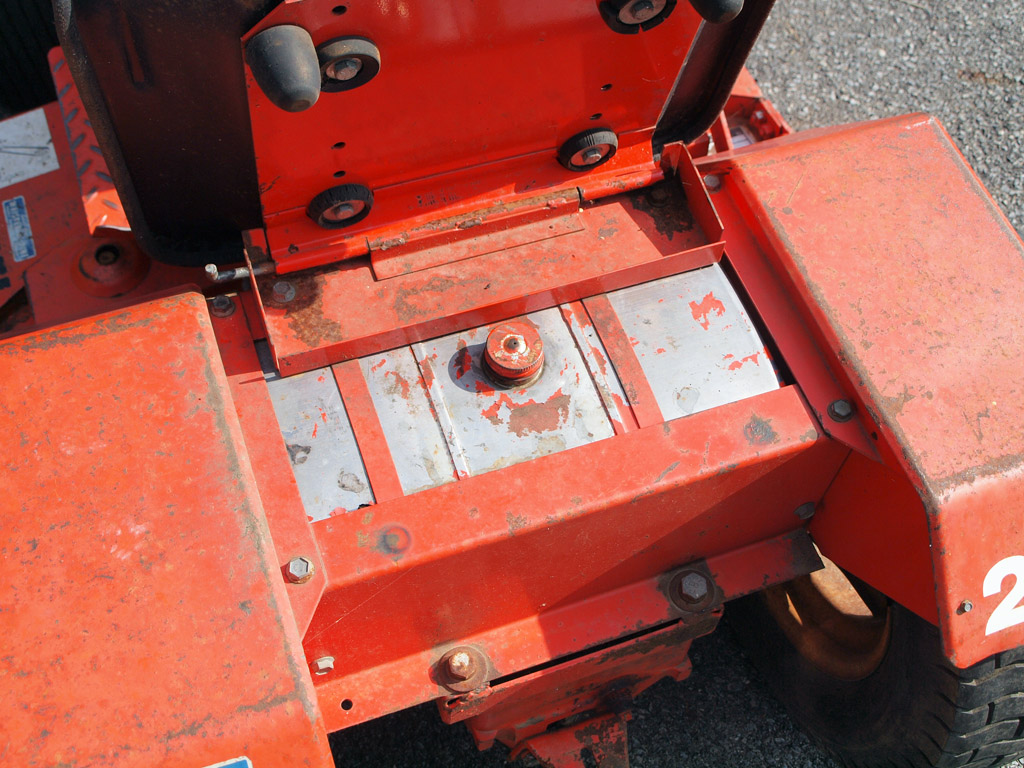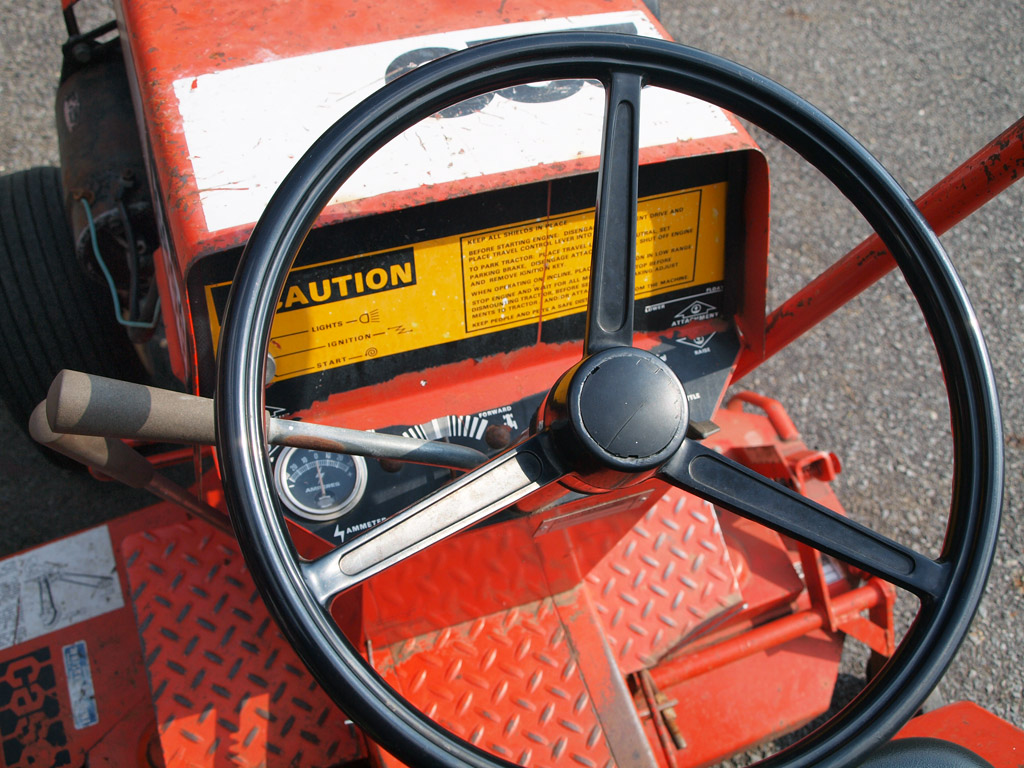 Feel free to reply to this topic or PM me if you are interested in buying this tractor and I can help communicate with the owner to make the sale. The tractor is located in Schenectady, New York and you will have to arrange for pick-up of the tractor there, which I can help with also if necessary.

Thanks for looking and I hope that I can help find a new home for this fine looking specimen of a solid iron workhorse of a tractor!
Edited by MailmAn, September 12, 2016 - 08:49 AM.