Folks,
Spent some quality time on the Massey grill transformation from a M7 to a M8 look. Also tried reforming the nose cone.
Here is the raw grill after shapping. Used a wedge shaped hammer.
I traced a cottage cheese container for the radius. Looks about right, and matched what I had left of the original grill. Cut out the center area leaving about 1/2 inch of stock to bend over as the lip.
Was going to cut notches every so often but decided to just start hammering at it.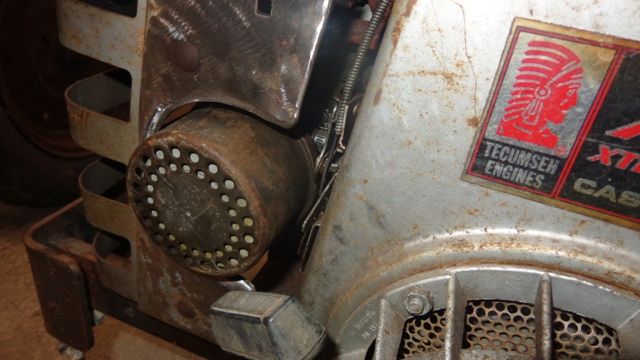 Made a very crude jig from a piece of 1/8 thick steel 1.5 inch wide. Bent it in a "U"shape the same radius as the finished radius. Tack welded the jig to the welding bench and began the forming.
I think its going to be OK. Was surprised that it came out pretty good and even got the transition radii at the corners formed with some work.
I then ground the new rolled over flange down to the correct height and buffed it with a small die grinder. This grill also had a factory looking bump out just above this new opening. I did not think it looked right so I bent the rolled over lip back to 90 degrees and flattend the bump.
look at the inside of grill, reworked area around the air cleaner.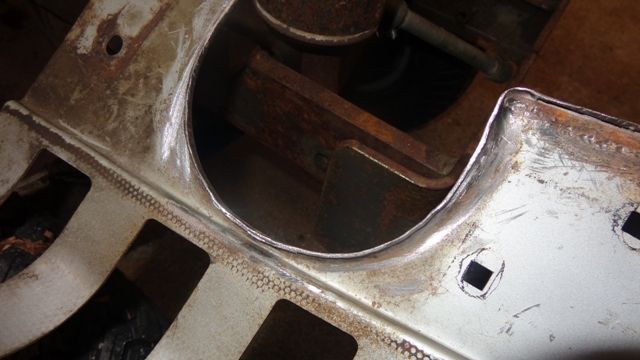 With hood in place for trial fit. This grill should clean up real good. The hood hinge area is like new.
.
These are the better panels from the M7 that I will eventully clean up.. Just a little body work on one that has a notch cut out of it.
The current panels have a lot of rust pits from setting out for 10 years or more.
Anyone know how to check this electrical unit to see if it is good? I know its better than the one I have from a visual p[oint of view.
Next was an attempt to fixture, hold, heat and cool the front plastic nose cone. I will take it apart and see if the heating and reforming process worked.
Just went out and took this holding fixture apart. And The nose cone is a whole lot better! So I may be able to buff this up and use it on the tractor.
Thanks for taking a look at the "Little Massey Project"
Regards,
Chris