About a week ago, Neighbor Herby offered me an old compressor that he had in the upstairs of his house, I accepted. The compressor was built by his brother in-law for his sister many years ago.
Today, I brought the unit home. Since it was in the upstairs of his house, it had to be taken apart to be taken down.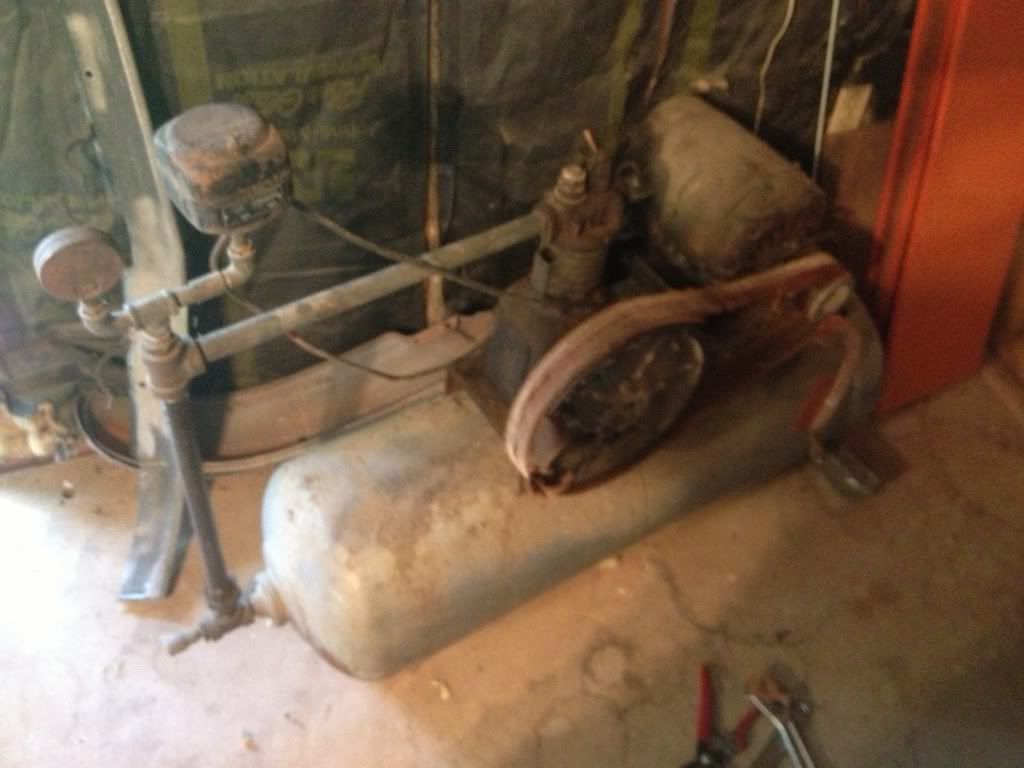 Here is the electric motor that was on it.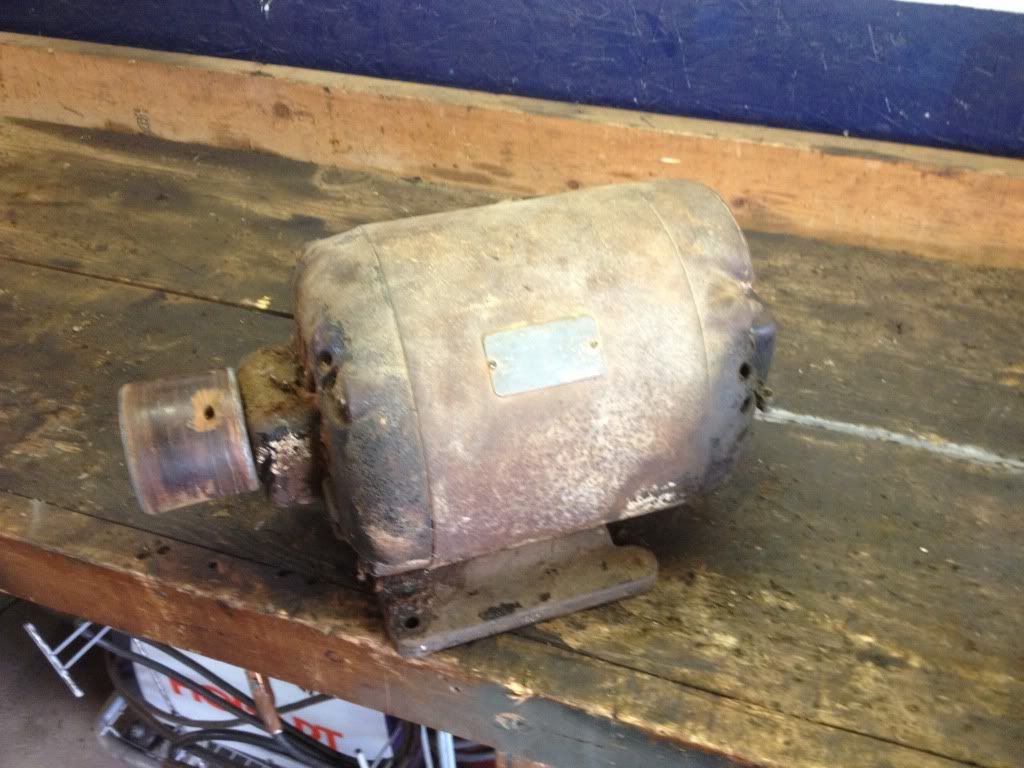 The tag is faded, and very hard to read.
This is the pump. It is made by Curtis.
The 15 on the side makes me think it is 15CFM, but it is pretty small?
Here is the tag, it says the dimensions of the cylinder, but not how much air it pumps.
If the pump is actually 15CFM, I might just put it back together and use it like that. If the pump is under 10CFM or so, then I just use the motor to convert an engine driven one I have for parts. The Motor is only 3/4 HP, and it will be replacing an 11 HP engine, which I do not think will work. Maybe if I change the pulley sizes then I could get it to work?