My Dad bought a Hobart Handler 135 about 10 years ago; with the welder he bought a cart for it. The Cart was very flimsy, and could not support the weight of the welder and shielding gas cylinder; once the cart bent up good he added supports to it and made it stronger, but still pretty weak. One of the places he worked at years before re-purposed a shopping cart, and he really liked that, so he ended up paying a few dollars for a shopping cart when a local store went out of business. The cart sat for years in the garage with stuff in it, and was never made into a welding cart. Last summer during one of my cleaning raids in the garage I went through everything in the cart and I was going to make it into a welding cart; although, I never got a chance to until last night, when I decided to start.
Here was the starting point.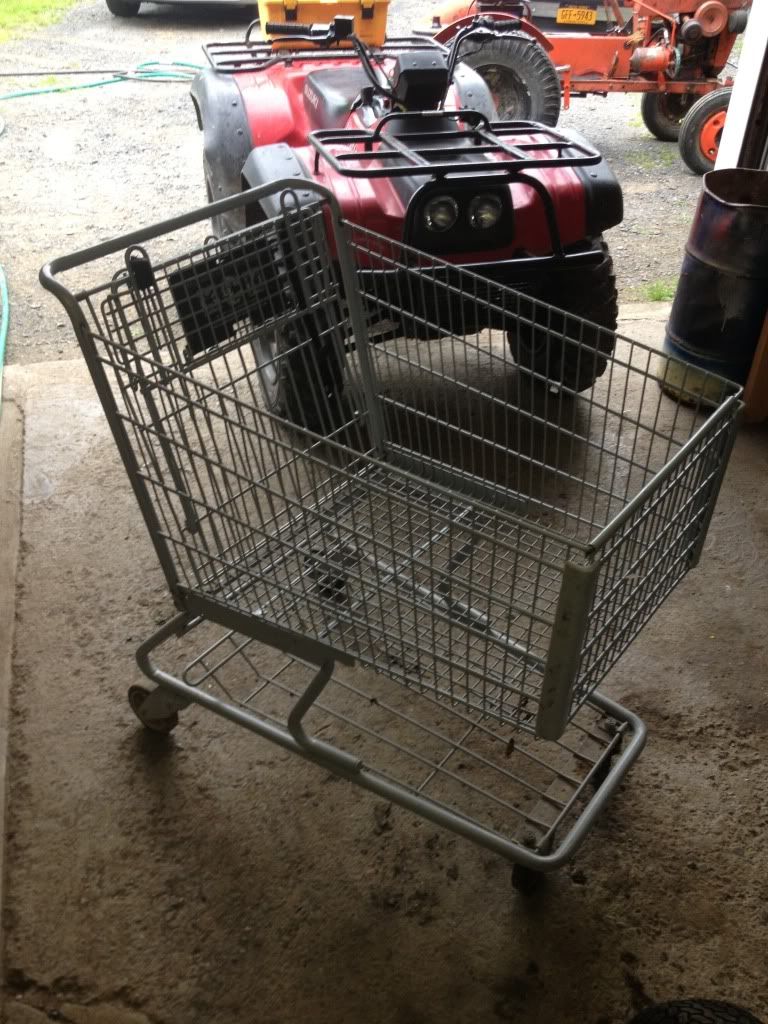 The first step, was to cut the pins that held the basket on.
With the basket of, I cut off part of the bottom. I also unbolted the front wheels, which also took off the bottom basket.
I did not need, or want the cart to be as wide as it was so I bent the sides in so they where parallel to each other. Since the sides where bent in, the wheels did not face forward, so they had to be cut off. I also shortened the rails about 5 inches.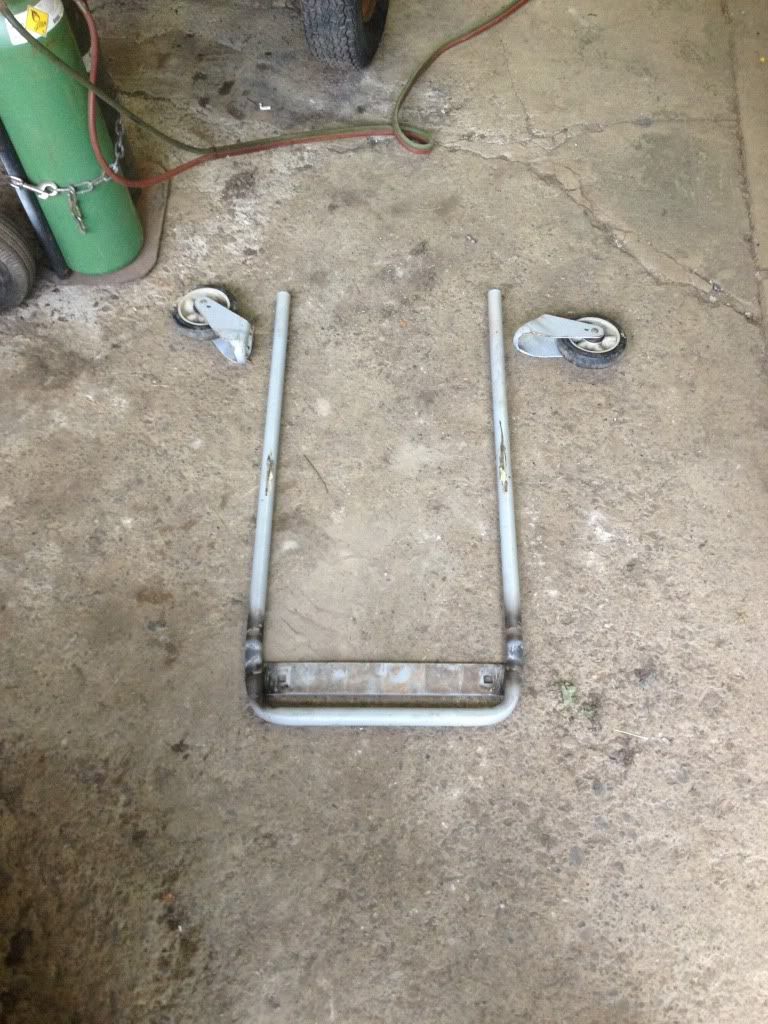 I cut out a section of the basket, and welded it in.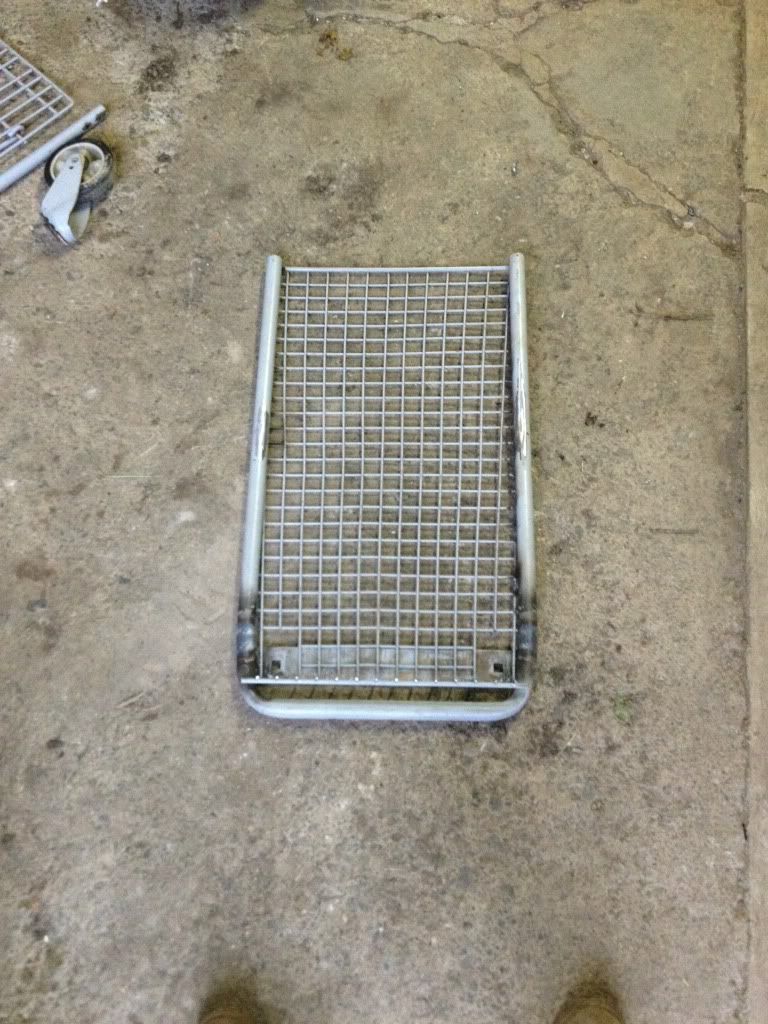 Then, I welded the rear wheels back on, and bolted the front on again. I also made something to hold the gas cylinder; I used the back rest of the child seat. All I did was put a bend in the middle, and weld it on.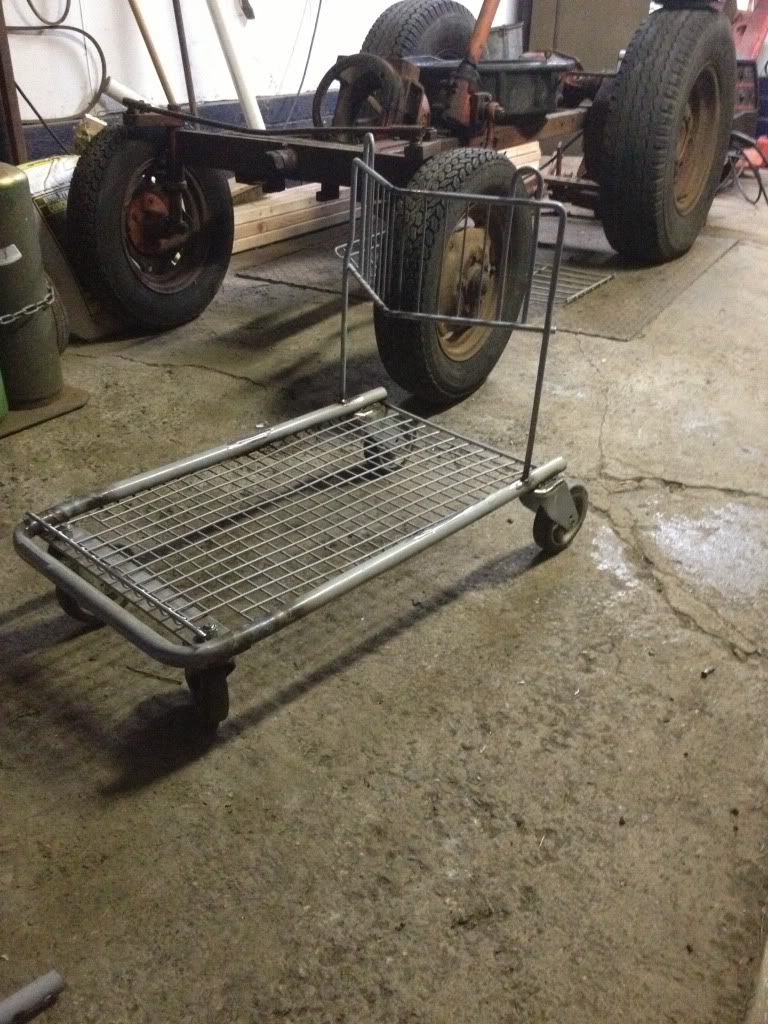 All I have to do now is make something to wrap the leads around.