Here is the official Case Color chart...In the past there has been some debate if there is a difference between Power Red and Flambeau Red, Included is a pic of the desert sunset color. I have included this at this point so each member would know if there is a difference and if the difference can be seen...
When I was spraying the Color I thought there was no difference, but examining the empty cartridges at the end of the spray session reveals there is a big noticeable difference...here is the proof..
Exclusive GTTalk Photo...tomorrow I'll shoot the pic with my camera not the phone and I'll update the link...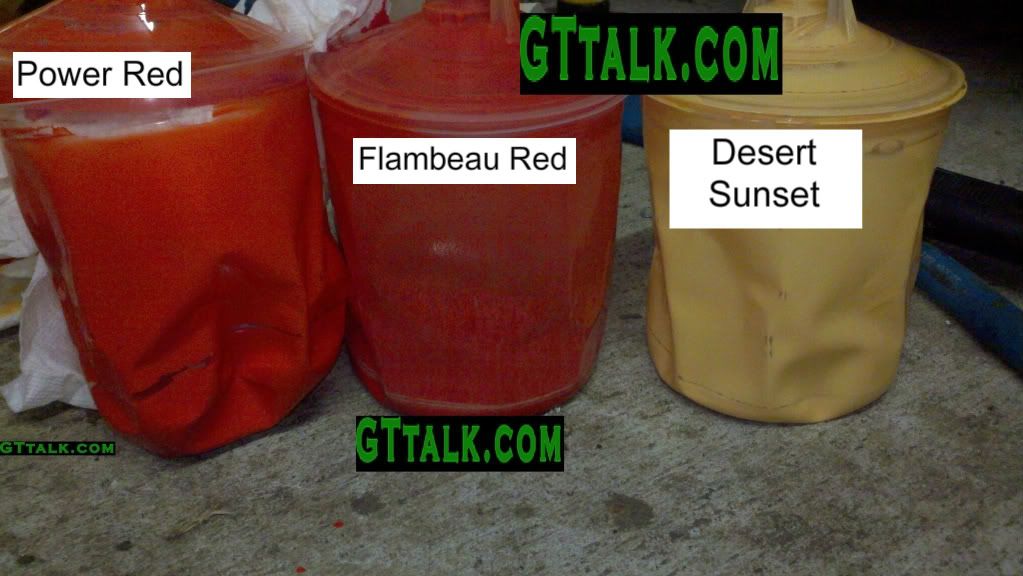 On the Left is Power Red....Middle is Flambeau Red and Right is Desert Sunset
Edited by olcowhand, September 25, 2011 - 09:02 AM.
Corrected title for Nutcase