So I found this used gas powered air compressor. This local company bought a service truck and wanted a on board air compressor so the seller threw this in to make it a better deal. well there mechanic said it was a POS and to off it. so i bought it for 50 bucks. (not to mention after talking with the owner for about an hour he insisted on me emailing him my resume)
But any way here it is, A Champion 4 cyl, two stage pump with a V twin gas powered engine. here is a link to the pump specs.
Champion Air Compressor Products
I know nothing about its condition or any specs on the engine I have only owned it for about 16 hours. all of which I have been at work.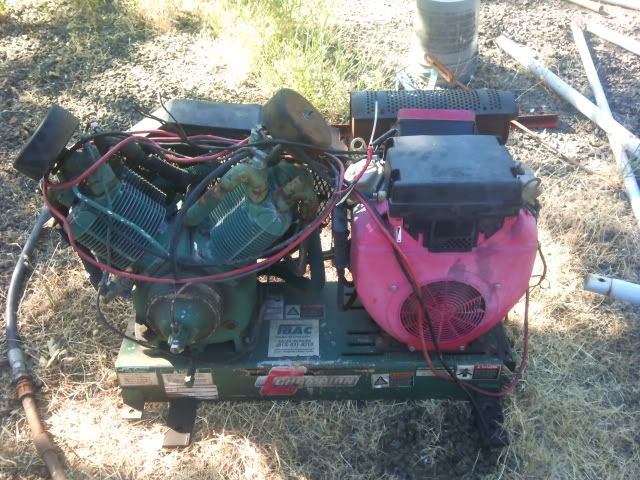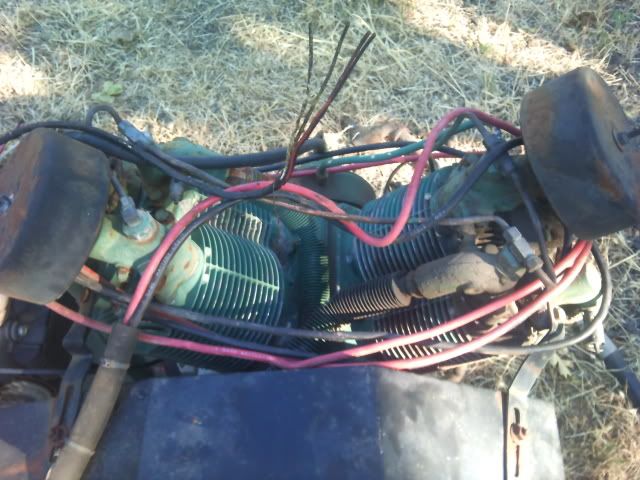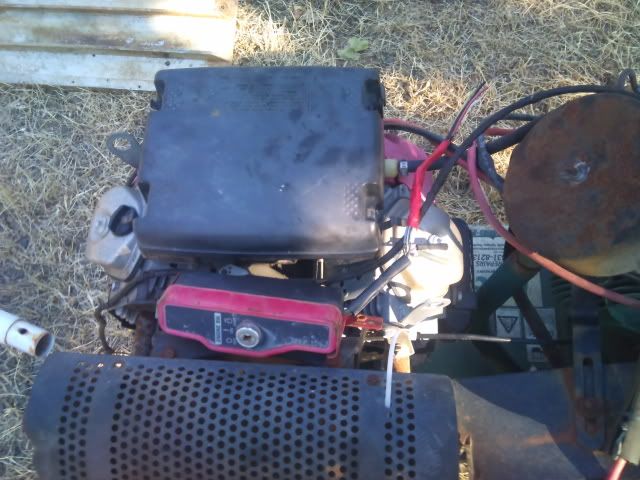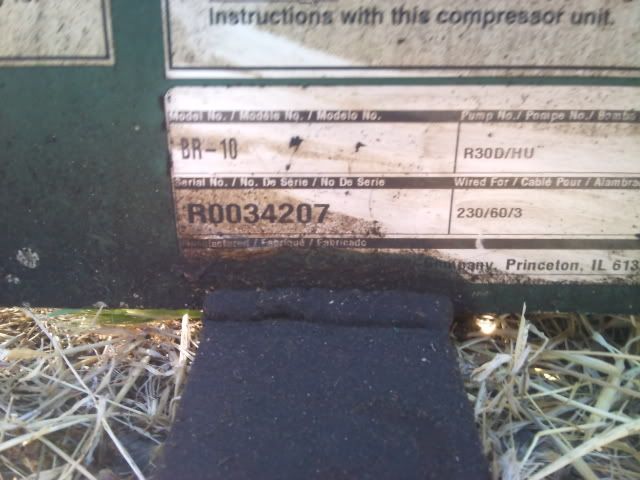 I want to add my 100 gallon tank to this and build it on a trailer frame, something small that my GT can tow it around the property. Or for a bigger job throw it behind my truck and tow it to a job site. But for 50 bucks I couldnt pass it up.