So yesterday me and a good friend were helping clean up a friends property, this included a scrap metal run. We got the trailer loaded and headed off. I made a new personal best 7000 pounds of scrap and we cant tell we removed anything. So after we get our load tickets and are heding to the office a couple of guy pass us with a old tiller in the bed of their truck. I turn around and inquire. Turns out they cant scrap it because they left the tires on. So I ask how much he said 50 so I countered with 40 and you load it on the trailer.
So now I have it need to find a gas cap and oil plug now. But it turns over. Come to find out this thing has direct ties to the troy built horse. This was made around 46 or 47. And has a two stroke engine. That is all I know. Any other info on the engine would be great. Or the whole thing. Pic time.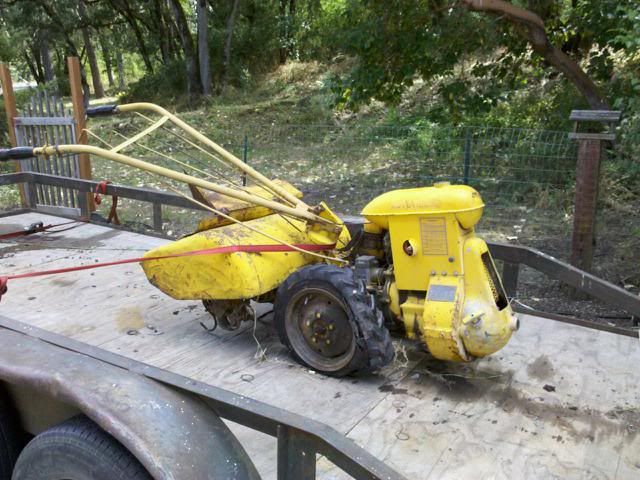 Edited by RustyTub, July 17, 2011 - 11:26 AM.