Here is the two wheeler my dad picked up along with my GardenAid. It's a Midland, but there are a few questions he has about it. The first one is, how does one mount a front implement on this frame?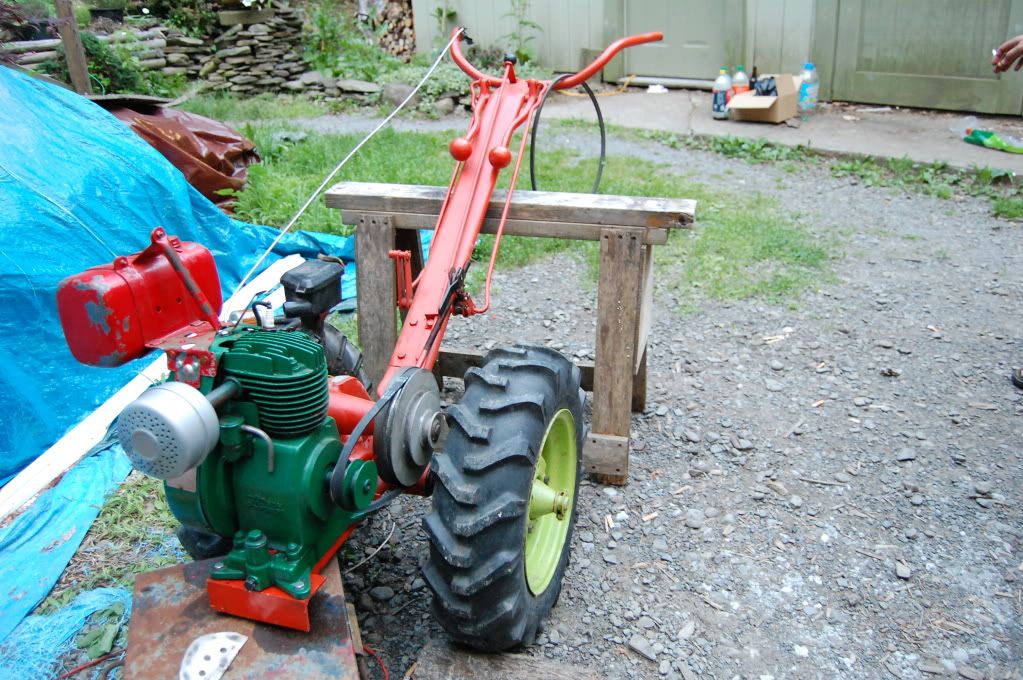 Is the Lausen engine original? Does anyone have any idea how old it is?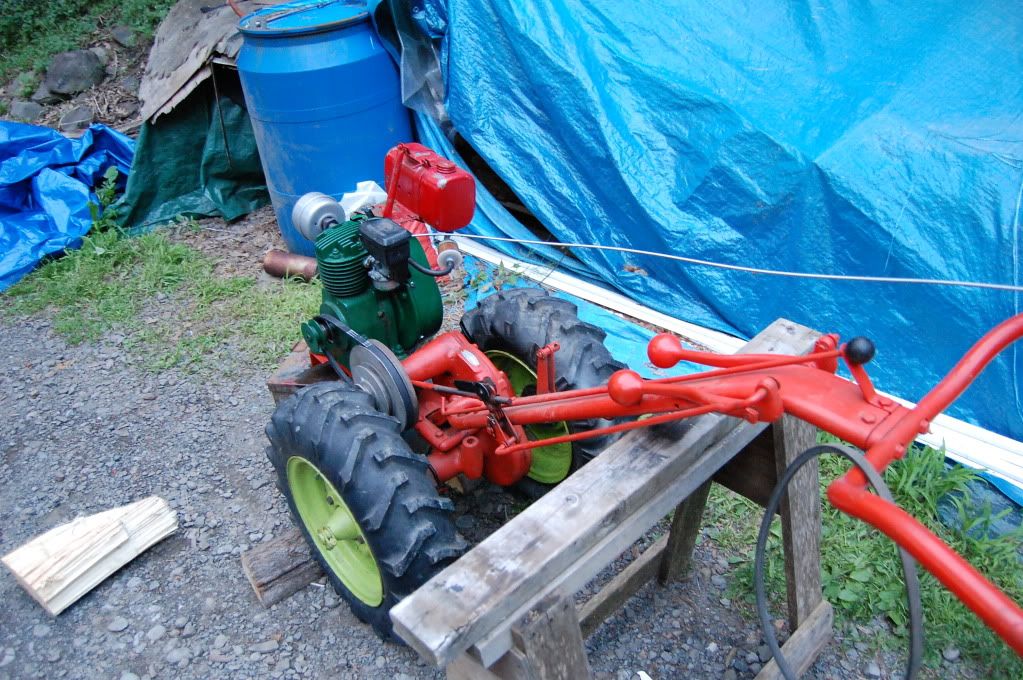 His still has the original rubber on it, and it looks like it's in brand new condition. We need to get a classier looking air cleaner at some point, but it already runs really well. He mainly got it for dragging feed and building material up the hill behind his house, and to drag firewood down. Plowing and harrowing are on the menu too, but just for cutting in the garden every year.