Iv got an 1982 troy bilt horse with a replacement tecumseh 8hp engine.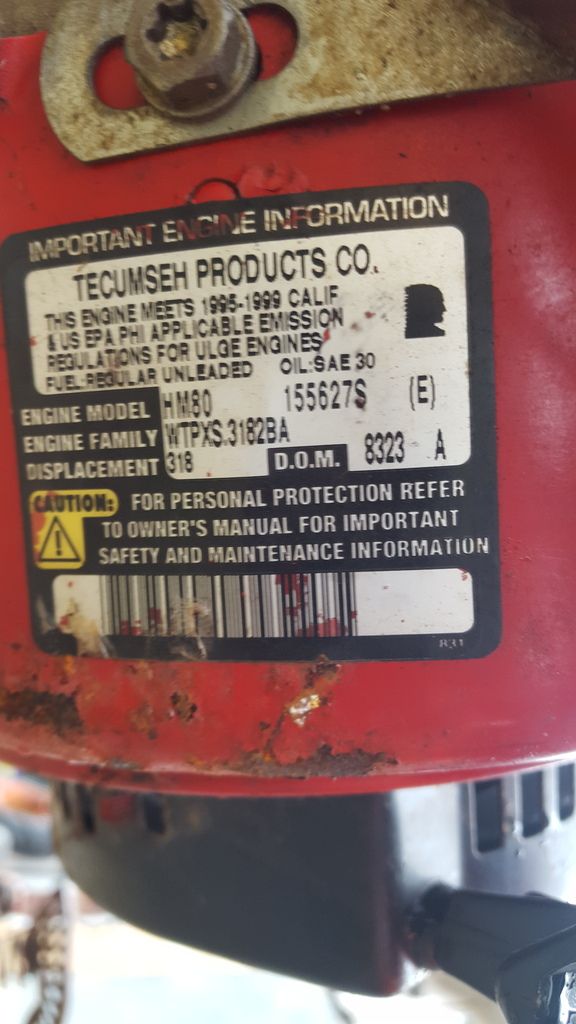 that the data sticker off the engine.
The problem is I can't seam to make this thing run. When I frist got it it ran like a top so I changed oil a put a new air filter on it and started using it. Frist 30 mins of so of actual use it started missing under load and finally figured out it had trash in the tank that had Ben suck down threw the card. So drained the tank cleaned the card and put new line and filter on it while I was at it.
You would think all good now nope, know the dang thing is flooding it's self to death. So I spend two afternoons fooling with that with no change it would either not get any gas or flood it's self out. So I figure I done with this I found out that I can get a brand new carb on ebay for 15 dollars. New carb come in and it runs great, so I take to the garden frist thing it starts missing under load, then the thing starts sucking oil from what I'm guessing is the crankcase breather. It runs from the valve spring cover to the air intake in front to the carb. Idk what going on with this thing it is the frist tecumseh so is this normal with them to be this big of a pain I'm about ready to find a 8hp briggs or get a hf engine. If anyone can help she'd any light on this I'd appreciate it. The dang tiller works great if I could just get the engine to run.