So life has finally settled down to a point where I can work on the GT again.
First order was to get the seat off so I can replace it, also took the panel off that is above the Hydro control lever so I can clean all the gunk out.
Next was to tackle the main reason why the tractor was parked. The broken steering linkage. after some poking around it looks as though the engine has to be removed. That went pretty easy. got all the steering linkage off and brought it to work with me today so I can get it all redone.
With the engine off the tractor I was going to pull all the tins and make sure every thing was clean and clear for nice cool operation. anything else I should check out??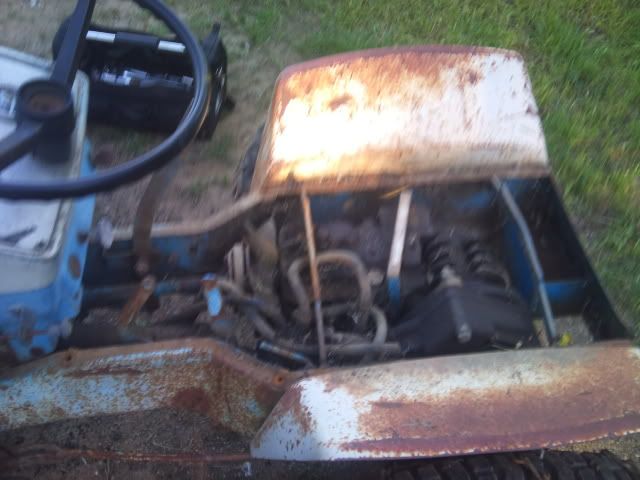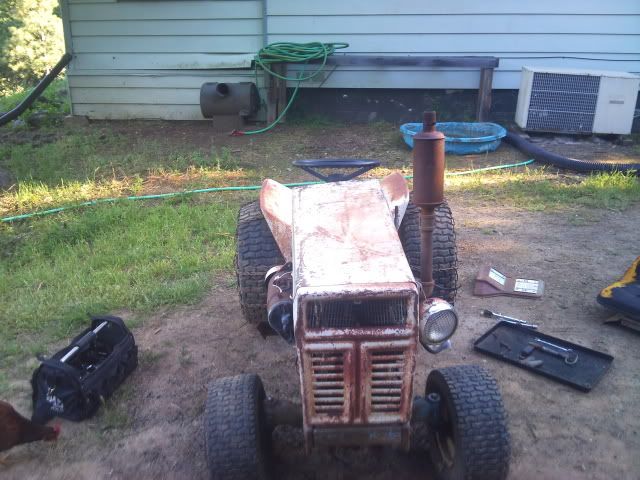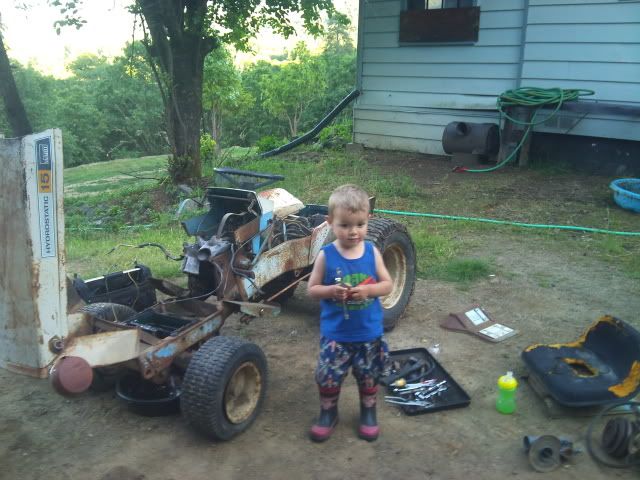 My Little man helped me out thru out the whole process. Having to do most the dirty work outside tell the shop has room again.