Ok, I have a Agri-Fab Box blade on a Craftsman PGT9000 Garden Tractor that I'm not too happy with. I use it on a 1,400ft drive way of what around here is called Road Gravel. It is a mix of rock, sand, and clay. Pretty hard stuff when it sets up. What I do with the blade is set the blade at an angle to pull the buildup of the edges back to the middle of the drive, to keep the crown.
I used this blade 1 time and it was starting to pull the washers into the tube, and bend the tounge mounting bracket.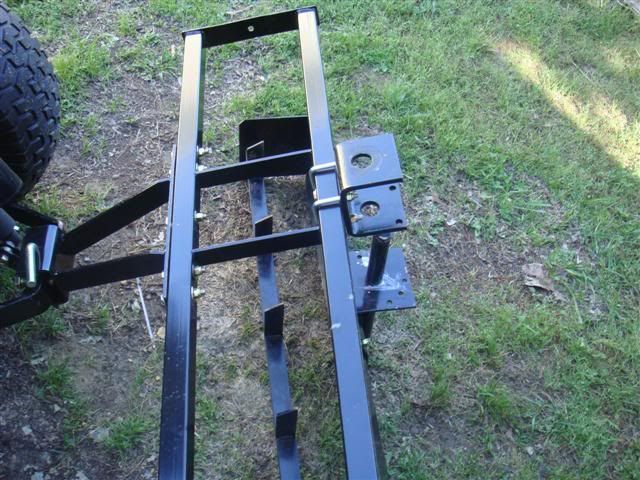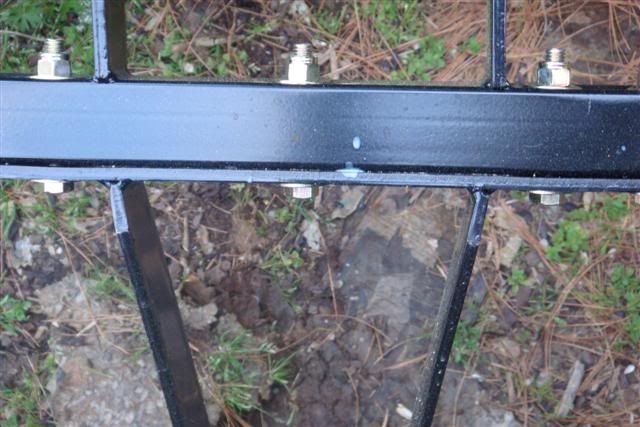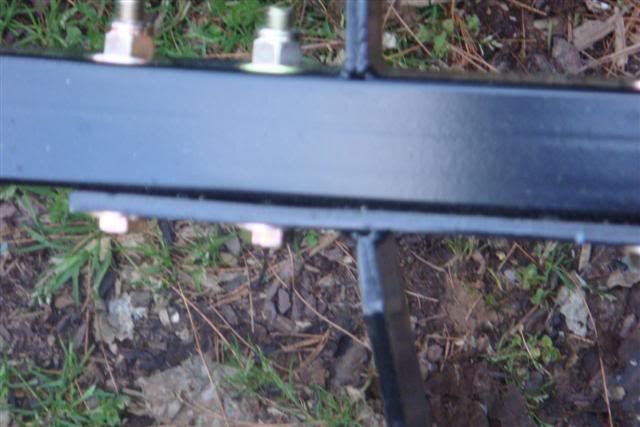 When I pulled it a part to fix it, it was worse than it looked. Look at the tubing, and washers…..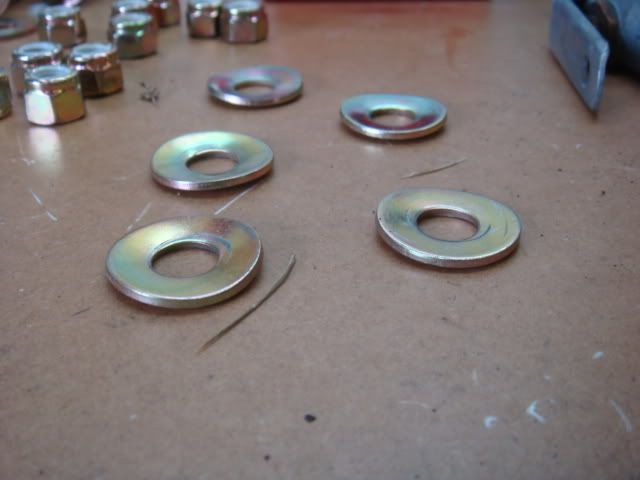 So I decided to see what I could do to fix it. What I decided to do was strengthen the main tubing. I purchased a stick of 1 ¾ X 5/16 angle and cut 2 pieces of 1 ¾ X 5/16 angle 39 ¾ long. Then beveled the edges to make room for the welds already there….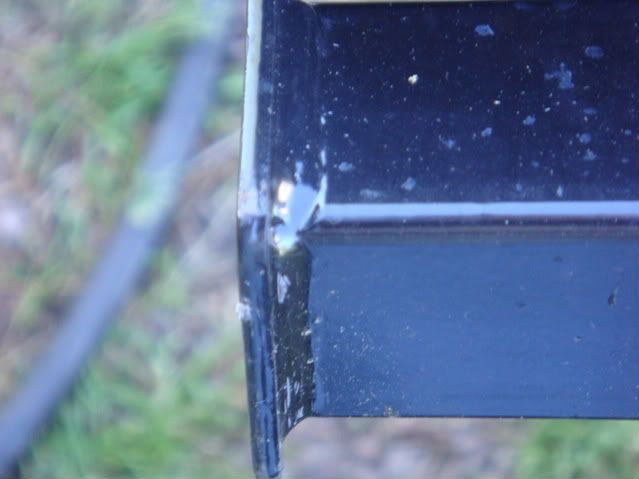 Then to make room for the braces I cut 2 notches 3/8 of a inch, but finally had to go to 7/16 to make room for the welds.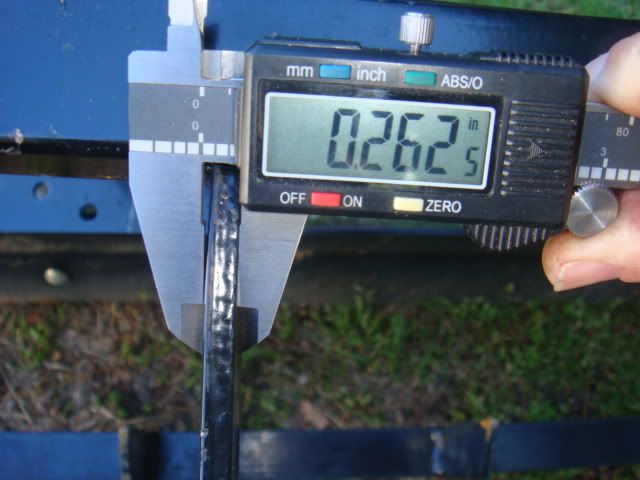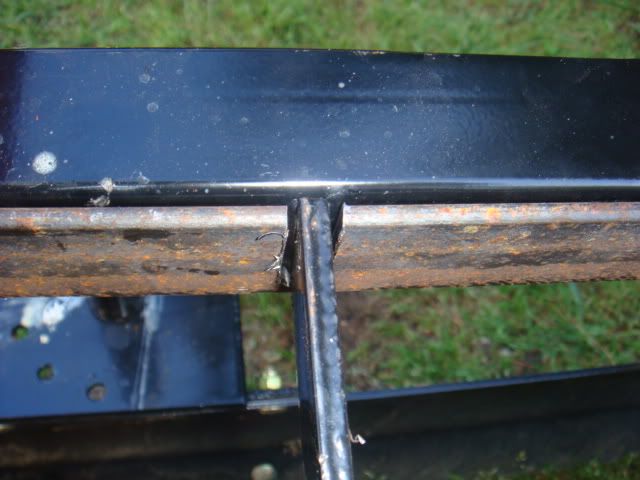 Then used clamps and put the angles to the back and bottom of the tubing, after painting the inside where it would not rust.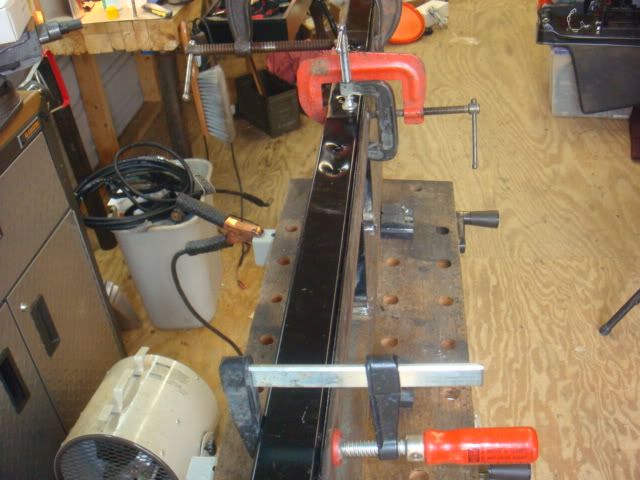 I used short welds down the length and full welds on the ends, and where the braces are. Then repainted the whole thing…..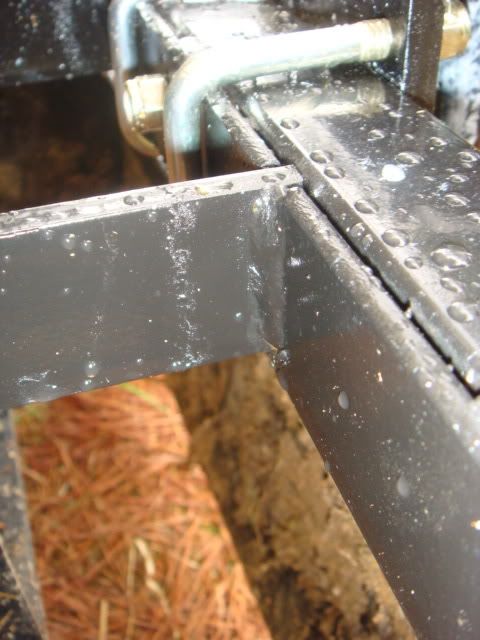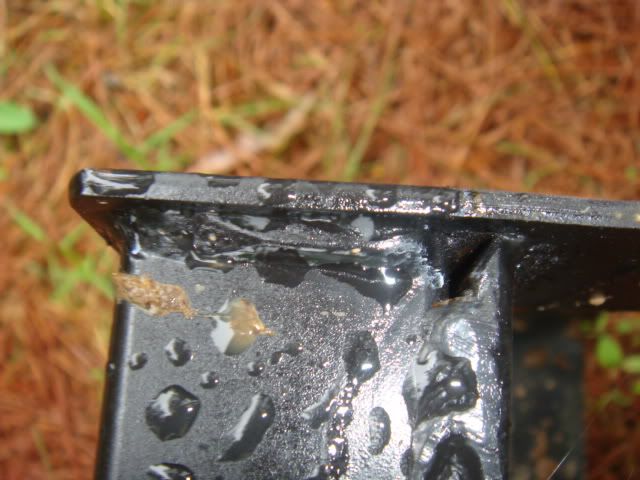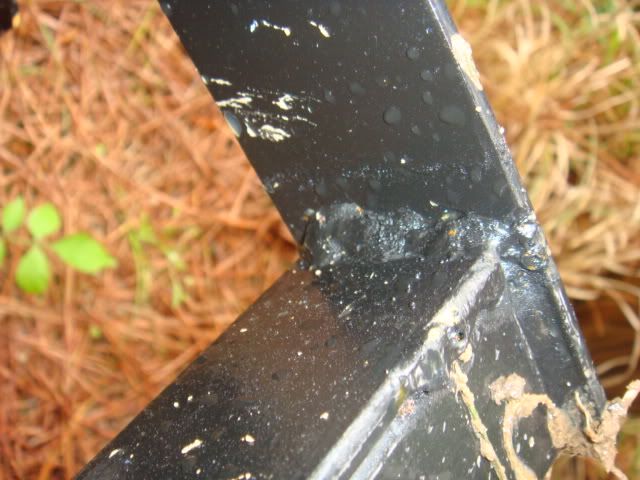 Here it is finished. Everywhere that the bolts go through there is at least 5/16 metal, not just tubing. It should never bend now, and it is also a couple pounds heavier. This only cost about 20 bucks, and took about 8 hrs. total to do. If you do not have an end mill, a saws all, grinder, jig saw, or if you are REALLY a well-built young'un, a plain old hack saw will work.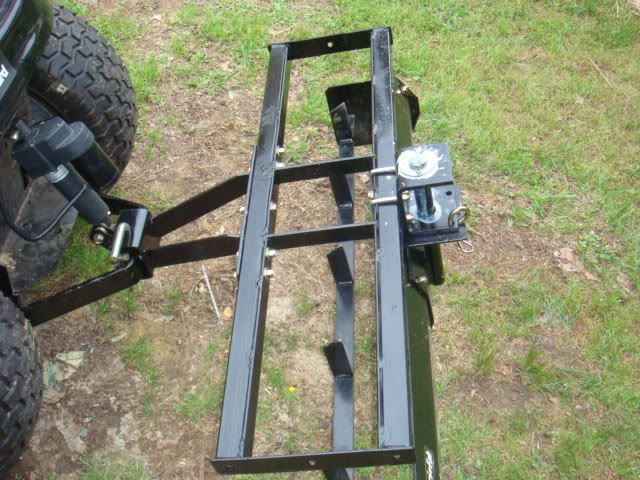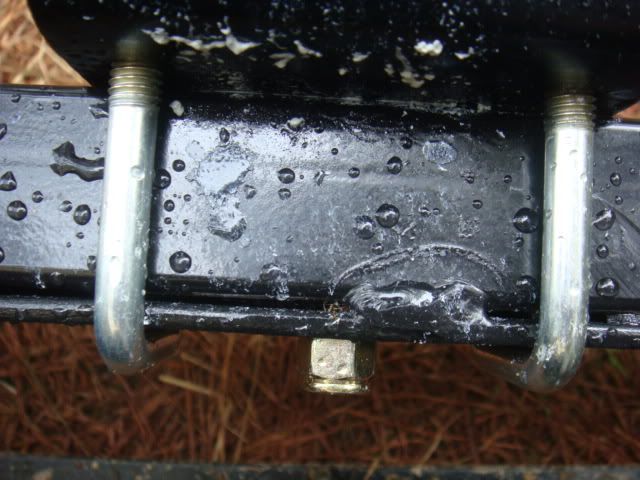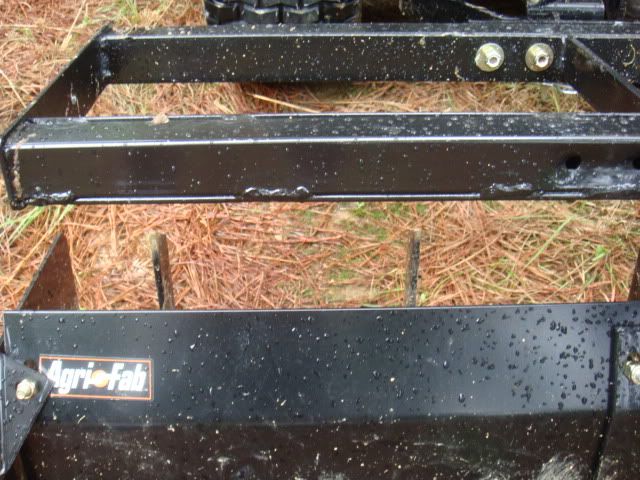 I think it was well worth the time and small amount of money it took me to do this. If you have a Agri-Fab blade you should do it ........