So, while wandering around one of our local junk yard we turned a corner and came upon this little guy looking forlorn and truly out of place. It's so sad, looking like it had just been dropped off by some child of a prior owner who didn't want "dad's old junk" anymore and just dropped it off for a couple bucks.
Bunch of new parts, key in the ignition and the battery cover is even on the seat. Original tires, hubcaps and the seat covers are even in decent shape.
Now, I have a coworker who collects everything Minnie Moline so I had the kid send him a text asking how much it was worth. Crickets...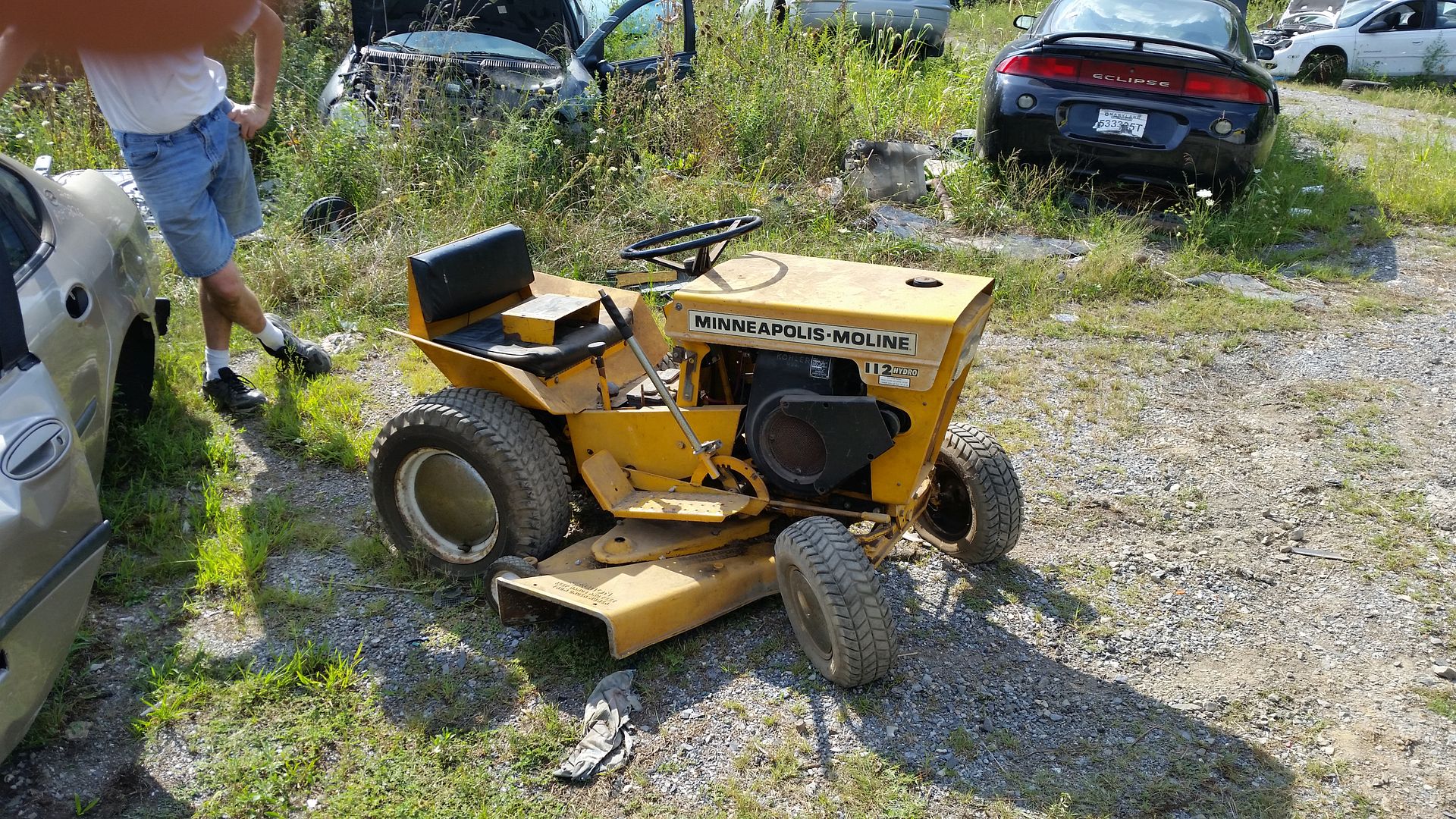 Walked up to the office and told the owner what it was and that it was just too nice to be in the junk yard. He asked, I offered $150, he said $200 was better but he was happy with $150. Figure the kids probably got $25 for it. Two yard apes and an articulated fork lift later it was on the back of my truck and we were on the road. The yard fellows said it was dropped off with two other newer machines by some yuppie guy in a rental truck. Seriously, some peoples kids...
So, newer battery, fix some corrosion on the neutral safety switch and she turns over. Gas tank doesn't stink horribly so some fuel get is started without the obligatory plumes of blue smoke. Ammeter even showed it charging, at least until the carb overflowed and drowned it out. Off with the gas, out with the spark plug, clear the engine and let it sit for a couple days while the fresh gas does it's thing to the carb. Plug back in and it fires off OK.
Fast forward a couple weeks and after a liberal dose of Goop to lift the grime out of the paint and several hours of aluminum foil polishing up the shiny stuff here she is after mowing my 5000 square foot chunk of crabgrass. Yeah, takes about ten minutes to mow the grass but it sure is a fun ten minutes. The astute will notice that it has the tractor side parts for a snow blower install. Sadly I have no idea what happened to the blower since they are extremely rare, especially in MM colors.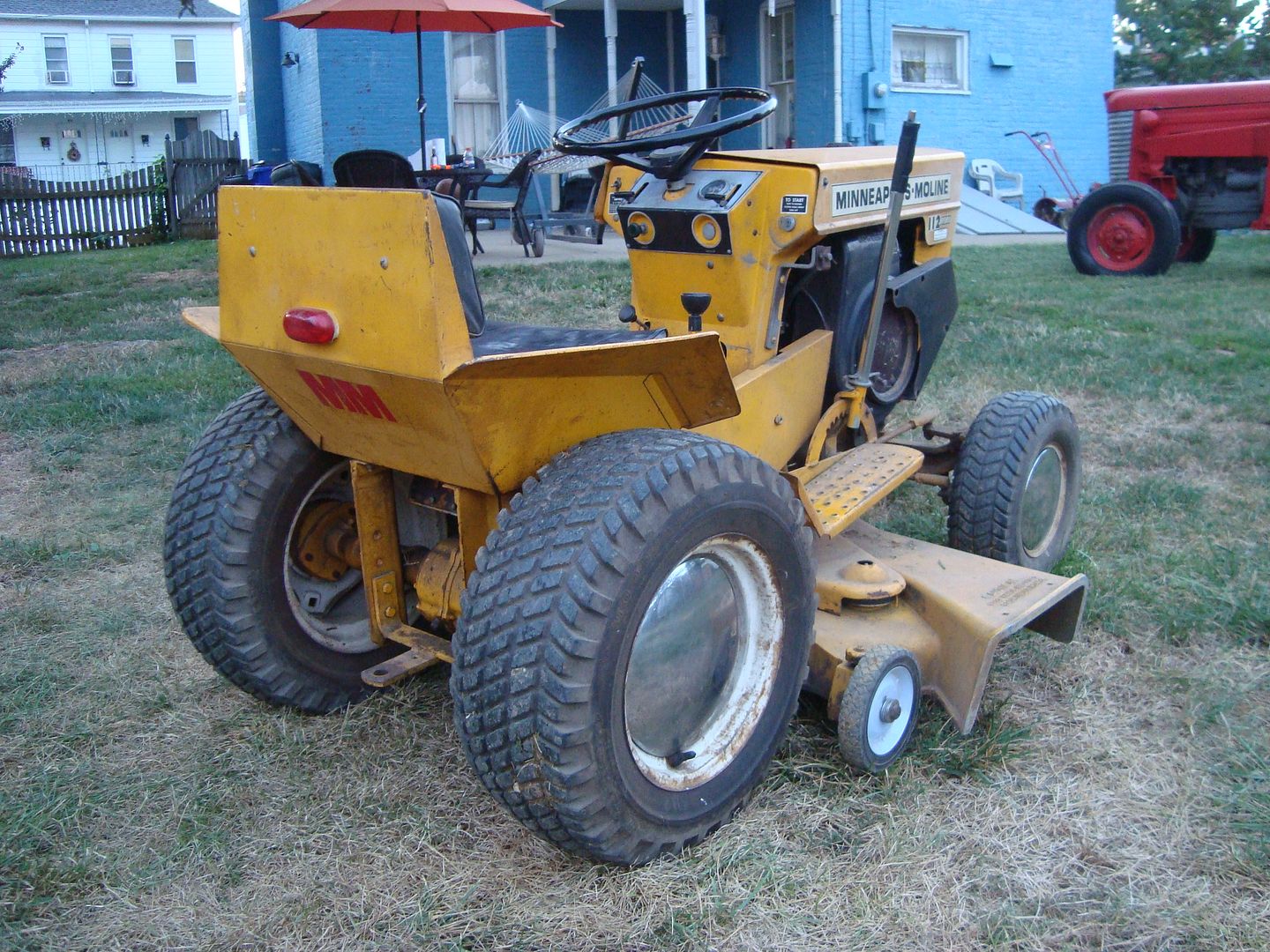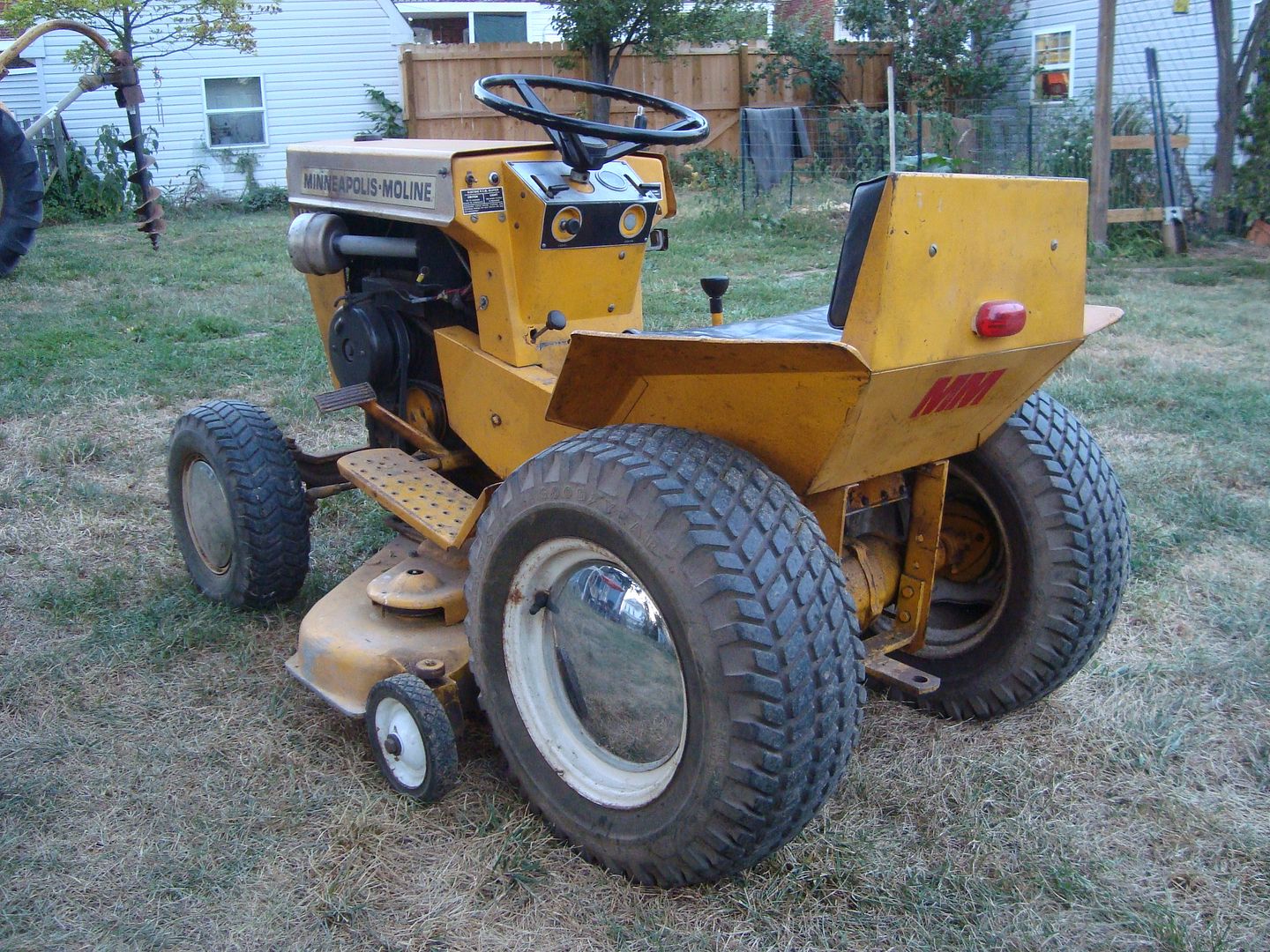 Finally, from what I've been able to find out, it's a White contracted MM logo'd Jacobson Chief.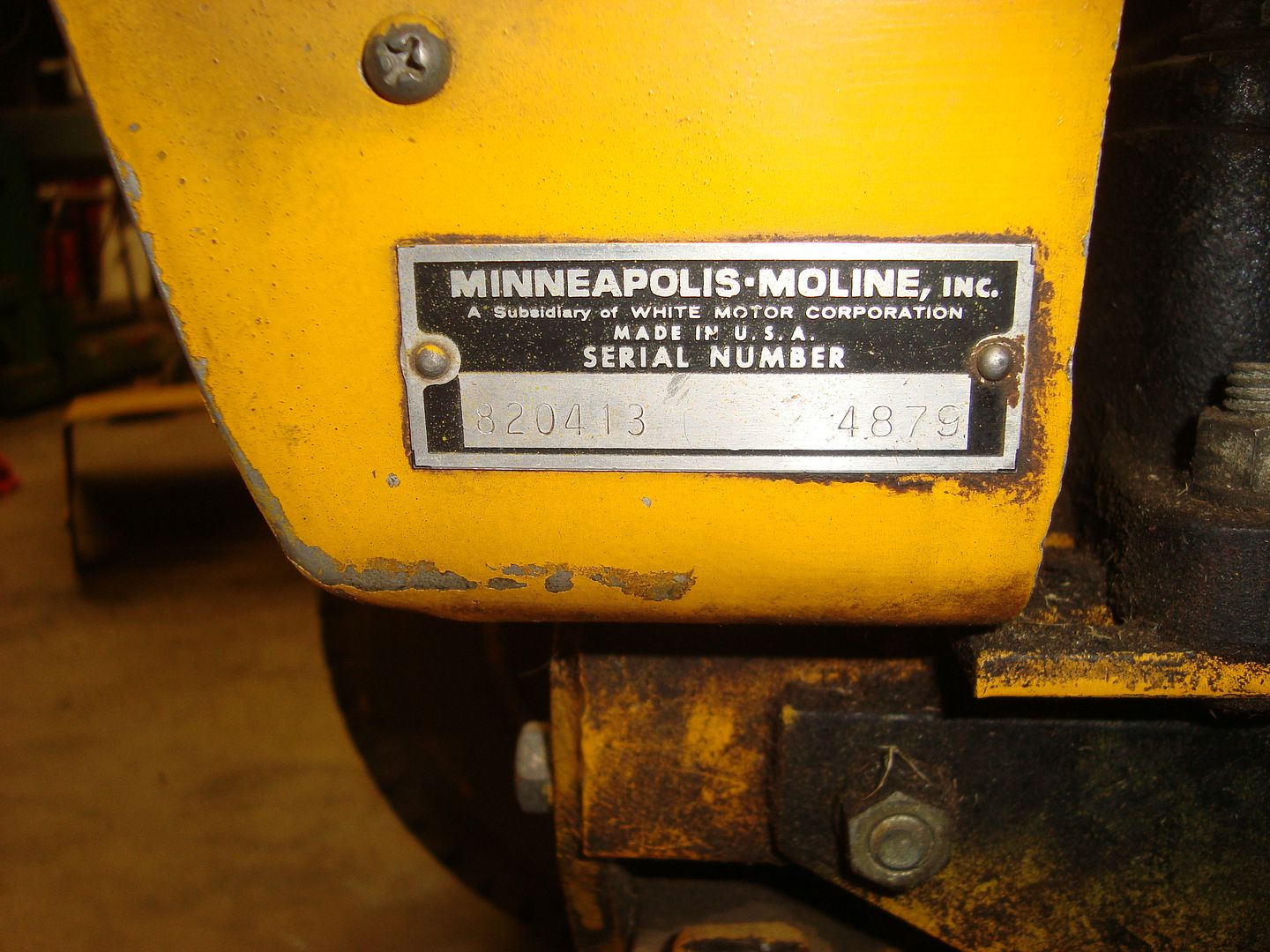 Long term I'm going to preserve this guy and not restore it. The machine has a history and I wish I could read it's story beyond my assumption that an older guy had it and was tinkering with it until he was no longer able, then his kids pitched it. It did have a bunch of little old guy fixes (not to be confused with farmer fixes) and I've undone most of them to get it functioning correctly.
Oh, BTW, my coworker buddy has three of these and wants to make this his forth :)
This evening I picked up a 40" aftermarket 2 stage snow blower that I plan on adapting to this guy. More to come...
Jamie