Something that's always sort of bugged me about my motorcycle trailer were the ugly grey colored factory rims. I had considered having them powdercoated but each time justified that there were better places to spend the money, lol. I had thought about simply rattle canning 'em many times but due to the places where I take this thing, it wouldn't have taken long before they looked like crap.

I was placing an order from E-trailer for something else and noticed they had free shipping on orders over $99 so I finally convinced myself just to order a set of powdercoated black rims. It was actually cheaper to purchase these than it was to have the originals powdercoated at a shop.

Here's what it looked like before: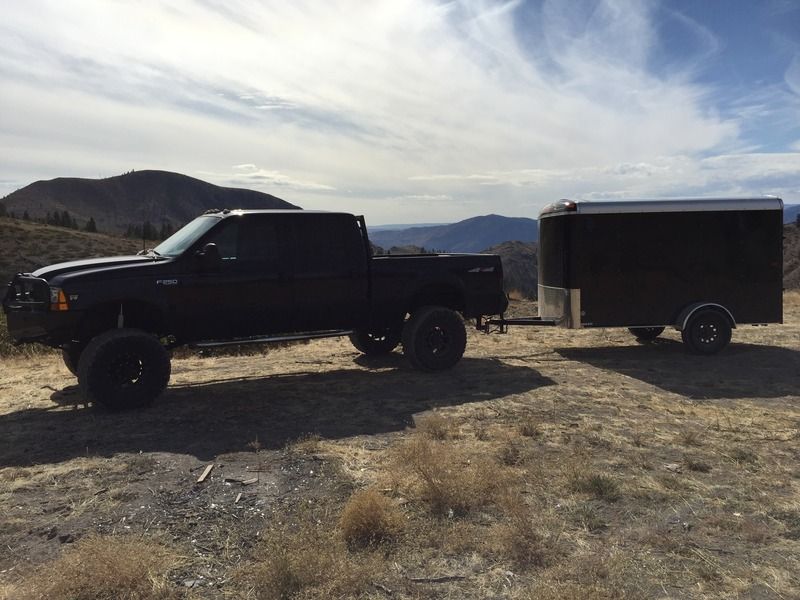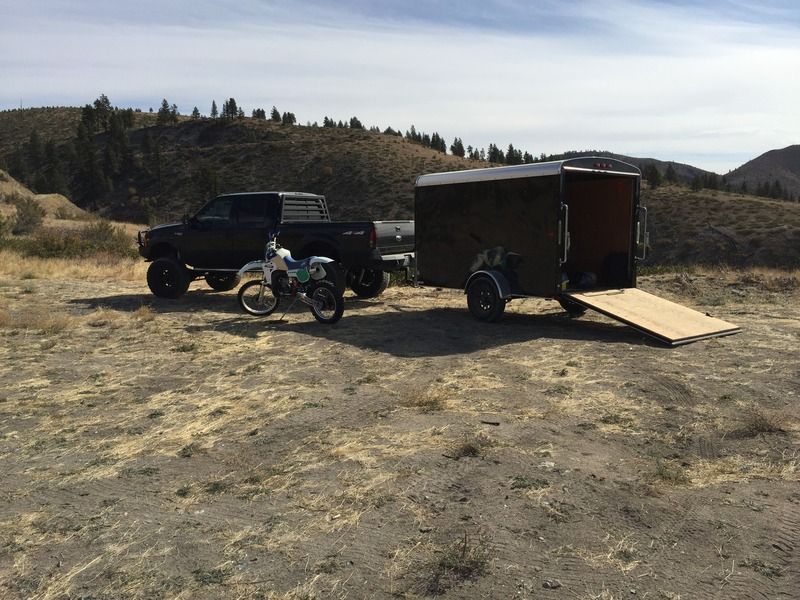 I was away for several days at a a business conference earlier in the week and decided to take the take the dirt bike along with for some riding in between. Whenever I can combine work with some fun, I'm all for it!
Edited by Austen, October 08, 2016 - 06:48 PM.