Coop # 2 tractor, late 1930's vintage
Started by
tractormike
,
May 25, 2011 09:34 PM
#16
OFFLINE
Posted June 15, 2011 - 11:58 AM
That's cool.
Glad to see you brought it back to life. Engine sounds really good too.

---
#17
OFFLINE
Posted June 15, 2011 - 04:30 PM
Thanks for sharing the video, Mike. You did great work! I know a tractor restorer that worked on one of these Coop tractors. The owner was a McDonald's executive and bought the tractor for it's red and yellow colors.

---
#18
OFFLINE
Posted June 20, 2011 - 10:17 AM
Nice Vid... Here is a #3 Coop Tractor waiting to be worked on. It is just sitting to the side till the people that run this tractor show can get her going again.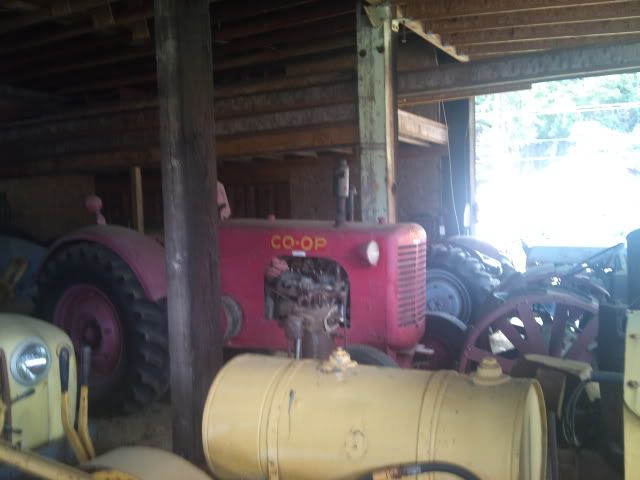 When I saw this tractor on saturday I thought of the vid you took!!!
---
---