I have 4 deere tractors, Mower decks for 3 of them, Actually work 2 of them, and don't cut a blade of grass with either. So i decided i wanted to get one tractor to the point where i can mow with it. My options are my 73' 140 and my 64' 110. The yard isn't big so either would be fine. The 140 might actually be a bit big, but it would look darn good. Since i work the 140 more than any other tractor, i deiced i would get that deck up to snuff.

So i dug the mower deck out of the corner where its been hiding for a couple years. Kinda forgot how bad it was when i got it. But i started tearing into it. I'm getting to the point where I'm starting to wonder if its worth fixing, Its lighter and lighter every time you move it, and I'm afraid if i send the shell out to a sandblaster, all i will get back is a mower deck shaped block of cheese. All three pulleys will need replaced, and the tensioner.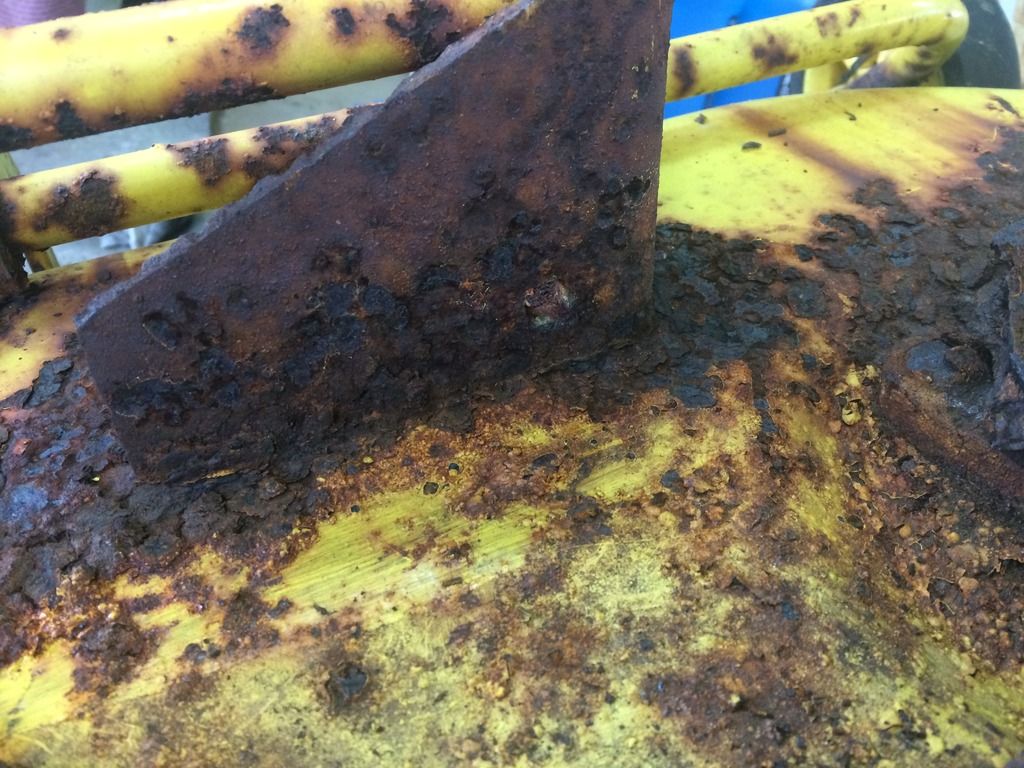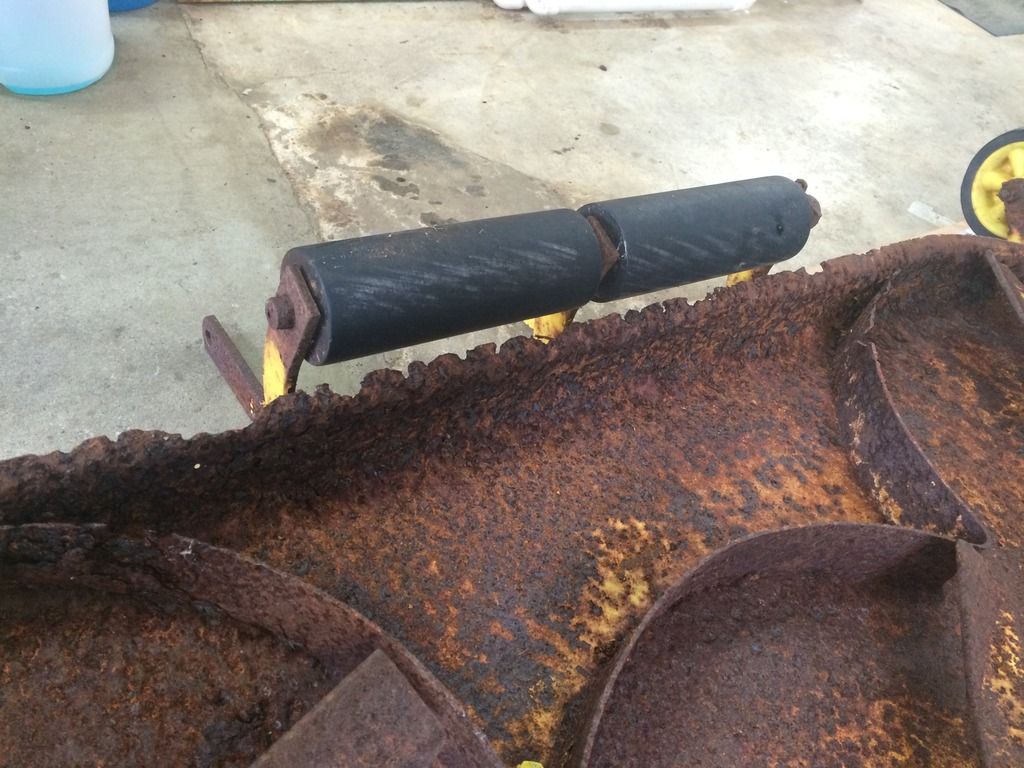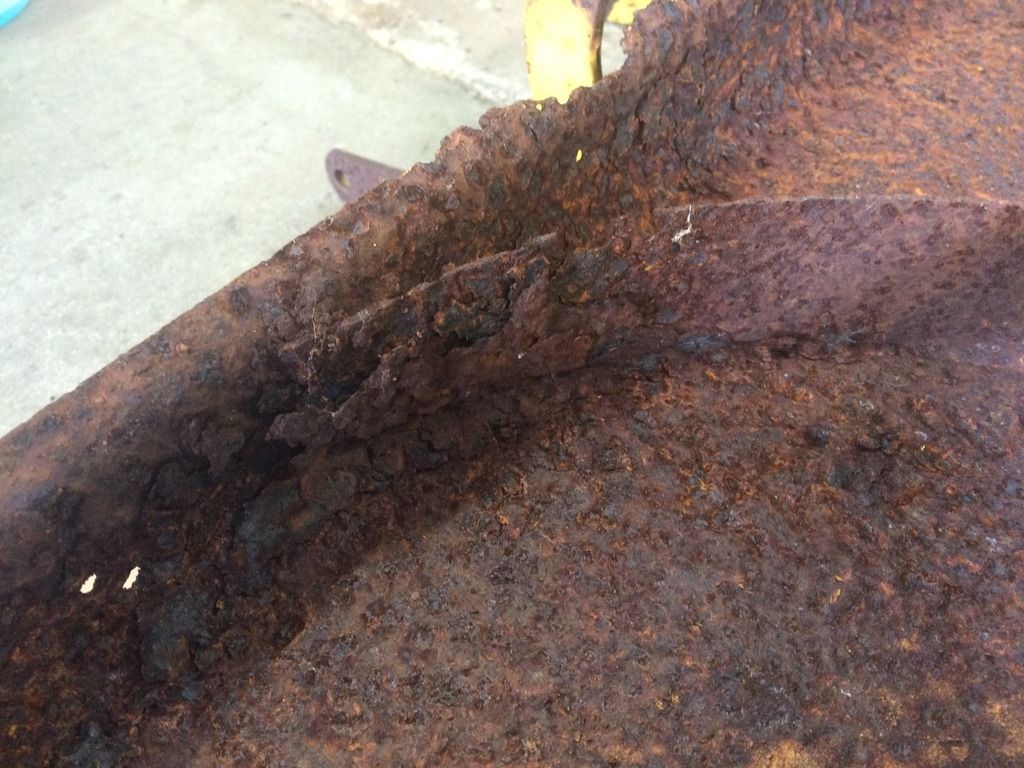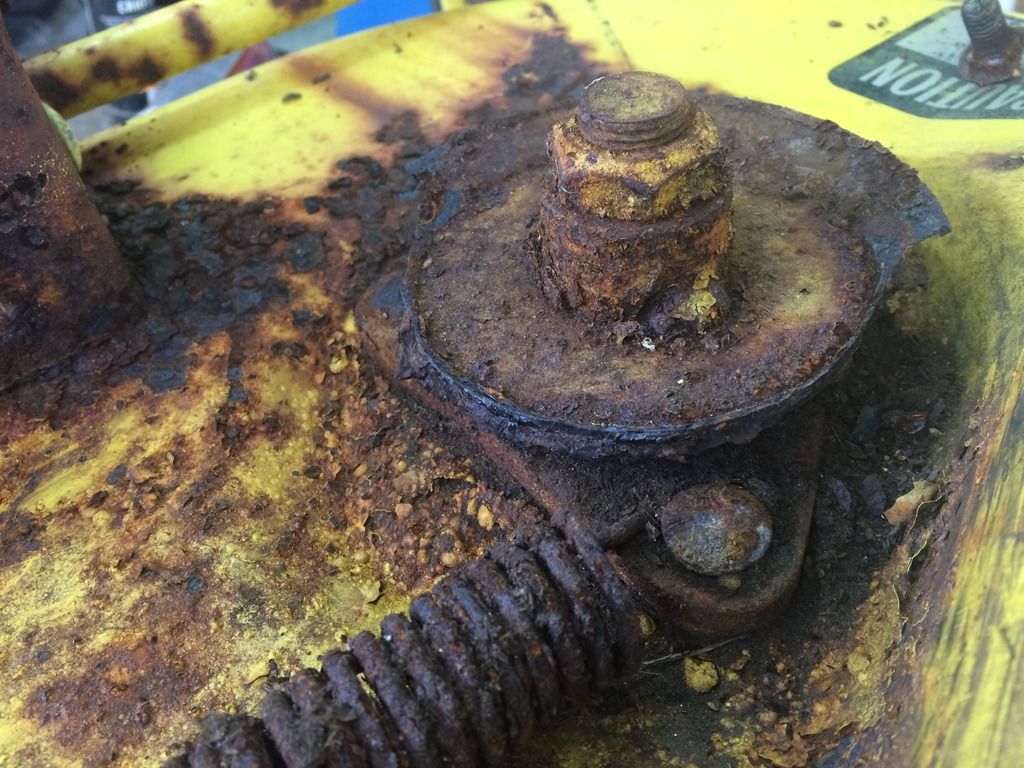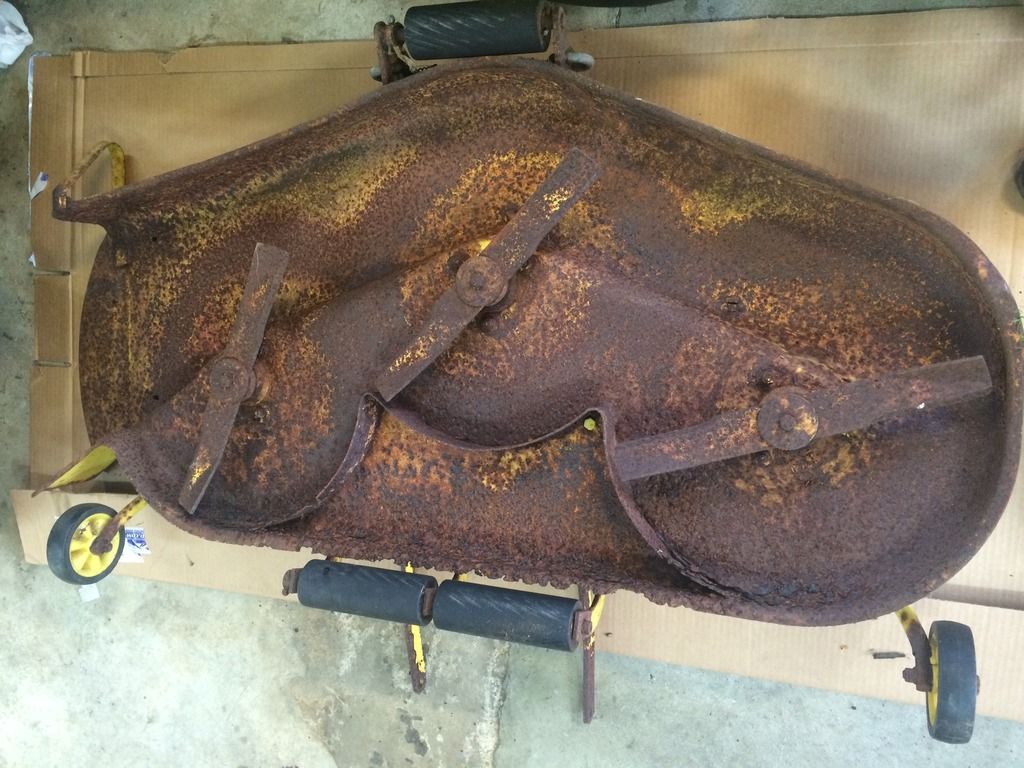 I mean everyone's threshold for this kinda thing is different. But my deck for the 110 is in far better condition, PO mowed with is every now and again before i took ownership. Its noisy so the spindles will need re done, and i'd like to coat the under side with something. But the engine in the 110 is tired. It doesn't smoke real bad or anything but the 140 just had a fresh rebuild. Along with i have a preference of hydro over gear drive for mowing.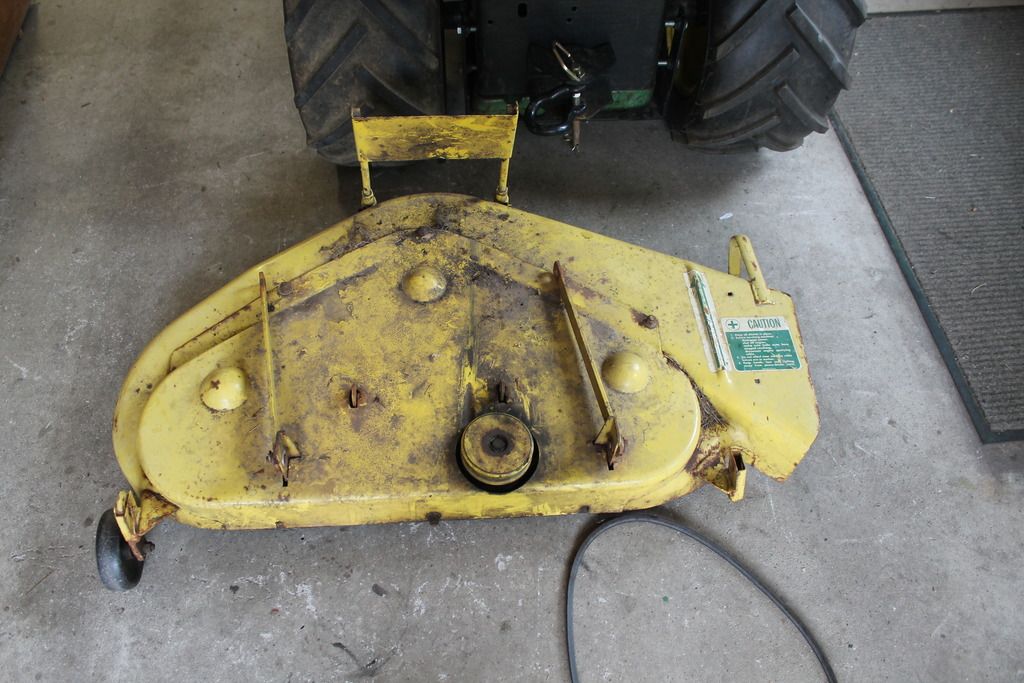 Whats your opinion? To far gone? It's cherry? It can be fixed?