Folks,
Saved this machine from the scrap yard. Unsure of the plans for it. Thought I would share a few pictures.
As found. This starts on gas then changes over to diesel.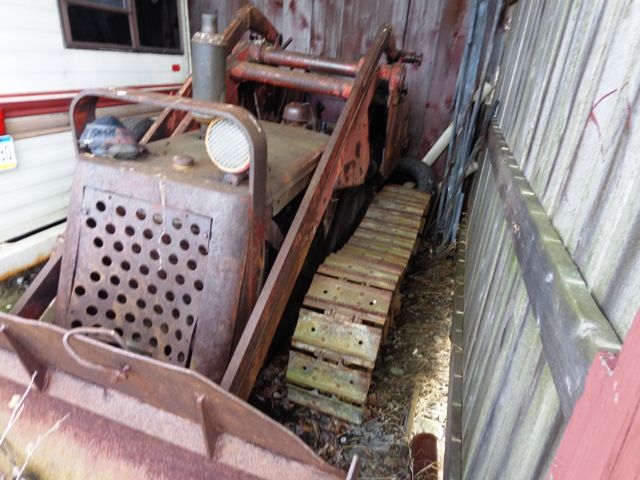 Got it running and moved to my daughters farm a year ago. Did some light work with it. Ran the right track off once.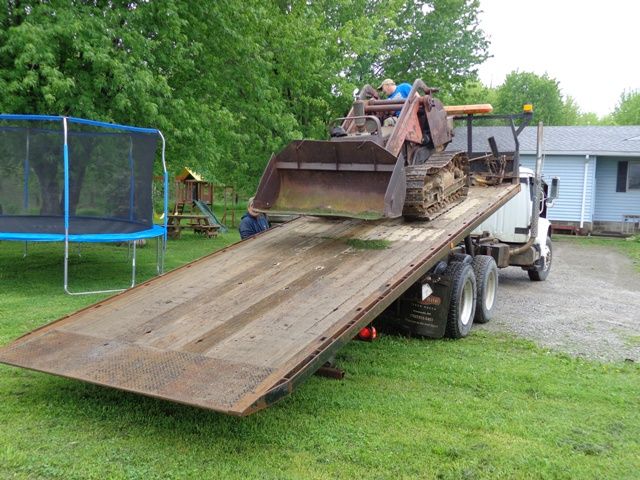 Brought it home a month ago.
Keep your hands inside the cockpit till the ride has stopped:)
Need to work on the steering clutch adjustments.
Regards,
Chris
Edited by Sugarmaker, November 24, 2015 - 07:09 PM.