First time posting, but I've been lurking for a few months. By way of an introduction, we recently moved onto an acreage with a couple acres of garden, a small pasture, and an orchard. We picked up a CUT with an FEL to do most of the heavy work. Though we had hoped that our modern lawn 'tractor' would be able to handle the light duty, we quickly learned of its inherent weakness. After a little bit of internet sleuthing, I found myself monitoring the classifieds in search of an older GT.
Unfortunately, I quickly learned that these machines are hard to find in my part of the country. Eventually, I got lucky and found not one, but two machines in the same week--a Craftsman GTV18, with a 44" deck and a snow thrower, and a Bolens 1886. I spent the next couple of days explaining to my wife the undeniable logic that two is better than one.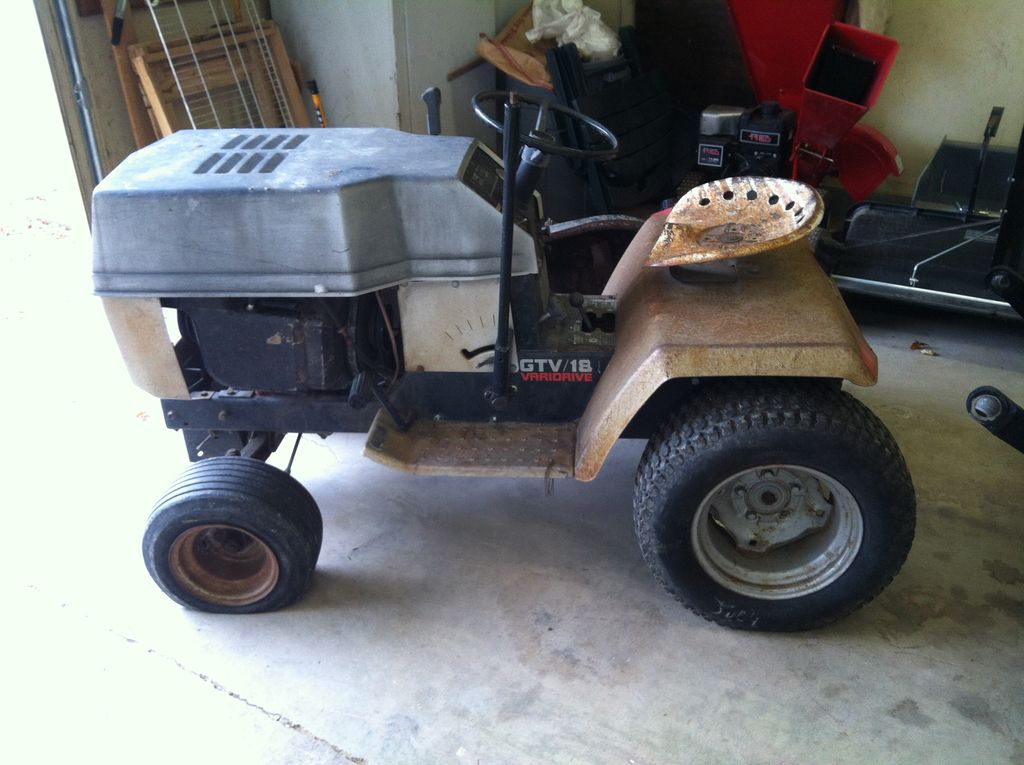 I now have two projects to occupy my time. The GTV has a fuel problem, which I think should be easy enough to fix. The 1886 has an electrical problem, which I hope to be simple, though I'm expecting a headache there. Both tractors are slated to be completely refurbished. I'm going to start with the GTV because I expect it to require the least work, and I need to have one operational by next spring.
As work gets underway, I'll start a thread for each unit in the respective forums to show the progress. I've seen already the wealth of expertise the members here have, and suspect that I might come asking for insights as I dive into these projects. And, if all goes well, I hope to have the tough chore of explaining to my wife that three tractors are better than two, four better than three, and so on.