So a while back, quite a while back now, i picked up at blade and blower for my RF110, The blade was in far better condition than the blower. So last winter i used the blade for snow work. It worked out really well. This year tho i decided i wanted to try out the snow blower. The auger was locked up tight. I tore it down to figure out just what all was bad. Found all the chain idlers, the auger bearings and the idler pulley locked up. So i decided to replace all the bearings and the chain. I reassembled the blower without painting it, since the 110 is still unrestored.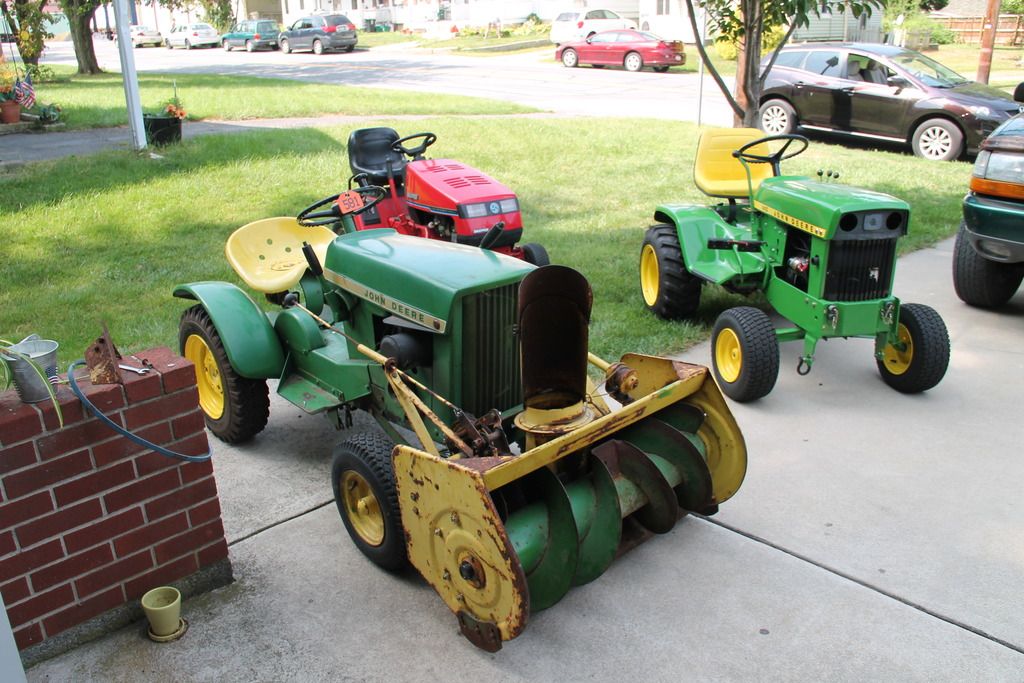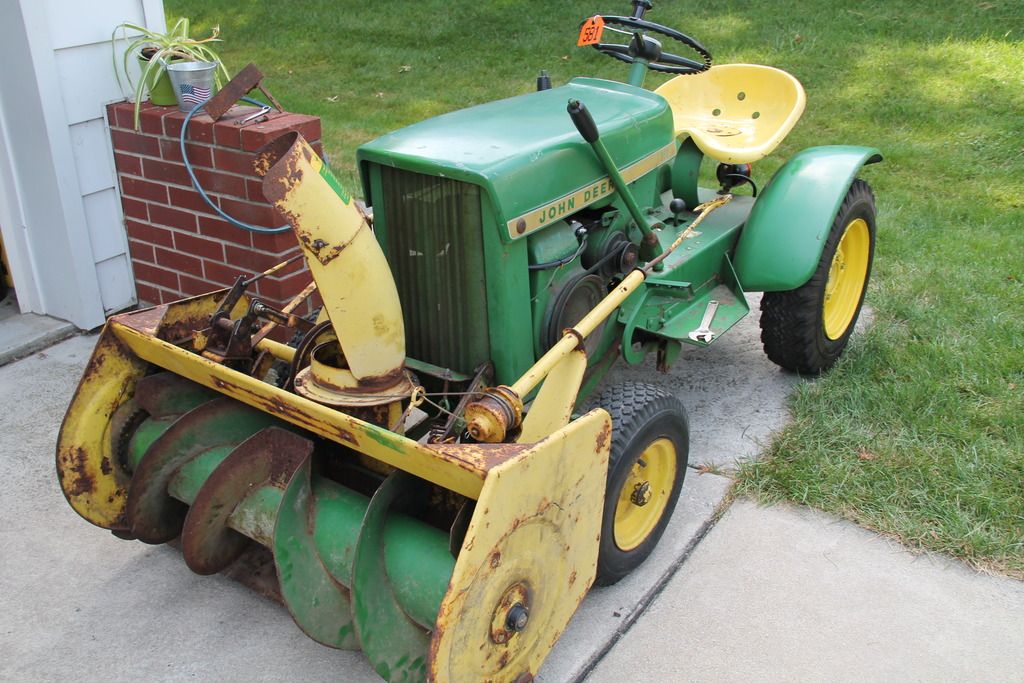 After mounting it to the tractor i bought a 1/2 x 50 in belt for it. First thing i noticed was that the blower doesn't touch the ground when i lower it all the way. The lift rod i have for it is 2 yokes on a 3/8 piece all thread. If i remember its 22in from hole to hole. It worked perfect for the snow blade. So is the lift rod for the blower different than the blade?
Second issue i had was the auger turned all the time when the engine was running. The auger turned at a pretty good clip when i engaged it. When it was disengaged the belt was plenty loose. It would still turn the auger at a good enough speed that i wouldn't want to try and stop it. It was suggested to me that i was missing a belt guard that would prevent the auger from turning when not engaged, Anyone run into this before?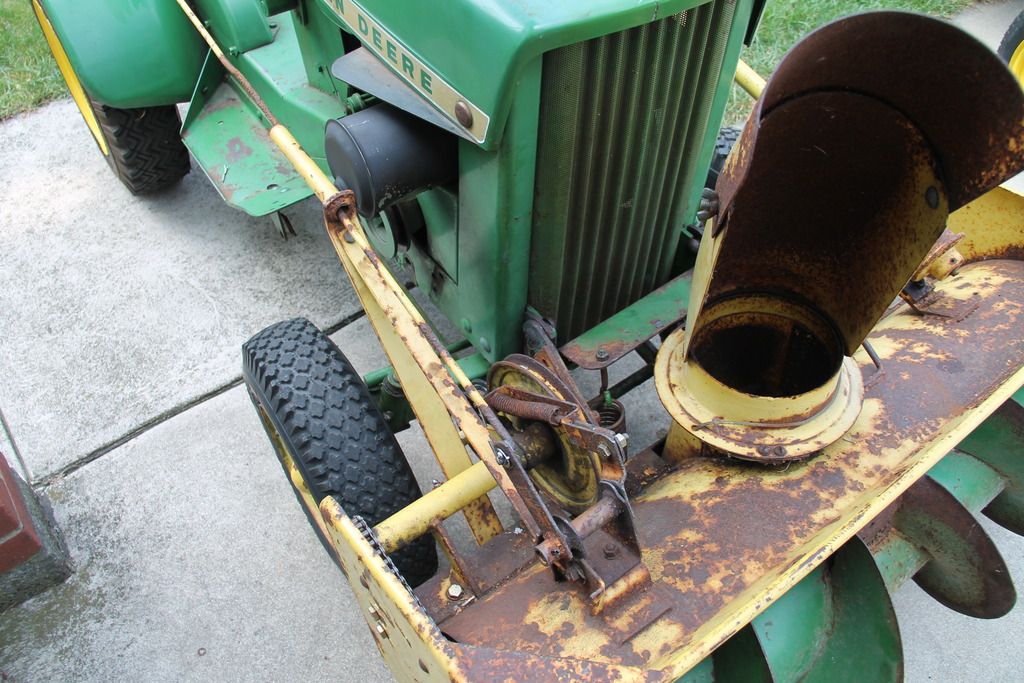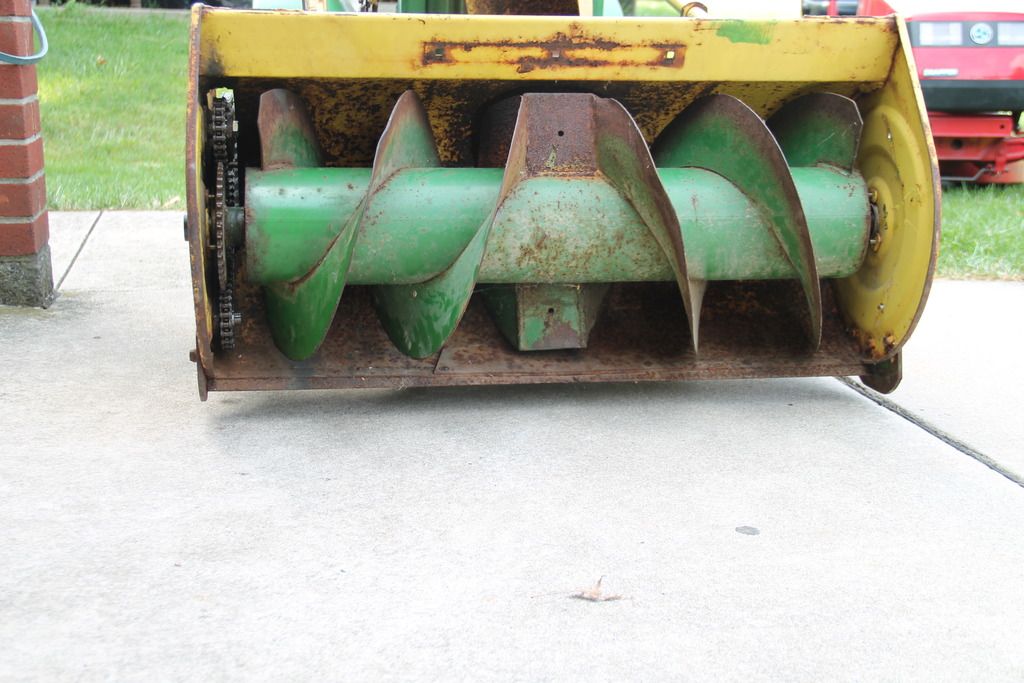 I have the guards that go inside the blower for the chain and the bearings, just haven't put em on till i have the bower sorted out.