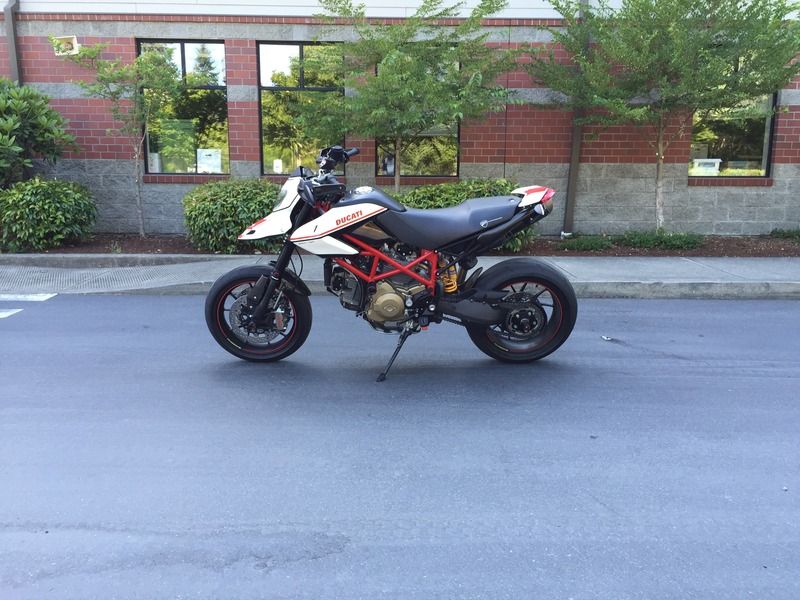 Figured my weekend riding days are limited from here on out (...well they kind of always are here in Washington State
) as summer is giving us stronger signs each day that it's leaving us.

Felt good to go for a little rip, hadn't ridden her in a little over a month. Over this winter it's going to go in for a service and have the timing belts replaced, new tires installed and brake pads. One of my reservoir socks blew off while I was on the freeway (or landing a wheelie....
) so I'll install a new pair of Rizoma billet reservoirs at the same time.

The tires that are on it now are track tires and I'm going to switch to the factory tire that comes on the Multistrada for a change. It's more of an urban style tire that I think will look good on the Hyper.