Picked this thing up out of a trash heap 2 years ago with a little snow blower.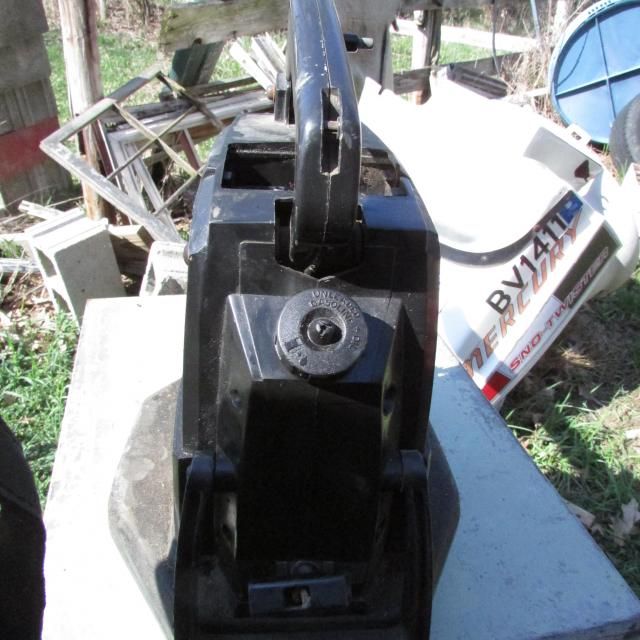 the snow blower was out of gasoline and the electric starter doesn't work. I put gas in it mixed 50:1 as called for and have worked the snot out of it for two winters. Is really lite and handy to put in the back of the pick up and go do small drives and walks different places.
The leaf blower vac was dry also but refused to start when I put some fuel in it mixed 40:1. It would start and run when I spritzed fuel in the top of the carb. Removed the carb and took it apart as much as one can then put it in a pan of Lacquer thinner for a couple days. Took it out blew out all the orifices, reassembled and installed it. Blower started up and ran great , I use it to blow off the Z turn when I finish one mow job about to move to another, also use it to blow off all the drives and walks. I have even used it in the winter when we get a light dry fluffy snow to clean the car and truck off and the approach to the garage.
A problem resent arose and I was removing my hair trying to figure it out. Decided the only thing I had not done was replace the fuel filter.
The fuel line just fell apart when I hooked it with the wire to pull it out. Was simple to remove the cap totally to get it out of the way and shake the filter out along with bits of hose.
I got new fuel lines and it appears I have to about total strip the case off to route them.
I am now sure of the model number, serial number starts with 952 but that doesn't seem to work when asked the model number.
Any Idea on year and model number?
Al
Edited by alleyyooper, May 31, 2015 - 08:24 AM.