Got the call about 9:00 AM from a lady who wanted information on a swarm in one of their white pine trees. She sort of thought she could get information from me and collect the bees at a later time for her self. when I told her she would need some equipment to keep the bees she told me I could come get them but Saturday was her birthday and was going out for dinner, a detroit tiger ball came (they lost bad) and stopp on th eway home for supper but would be ok for me to come on Sunday. I told her that she didn't really have to be there but Sunday would be fine just call and let me know the bees were still in the tree.
She called me back in about ahalf hour and said the bees were still there and her hubby had strung a extention cord part way there so I should bring 50 feet if i had it. Said she got to feeling selfish buy wanting me to wait till sunday so she could watch me.
I go there in time for her to see me set up and start the removal.
Was a real nice swarm about 4 pounds of bees. earliest swarm I have collected by 10 days.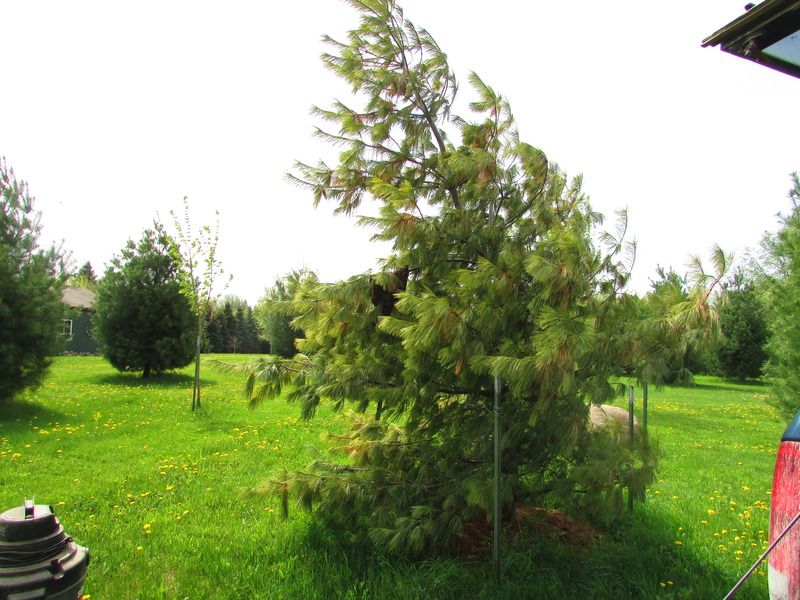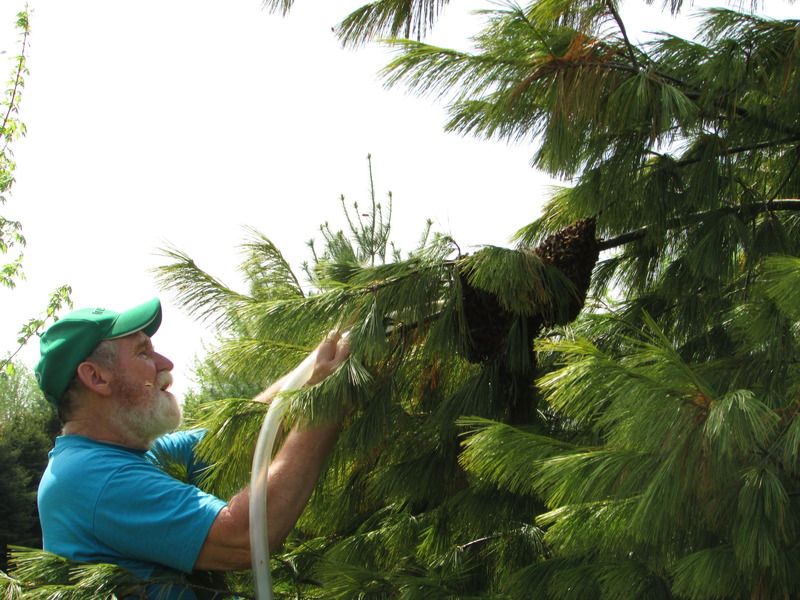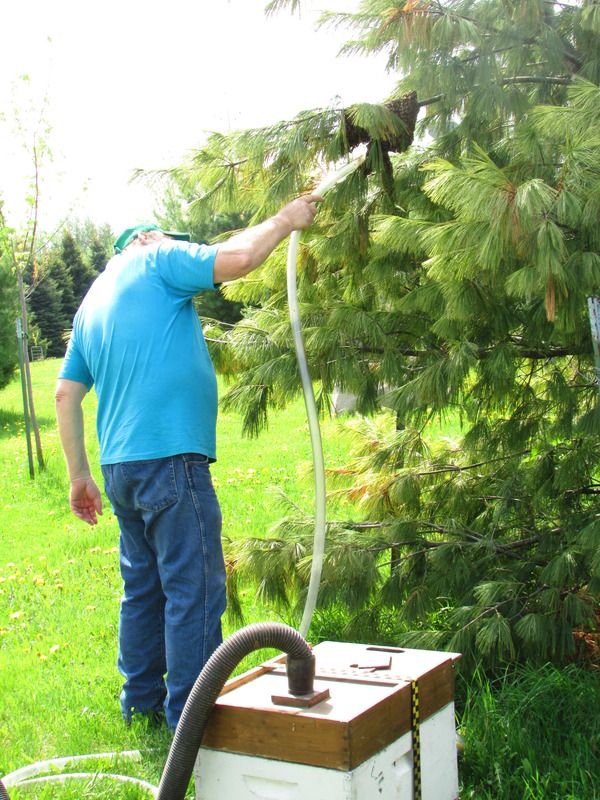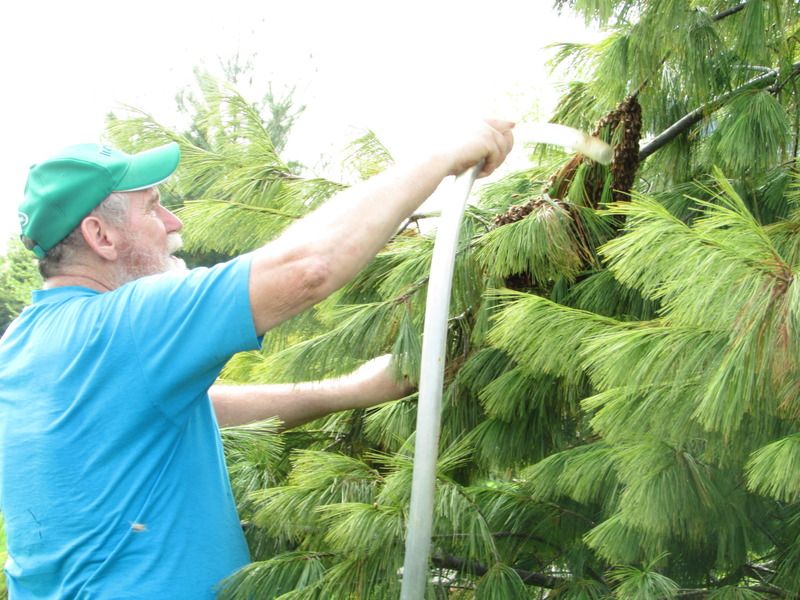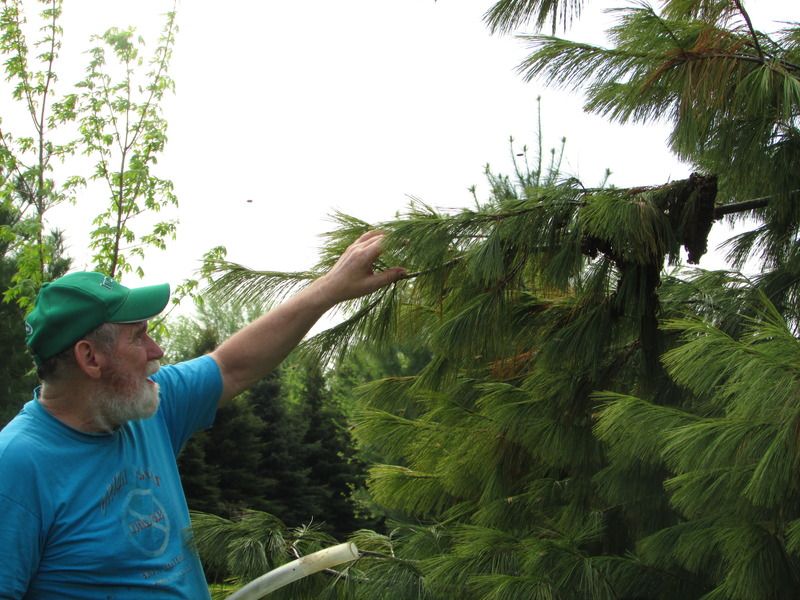 I have used about every method to collect swarms you can think of. shook them in 5 gallon pails, shook them in hives, shook them in card board boxes but since I made the bee vac it is what i use 99% of the time.
Al
Edited by alleyyooper, May 15, 2015 - 10:31 AM.