It's been an awful slow start to the year so far for me, but I have managed to bring home a few items that I would like to share. Figured you guys may get a kick out of this one...many names come to mind when you see it operate, none of them endearing.

This is a 'Level Lift' front mount, rotary weed & brush cutter. I have not been able to find any literature on it, and not so much as a mention of one for a Simplicity/Allis tractor, but am told it was a Bachtold model. It's a very nice design...the mower is huge, and VERY heavy.

The engagement is real slick, and with a long travel handle, not easy to mistakenly engage. The frame bolts to the tractor frame, at the grill frame mounting bolts (4). Those are the only contact points to the tractor, other than the lift cable. The mower itself then simply slips onto the frame, and 2 clevis pins hold it in place. Power is a belt mule, to driveshaft combo. The driveshaft connects to the 'PTO' shaft with a shear bolt.

The mower itself is triple-spring loaded, which helps it maintain a light footprint on the ground...it basically has enough tension to 'float' and follow the contour of the ground. It also aids in reducing lifting effort. It cantilevers in such a way that it lifts 'level' to the ground, and does not incline when raised. Looks like you can cut from about 2" to a foot in height.

The single blade is 36" long....it swings for a VERY long time once disengaged. I'm curious what that blade weighs. This particular unit shows very little wear, and despite a nick in the blade, doesn't look like it's cut much. I test ran it for a moment (it's rained everyday since Fastenal brought it), and it cuts thick weeds at half throttle, with no sign of slowing down. I have a feeling it would throw a rock approximately 1 mile, or reduce the height of any bystanders quickly, if they don't watch their feet.

I plan to give it a bath and have a "Level Lift" decal made up to mirror the image that can be seen by the witness marks on the cover.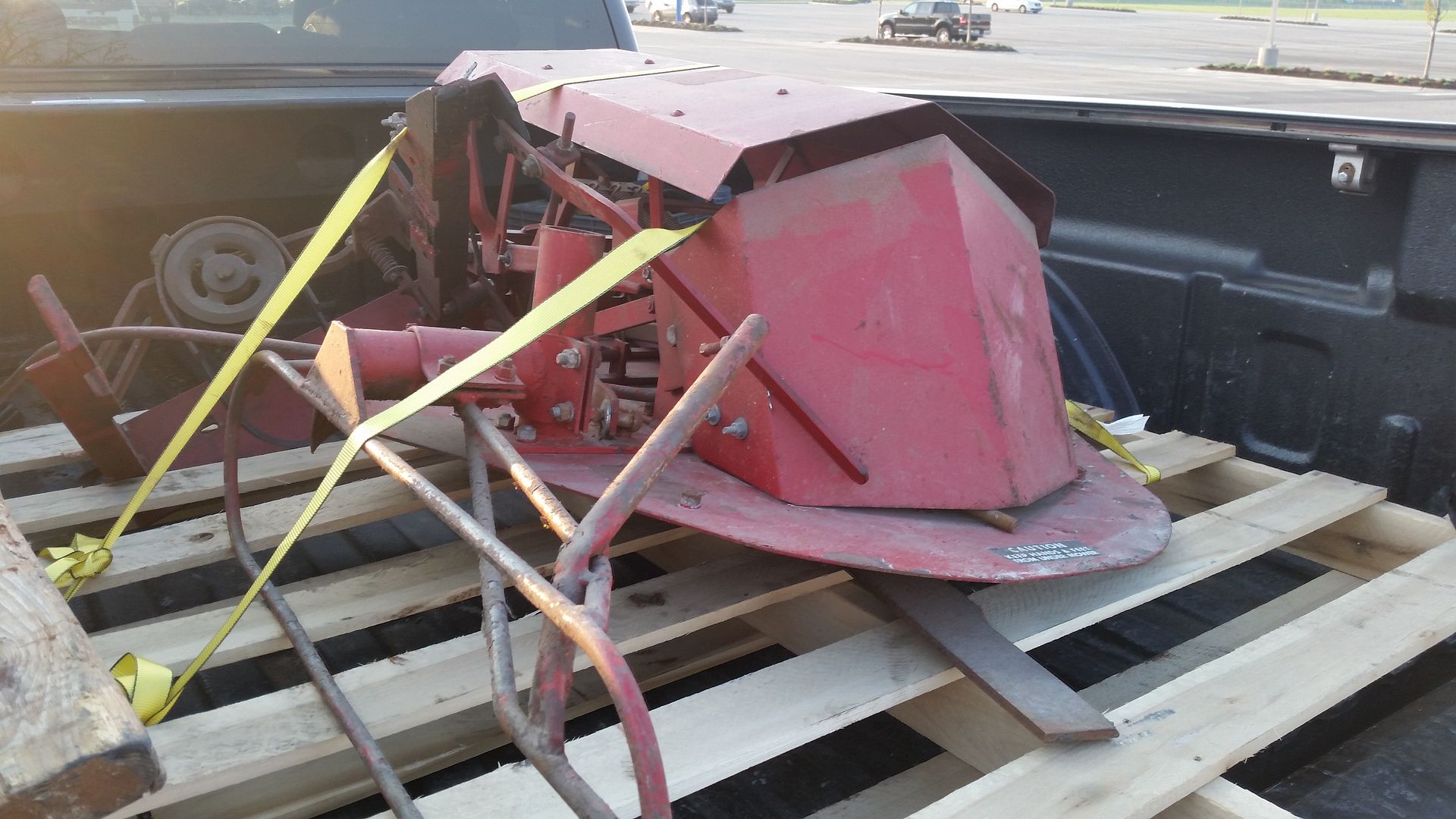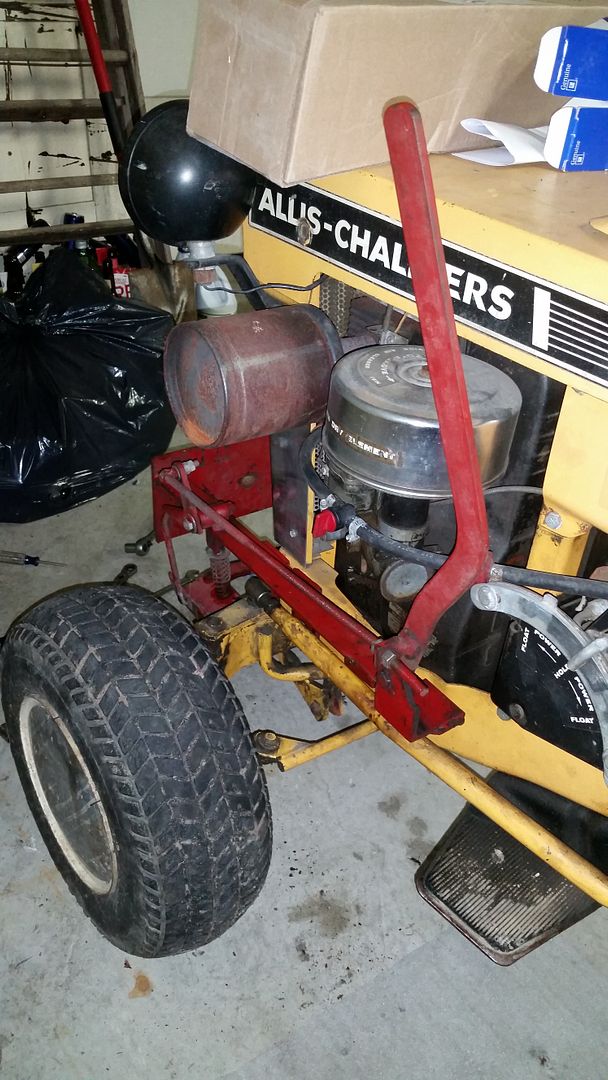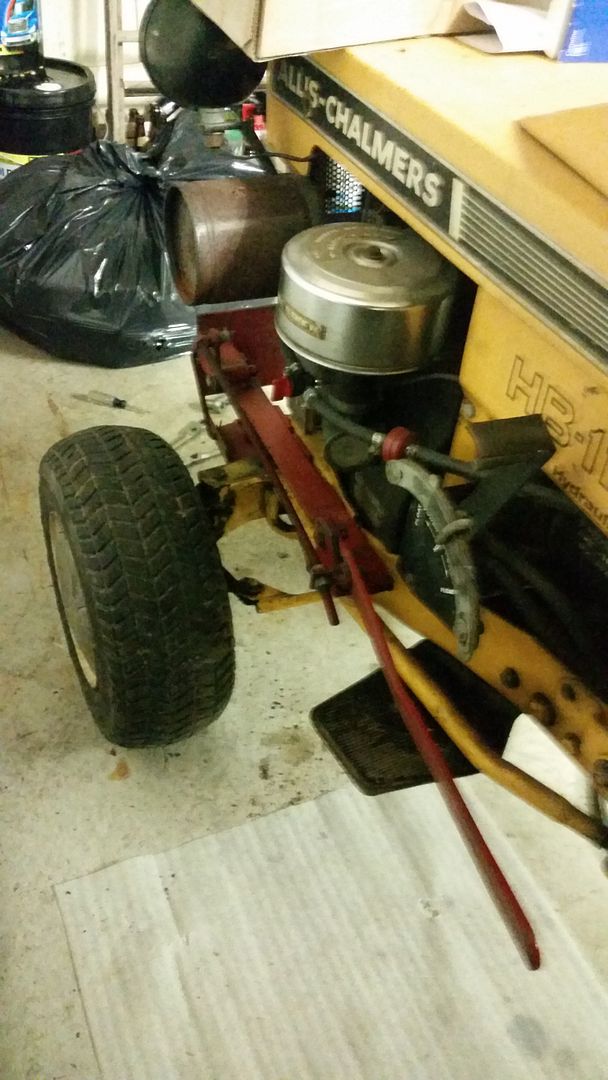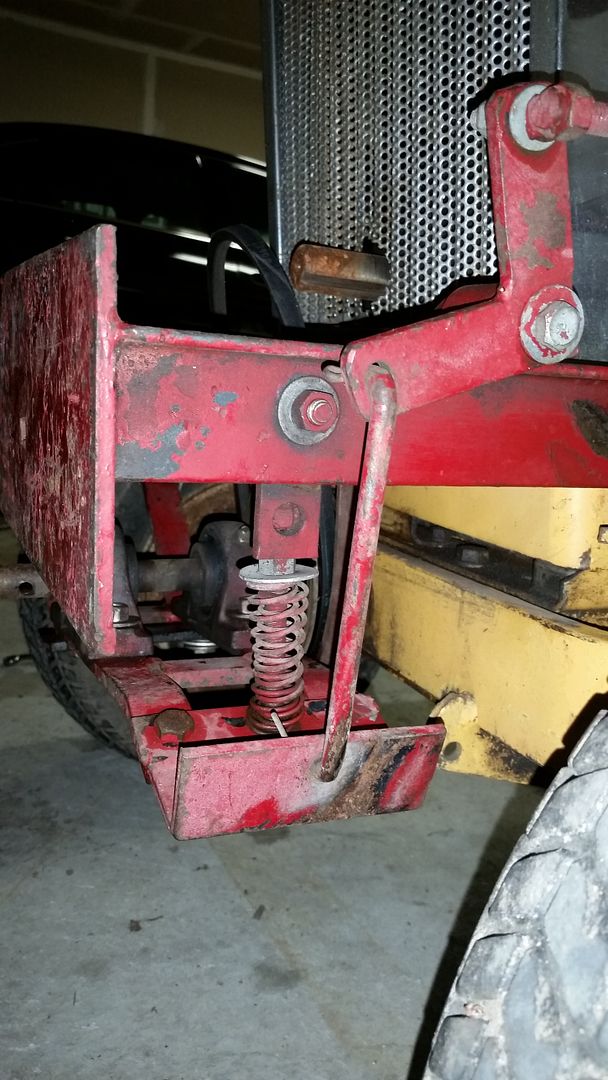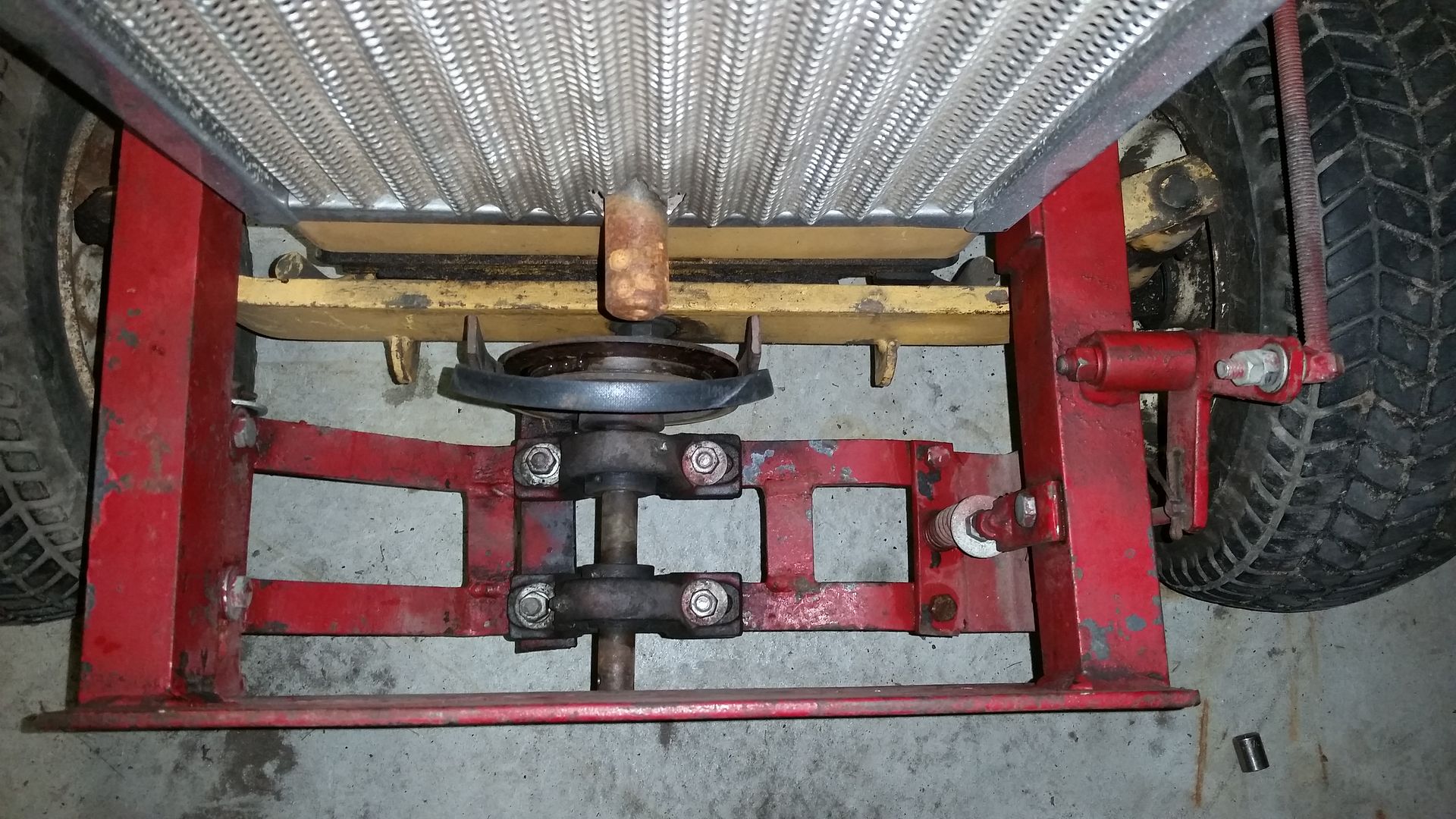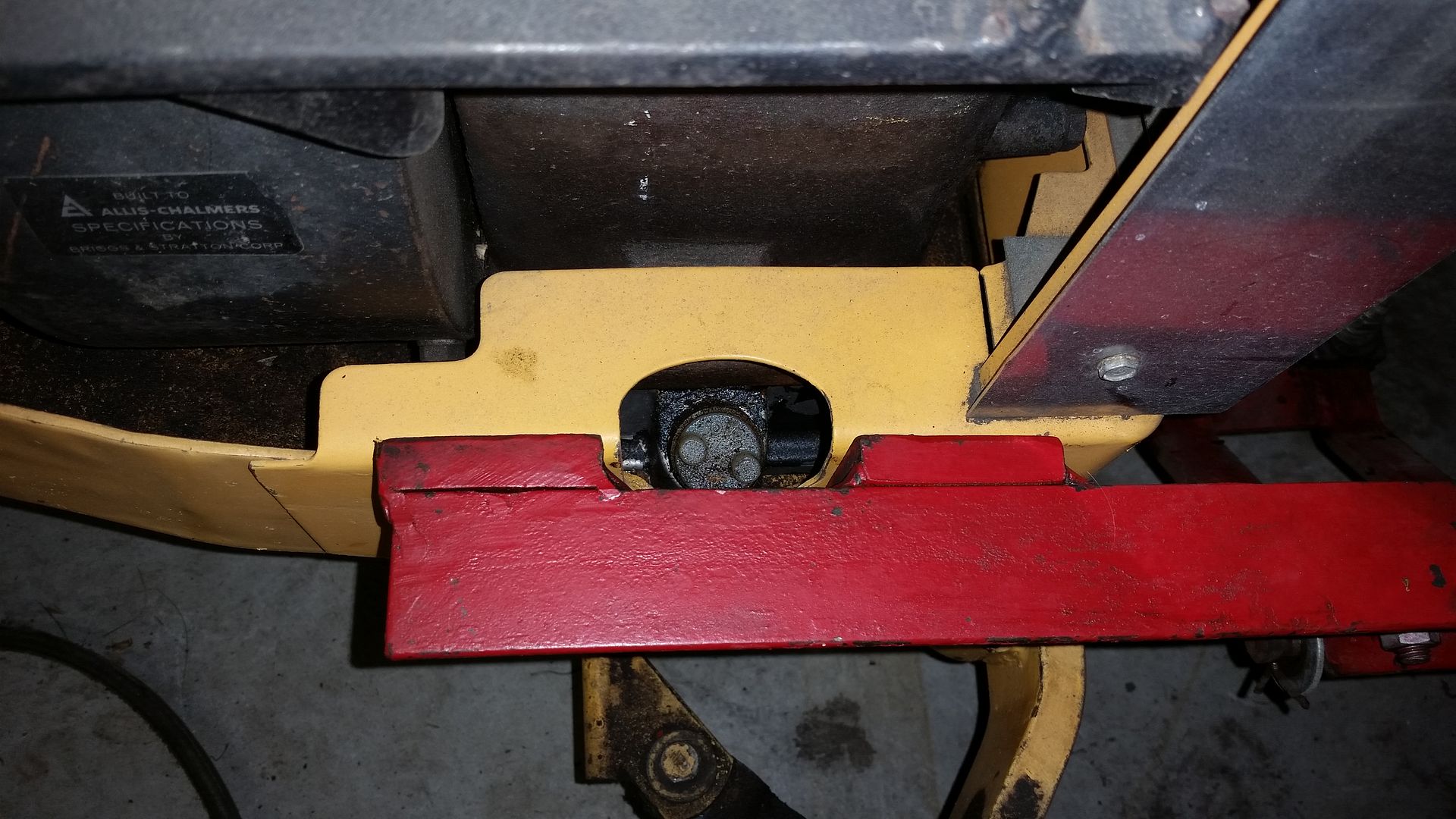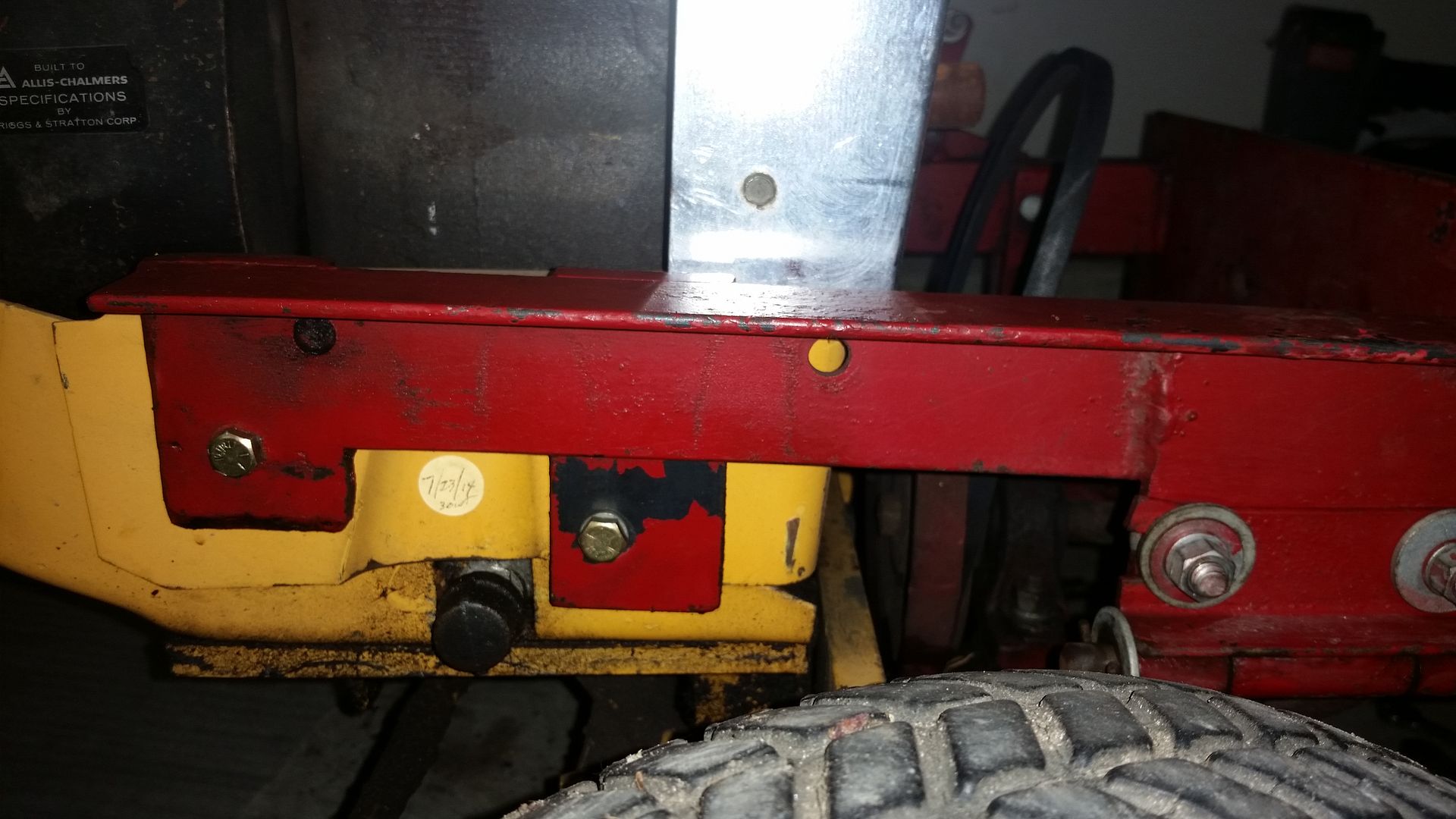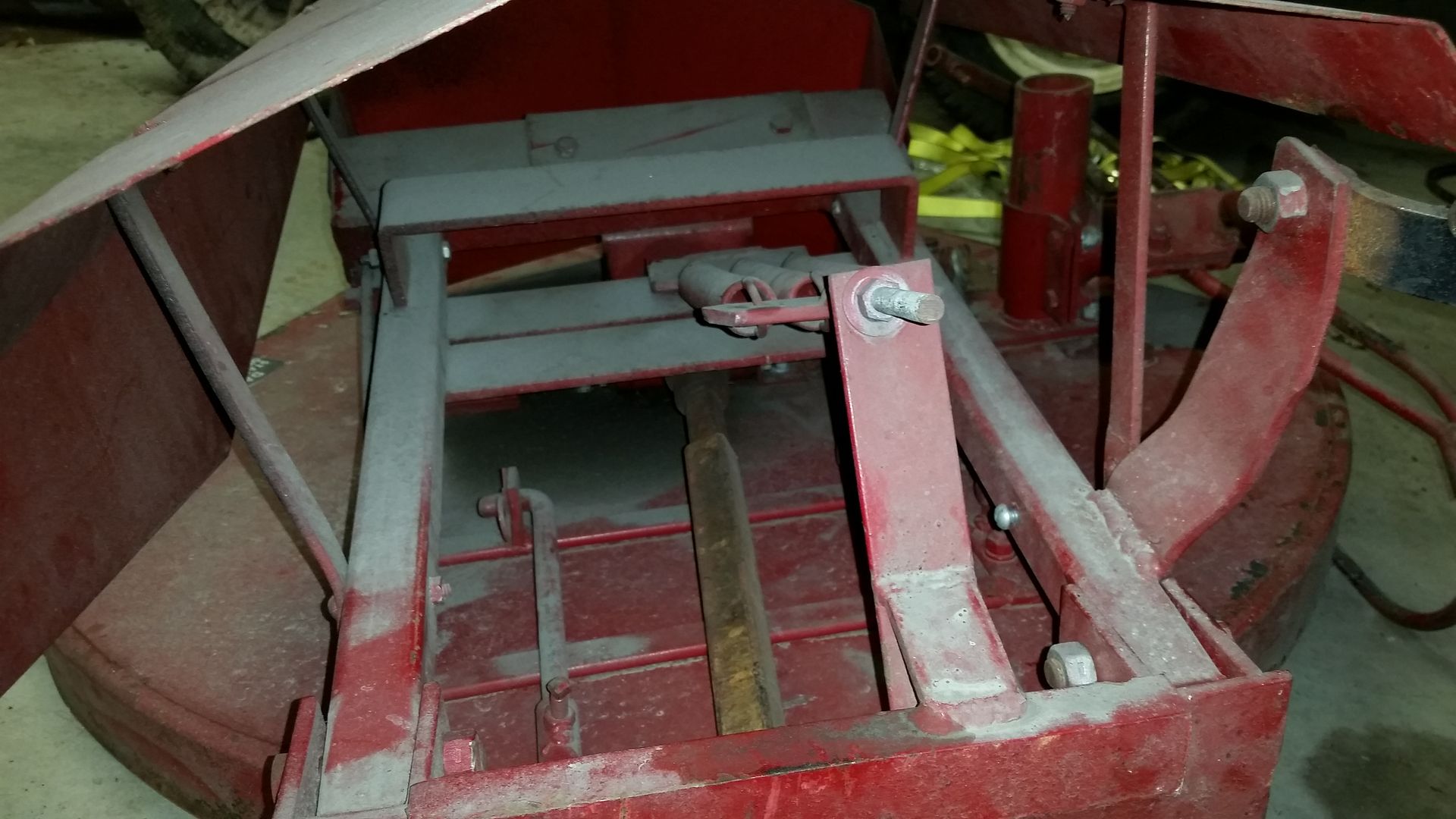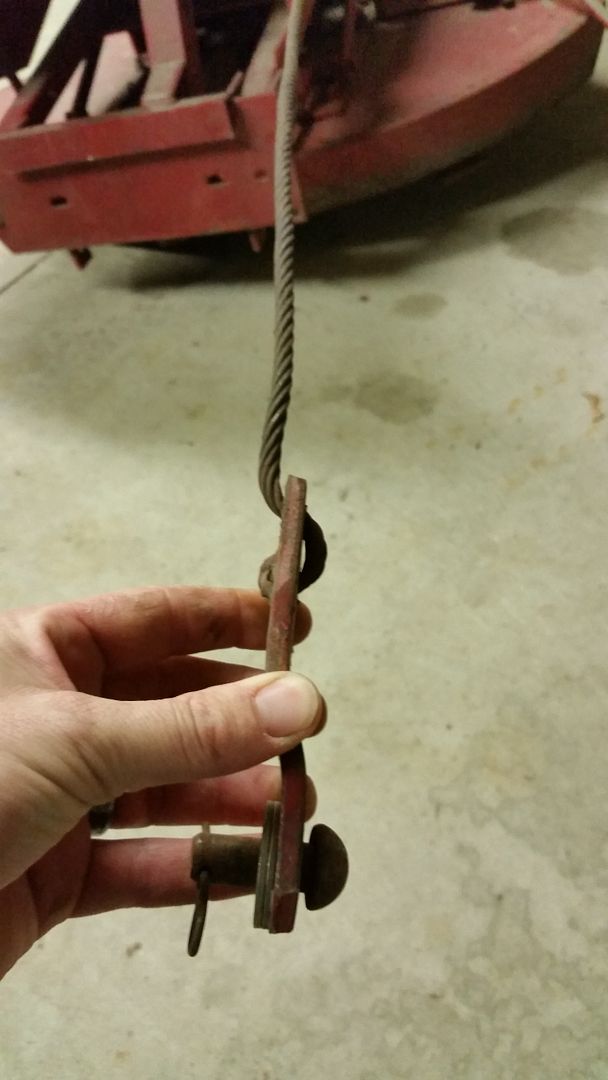 I'm hoping to get a chance to finally try it out real well tomorrow...we have nice, dry weather and I'm off work!