While pondering a way to have power angle for my snow plow, I considered using an 8" linear actuator I had. This will not work as I want, however, as it is too long and has too much stroke.

This brings me to my question:

Can I set up two linear actuators in a push-pull setup (similar to the single acting angle cylinders on Fisher snow plows)?

I'm not sure if they are designed to work in such a way. Ideally, I would have two 4" stroke actuators. Would the static load rating double since I am using two actuators for this setup?

If this is not a viable option, my second option would be to shorten the actuator I currently have.

I will be building a new plow frame this summer, with channel steel push arms in an A-frame arrangement. The actuators would be in the areas with the red line marked below: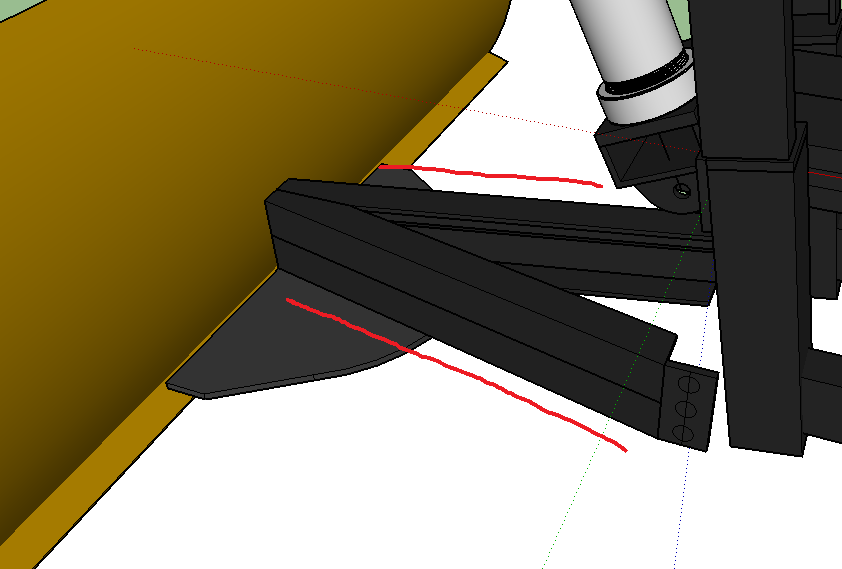 Thanks,
Doug
Edited by dmorrill22, April 24, 2015 - 06:49 PM.