I've had this 1772 for a year now and I'm finally doing some work on it , it's in nice shape overall, but I wanted to address some issues it has, driveline etc. Here's a before.
First thing to do is give it a good bath with the steamer.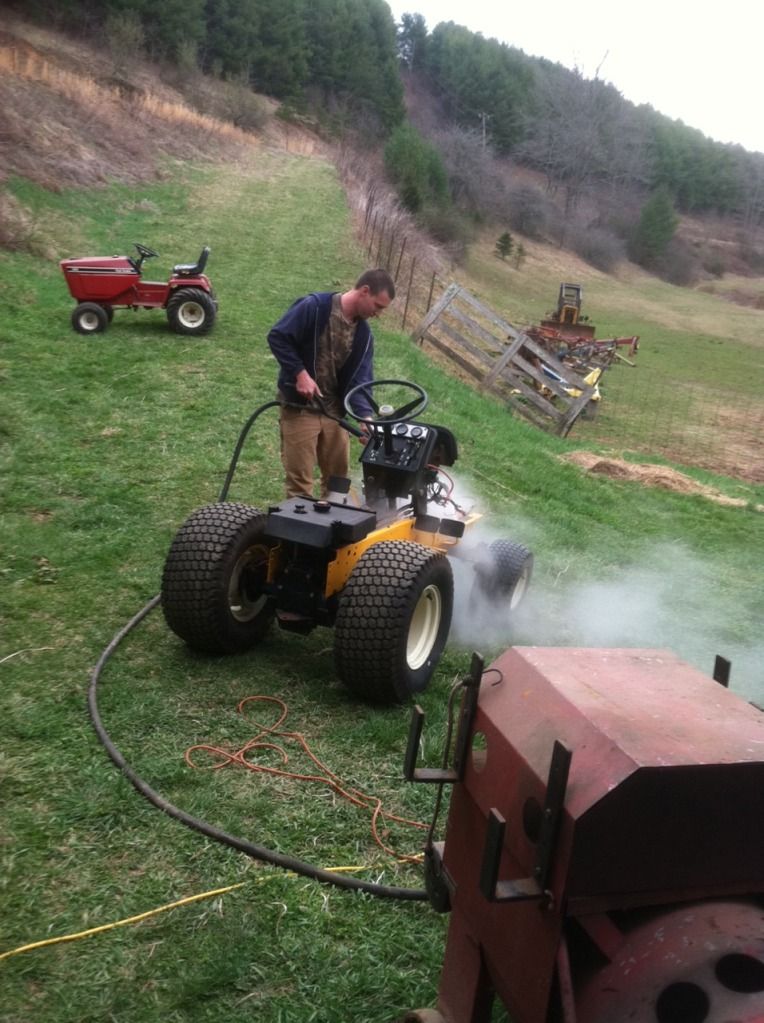 Got the little diesel pulled.
All ready for a little work!
Some goodies, the new driveline!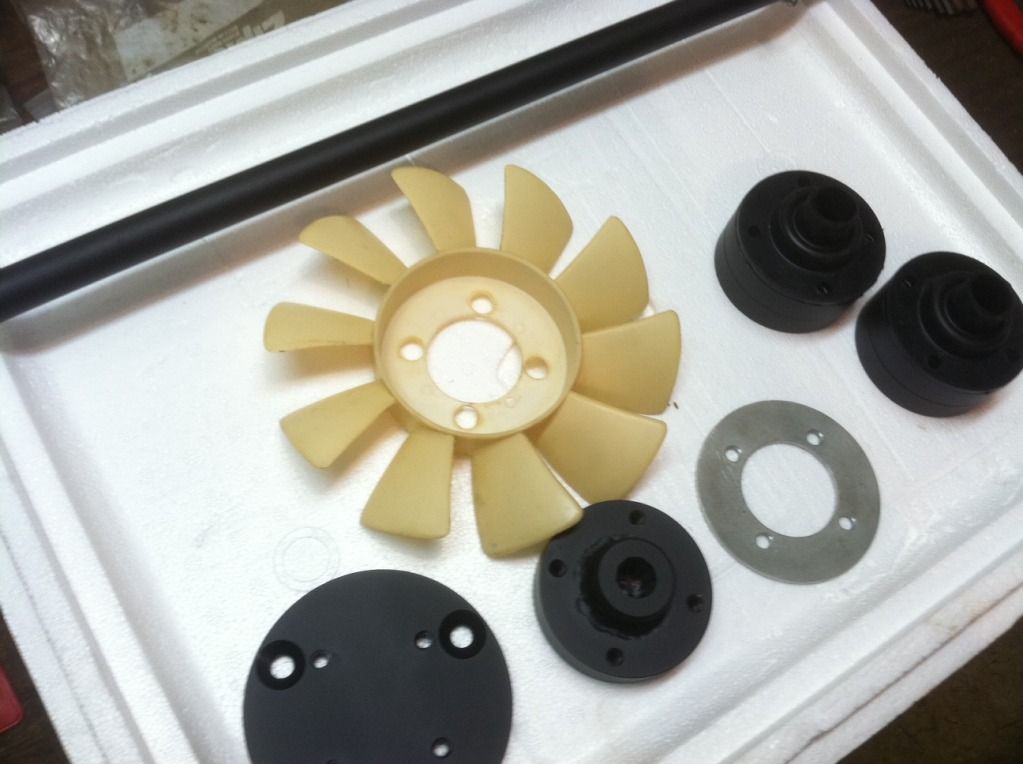 Got the input shaft drilled and tapped and the adapter installed.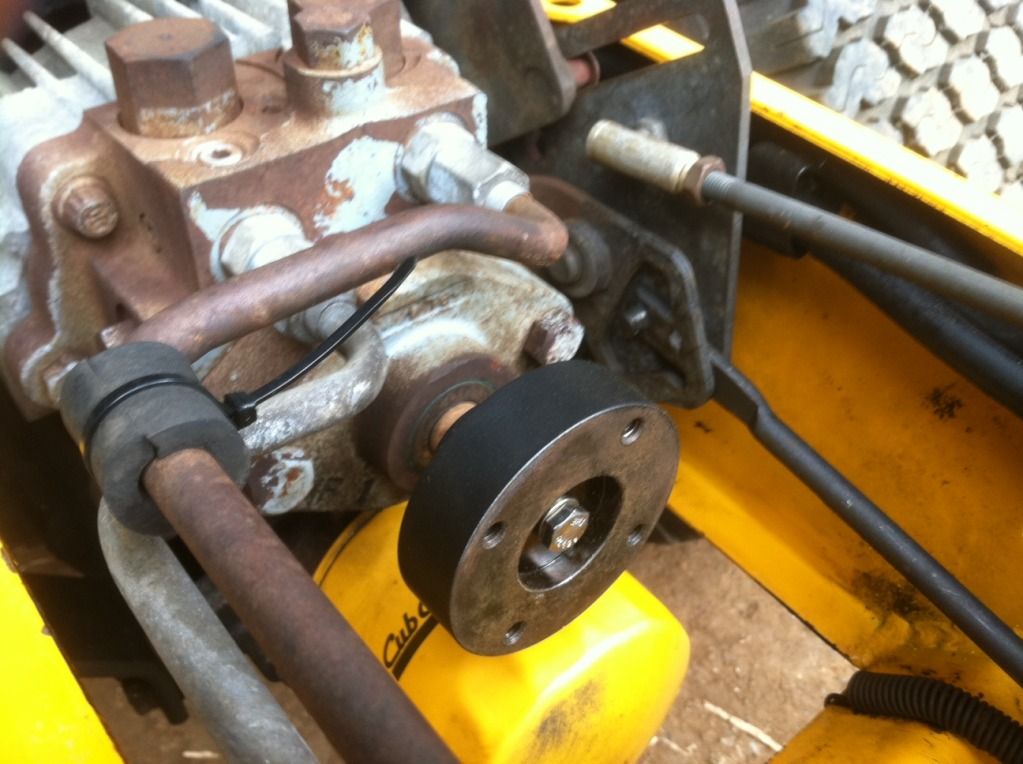 CV mounted on the engine, sure looks a lot better than the Flex Disc joints.
A little clean up/ paint on the frame.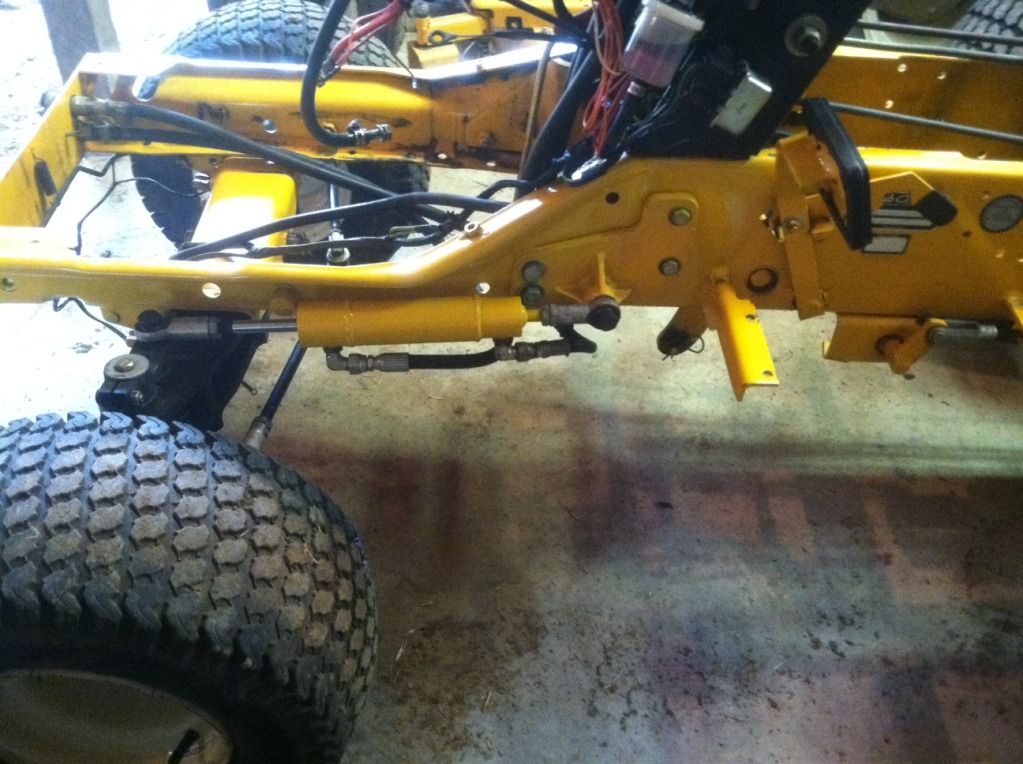 The new driveline is in!