I had a few minutes last nite to get the Revitalizer I recently acquired, mounted up and adjusted. This was found out in Utah some time back, and along with a Simplicity cart, was shipped through Fastenal.



When I got it....things were very 'barn fresh' and pretty filthy. Through pictures in email from the seller, I didn't see the typical beat look from use, just lots of grime, so I had it sent Home and stuck it on a shelf for winter. The cart, has already had quite a few miles put on it.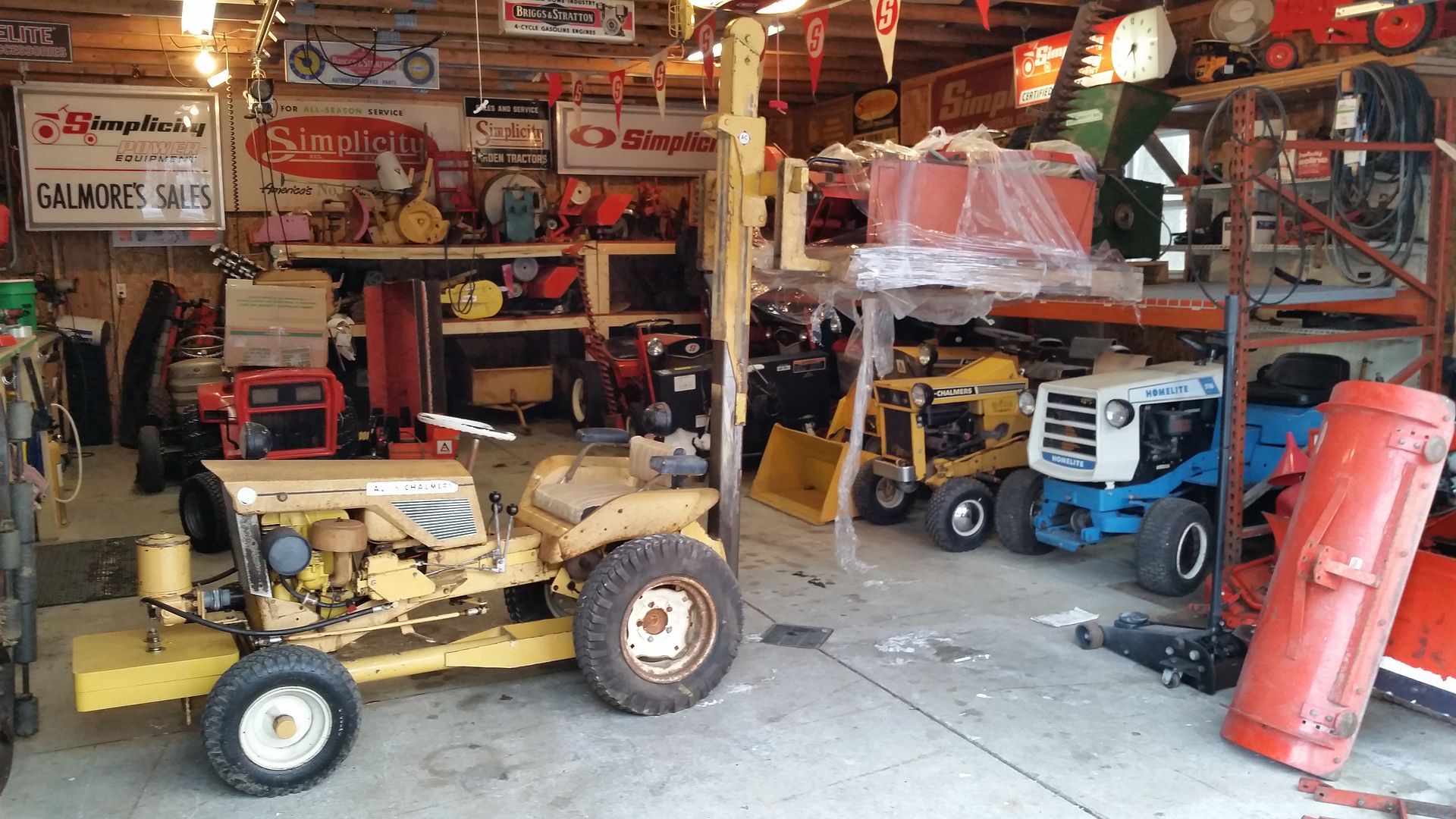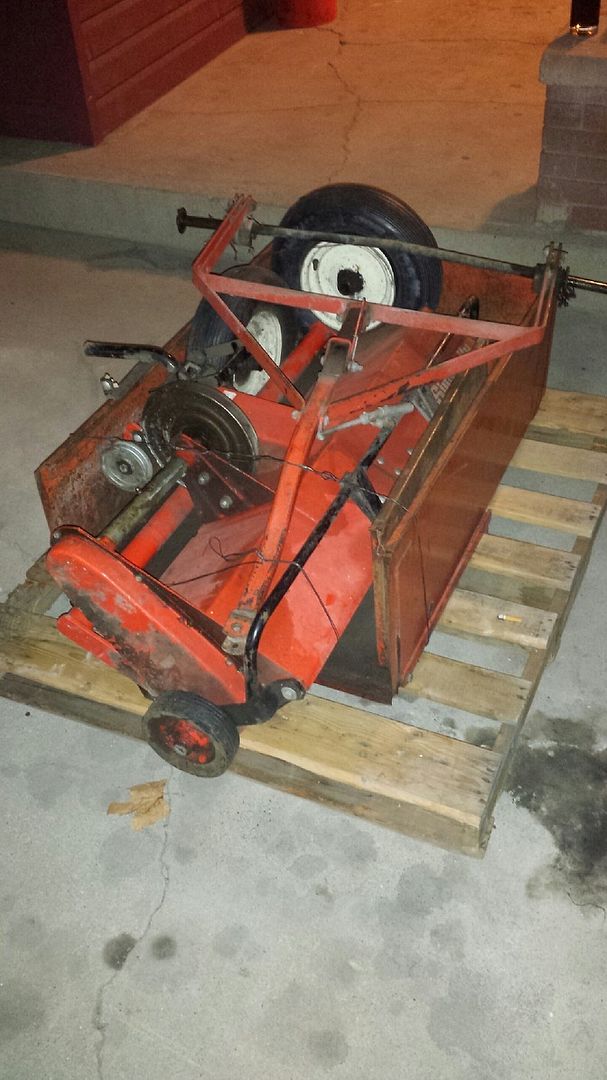 I made a trade with Ray over on Simpletractors for one of his PTO pulley setups, and got it ready for a test run. Some wet rags and a bit of carb cleaner began melting that grime, which appeared to be more like something that had leaked ON the unit, vs purging from it. It got cleaner and cleaner and so I sent some pictures back to the seller....he was not suprised, saying he did not think it had ever been used! It sure looks new to me.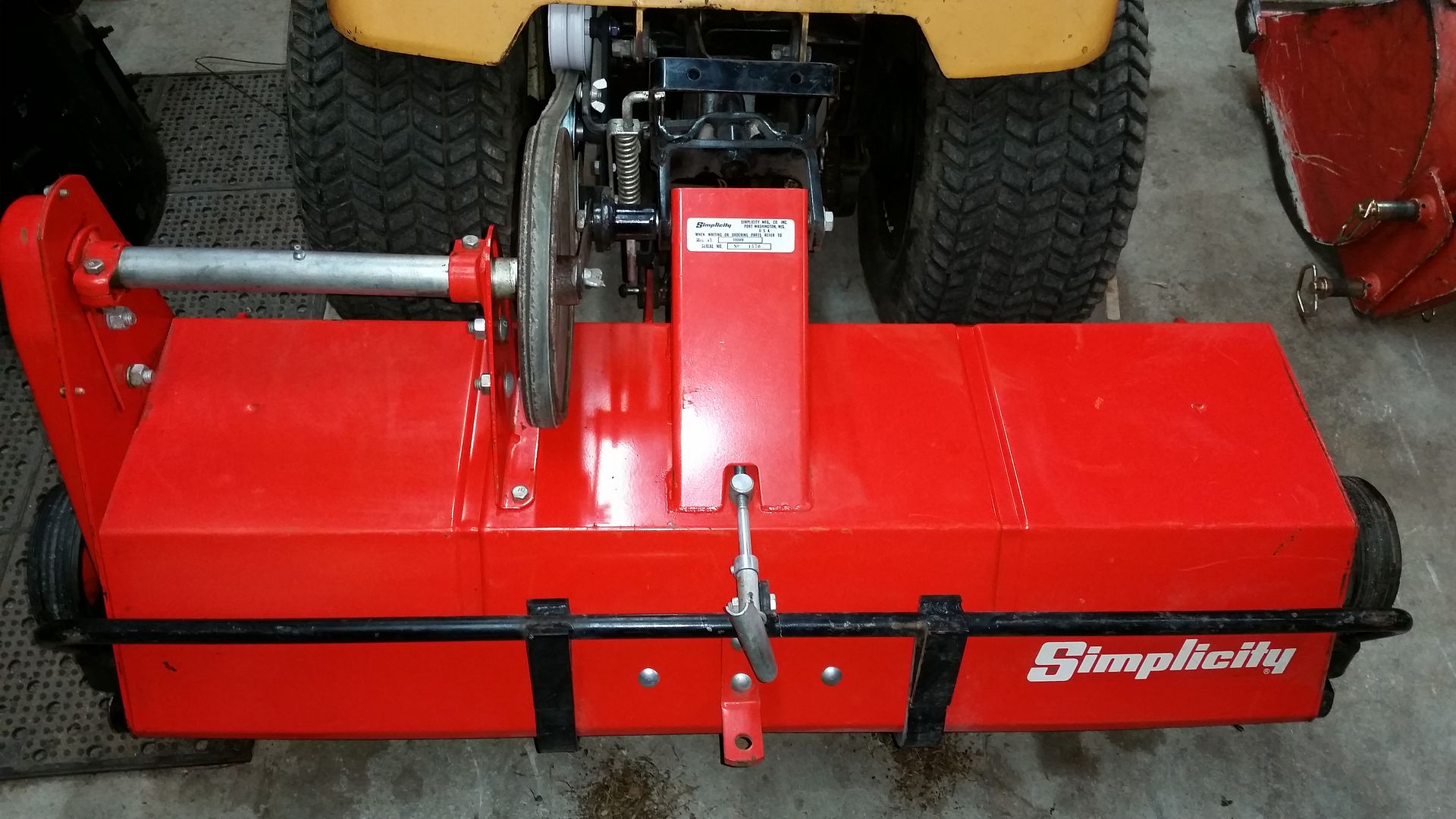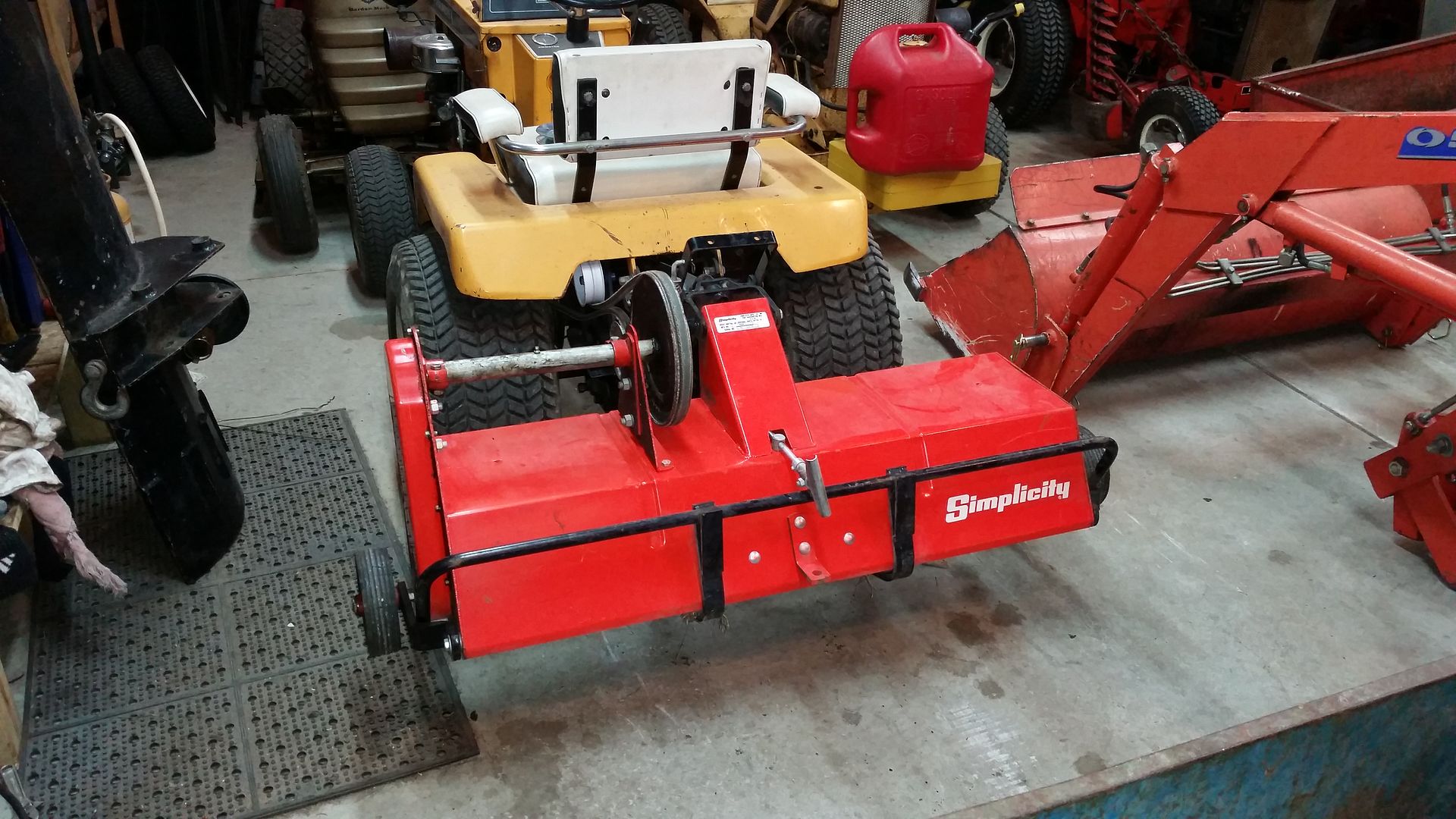 I took it for a few test laps before thinking to inspect the knives...if this thing has ever been used, it was used less than a few minutes.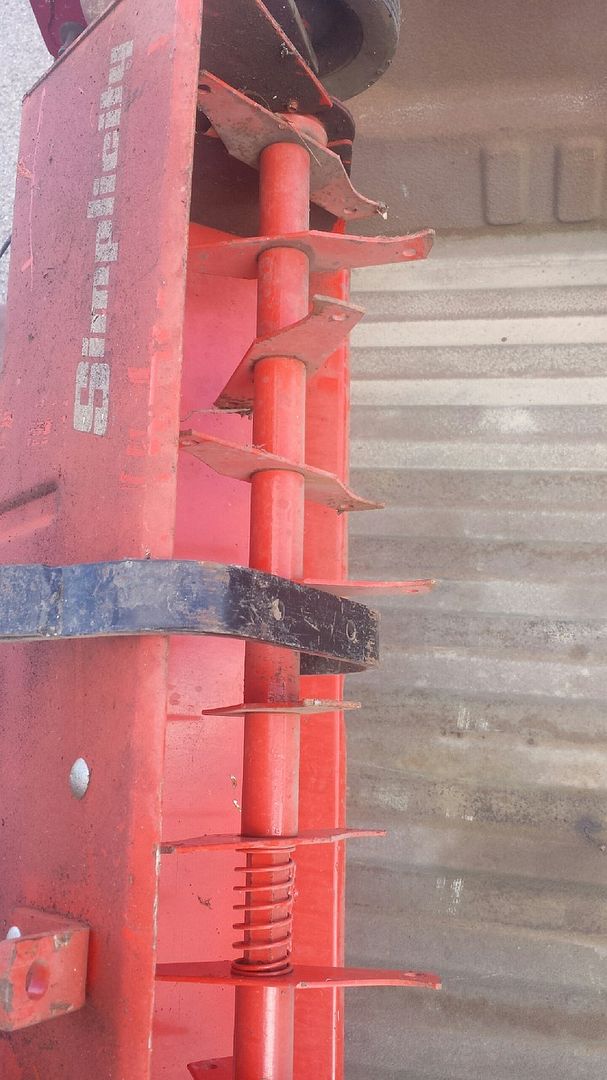 I found a nice belt guard in my parts bin, and we're ready for some spring dethatch and overseeding!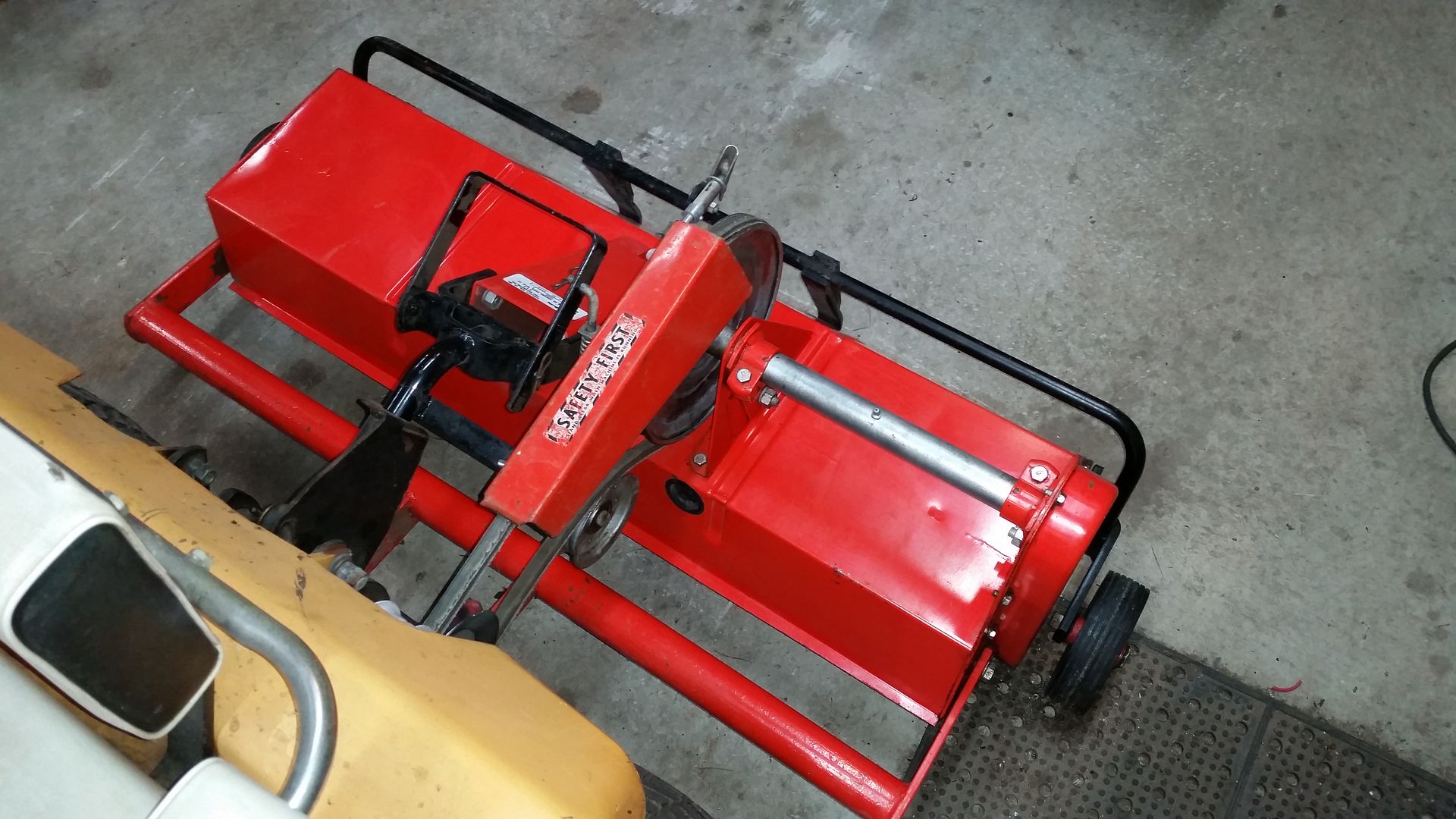 I'll make sure to get some pictures and video of it in use. We have a real wet week forecast, and some busy weekends coming. I have to dig out a deck and vac before I stir up too much dead stuff. These really do a bang up job.