Well after YEARS of setting up and giving shelter to mice rats and snakes and God knows what else...I fired up Frankin Tractor today and believe it or not the old rotted Hydro lines don't leak a drop..although I will change them soon because they are scary looking..I tested out the Backhoe and FEL,and then the Hi-Lo Hyro drive......it all works!!!..I need to get the electrical rewired and new batteries and a seat...and it will be digging a hole somewhere soon I hope!
This tractor has parts off of just about anything you can think of...LOL,and is a long way from purdy..but so far it has Patina!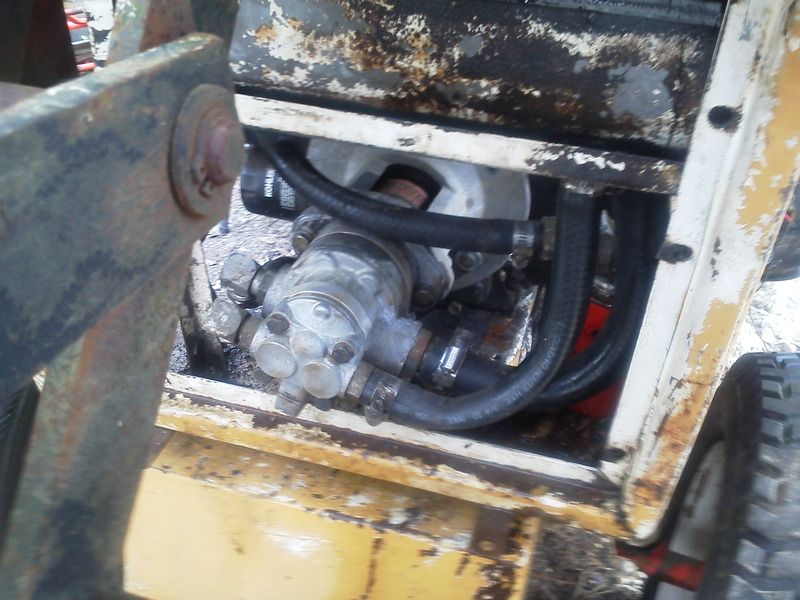 Edited by Auburn David, March 31, 2015 - 02:16 PM.