I had this 1650 for a few years, but never had much call to use it since I had so many others. Then my nephew asked if I had a heavy garden tractor I'd sell. I decided to let it go. He asked if I could restore it too, so shot him a cheap price for all. Basically I broke even $ wise & gave him my labor. He's a good nephew & never asks for any help on anything, so he's deserving of a big favor. If you knew some of my other nephews, you'd know just how deserving he is! LOL
Anyway, this is how she started out: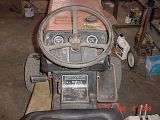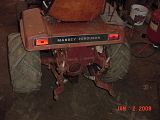 Edited by olcowhand, February 02, 2010 - 03:29 PM.