I had an opportunity to use the garage with above freezing temps for a change, so took about an hour to do a power steering install, and thought it would be nice to share. Power steering is a very cool and useful feature. I was excited to give this a try on my 917H, as it is a scarce, era-correct PS setup for that machine.

This is the early variety of Simplicity OEM power steering. It's more of a power-assist. It is hydraulic powered form the Sunstrand pump, but is unlike the late variety which is far more prevalent and probably what folks are used to seeing on Sovereign's and Sunstar's. There is no orbital valve, and not the familiar fixed-mount hydraulic cylinder to push and pull on the spindle arm. Instead, there is a hydro unit with integrated cylinder that takes 'in and out' fluid direction from a self contained valve, via the standard steering assembly.

This steering setup, in my experience searching for and cannibalizing them from donor tractors is that, they are very few and far between, go mostly unnoticed, even by Simplicity collectors, and have linkage assemblies that get sloppy and worn, unlike the late variety which stays nice and 'tight'. The are also MUCH easier to install.

Here she is in manual steering form.



Here is the first generation power steering assembly.



To install, the LH running board is popped off for slight modification. The drag link is unbolted from the steering assembly and the front spindle mount. In it's place a small mounting bracket, link and 'carrier' are bolted up, and left loose.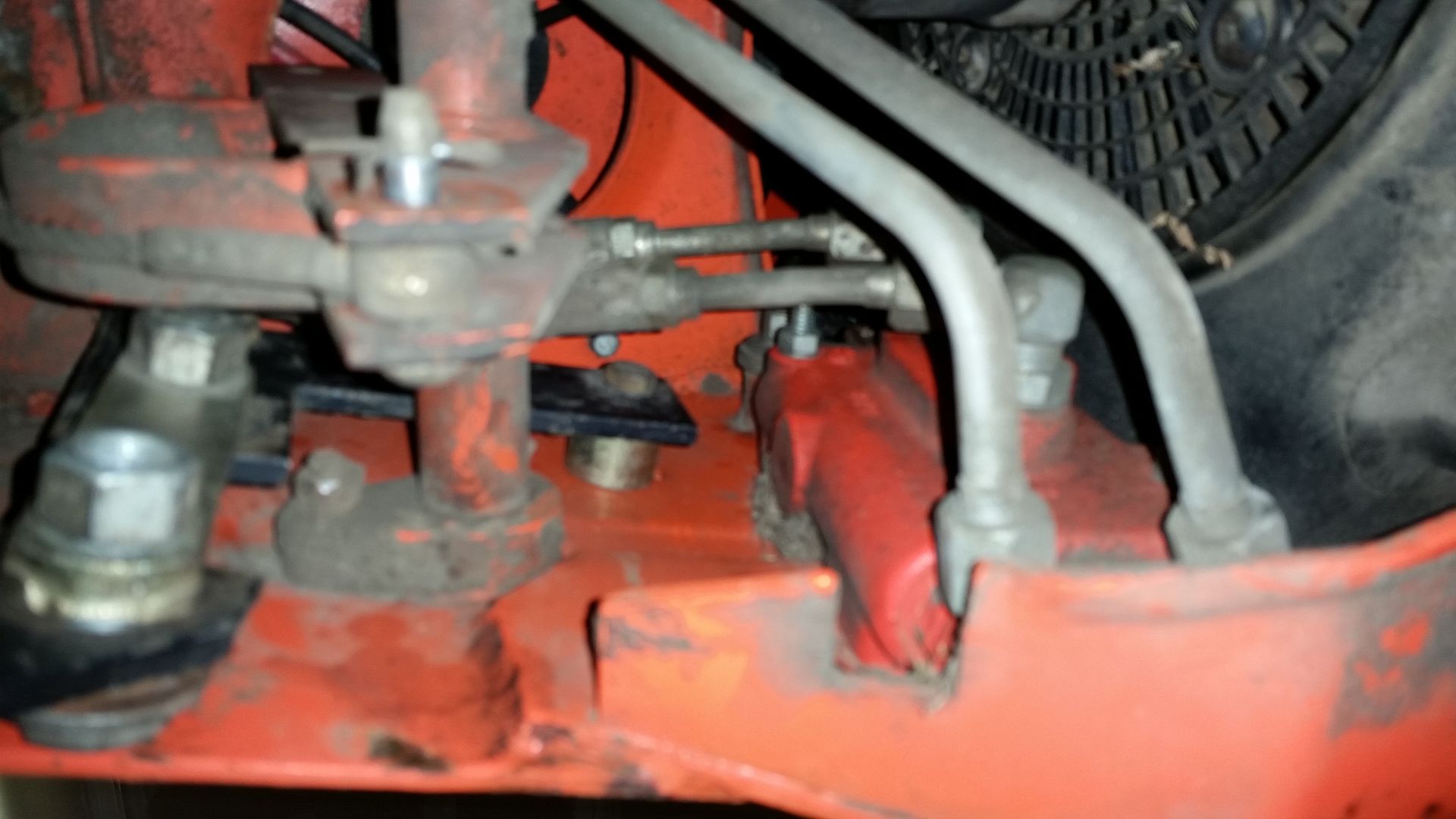 The running board needs one hole drilled to mount the rear bracket. It is parallel to the tractor frame, or inside edge of the runningboard. The upper hole exists already, and was used on Shuttle tractors for the parking brake.

Runningboard remounted. Dropping the runningboard on your toe will quickly remind a fella just how heavy duty these tractors were build. They have some heft to them...it's no wonder they are never bent up.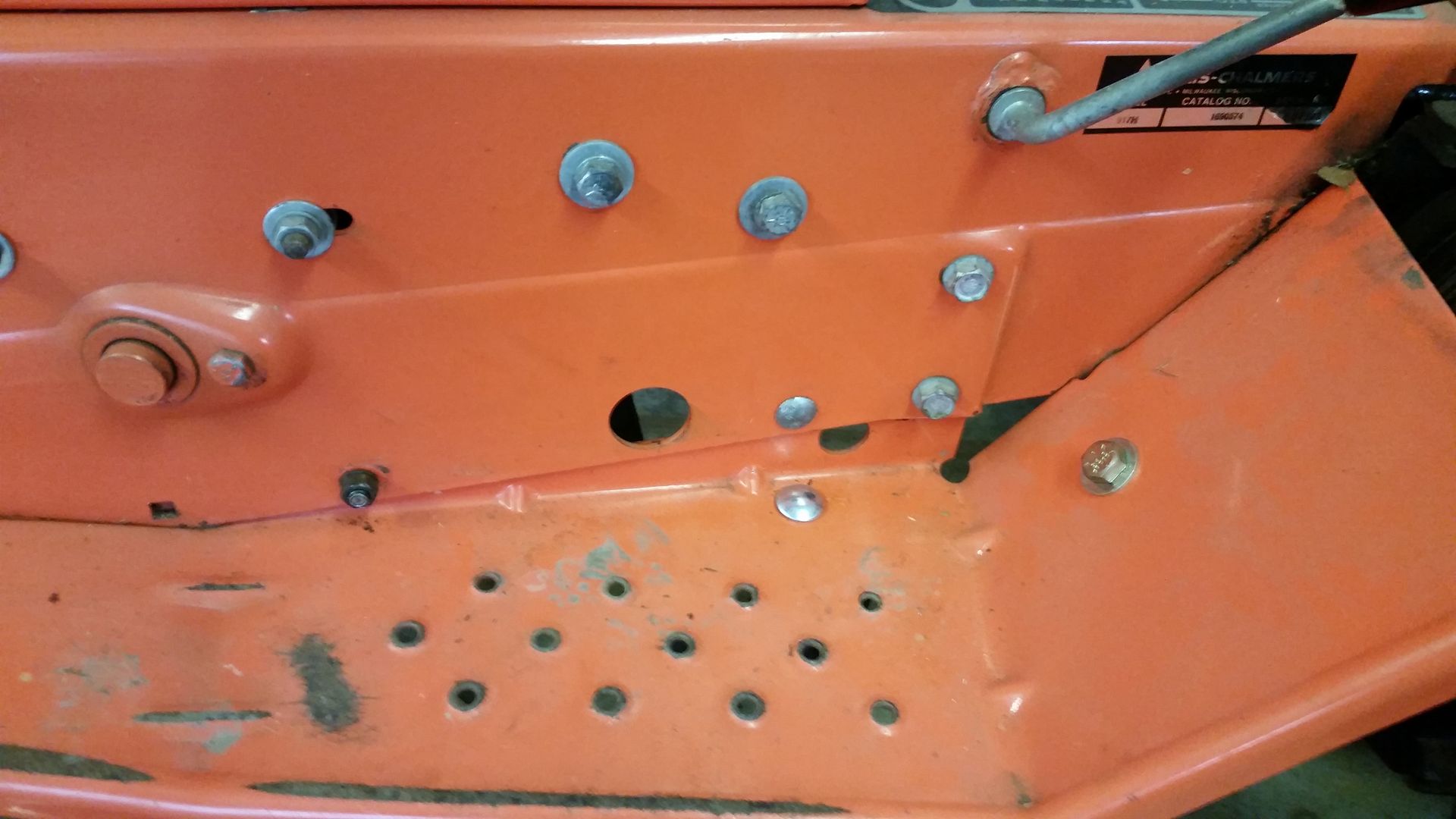 Rear of the power unit mounted into the bracket, and drag link bolted to spindle arm.


Attaching the tie rod from the steering carrier to the power unit. This is where the push and pull to and from the hydraulic unit occurs, as the standard steering assembly moved fore and aft when the wheel is turned.


Pop the output line from the hydro pump loose, and remove the double elbow section that heads into the hydrolift input. The power steering lines will go here, allowing the steering to take priority over the hydrolift.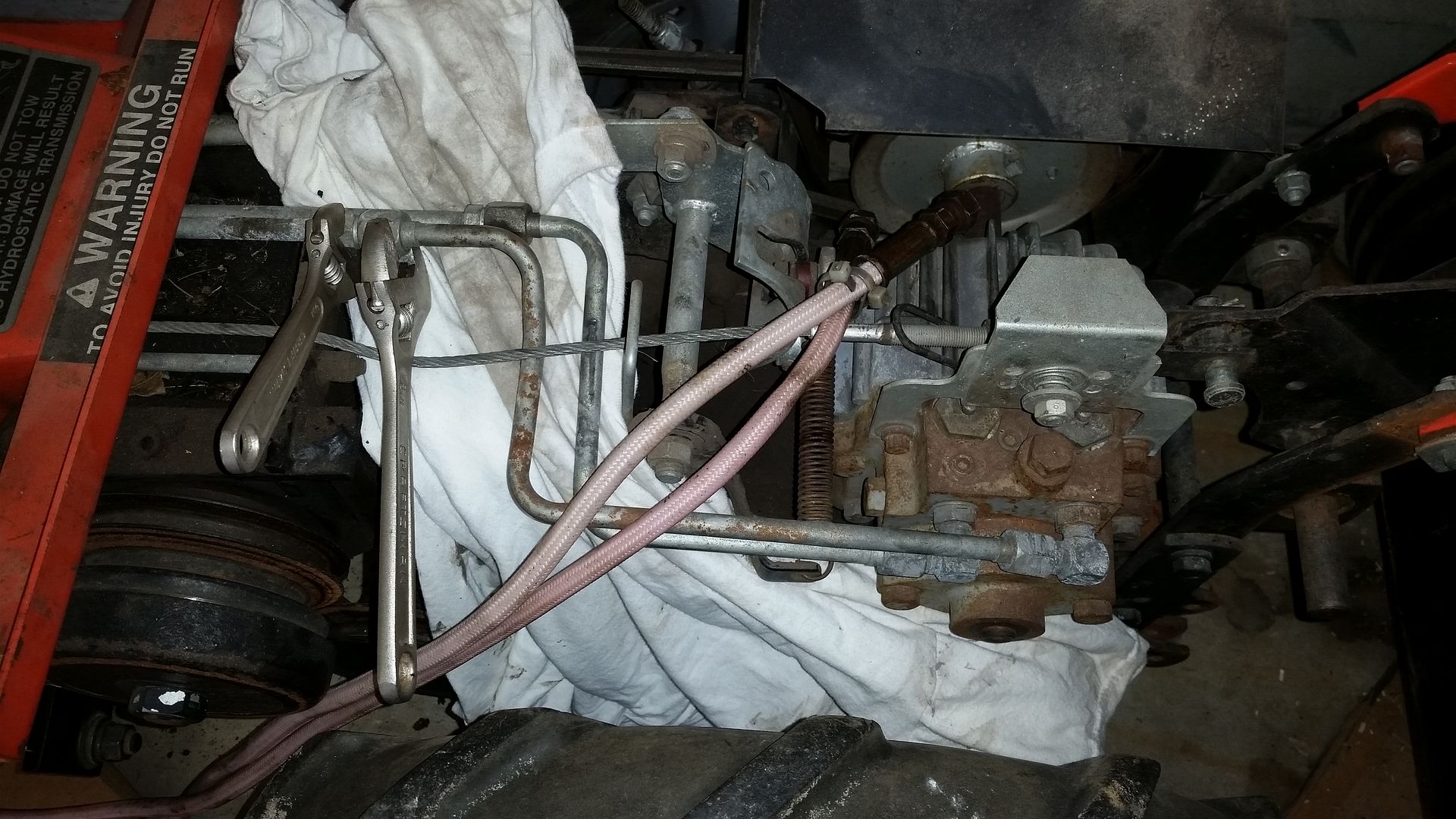 Intall complete. The only two components replaced are the drag link and small section of hydro line.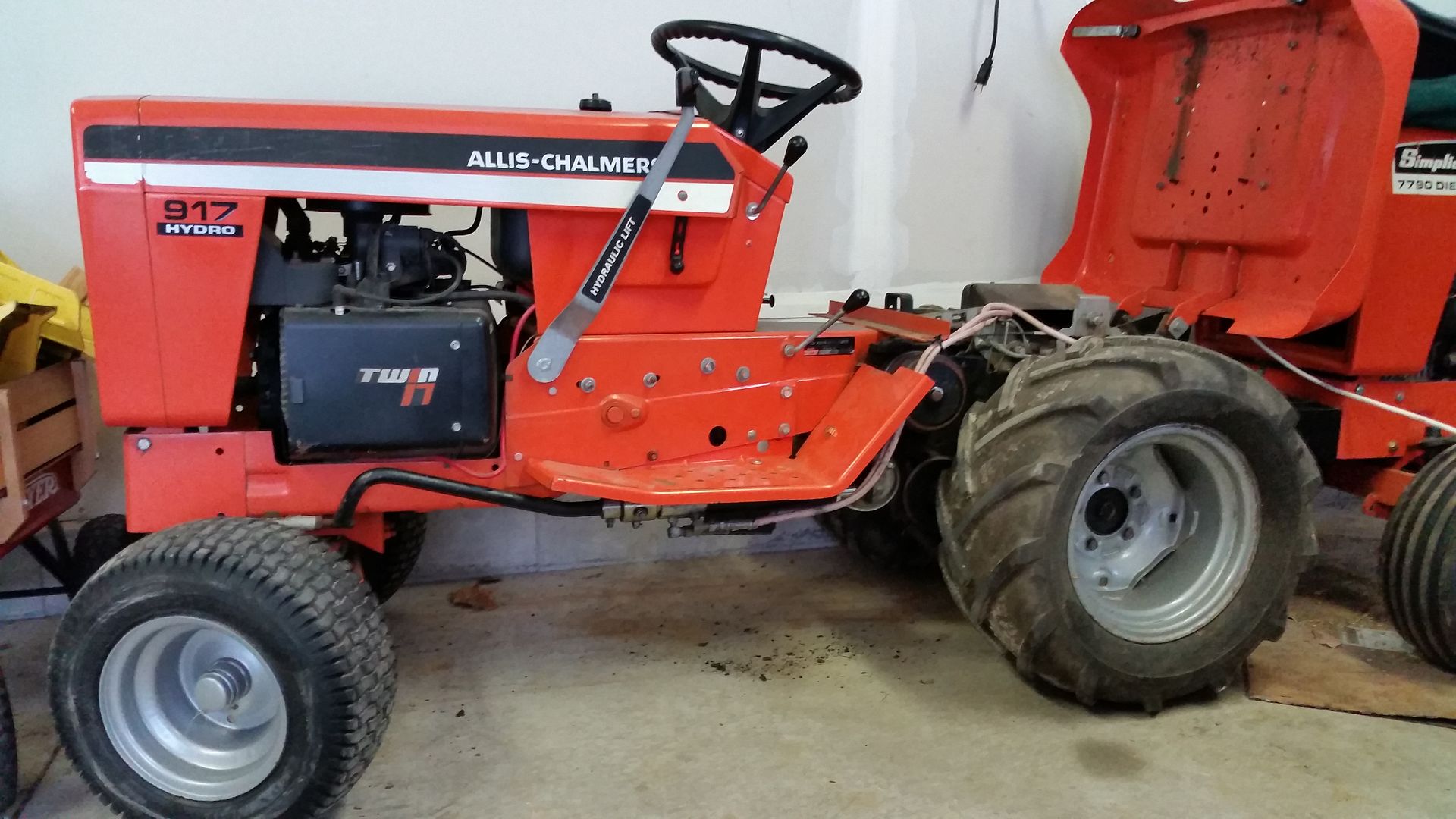 Here's a look at the late style of power steering, on my 7790. This system is more highly regarded, and due to far fewer moving pieces and pivot points, probably a much longer lasting setup. Sure take a LOT more work and special components though. Here is my writeup on that install:

http://gardentractor....y-7790-diesel/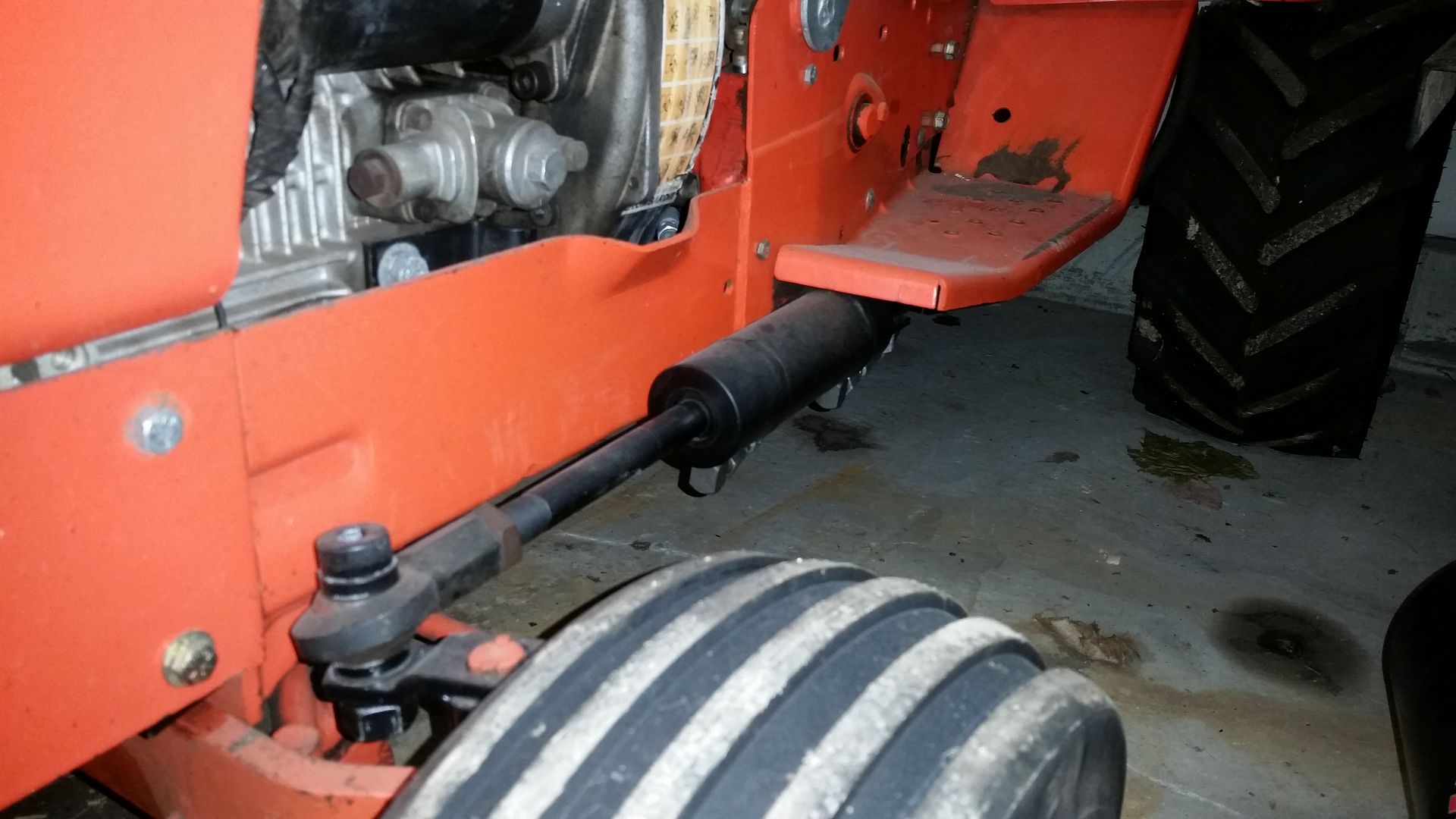 I wanted to do a quick video of it's operation, and get adjustment dialed in, but admittedly, only made it 8-10' or so. My lines were old and questionable (you can see the rubber coating has all fallen off). They indeed leak...badly. So tomorrow I'll run to NAPA to remedy that and followup.