Allis Sweepster
Started by
Killer_A-C
,
Jan 11, 2015 03:32 PM
#1
OFFLINE
Posted January 11, 2015 - 03:32 PM
Alc, hamman, boyscout862 and 3 others have said thanks
---
#2
ONLINE
Posted January 11, 2015 - 03:49 PM
On my "Classic Garden Tractor" 2015 Calendar a fellow has one of these that was made for a John Deere.
In the video, he said it was advertized to "mow your lawn and golf" on the weekend.
I think he said it took quite a lot of work to remove the mowing deck to install the fiberglass seat business.
That sure would be nice now when we are trying to build GT's to ride around at GT shows with or wife (or girl-friend).....Or maybe your wife AND girlfriend!!
---
#3
OFFLINE
Posted January 11, 2015 - 04:30 PM
I'm not positive but I think there was one of those at the Orange Spectacular in Hutchinson a few years back. Was before I had a camera and before I was into GTs. I'm surprised they even offered this as a option as Allis made golf carts to.

---
#4
ONLINE
Posted January 11, 2015 - 06:34 PM
After reading this post, I GOOGLED the Sweepster Transporter and found images of these on 3 or 4 different brands.
I guess the Jenkins Manufacturing company made it for any GT manufacture that thought they would sell.
---
#5
OFFLINE
Posted January 12, 2015 - 05:30 AM
Heres a Few pictures from the Simplicity/Jenkins dealer sheet I have. Ive never seen one fitted to a Simplicity or AC...yet.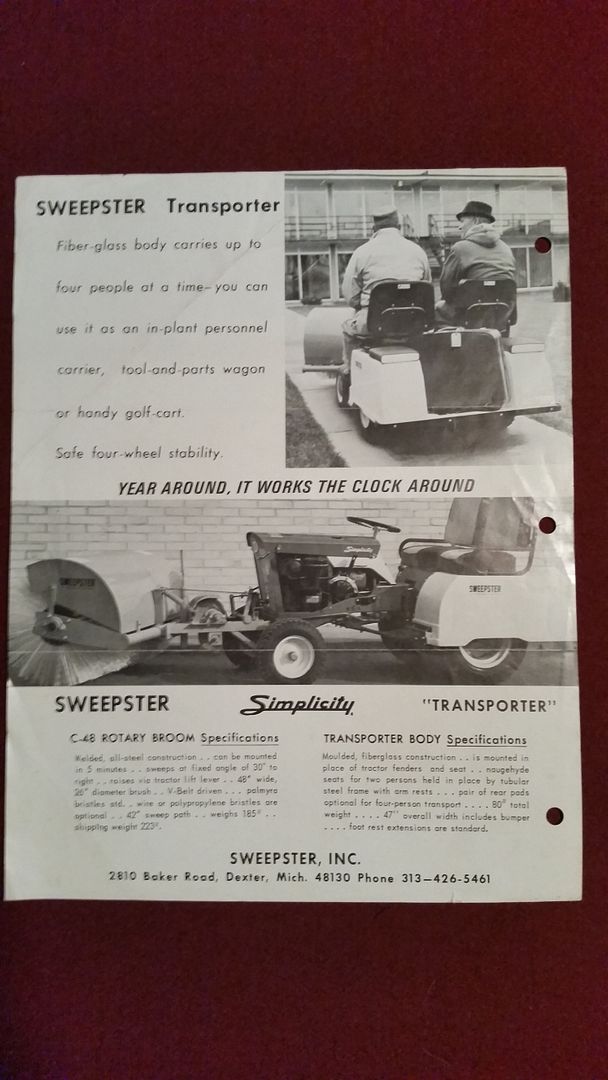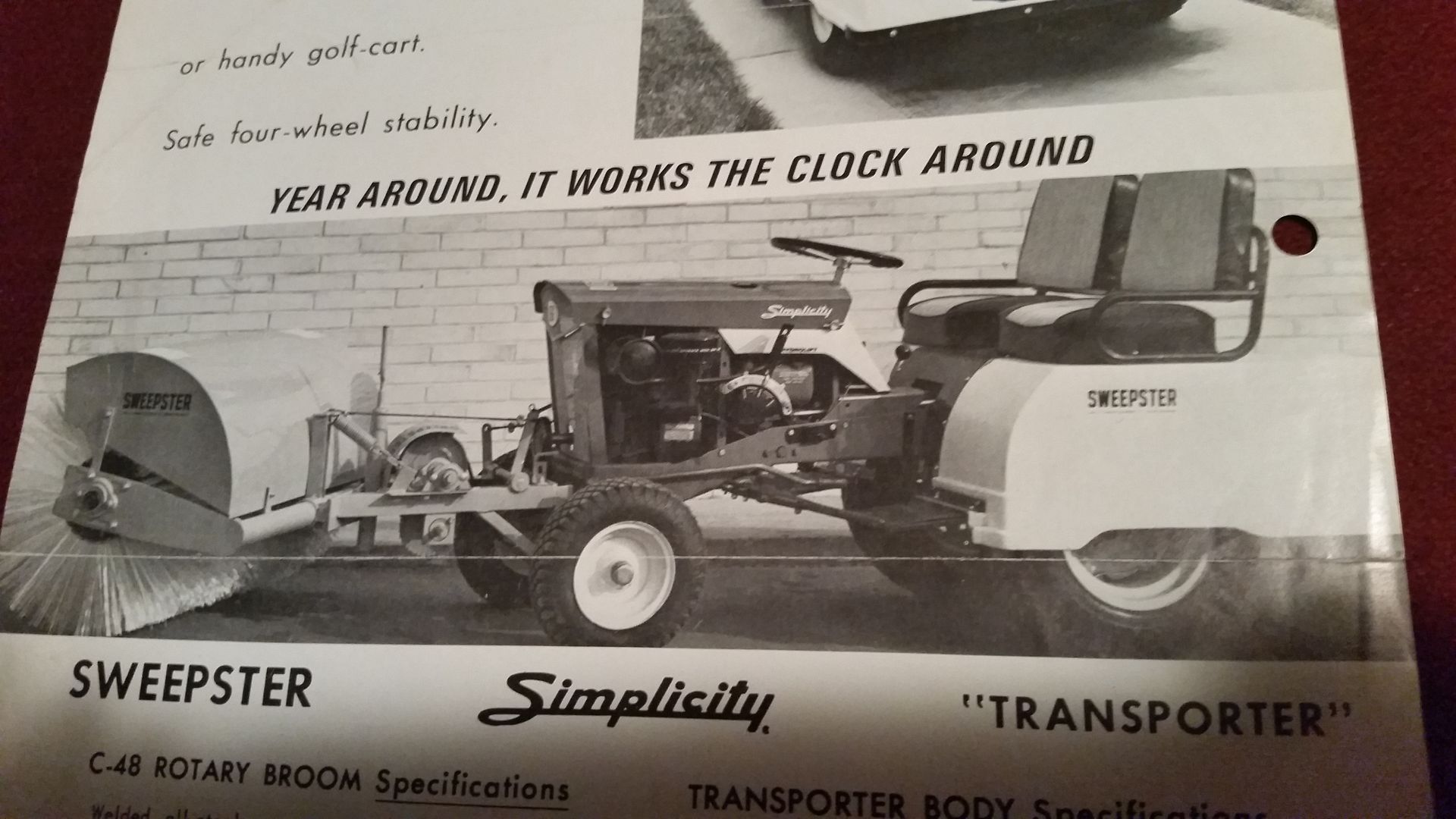 Alc and Nato77 have said thanks
---
#6
OFFLINE
Posted February 27, 2015 - 09:31 PM
---
---