They Dont Make Em Like They Used To?!
Started by
skyrydr2
,
Nov 25, 2014 04:41 AM
#16
OFFLINE
Posted November 26, 2014 - 07:22 PM
That looks great, he'll love it!!

---
#17
ONLINE
Posted November 27, 2014 - 07:27 PM
Looks great

I had the whole set of early 80s Tonka toys. All metal. My mom threw them away when my grandparents passed away. I was really upset.

---
#18
OFFLINE
Posted November 29, 2014 - 05:28 AM
You want to see some really cool toys go to brudertoys.com , them click on international, when the sight opens choose Britain . these toys are insanely detailed , and though not a Tonka or nearly as tough, they are pretty rugged , my nefews have a bunch of them. The dump trucks go well with the mighty loader, as they are sized correctly.
http://www.bruder.de...rmany/home/?L=2
---
#19
OFFLINE
Posted November 29, 2014 - 12:17 PM
The Bruder toys are made in Germany I think,,,i saw some in a toy store in Kelowna BC last week,,,they do have more detailed things that could obviously get broken off over the years. A little research will show you how to identify the older tonkas..there is one "newer tonk a in my fleet.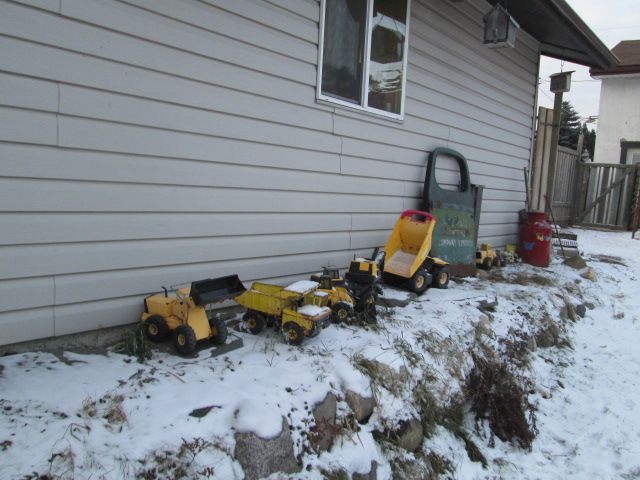 ---
---