I had an RBT sickle bar on my want list most of this summer, as I have a long ditch that I mow along on each side, and a stretch of it is not accessible with a deck or flail mower. I had struck out on the ones I have found, until Littledeere posted an add for a fixer-upper here on GTT. He was fabulous to work with, and packed/shipped it on a pallet through our friends at Fastenal. I owe him a return favor!


Got my hands on the beast a couple weeks back and into the shop it went, to undergo some PB Blaster treatment.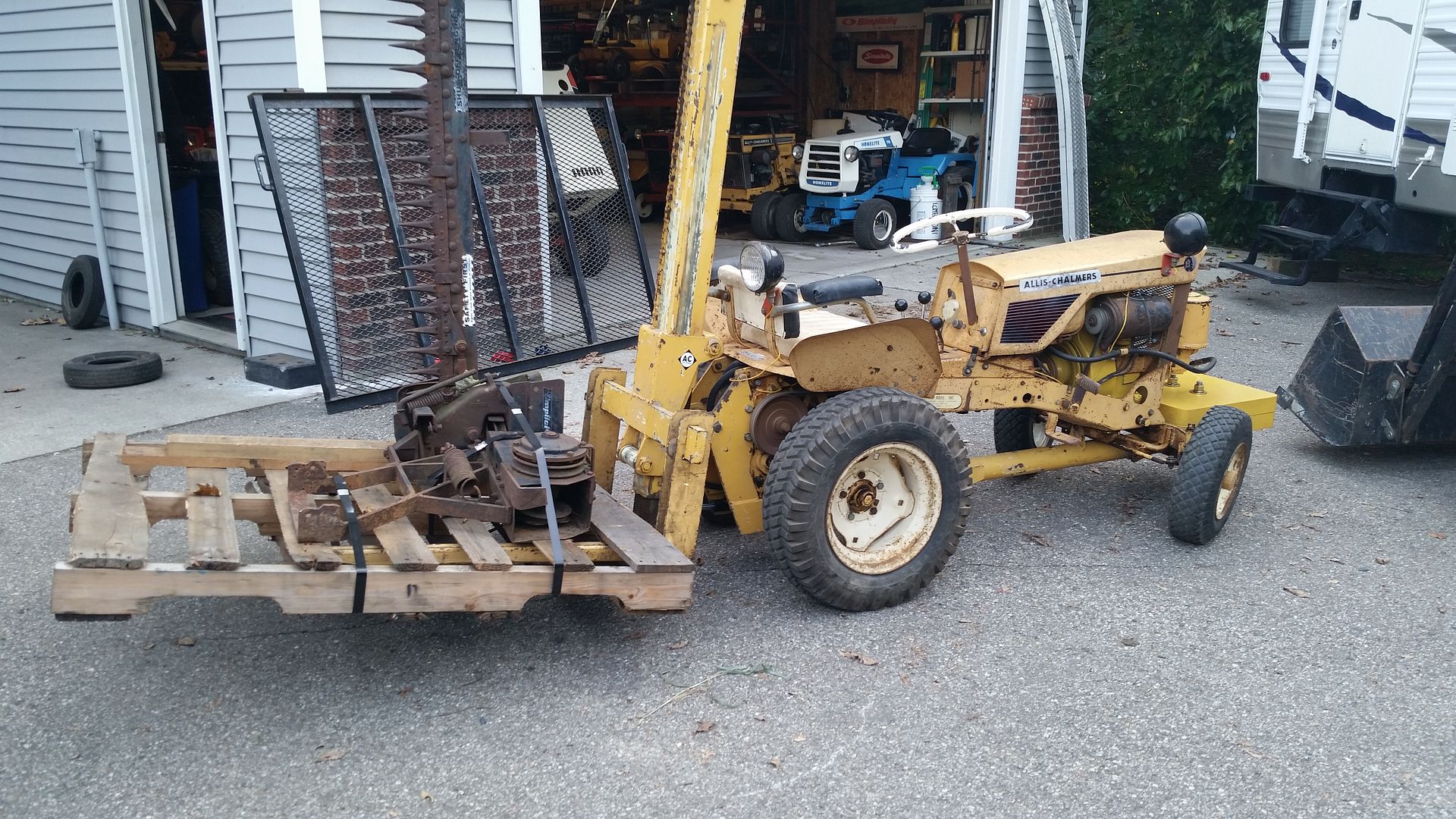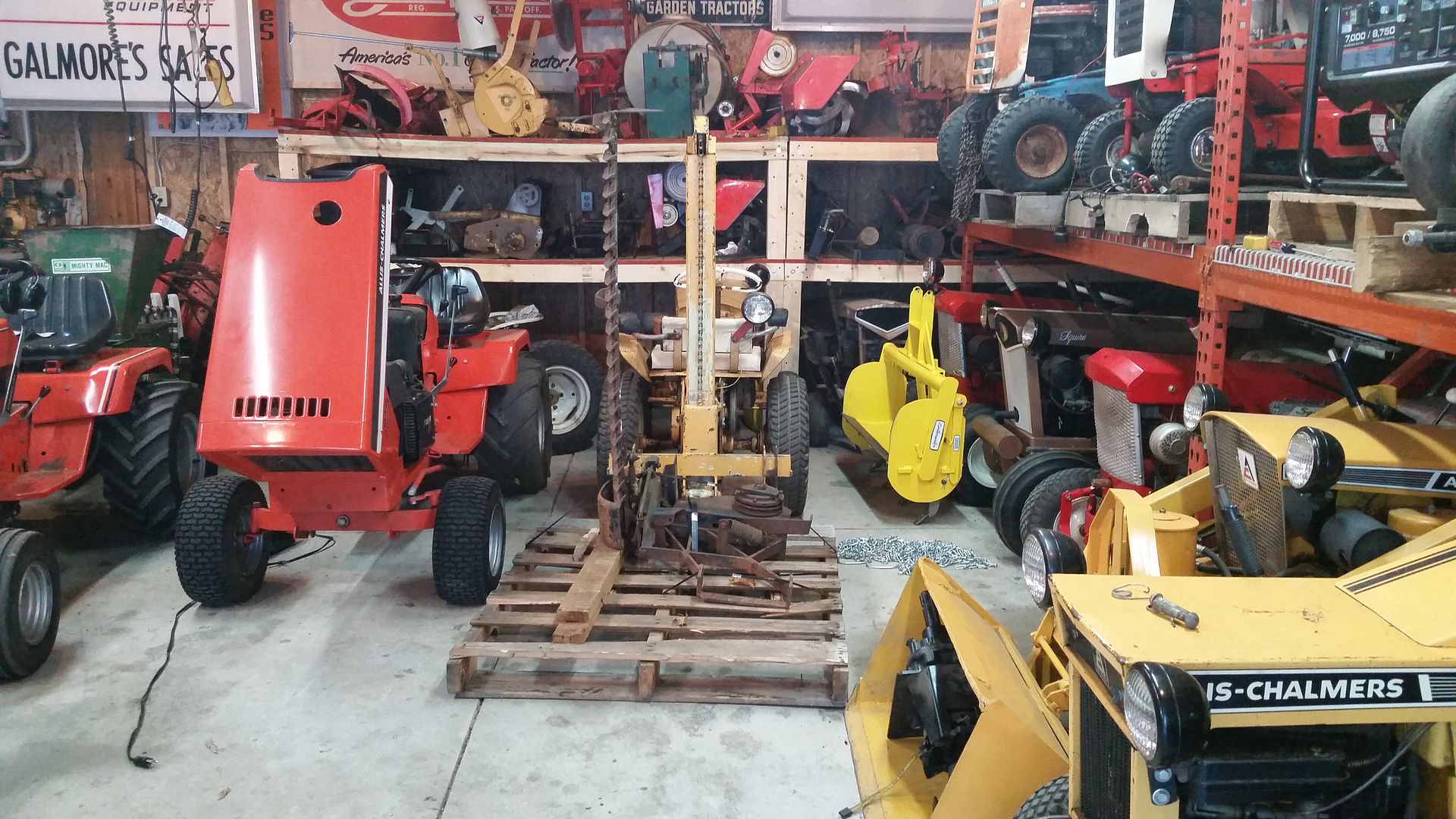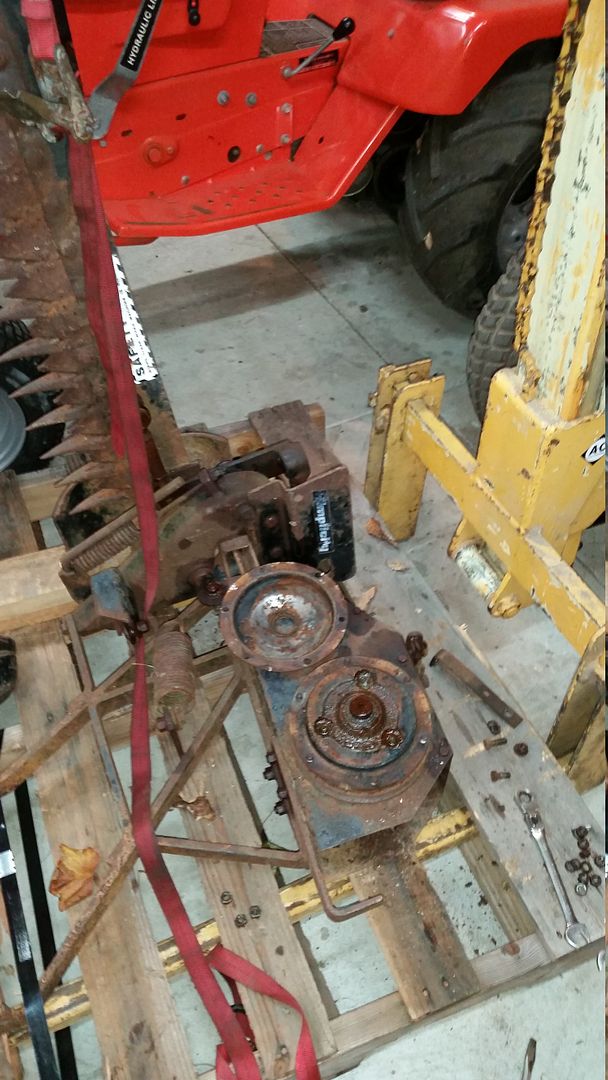 Everything was pretty seized up, and so I would take a whack at it with wrench and PBB every other night or so, and things finally began to come apart...I haven't snapped a bolt yet! This unit doesn't look worn...just left out in the weather for who knows how long. It's awful crusty, and I didn't know whether it would be a worker, or a parts donor. At very least, I'll be sourcing a pulley, but all other parts look pretty good!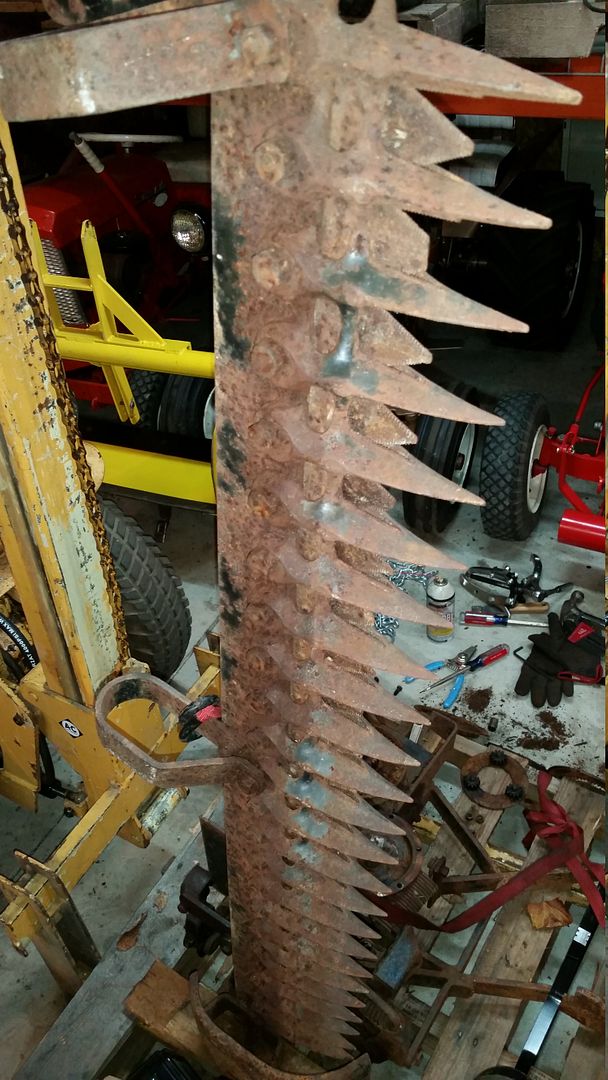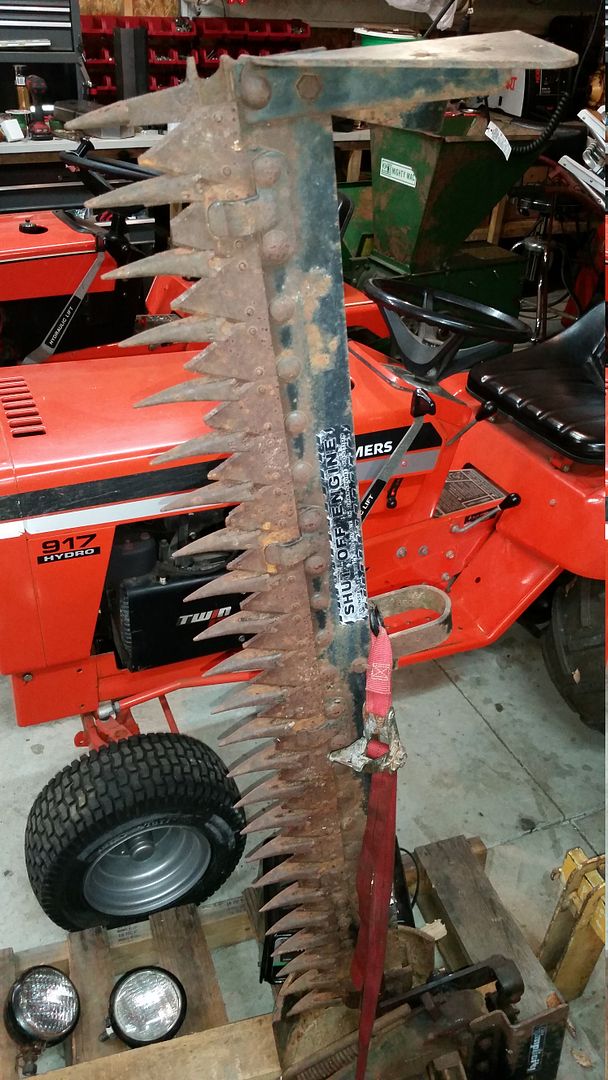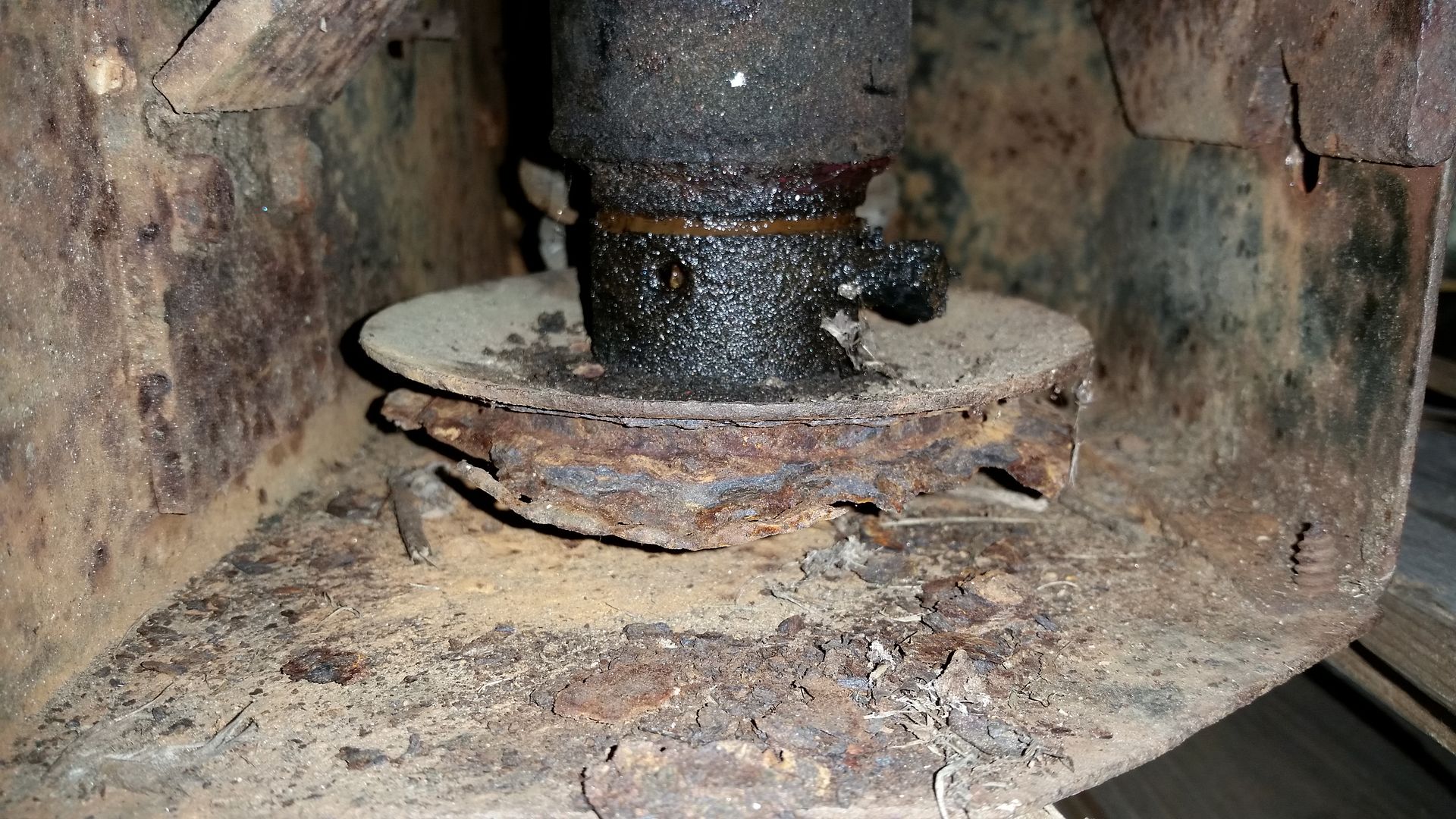 Things began to come apart...each time I cringed, another bolt or component came loose.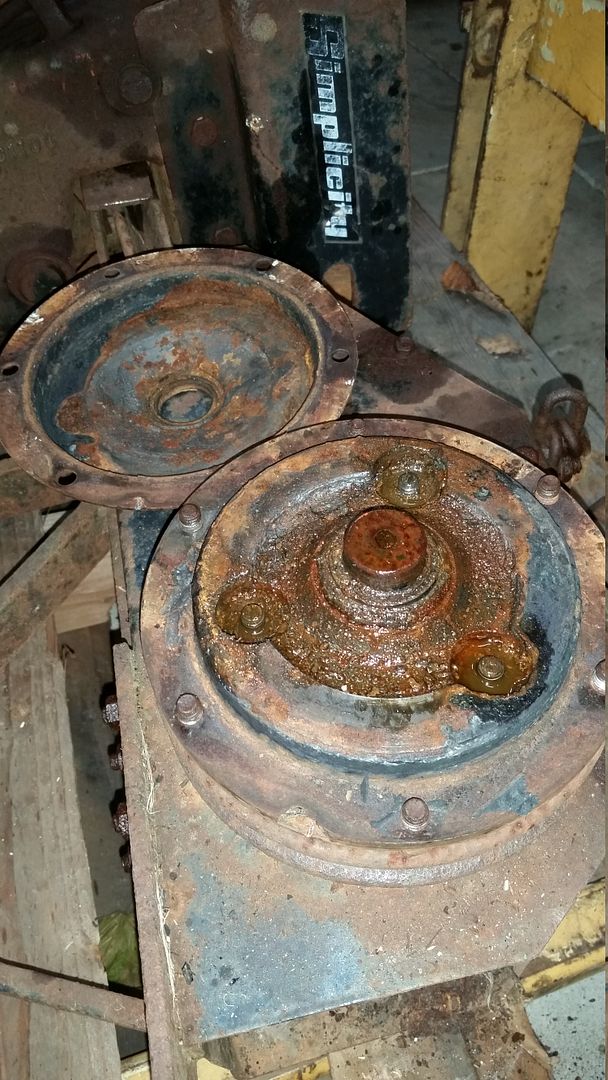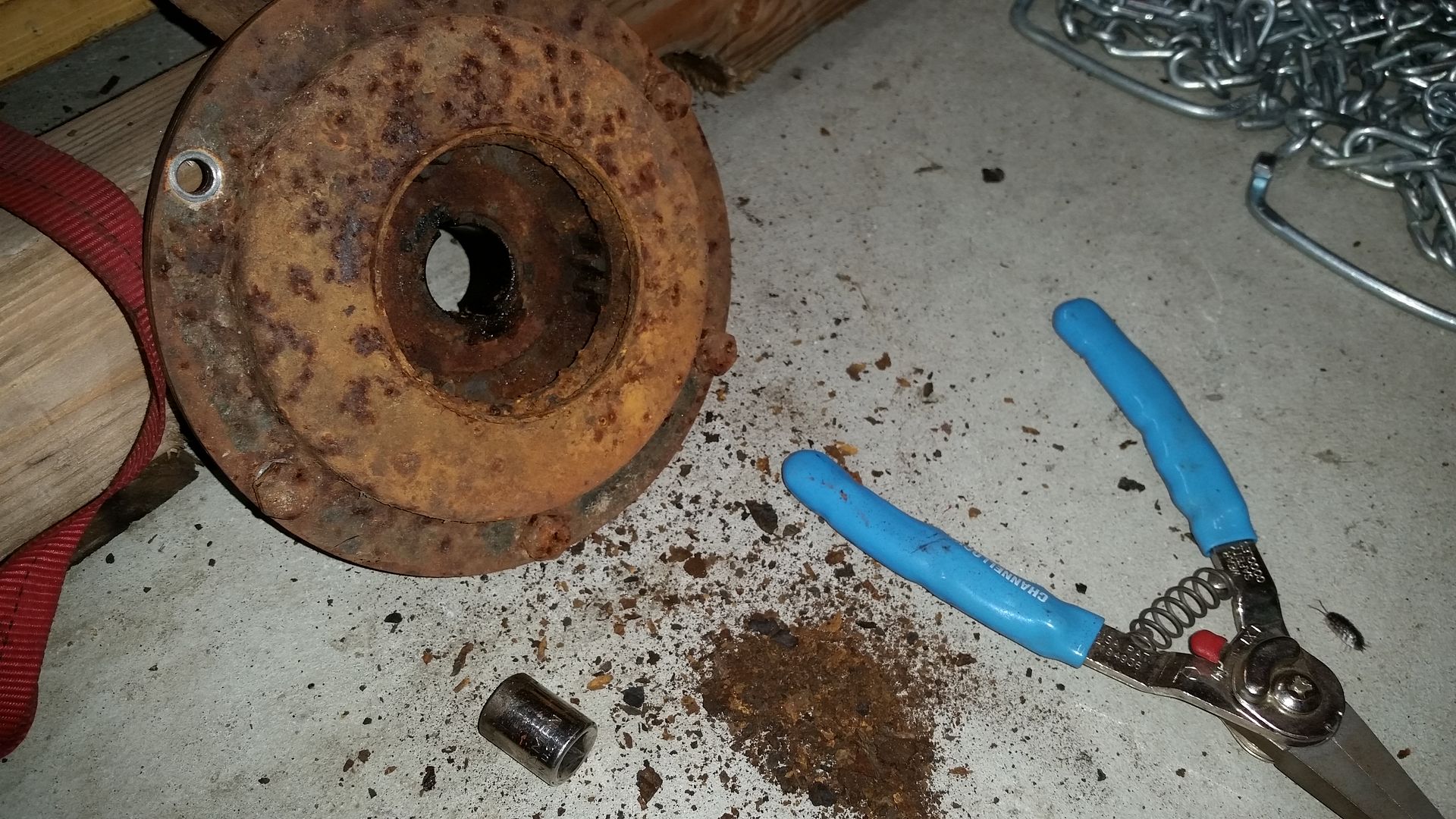 These gears haven't turned in quite some time...lube, anyone?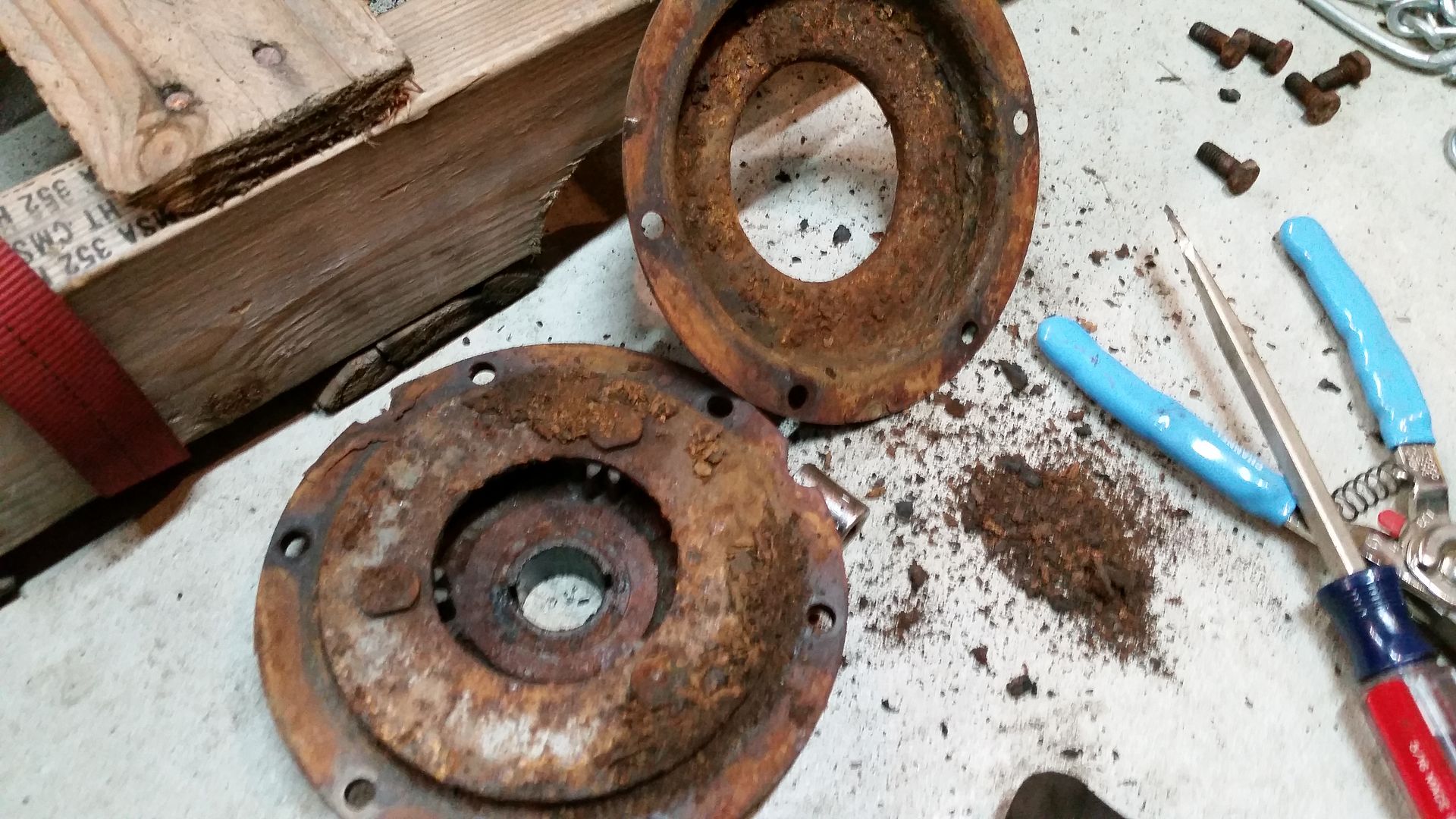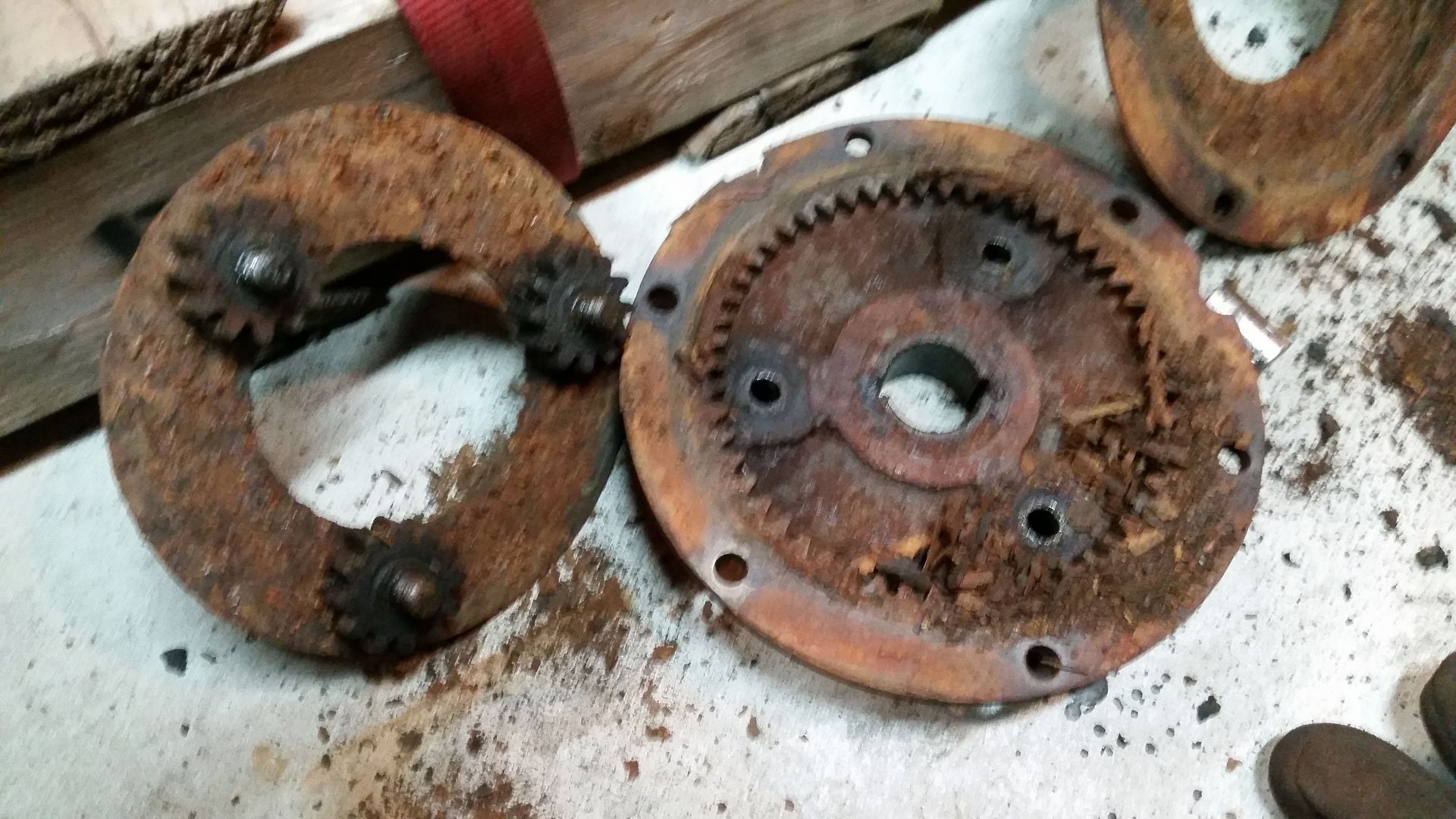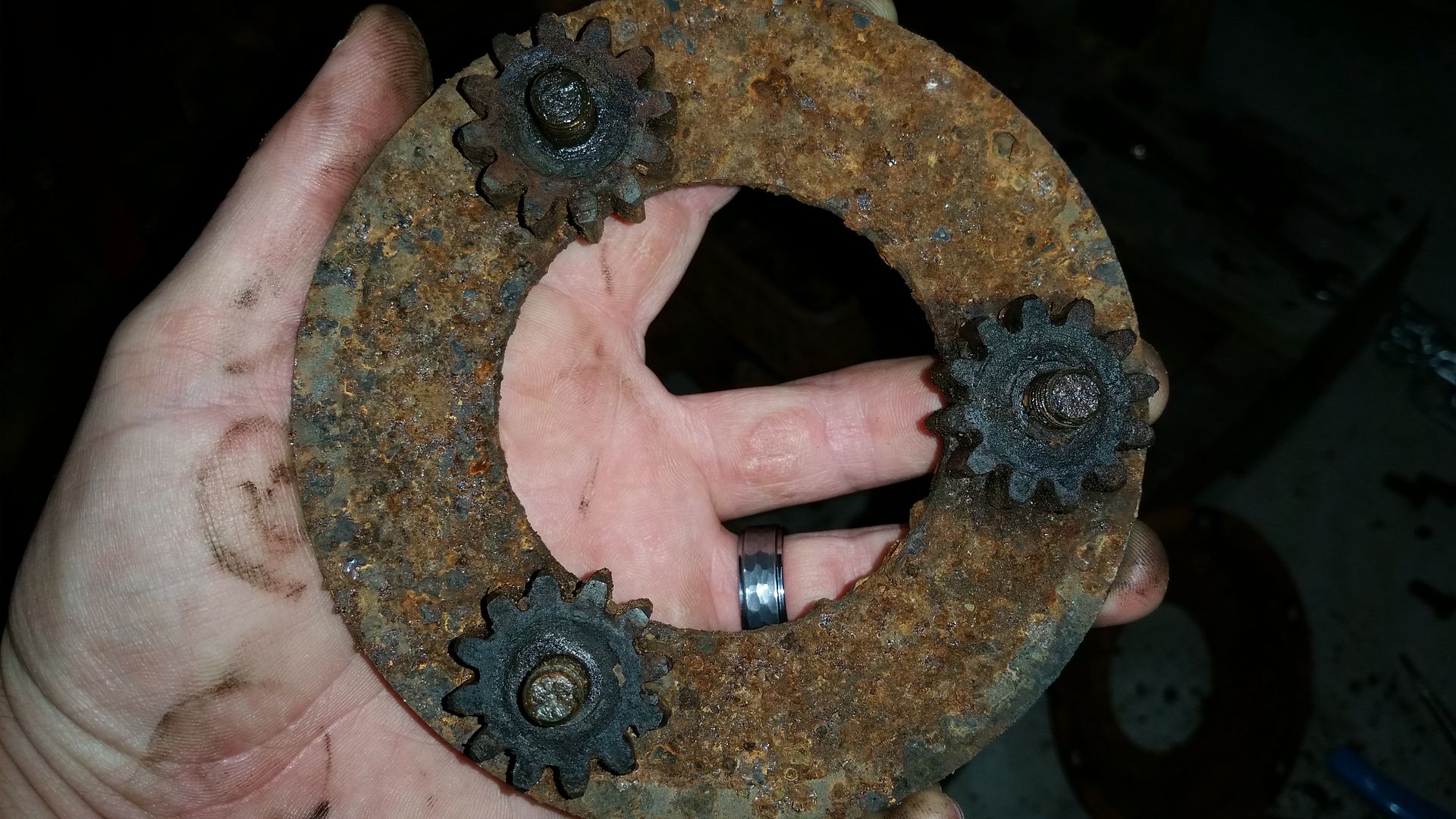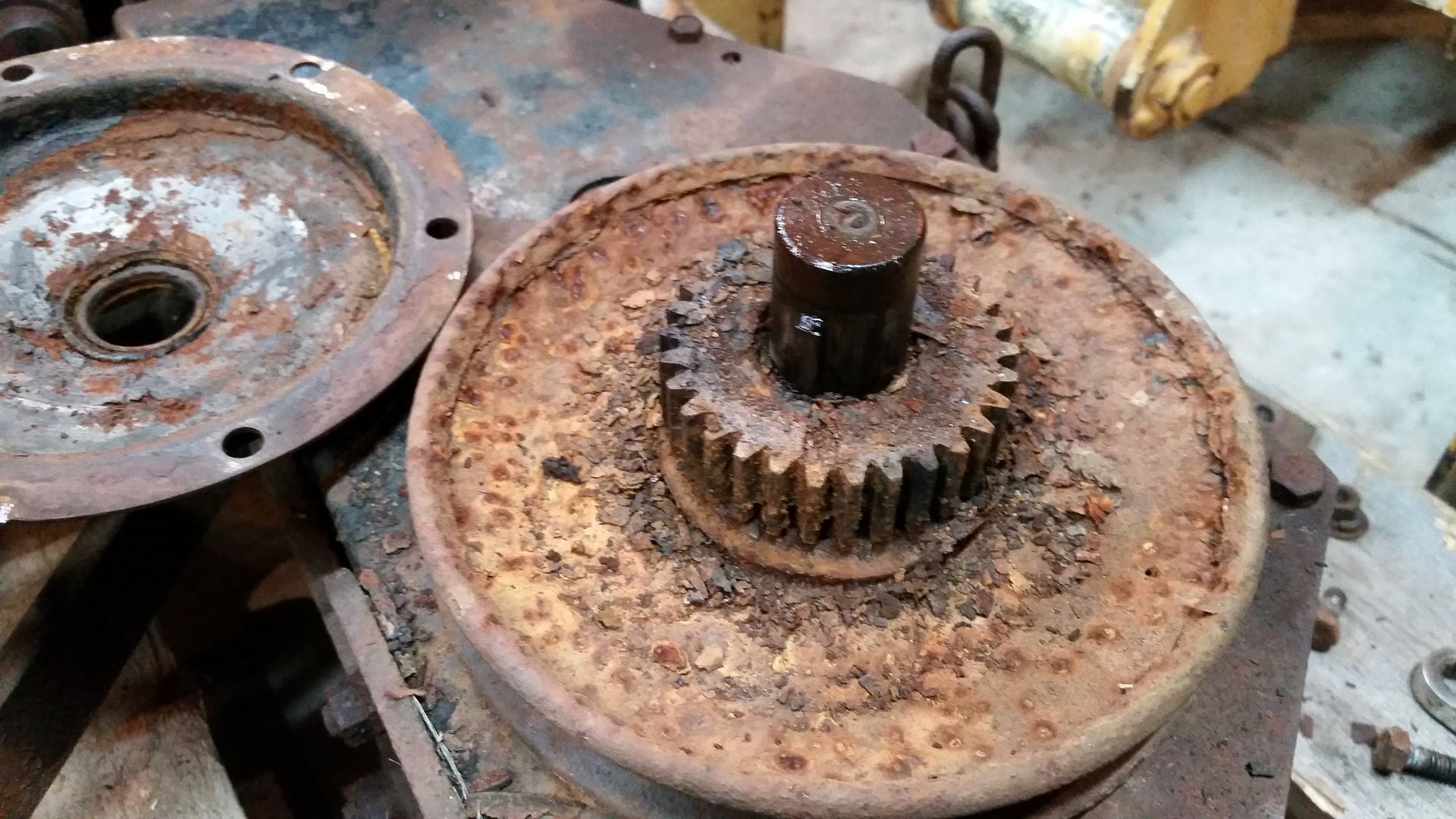 The planetary itself was my main concern...I was able to free up and lube the pivot pulley and pitman. The bar moves freely now. The planetary was all but welded together and took a few days and lots of lube to open up. The gearset appeared destined for the electrolysis tank, but I was able to coax them free...this was a 3 beer task...not too bad!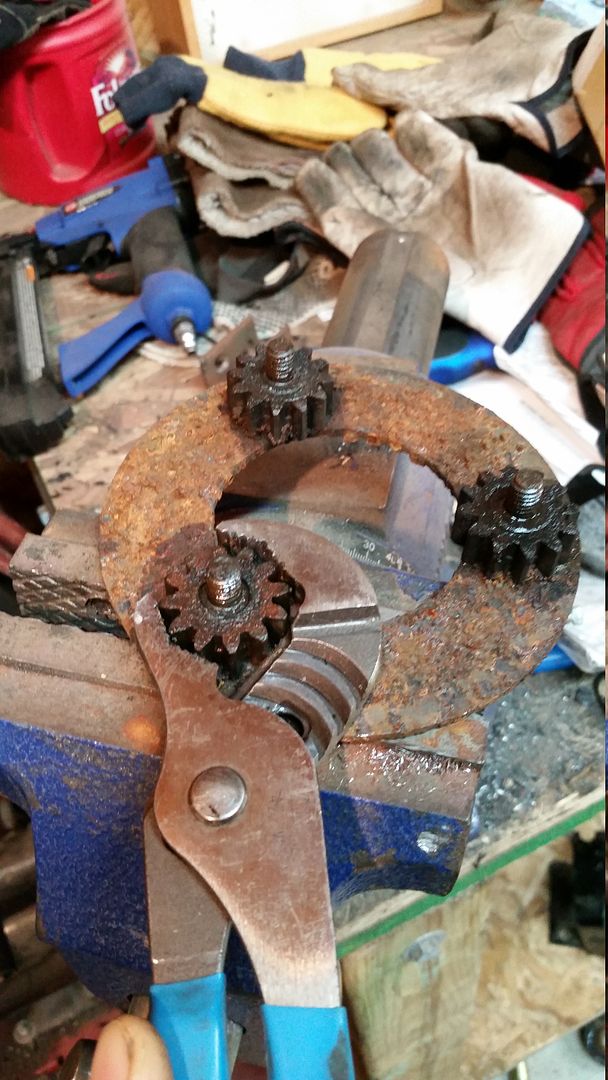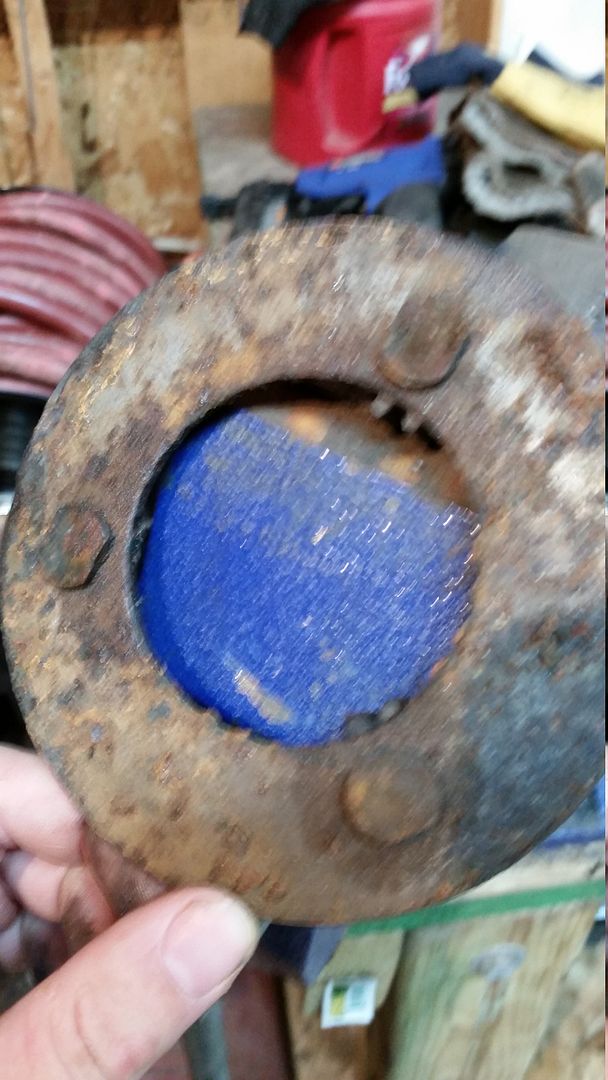 Even the bearings freed up and look good!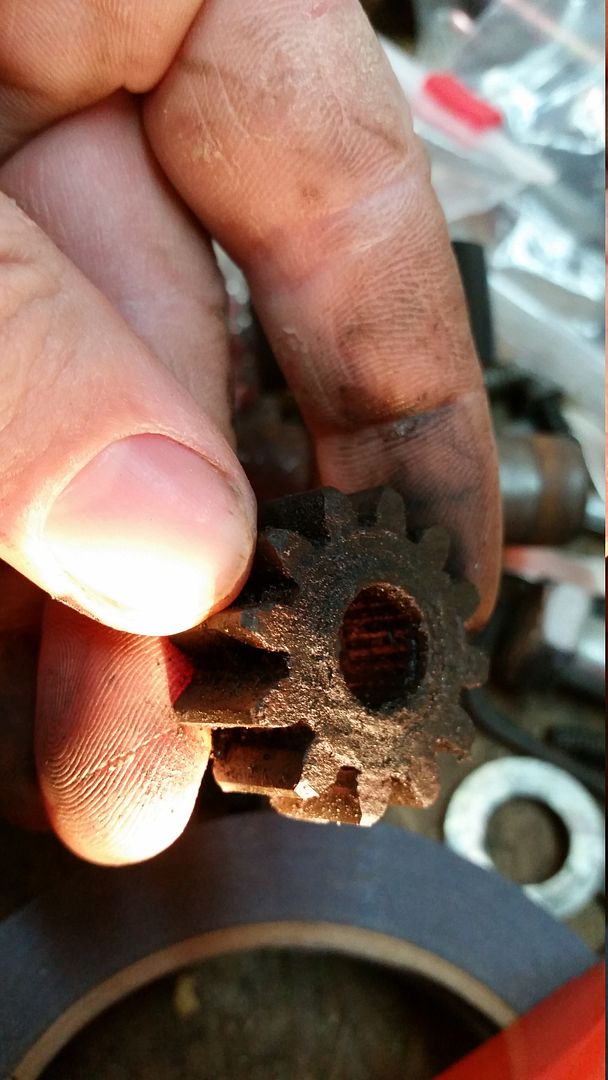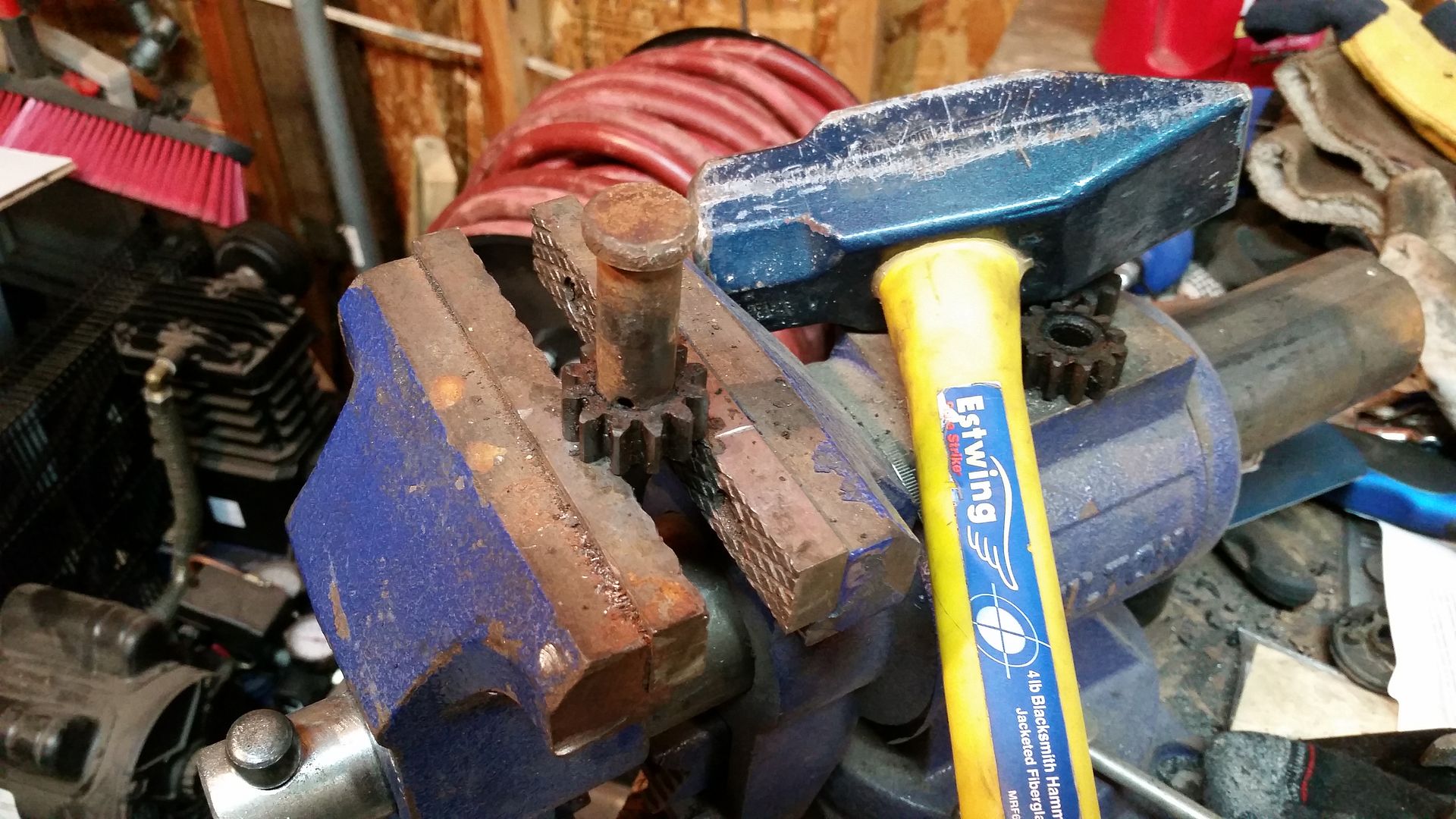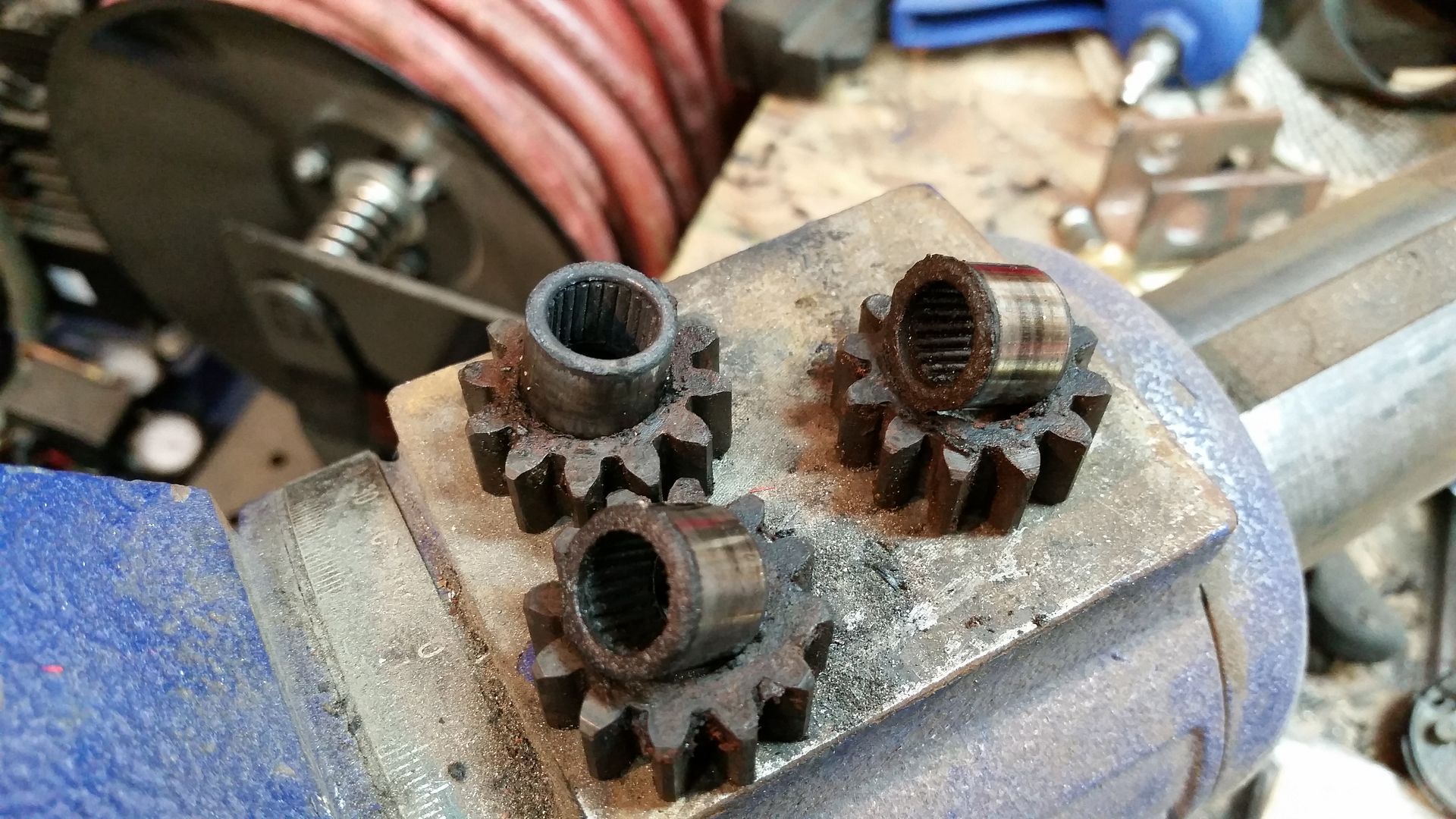 I got the drive pulley off without damage, and the keys are in good shape. I cannot yet however, free the lower, inside pulley...the one that needs replacing. I will have to work on that, as it needs to come off so the shaft can be removed through the top of the unit. The lower side is enclosed by the belt cover/shroud.








I hope to pick this up again in a few days, clean all the removed components and prime them. It wasn't my intention to restore this, but quite a bit will get refreshed to preserve it. I plan to put some hours on it next year under the 917H. That tractor needs something to do! =]