I had the 7790 out Sunday evening to play work a bit, after installing some new front shoes, and so I snapped a couple pictures to share. In hindsight, I should have taken a before shot of my enormous pile of brush to be shredded. I had gotten the chainsaw out, and cleared a spot in the woodlot for a swingset for the boys, and had lots of stuff to chip, in the 1-3" size range. I had a few that were a bit large to fit, but managed to get them wiggled through the chute to the big old knife bearing flywheel inside that chipper. Once they make it that far, they're gone.
This diesel just loves running the Mac Chipper...you cannot bog her down. I ran through a 7x16' trailer load of limbs and saplings in about 20 minutes, and it turns stuff nearly into dust. The only drawback to the mac chipper is that you do need to move the tractor forward occasionally to move beyond your growing pile of wood chips, since it sits so near to the ground, with maybe only 14" or so of ground clearance.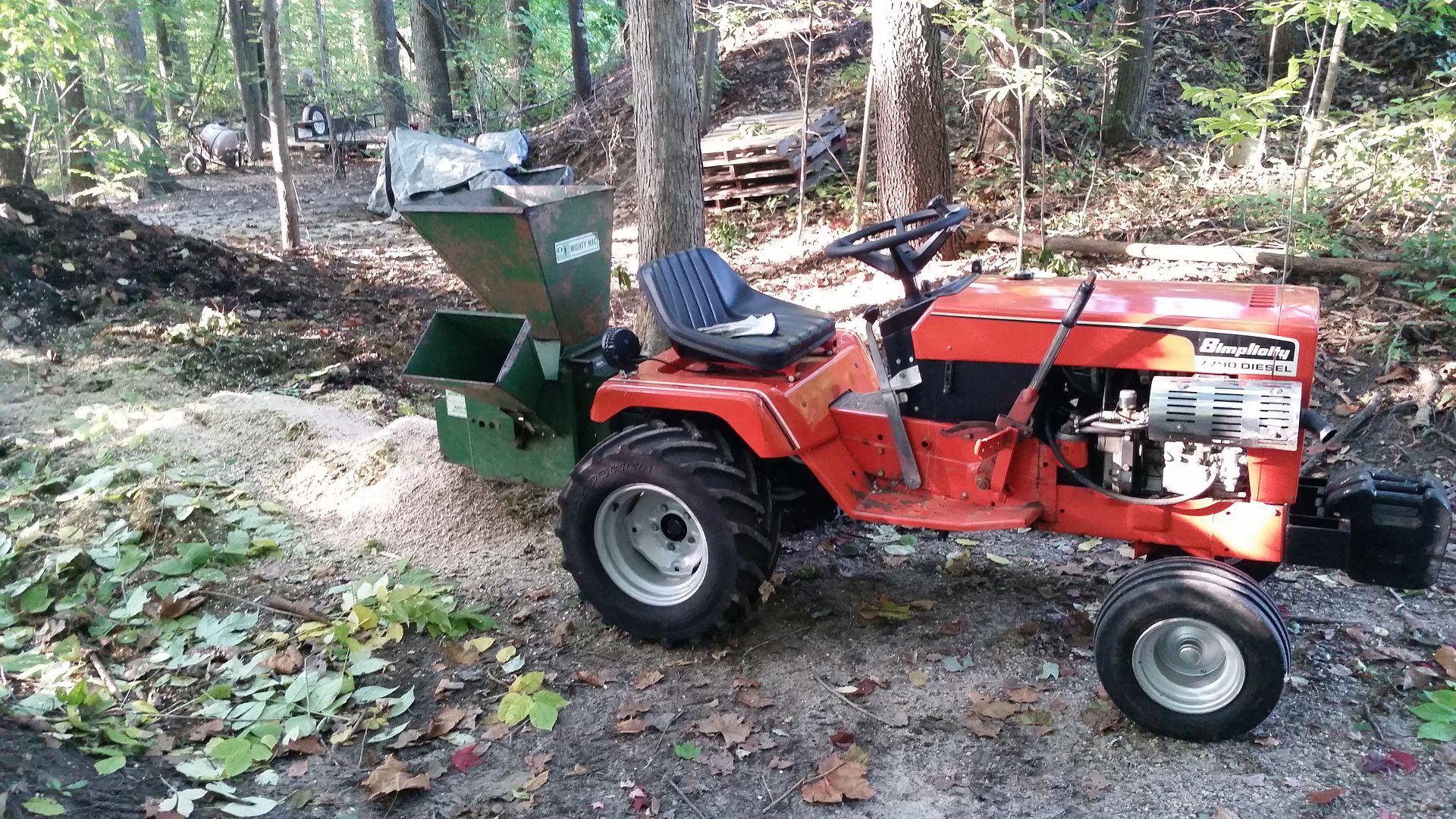 The new shoes are a pair of Vredestein V61's. I had always heard great things, and about 6 months ago I had a fella offer me an unused set just to get them out of his way. One of my carlisle turfs had a slow leak as it was, so I ousted them for the V61's. So far, I'm very happy with them, and look forward to finding some traction-challenging tasks to put them to use. They have a kinda-neat look to them as well. I mounted them up with the HF mini tire changer, and they went on real easy (though not quite as easy as the Carlisles).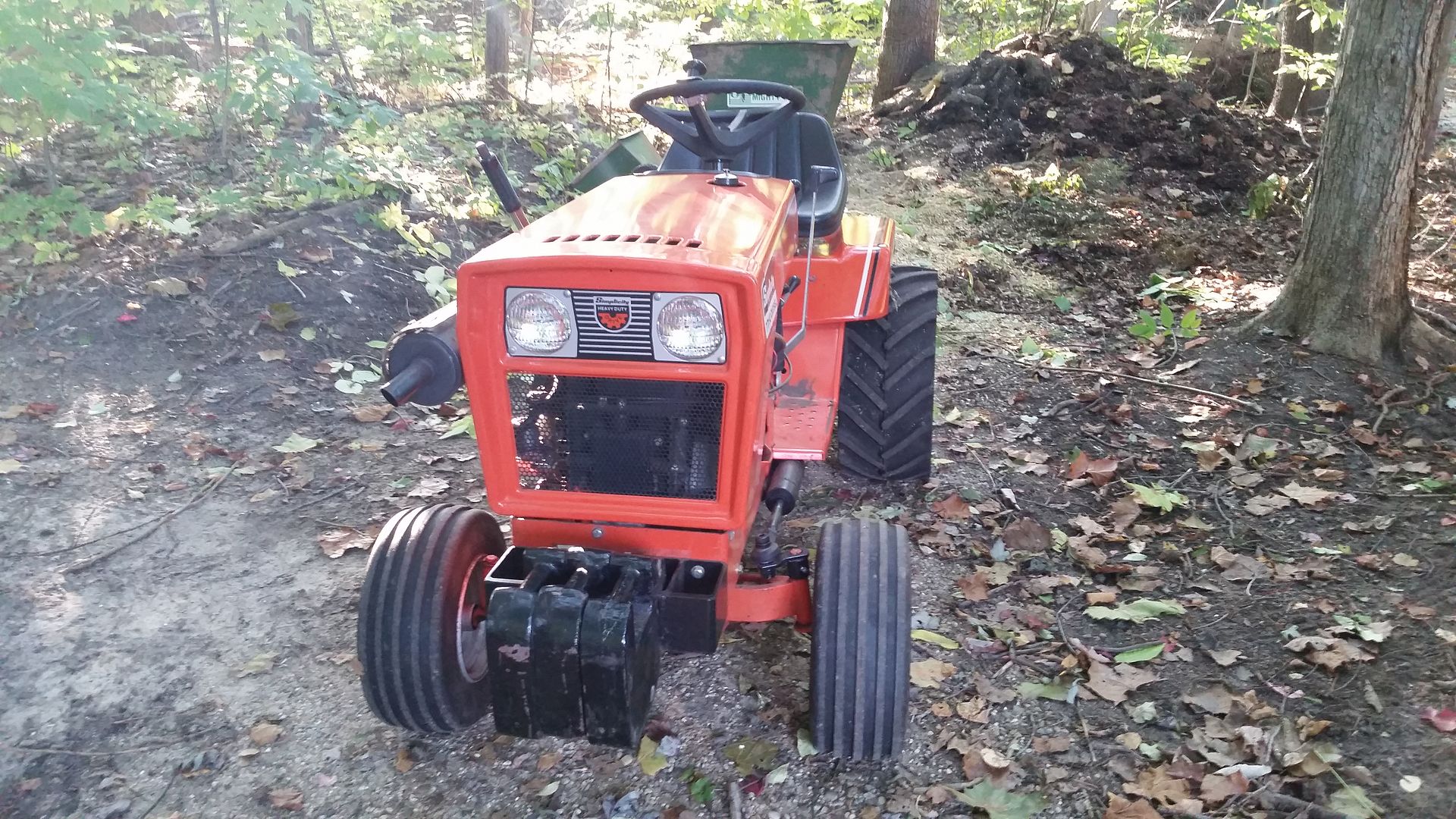 I have plenty more chipping to do, and soon, before the leaves bury all my downed limbs. I'll try for a nice video clip.