I got my first snowmobile after a friend showed up one week end with his in 1971. It was a Mercury Rocket with a Canadian Curtis Wright 25 HP 340 engine. I still own it today, has been a good sled to learn on and use for things sleds I bought later didn't do so well. Early in the 1972 season I got a New Artic Cat Puma a 440 cc sled. thing about killed me several times and I just hated the cleated track and the dealer support in the area.
1974 I bought a Mercury again a Snow Twister with the 400D Kohler engine. I won a lot of races with it< I liked the cross country ones best and drag racing second even on grass. I still own that one too. In 1979 I bought a Polaris 340 TX like my brothers 78 TX. Rode it for 2 seasons but ran into a guy who had a 1980 Indy the first year. I just had to have one so I ordered a 1981 model they were 340 cc sleds then. Loved it and rode the snot out of it I still own it and it has 13,000 plus miles on it. Loved the liquid cooling. Bought a 1999 Polaris super sport. A good sled but I missed the liquid cooling that kept the running board clear and my feet warm. I sold it and decided I wanted a sled more for my older age. I had bought Kare a 2000 Polaris 500 classic with electric start, reverse and mirrors. I found a end of the year 2001 Polaris 500 classic for a good price and is what I ride now. Of course we don't ride like we used to due to the cost of fuel.
These pictures was from my brother, and my March 1978 vacation to the UP to ride. We took our little cousin Norm along with a 300 ski doo olmopyic. He sure worked at keeping up to our High performance sleds with slide rail supentction to his bogie wheel units.
Taking a break near Trout lake. No groomed trails there back then.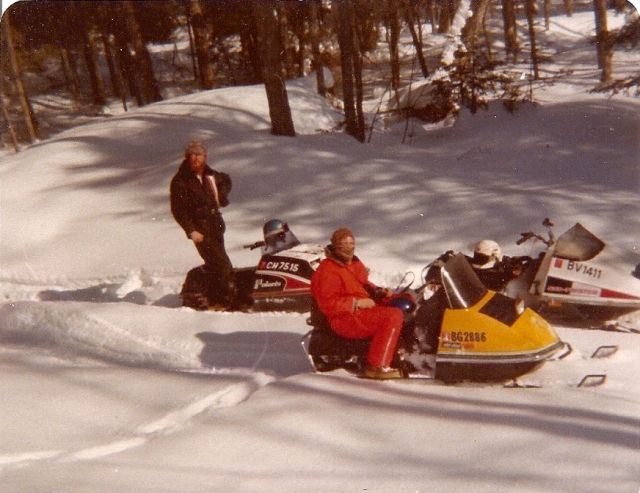 Lunch on the trail to Nubinway. We heated stuff on the exhaust pipes and on the engine heads as we rode.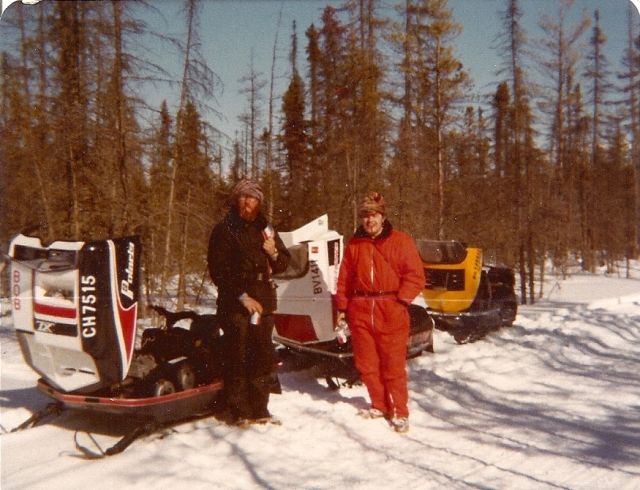 Dying on the trail to Pine Stump Junction from to many cool ones the night before. A not so usual day or night before for that matter.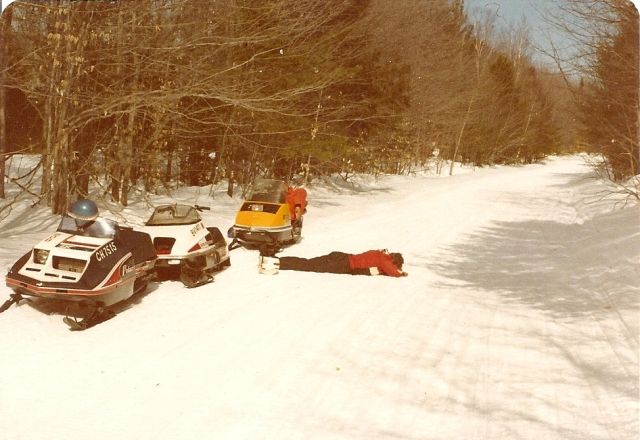 Al
Edited by alleyyooper, August 13, 2014 - 07:04 AM.