Thought I would share a bit about the forklift attachment I got my hands on. This was NOS from a retired dealer up in MN. From what I'm told, he closed up shop in '73, having never been a GT dealer, but had purchased the forklift to adapt to the rear of an Allis B or C AG tractor. I guess he never did. =]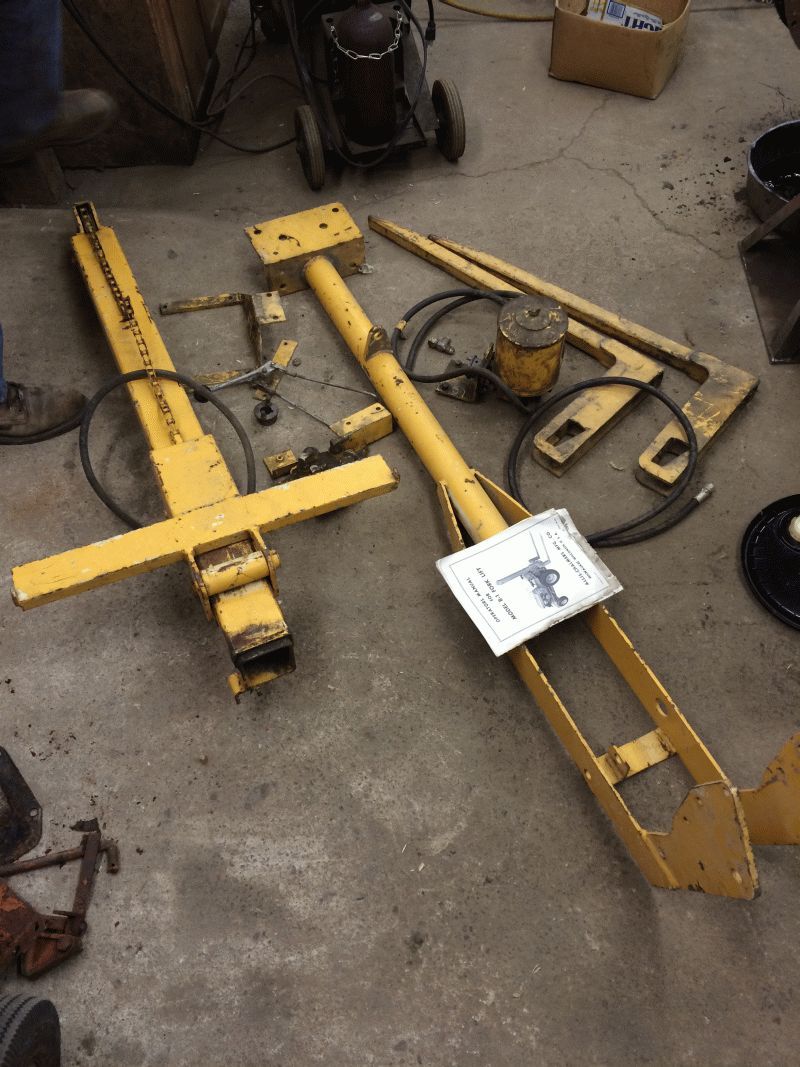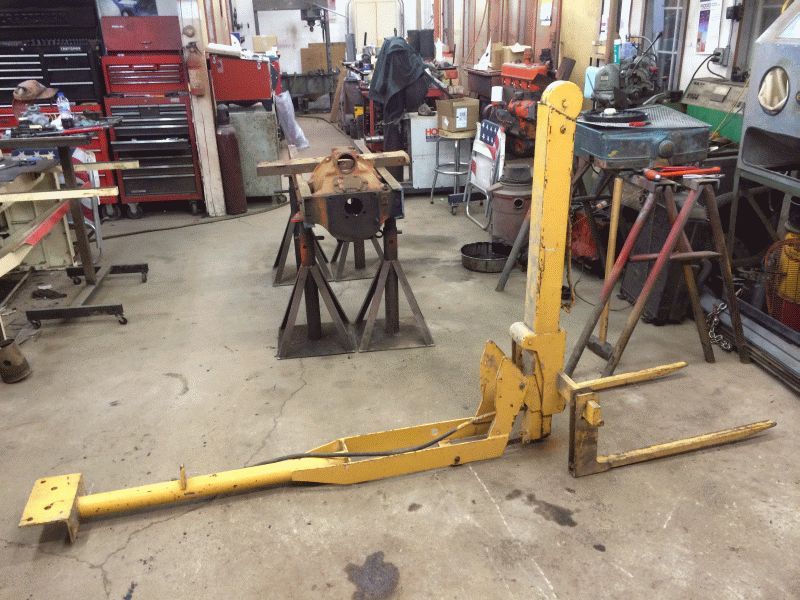 There were two varieties of the AC forklift attachment, both being extremely rare and built by Henry Manufacturing (as were the 7 loaders for Simplicity/Allis). The first forklift was named after the only AC GT of the time, the B-1. The second was also named after the GT it was designed to be paired with, the B-10. Mine is the earlier of the two, and is suited perfectly for my B-1, IMHO. There was also an adapter kit offered to convert a B-1 forkift to a B-10 forklift. The difference was in the pump mounting.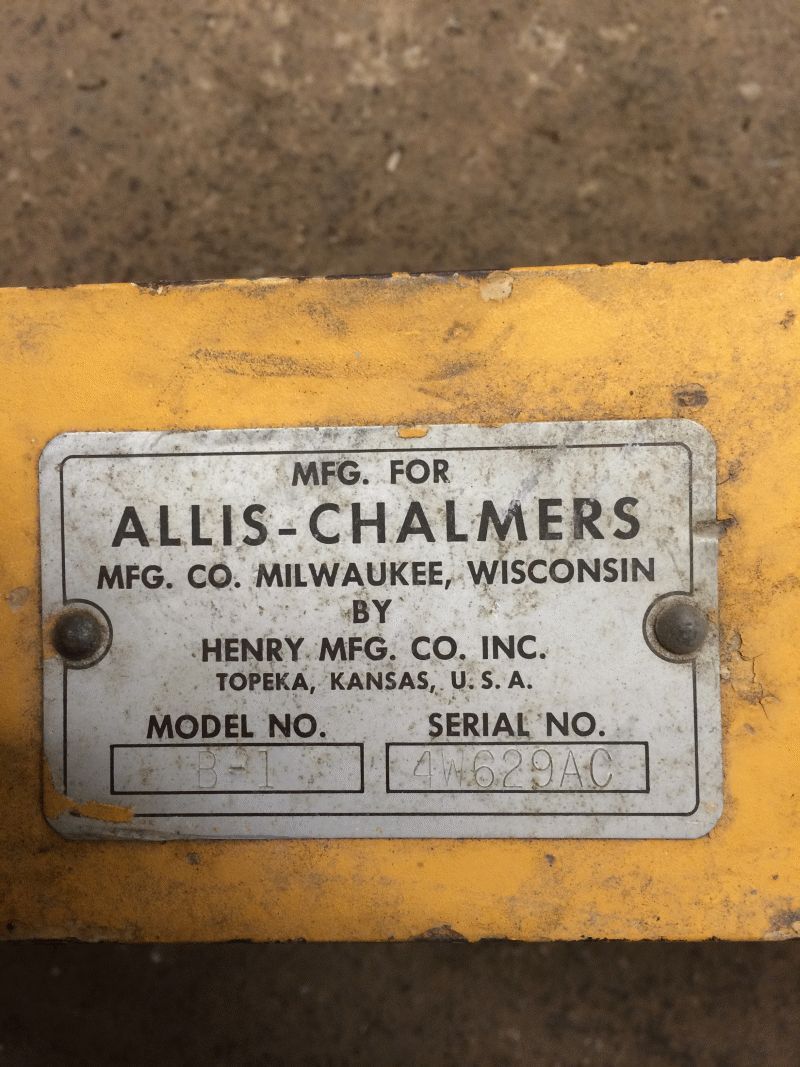 I worked out a pickup from the AC AG parts dealer who purchased this from the original owner. He delivered it to the Lathrop MO GOTO, where a buddy grabbed it up and dropped it off to Fastenal for me back near his home in Beatrice, NE.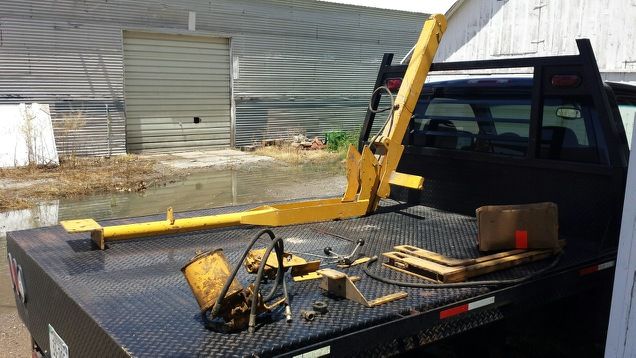 Fastenal finally got it to me the day before the Fourth of July...would have been a looooong weekend otherwise.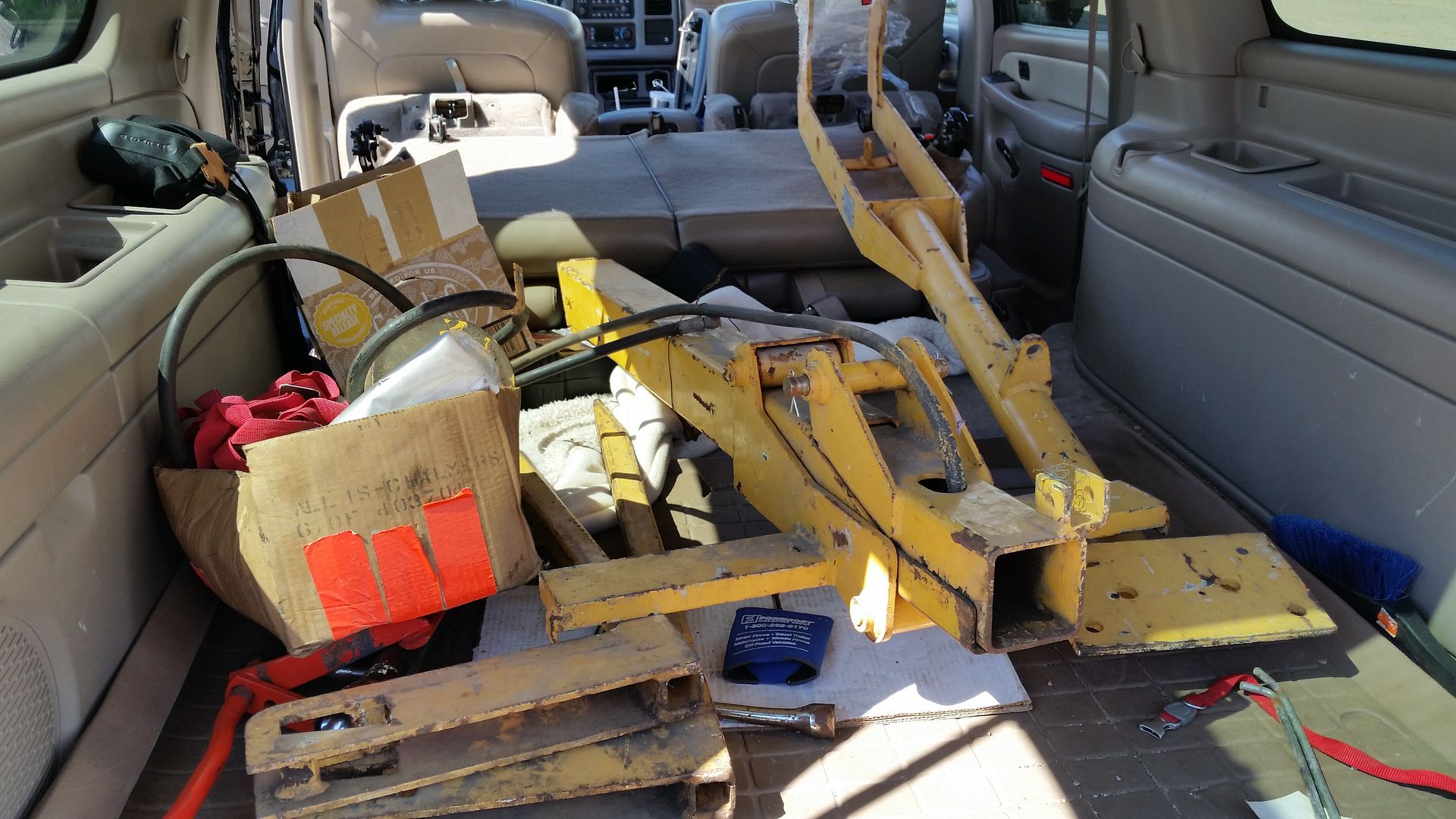 First step in any new attachment or tractor purchase...celebrate.

The forklift takes a dedicated tractor...I will get some more pictures up of what is involved. My B-1 is being a real pain right now, running poorly and intermittently, as though it knows how badly I want to run it WOT for hours on end, shuffling items in the shop.
Edited by Talntedmrgreen, July 14, 2014 - 03:50 PM.