Back to tinkering on the Viking tractor to see if I can get it running.
It was only getting a weak spark once in a while so I bought a point file and cleaned the points today.
Both the cap and rotor look good inside and the distributor is nice and clean.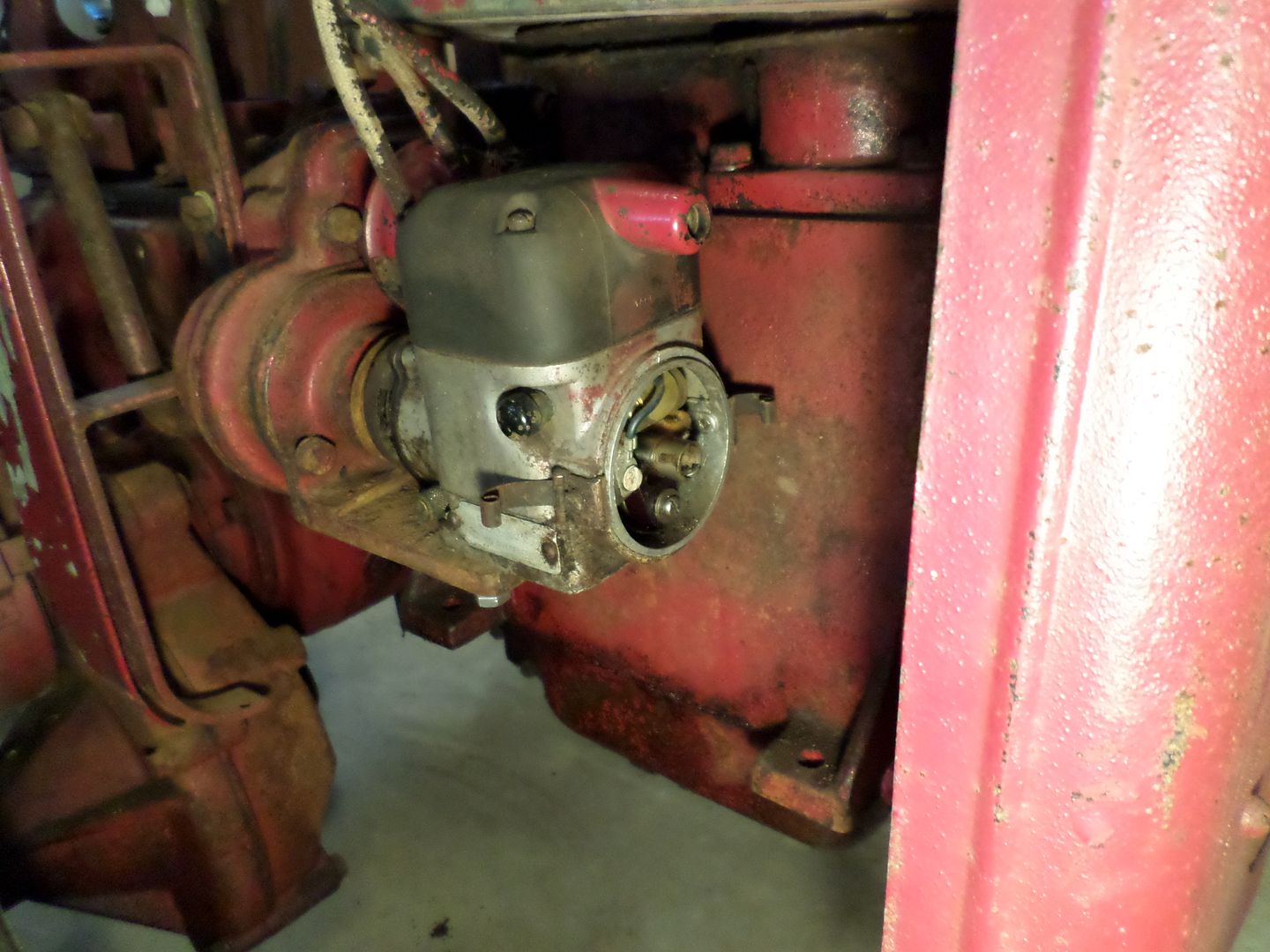 After filing the points I put the cap and wires back on and it now has a good spark that will jump a good 1/8 inch gap.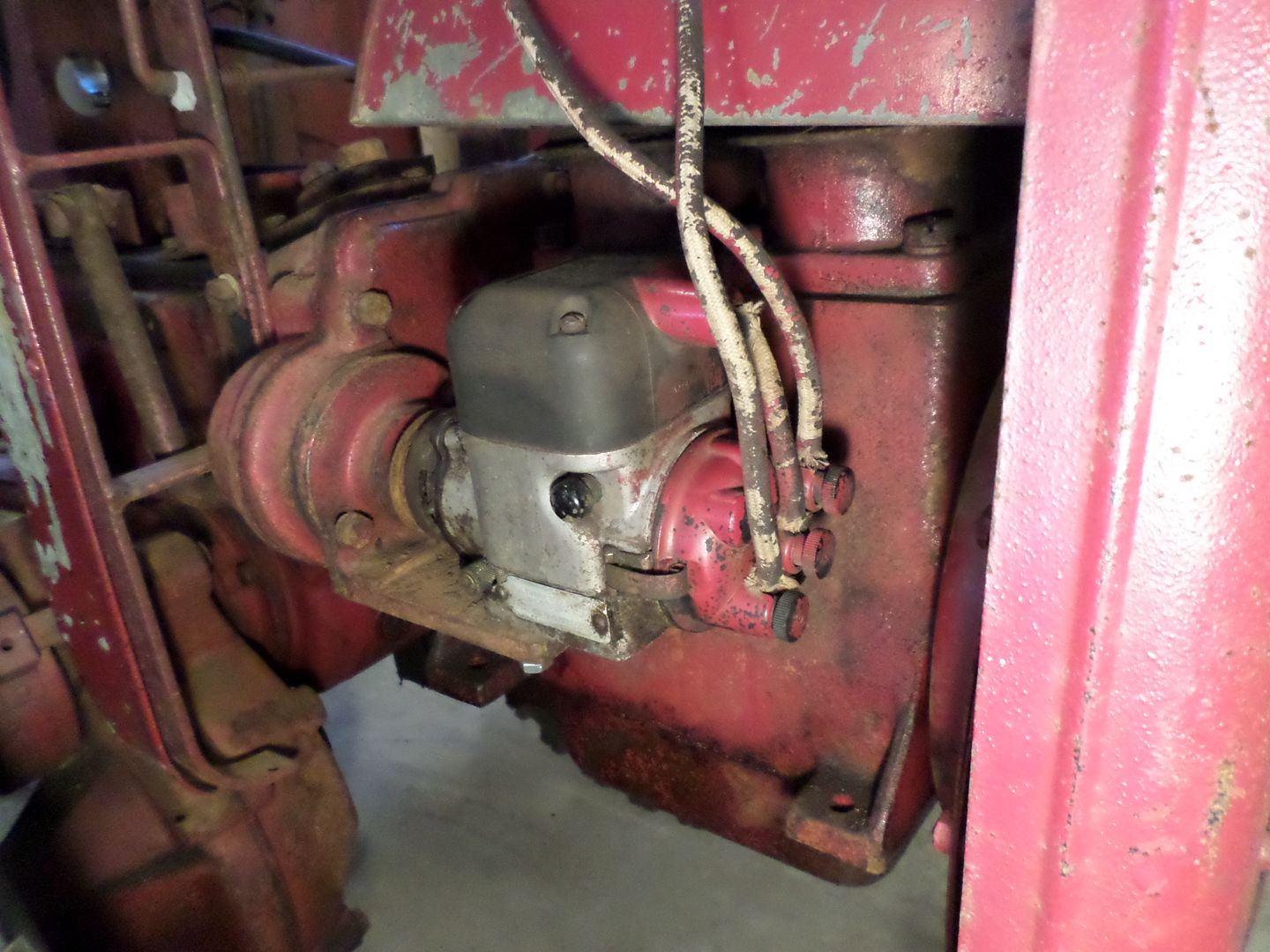 After turning the engine over a couple of times it started to fire but didn't take off and run.
The gas is running out of the front of the carburetor so I'm thinking that old cork float isn't doing it's job.

I have a small brass float from a motorcycle carburetor and I'm going to see if I can replace the cork float with the brass float.