Decided Allis a 1961 D17 gas needed new plugs, points and condenser. Got 3 of the plugs out with out a whole lot of effort. 4th one came out just fine but left the threaded part in the head. Tried those spiral type bolt extractors and it just would not grip the thread part to come out. Got a pluming pipe extractor and tapped it in place Put the wrench on it and it snapped off. Now it is stuck in there so I know the head is going to have to be removed to get that out. Still wondering how to remove the plugs threads. I spray it with a penetrating oil about once a week hoping it will free up by the time I have time to fix it.
It was also a free tractor. The only loader tractor I have.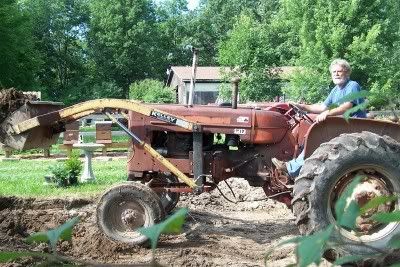 I also can get it stuck in very little mud. Rescued by the Pacer.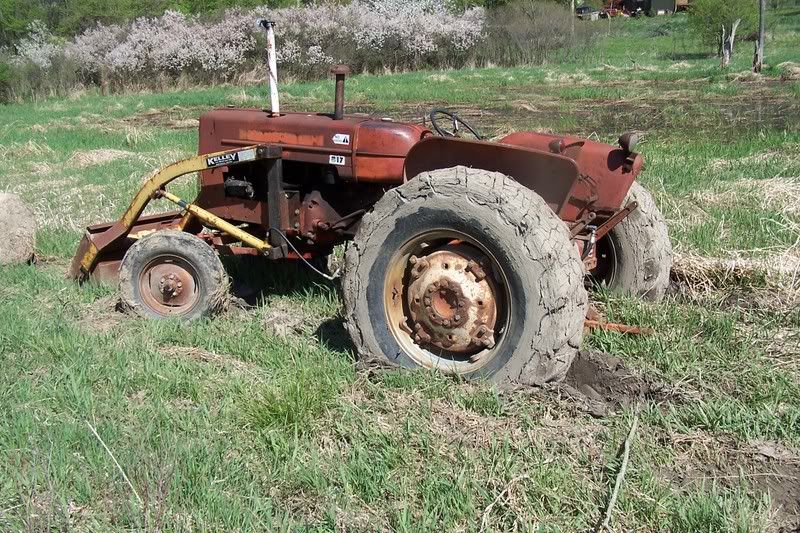 Al
Edited by alleyyooper, July 12, 2014 - 07:46 AM.