I was able to make a short run to retrieve a very nice tractor yesterday, and was thrilled with the time spend with the sellers...great folks, in a beautiful home sitting on a 40 acre hilltop.
I always love watching one follow me home!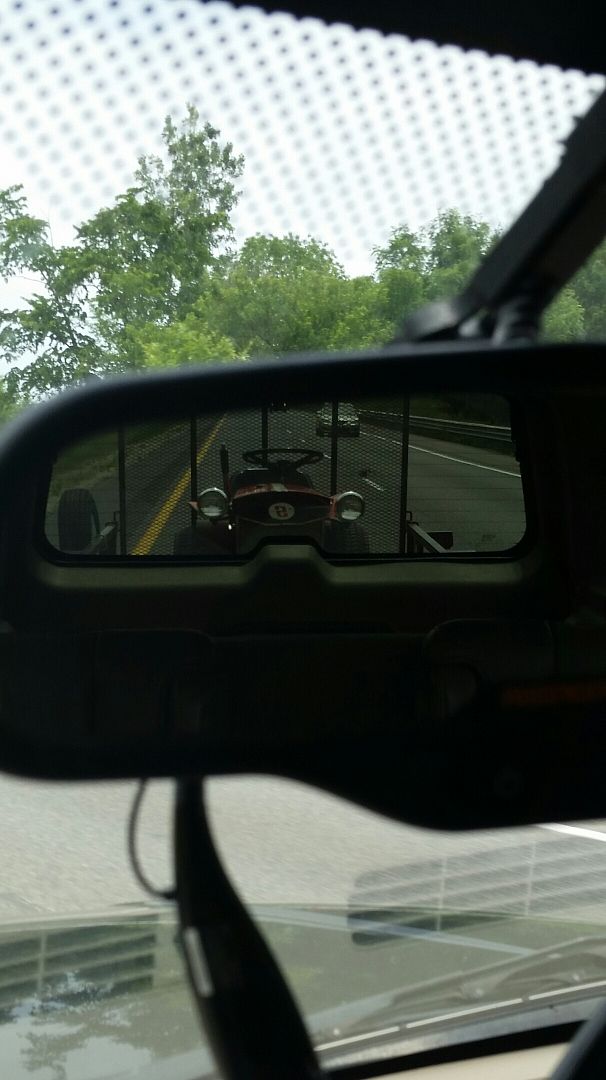 The good part...the story! An elderly gentleman and his wife approached me a week ago, at a local show. I had another very nice original 1964 Landlord there on display. They told me all about how they had an identical old tractor, and lived just up the road. They were not versed in the brand, or GT's in general, and I had my doubts about what their Simplicity was, or looked like. Peter, the owner, said he bought it new, and last used it in the early '90's, when they moved into their current house. He claimed to have stored it in the basement, where it still was. He said he listed it for $900 last year, and never had a response.
I politely let Peter know that I didn't generally collect more than one of each model (my current '64 was so nice, I thought I would never fine one in better shape). I also chatted with he and his wife a while, showing them the options and accessories that would add or detract from the value of his tractor. He was very understanding that his price was frankly, out of this world for the average Landlord, and that it would need to be exceptional to get remotely close that that kind of price. He insisted that it was.
I provided him information he could look up online, gave him my info in case he wanted help finding it a new home, and even introduced him to another Simplicity collector at the show in hopes they may cut a deal. We parted as newfound friends, and I kinda expected to see that Landlord pop back up on craigslist the following week. Instead, I received an email the following day, indicating he and his wife very much wanted their tractor to join my collection. It took a few days before they were able to email a picture, and when they did, I knew I would be adopting vs fostering this machine
Here are those 'basement' pictures he sent.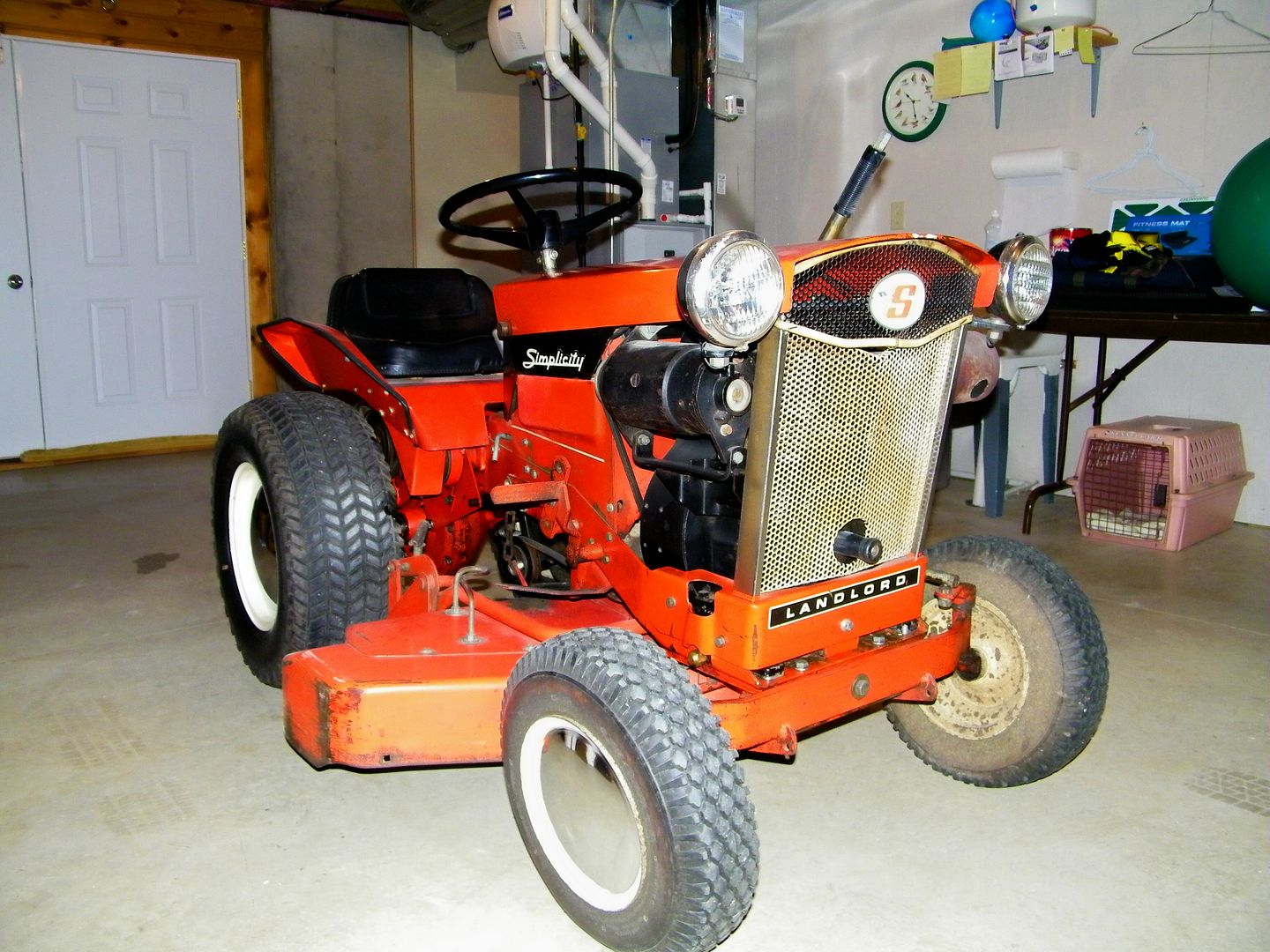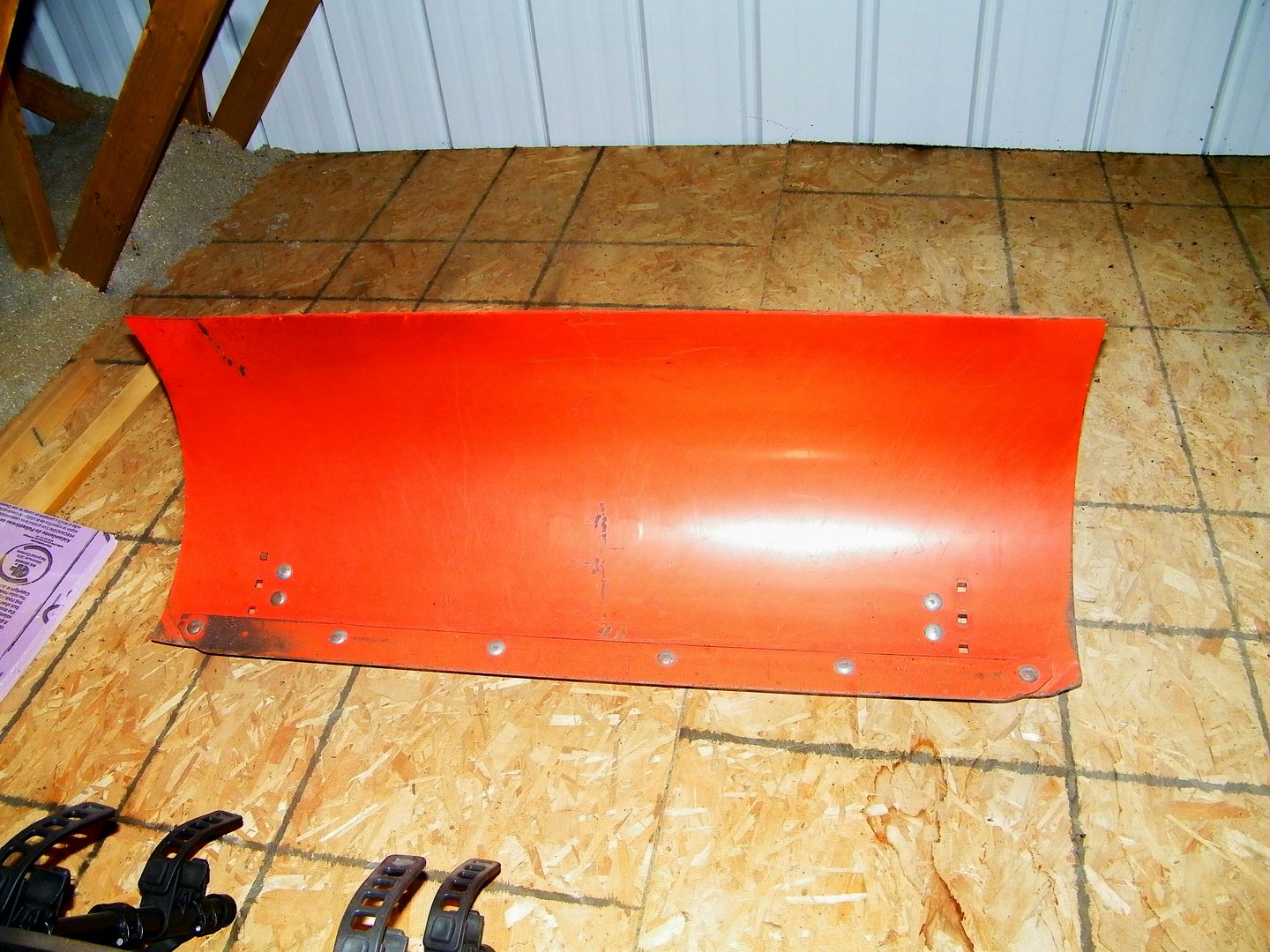 And, so, I brought home this 1964 Simplicity Landlord yesterday. It's quite possibly the cleanest original finish I have ever seen with my own eyes, on one of these tractors. I have a prestine factory seat and steeringwheel to get this old girl setup the way I like them. I'll be shopping for a rear lift bracket with a nice OEM finish, as the few extras I have here are too rusty/crusty for this machine to wear.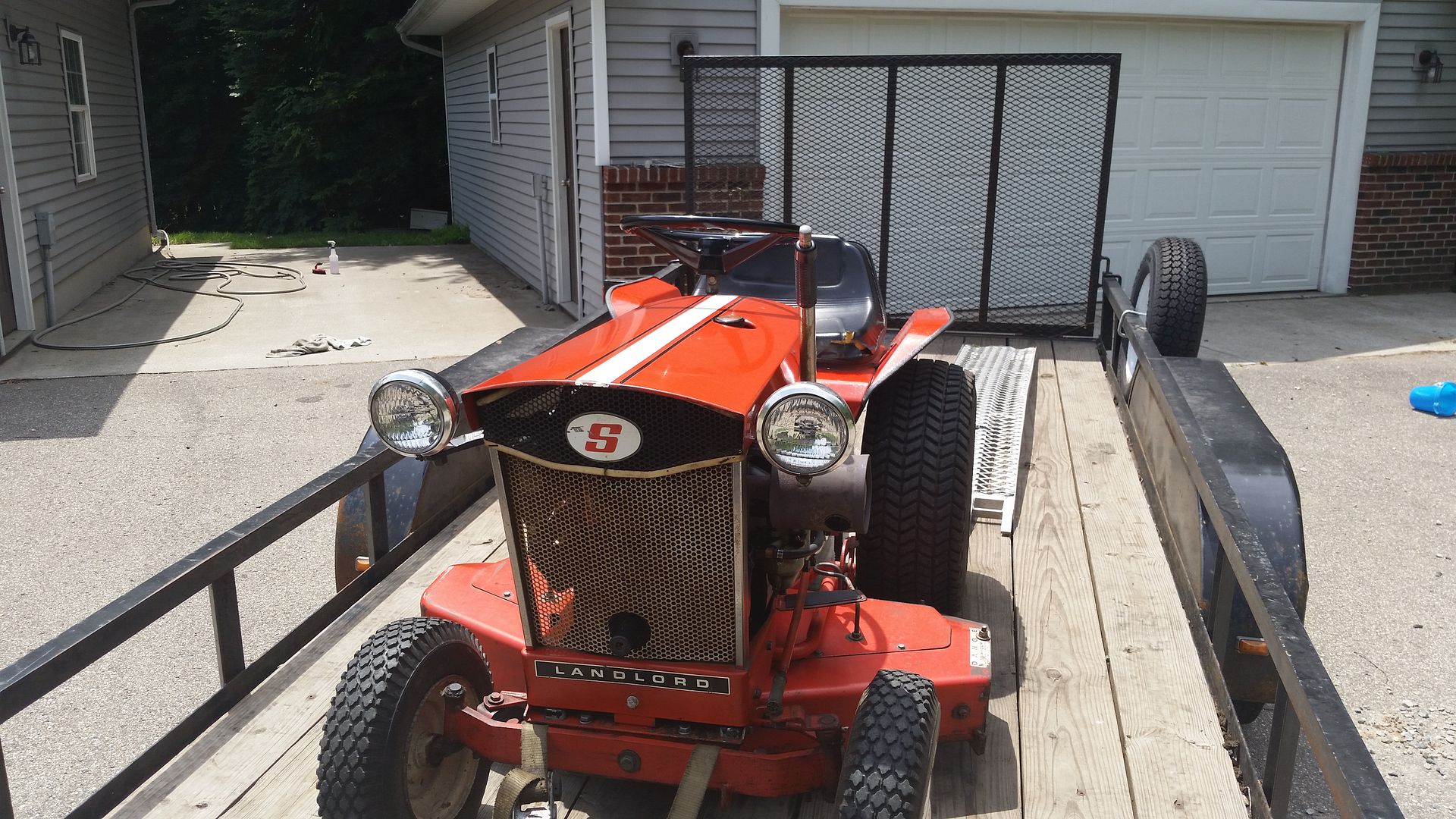 He threw in a new, unopened carb, new battery, paperwork and a small bag with receipt dated '88, containing two NOS headlight mounts for B-1/700 tractors. He gave me a call this morning as well, saying he found more 'parts' and paperwork. I may take my wife for a drive to visit and see what else he has
I mowed grass with it last nite, but with rain coming in fast, didn't have time for any glamour shots of it striping the lawn. I mean to take some and send them to Peter and his wife, reassuing them that their tractor has found a good home. I'll have to sell my other '64 to recoup funds, and told them anything beyond my purchase price of their old tractor, would be coming back, their way!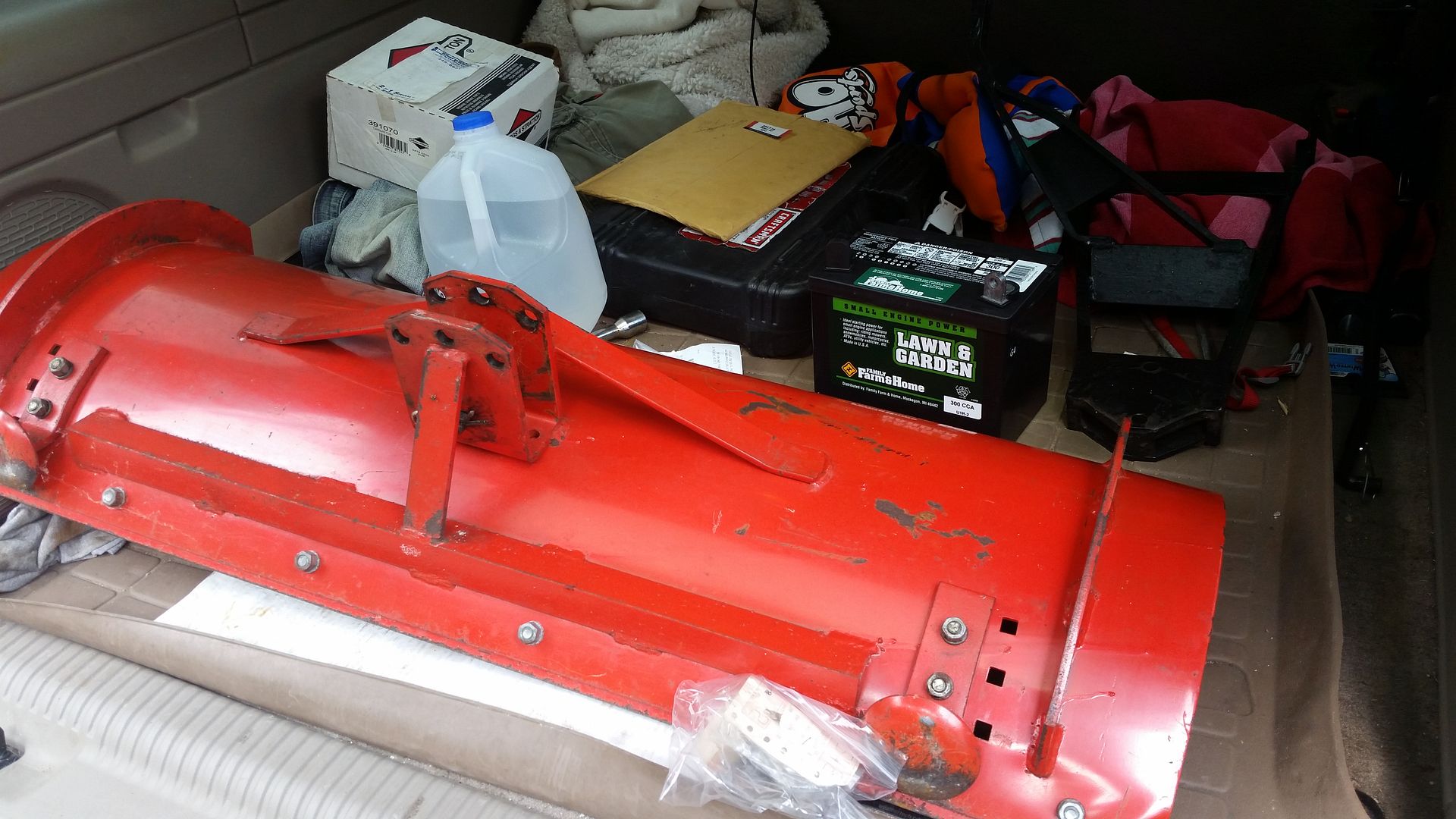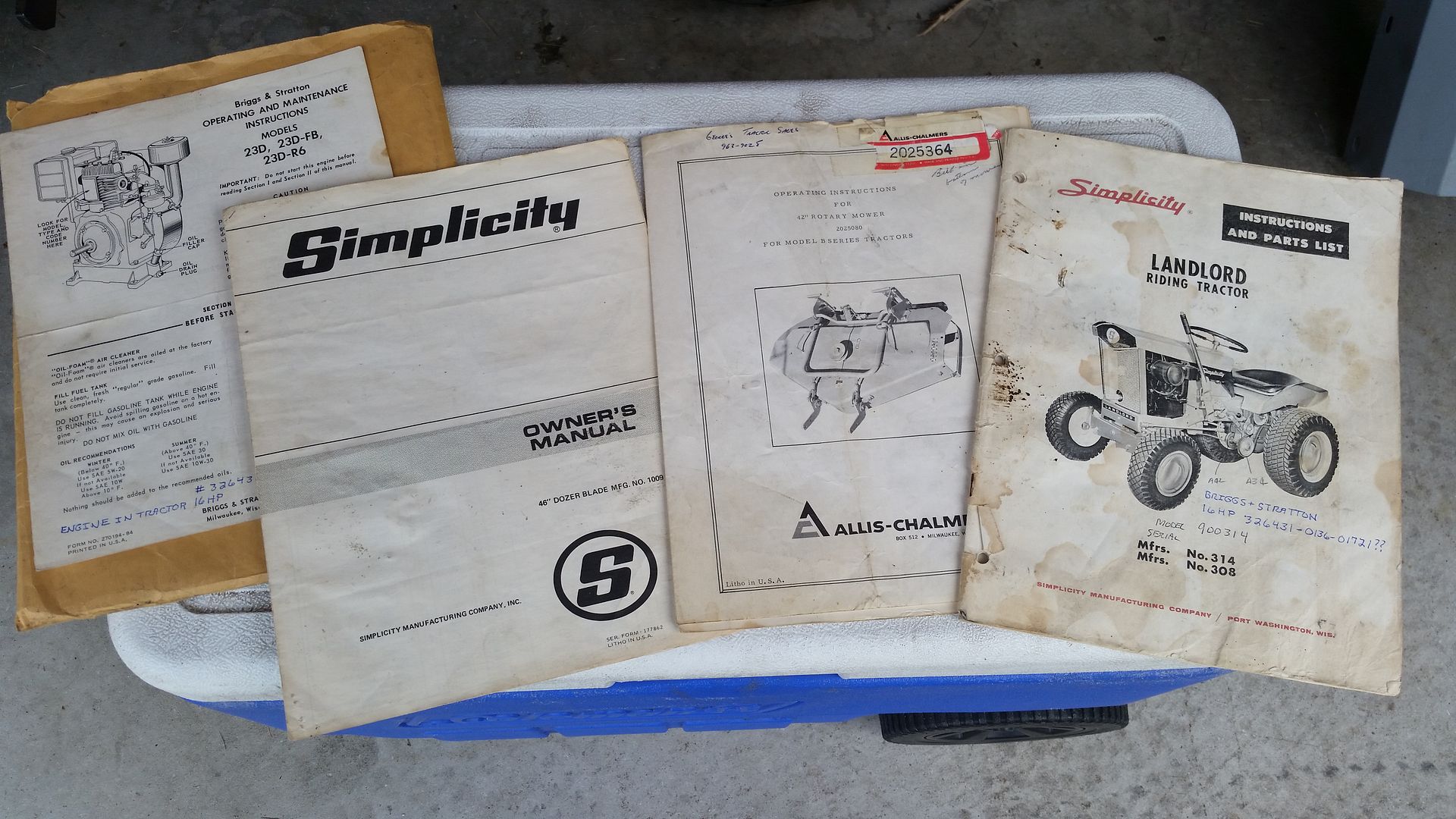 Interesting homemade hitch design. Works real well, and is easily removeable.