I first used this product in 1991 0n a fuel tank on a 1938 Massey Harris 101. It had a few small pin holes that leaked when you put the tank more than half full. I bought this from Gremplers best I can remember. Next use was on a rusty tank on a old rotoer tiller I picked up about 1993. I finally finished off the can on a Ford 5000 gas tractors fuel tank that had a seam leak.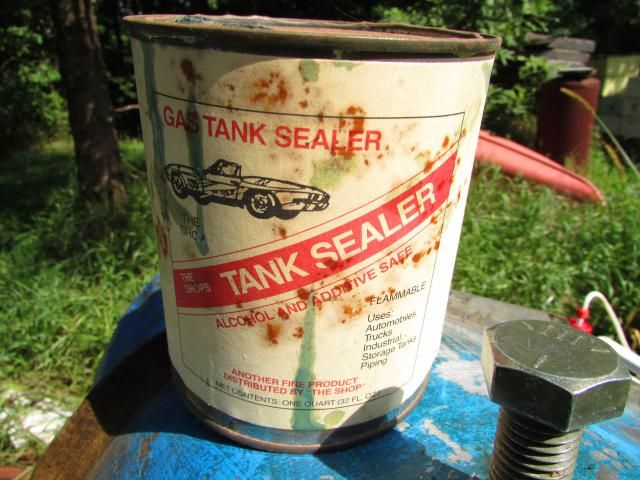 Followed the directions on the can except I did add some marbles in the tanks during the cleaning step to help break up any scaly rust or varnish that may have been in the tank. I used a gallon of lacquer thinner on the 101 and 5000 tank as a cleaner.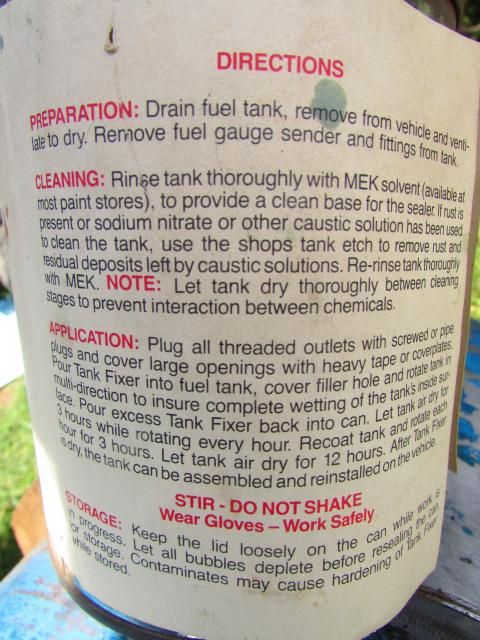 I only got some pictures of the Fords tank.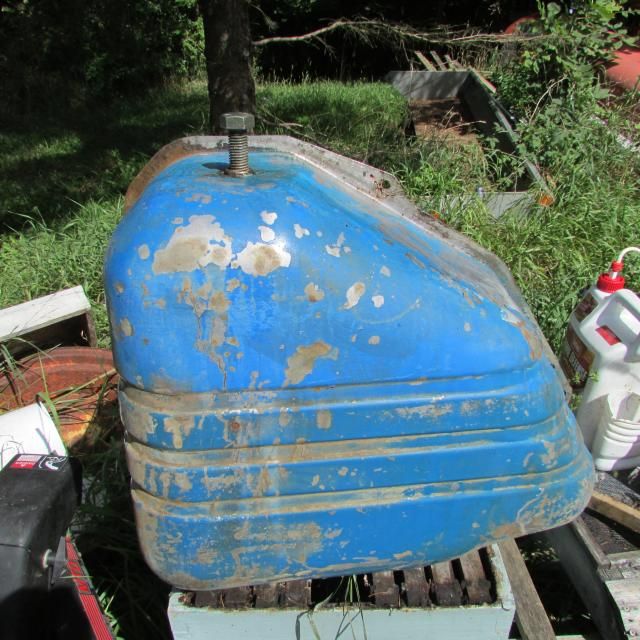 There are other companies that make tank sealers but this one has kept the 101 Massey tank sealed tight for over 22 years now and the tiller runs well yet today with no more blocked carb jets due to rust and you know how much a front tine till jumps around.
Then there is the shelf life of the produce, just this one can is all I have bought and finally used the last up in 2013 that is 22 years I have had this stuff stored in a garage.
Al
Edited by alleyyooper, July 03, 2014 - 08:06 AM.