I am not sure when my dad bought the New Holland By Sperry Rand. He got a mower deck, front blade and snow blower with it. It was a good tractor and ran well but it had a couple of trouble areas that drove dad some what crazy. The 12HP kohler engine has a electronic ignition system. Even though every thing was sealed tight in a heat sink it would stop working so the engine would not run. It was a buy a new module to get it going again. The last one kept getting back ordered so dad just bought a new tractor with a mower deck a Ariens S 16. When the new module arrived I bought the tractor from dad but the gear box in the mower deck had broke so I never put much effort in it and parked in it my pole barn. I am sure if I went out put new gas in it a battery it would start.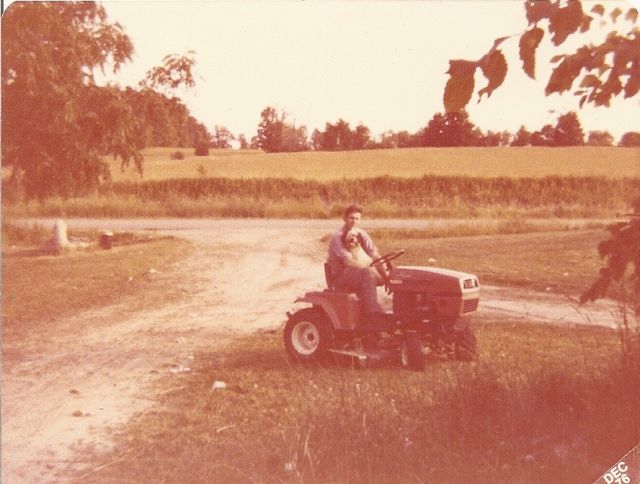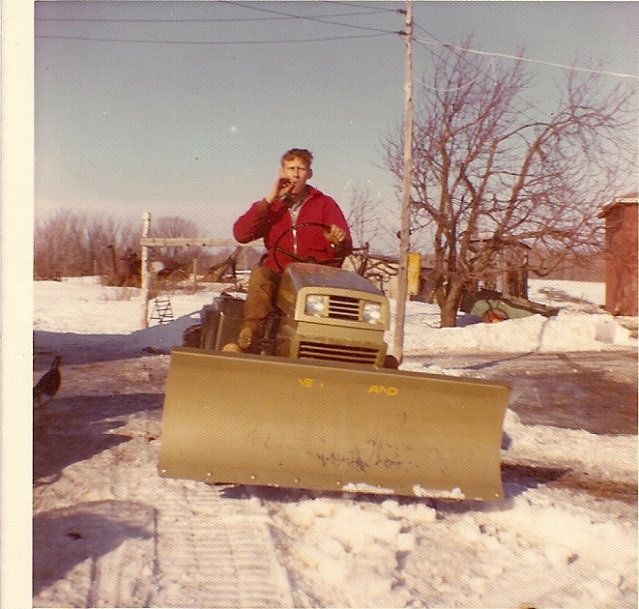 The Ariens was a fine tractor and did a great job mowing and dad really liked the easy on and off beltless mower set up. He found a small cat O cultivator that worked very well on the 3 point hitch for garden use for many years. After dad passed The tractor had been willed to me but I left it on the farm so that Moms lawn could be mowed. Problem there was every body and all there brothers and sisters use it for more than mowing moms lawn. It was trailered to do garden cultivating as siblings places and other mowing till the spindles in the mower went bad. When Mom passed on I brought it home with the mower deck which still needs spindles and the blade. I do not have any Idea what happened to the snow blower.
This is how it looks today. I am hoping to start a restore on it soon.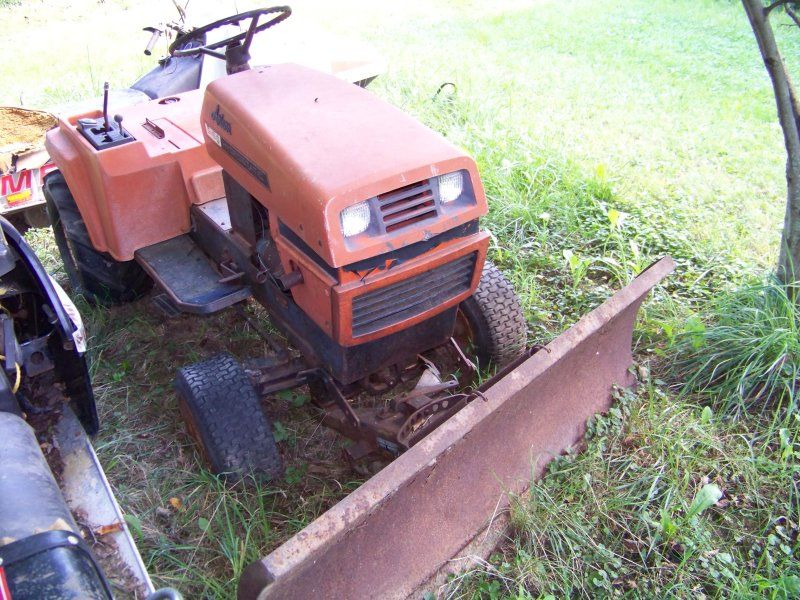 This is the reason dad finally bought a 7 foot Ber Vac Snow blower for his Ford 2000 but worked a bit better on my Ford 5000.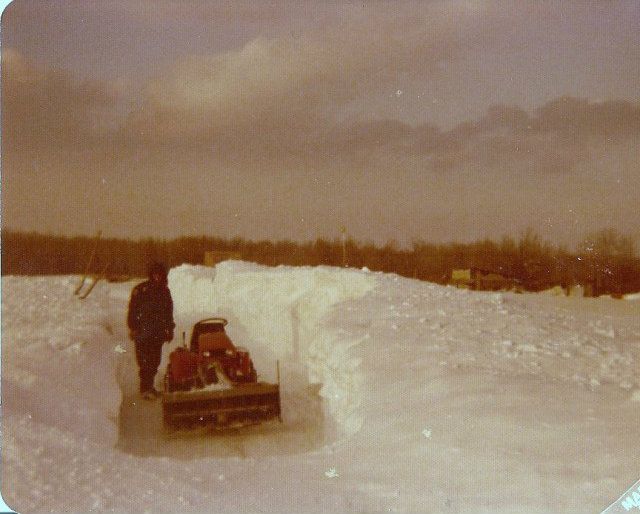 Al