I enjoy searching for scarce items, or pieces in extraordinary condition to upgrade what I have in the collection (probably spend far too much time doing it), and the past couple years my best method has really become talking to many, many collectors who have been my eyes and ears in other parts of the country (and I am their eyes around here). This method paid dividends last week, when TWO of my three targeted attachments for this year presented themselves, and I was able to snatch them up. If I can find a 27" blower for a Serf tractor, I'll be batting 1000 this year. (HELP!)

The first item I had bird dogged for a few years...a 32' front mount Mott flail mower. These seem to be very, very rare. I have confirmed only 3. I actually missed the one I knew of, and a fellow GGT'er here has fetched that one up. A second one appeared last year, and that owner recently reached out to find it a home that would complete restoration on it. That is now next on my project list!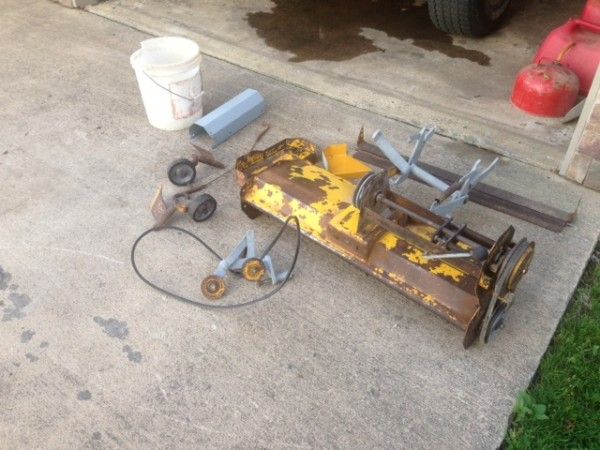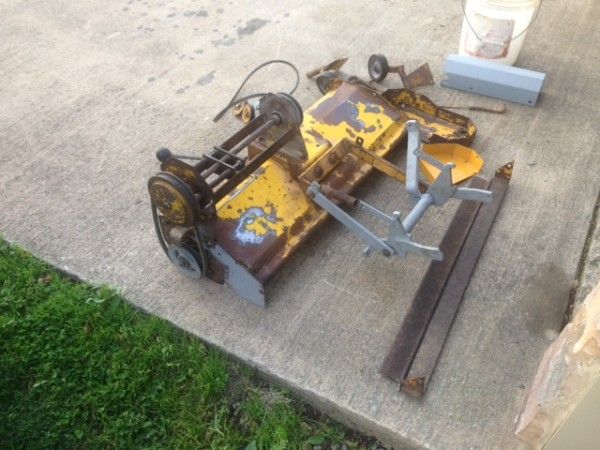 Here are the other two that I'm aware of (only know the whereabouts of one):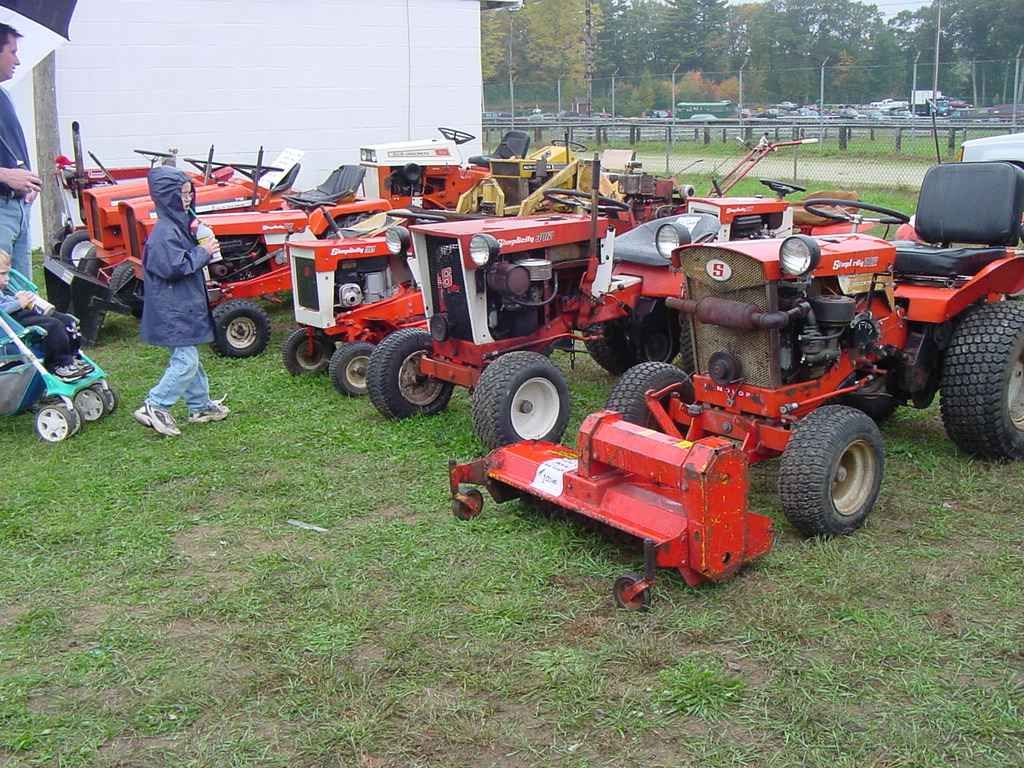 If you haven't used a flail mower, they are fantastic. They can be used as a rough or finish cut mower and do a great job. I have had the rear pull behind 38" Mott that is self powered, and am also currently using a 48" 540PTO Mott on my 3pt tractor. I love the way the operate. Front mount attachments just seem to amaze me, so this is a special treat.
It arrived at Fastenal this morning...ready to head home for a facelift. All of the mechanical's seem A+, and half the paint is already stripped. You can bet it will be ready for the GOTO in LaPorte 6 weeks from now.
The second item is a B series forklift attachment...specifically the B-1 model. I had longed for a nice original B-1 tractor for years, and brought one home a few months back, barely squeezing it into 2013. That really fueled my desire and efforts toward finding not only a forklift (I know of about 16 or so), but a B-1 model, for my B-1 tractor.
http://gardentractor...-1-video-added/
This forklift also happens to be NOS...a little bonus. It's missing the counterweights, but a local AC collector offered to make up replicas for a rock bottom price.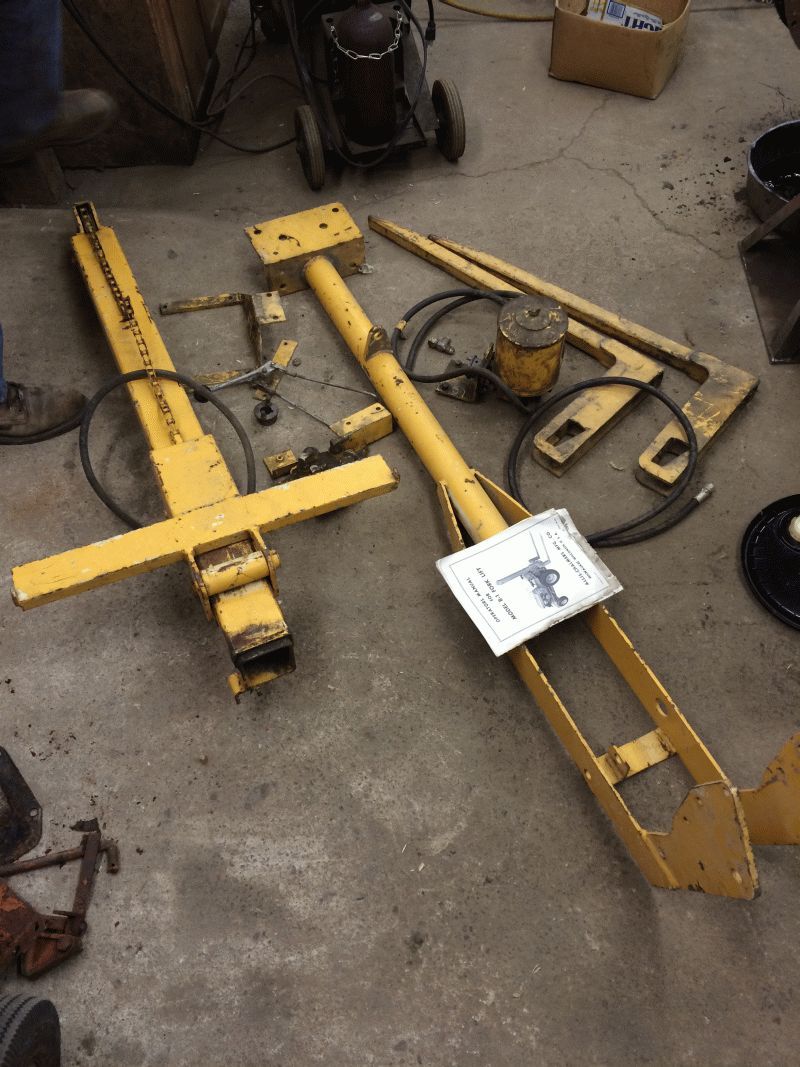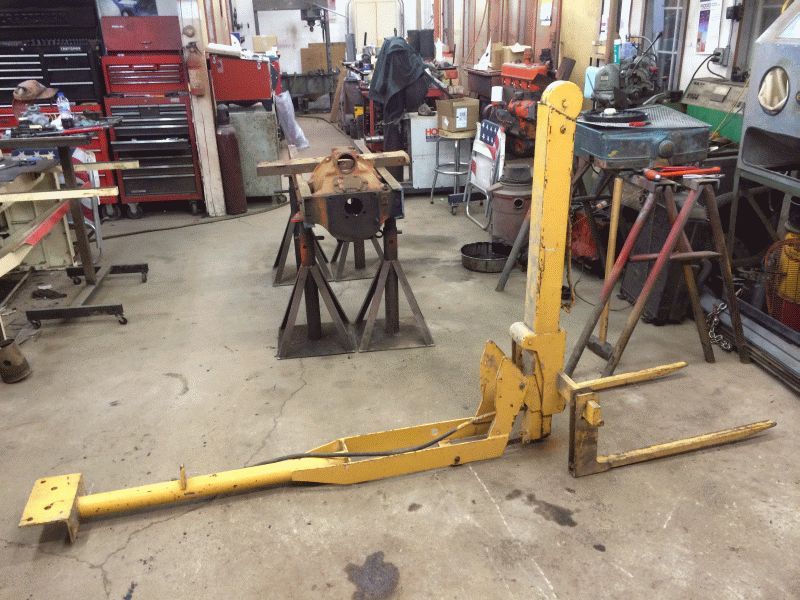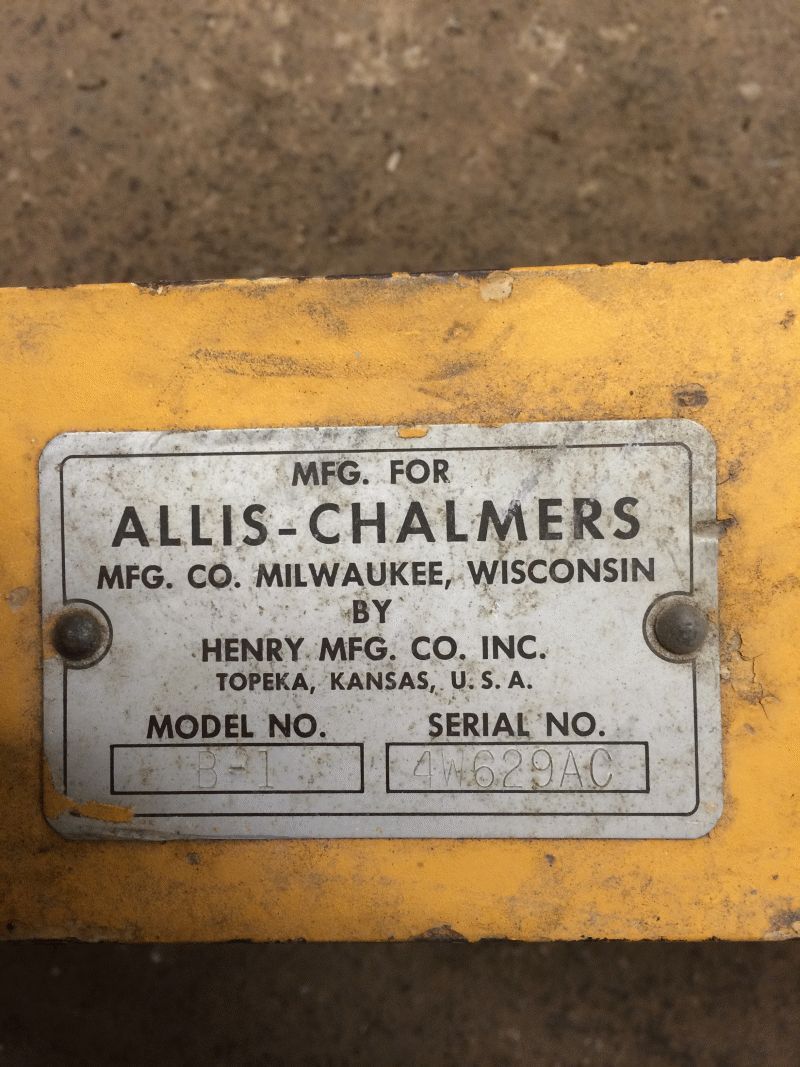 Mention of this ghost (most known examples are in use, or at least on a tractor) first hit my radar in 2012, when an AC parts dealer in MN mentioned knowing of one, but that the former AG dealer who had it, wouldn't let it go yet. Fast forward to spring '14, and the fella had finally made a deal and brought it to light in a classified ad. I completely missed it, but had two fellow collectors bring it to my attention by 8a the morning it hit the 'net! (both current forklift owners) Thanks to them, I was able to connect with the seller in a timely fashion, and we lined up a plan for export to MI.
The forklift left MN two weeks back, headed for the GOTO in Lathrop MO, where it was paid for and picked up, then brought back to NE, where it shipped via Fastenal to my local store.
Here were a few teaser pics from the buddy who helped me with the interstate transaction. Most of my 'stuff' has been coming from out of state, and I couldn't make it all happen without the help of friends. I try to repay every favor and then some!