A little over a month ago I welded two plates to the front of a guys dune buggy so he could mount his bumper. After talking to him, he said he had 4 and was tring to sell the other 3! Well things progressed and a week later this happened.
Here are some pictures from when I went to pic it up.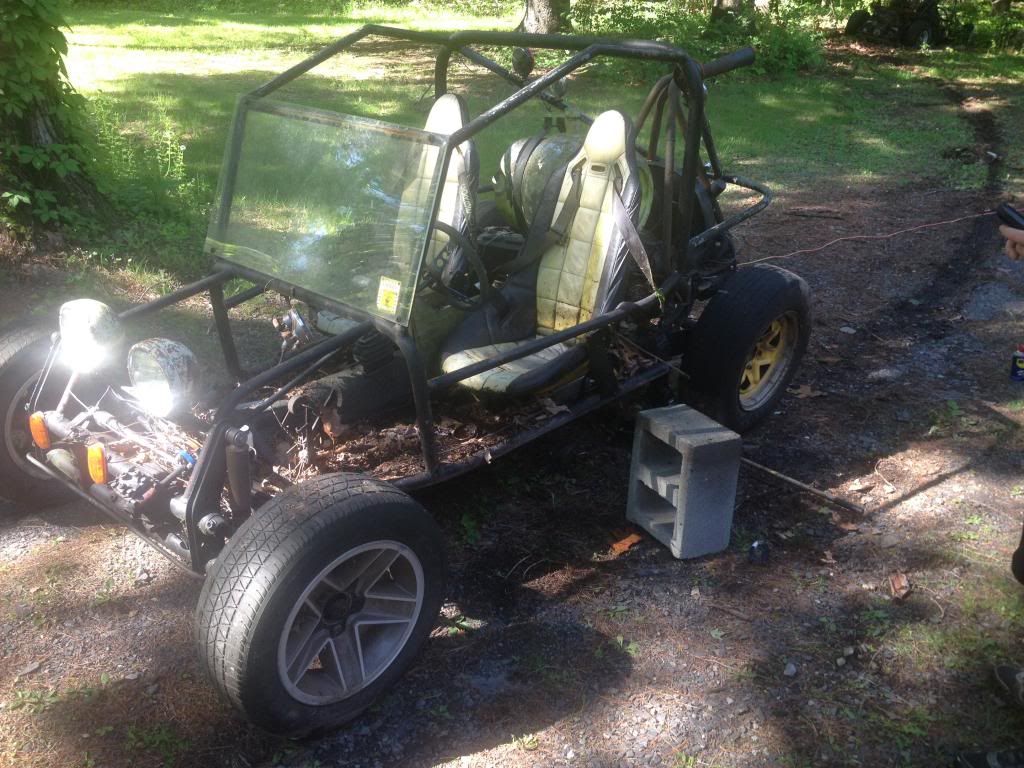 He only wanted $250 for it, which isn't bad considering he paid me $150 to weld the plates on! I also went halves on it with my brother since I am leaving for the Navy at the end of October. I believe it is a 1962 with a 1961 1600cc air cooled engine. Shortly after I got it home I had the seats pulled out to clean it better, and the engine out.
The engine is not much more complex then the engines in our tractors, and it is just as easy to work on. The cylinders on these engines come off of the block, much like motorcycle engines. Two of the cylinders are pretty pitted from water getting in the exhaust and need to be replaced, the other two are in great shape. I am not sure if I am going to get two used cylinders, all new ones, or what; I have to look around some because naturally, I don't want to spend a lot on it since it is just a toy. It is a good thing parts for these are pretty cheap; I have the engine all apart (I'll post pictures tomorrow) and I will reseal the entire thing, a complete gasket set is around $15 to $20.
My interest in this is because my Dad had at least 10 of them over the course of his life. He used to go up a nearby mountain but got out of it when they stopped letting people go up. Now, the mountain is open again and are allowed to go up it!