I told you guys I would post pictures of the truck I just got, so here it is. It is a 1996 F150 with a 5 speed m5r2 transmission and a 4.9l straight 6 engine. It has a 2.5 inch lift and 32" Kenda Kevlar MT tires, as well as some aftermarket suspension parts.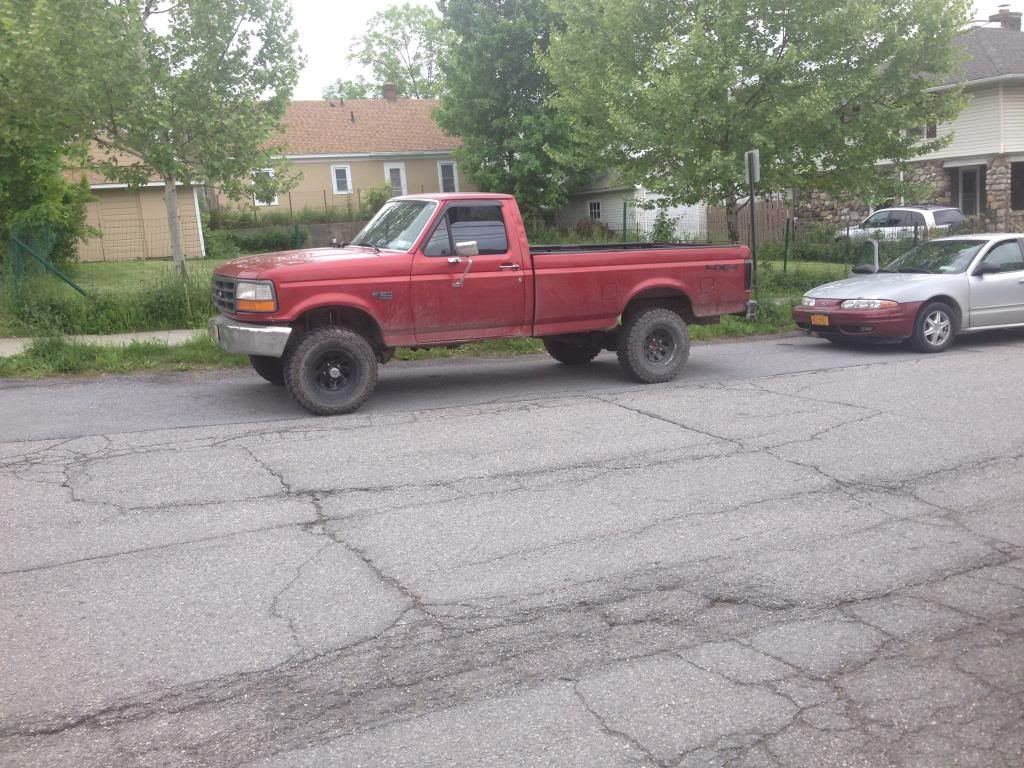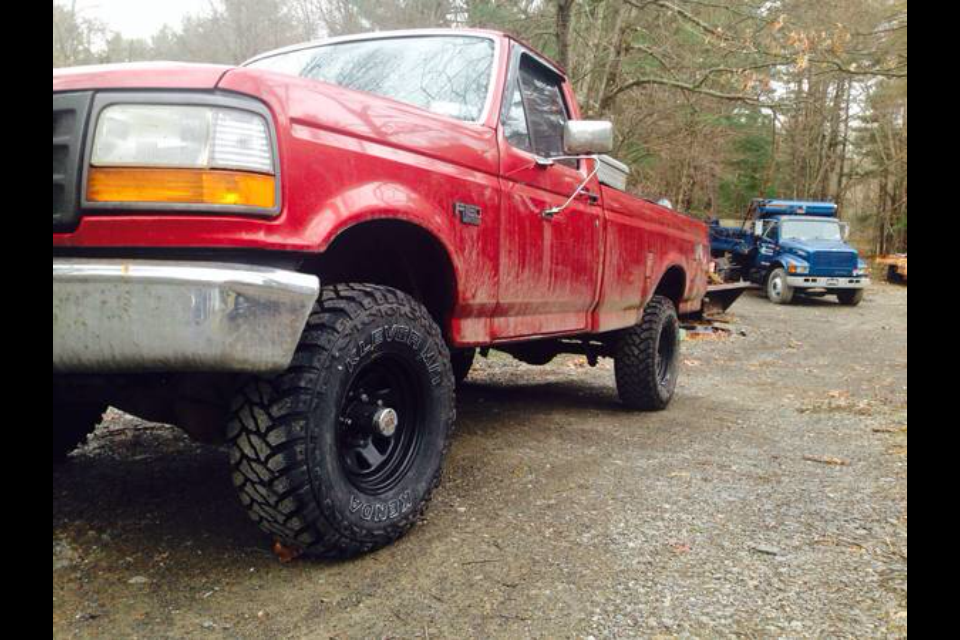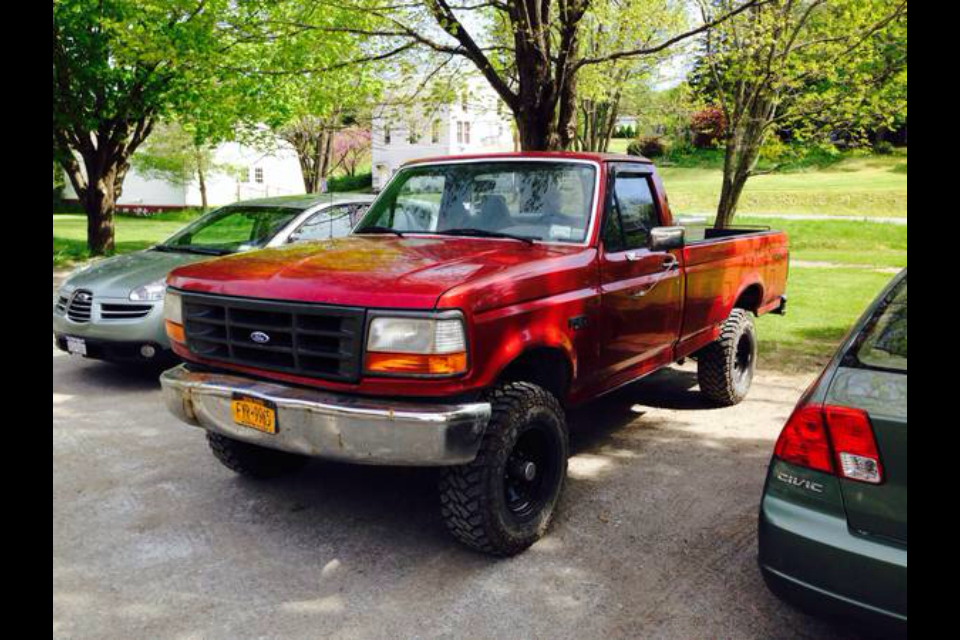 As you can see the front bumper is bent up and twisted. I am going to build a new bumper for it. Yesterday I got a 3/16" plate and cut out all of the pieces. I plan to make it look something like this one.
I do have one question, if I get manual locking hubs for the front, will I see an increase in mpg? I have heard it both ways ad I am not sure if they are worth getting or not. With the bigger tires I only get 13 miles per gallon, but the S10 got 11 miles per gallon so it is better then that. I am not looking to get 20 miles per gallon with manual hubs or anything, but even an extra 2-3 would be worth it, to me anyway.
The S10 was small, couldn't pull a trailer, small bed, rusted out, and lots of little problems; however, this truck is just the opposite. The trucks clutch slips when its under a load, so I will have to replace it, and while I do that I will change the oil pan gasket as it has a seep. Other then that, it is in great shape and I plan to have it for a while. Aside from the bumper I am going to price out some wheel spacers; if I steer to the knock the tires rub a little bit, and a trailer brake controller so I can pull my car trailer safely.
Since it is a '96 it should have a key for the doors, and a key for the ignition. When I picked it up he gave me one key and I asked if it was for both the ignition and the doors, he said yes. Do you see where this is going? Well, a few days later I locked my truck and of course the key did not fit the door locks! I had to have a tow truck driver I know come and unlock the door for me, luckily he didn't charge me since I know him. A new set of locks with a new key is about $20 online, I am going to order some in a couple days so I can lock my truck... without being locked out!