Bought this Massey Harris 44 gas in 1994 a good tractor with some issues. Just had to save it from the JD dealers lot.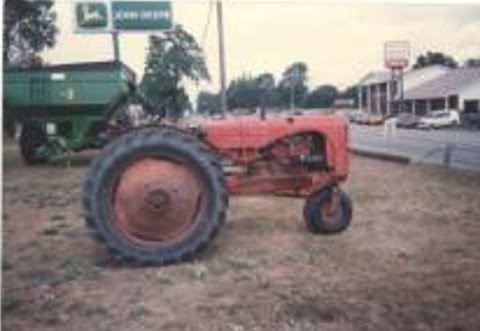 I got it all finished in 1995 except for the decals and dad just adopted it as his at antique pulls.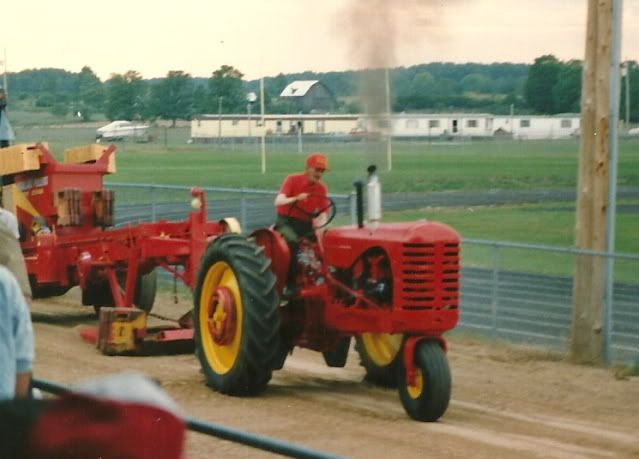 Dad placed second whit it here on its first outing. He never places less that that with her. We stopped pulling in 1998 when the rules were changes so you only had to look stock and winers were no longer dynode.
Al