Here is the Homelite I recently acquired as a part alot I purchased out of NY. It was the machine that caught my eye initially, and the primary reason I tried to make things work and get them home. I was skeptical, but hopeful, having only a couple cell phone pics from someone who knew little to nothing about their deceased Father's tractors. I was told he father had most of the tractors running the year or two before, when attending tractor shows.
Here are the pictures I was given. Looked good enough to me!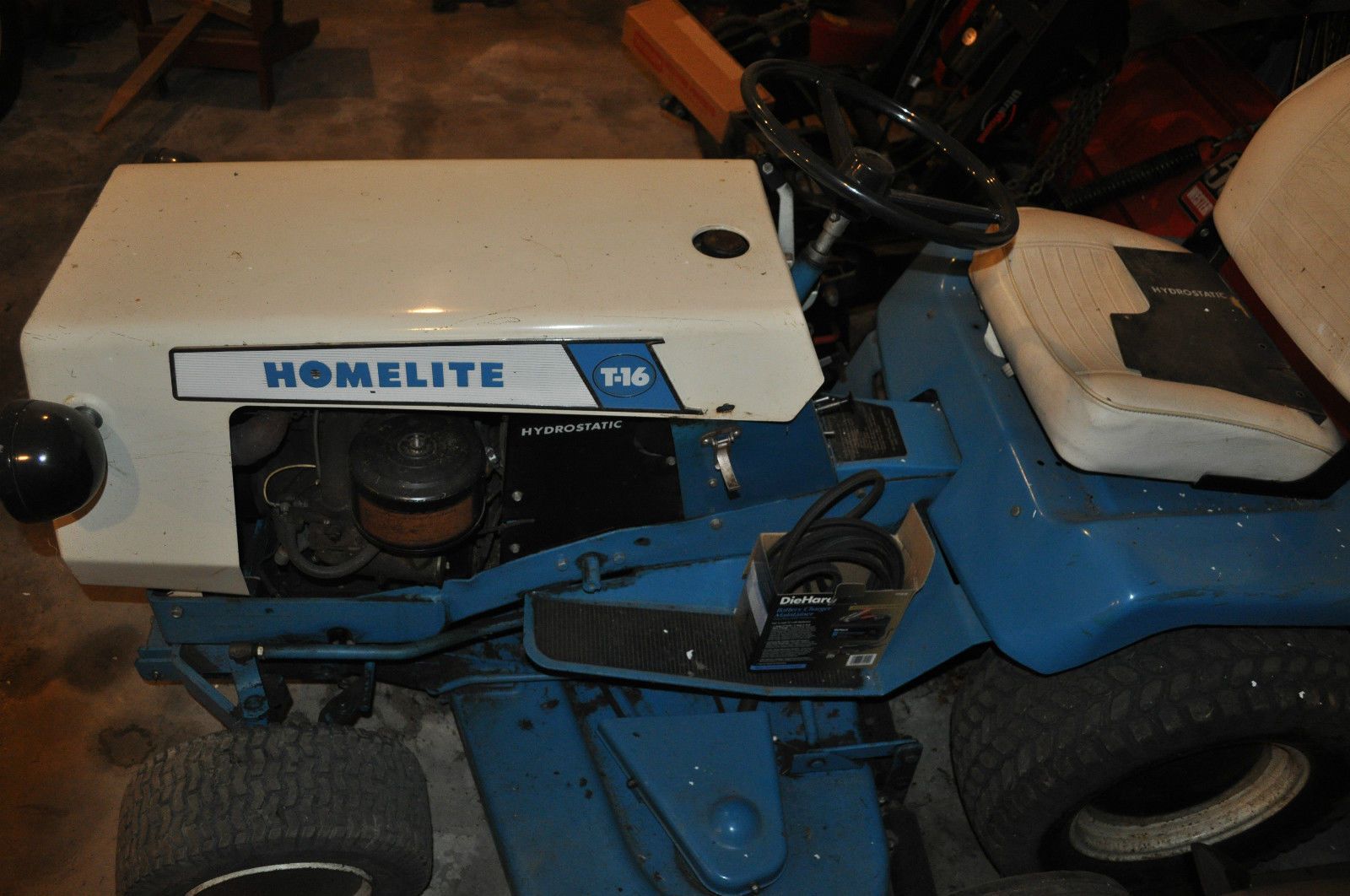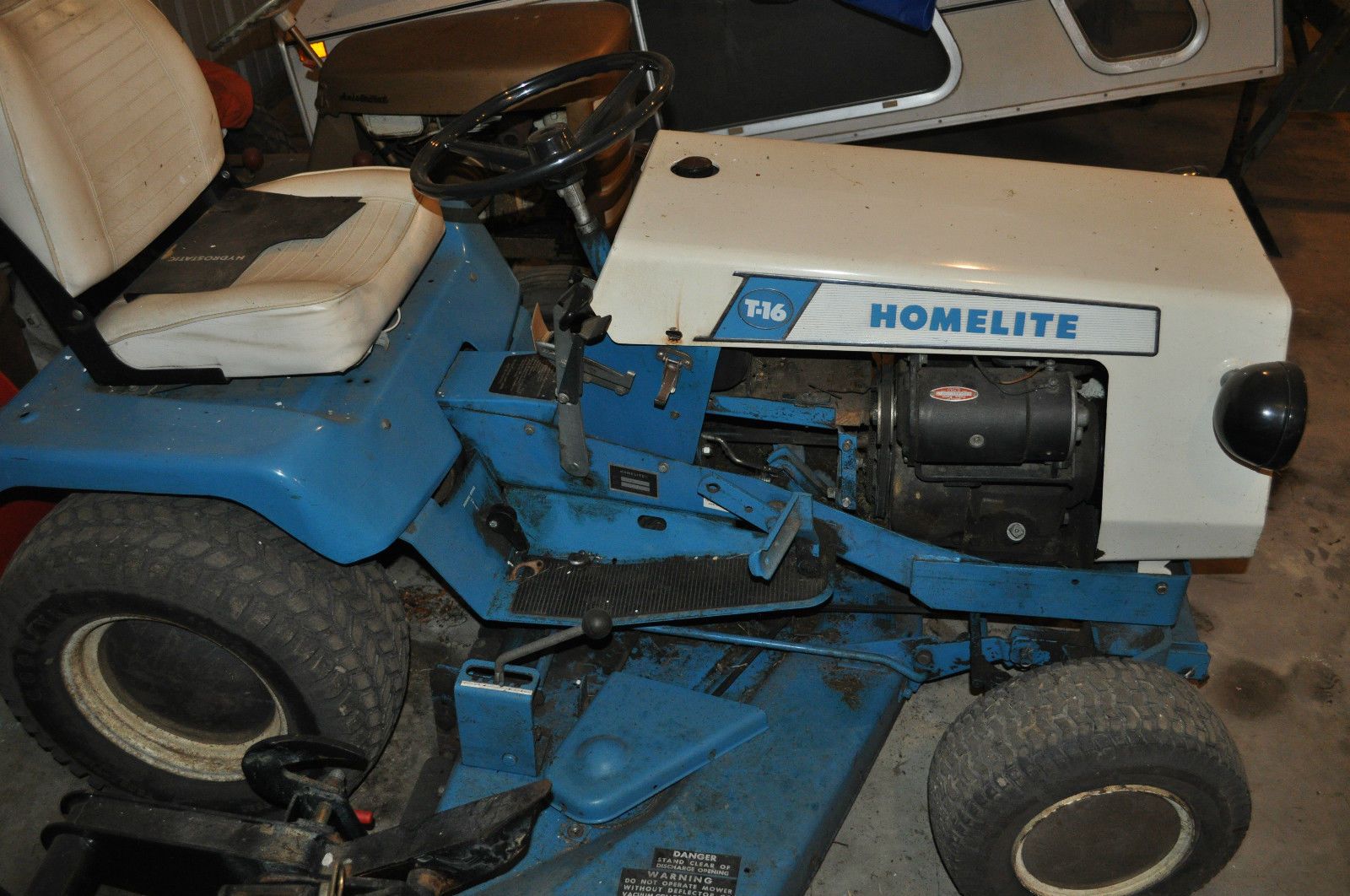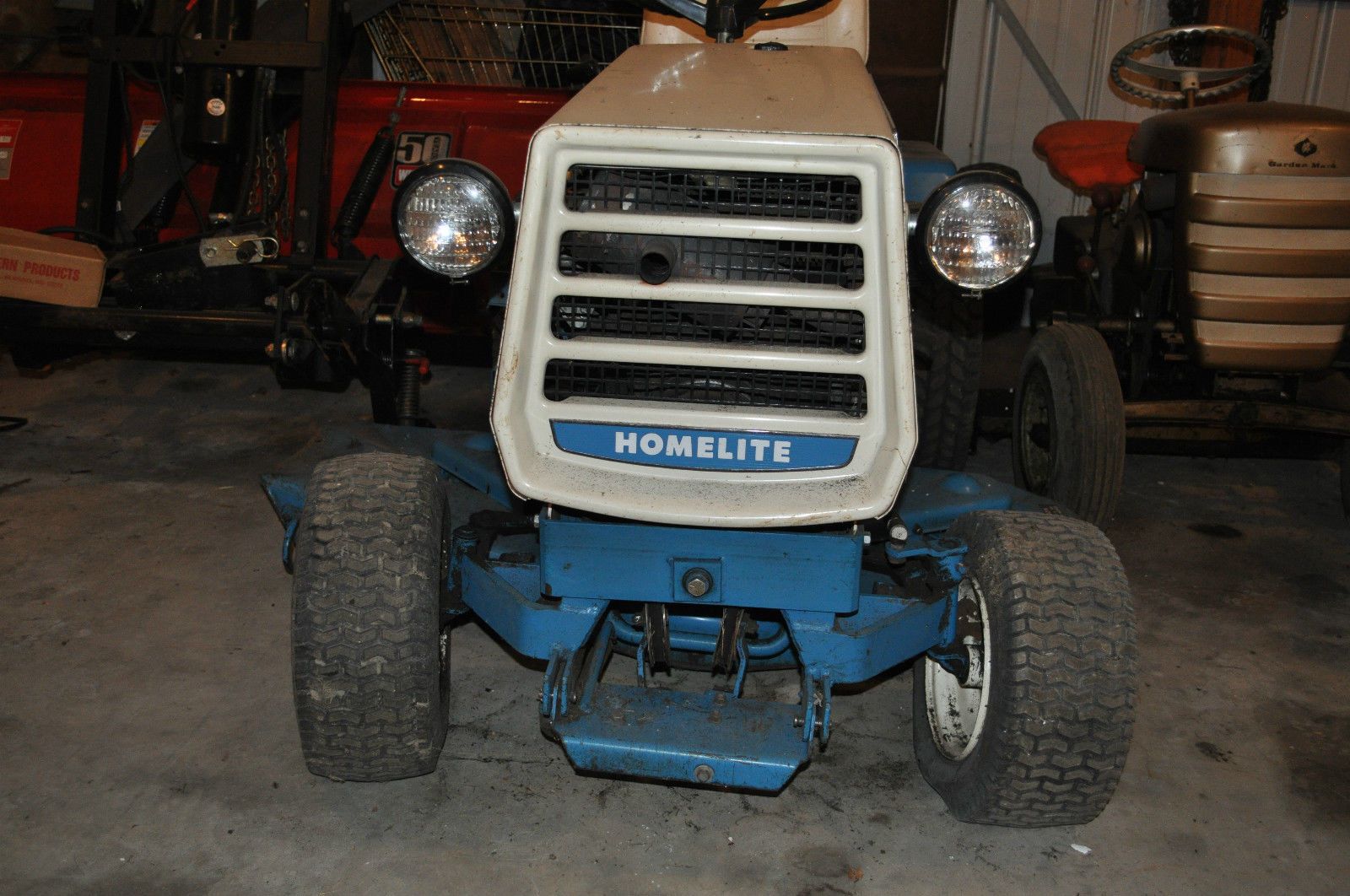 I like to use a mild detergent mixed with hot water in a spray bottle, spray on, let soak, then blast the grime off with the garden hose. It works well to lightly clean without streaking or damaging paint. She spruced up quit well! No scrubbing, just a light towel dry.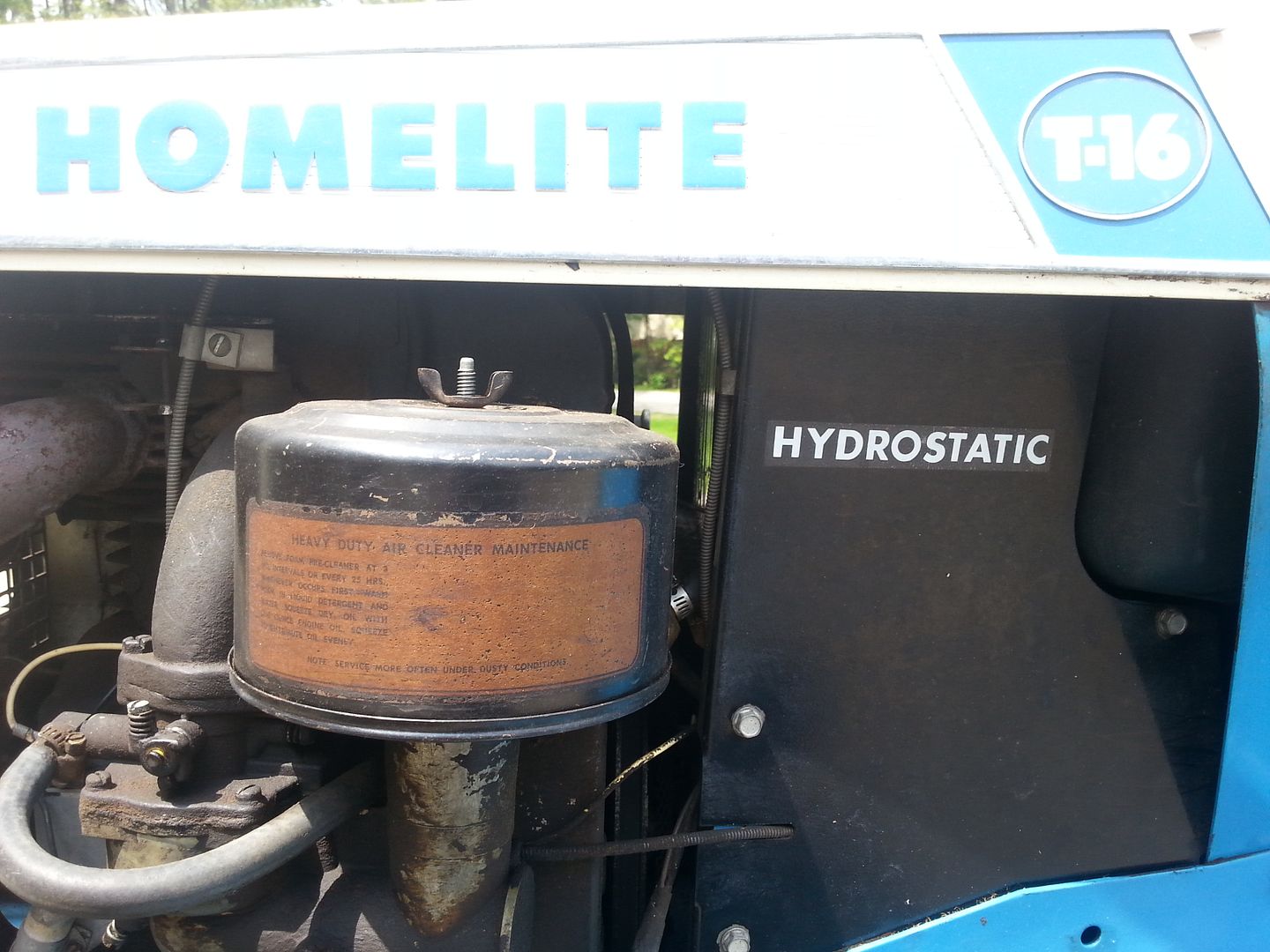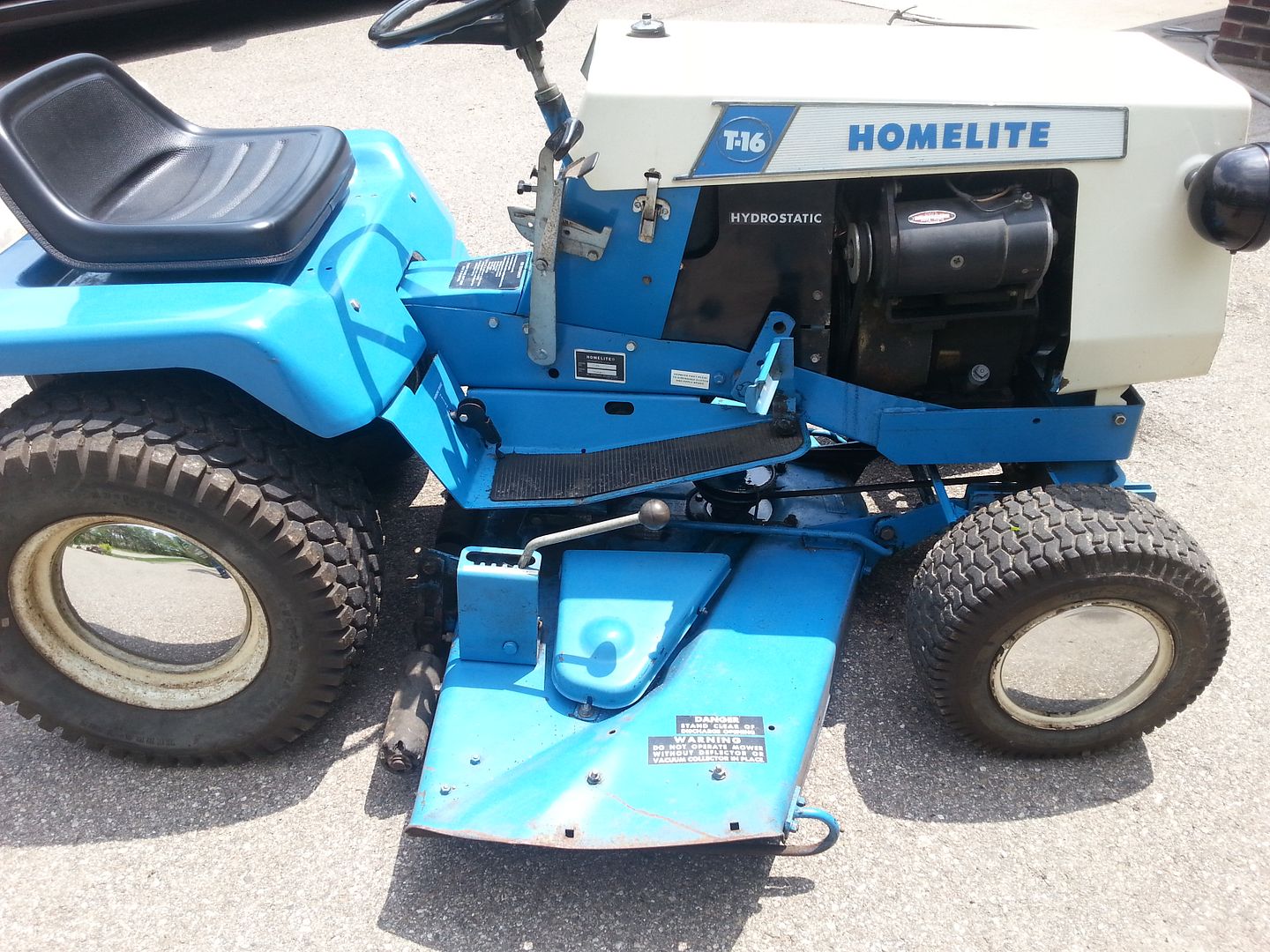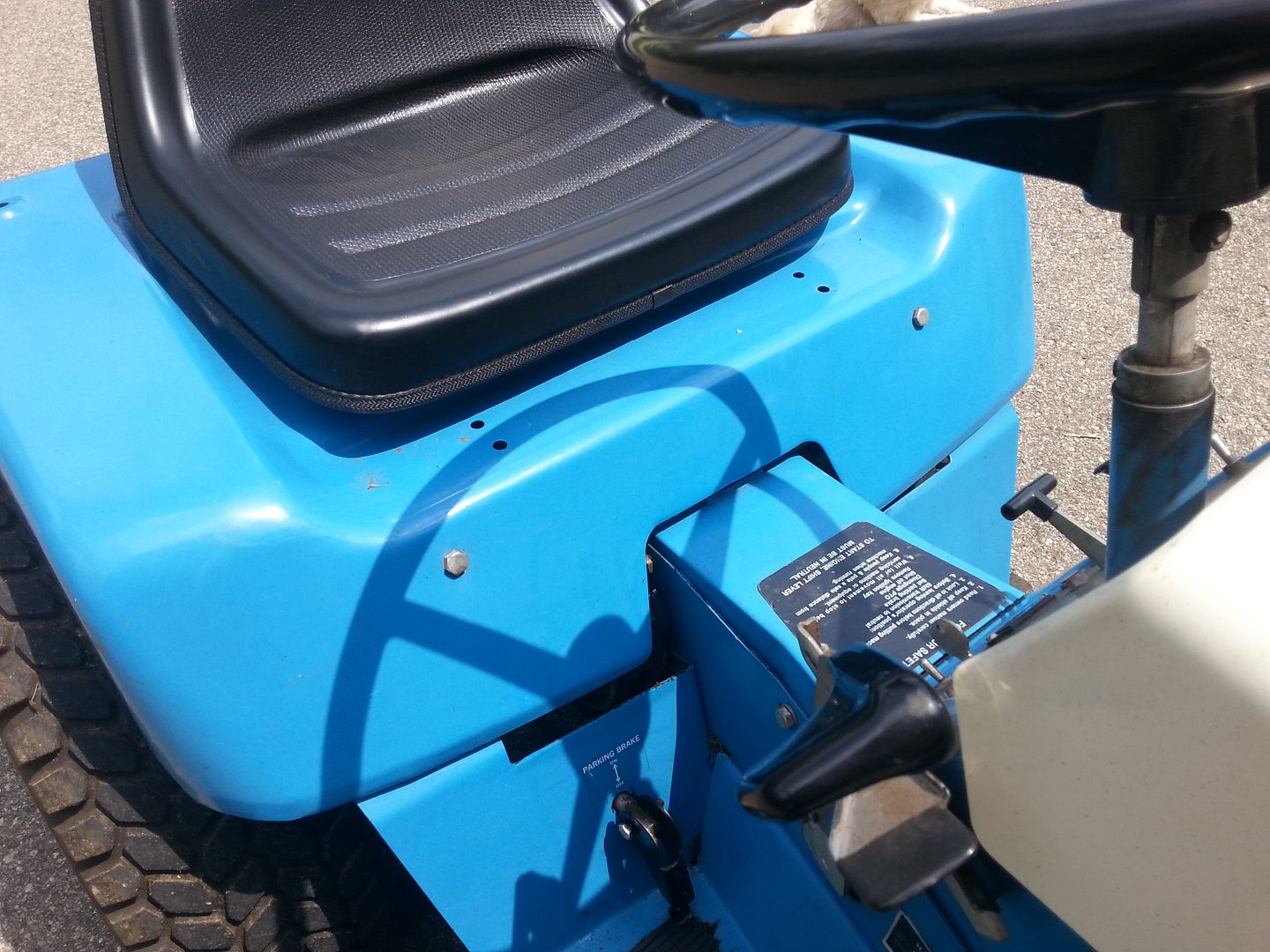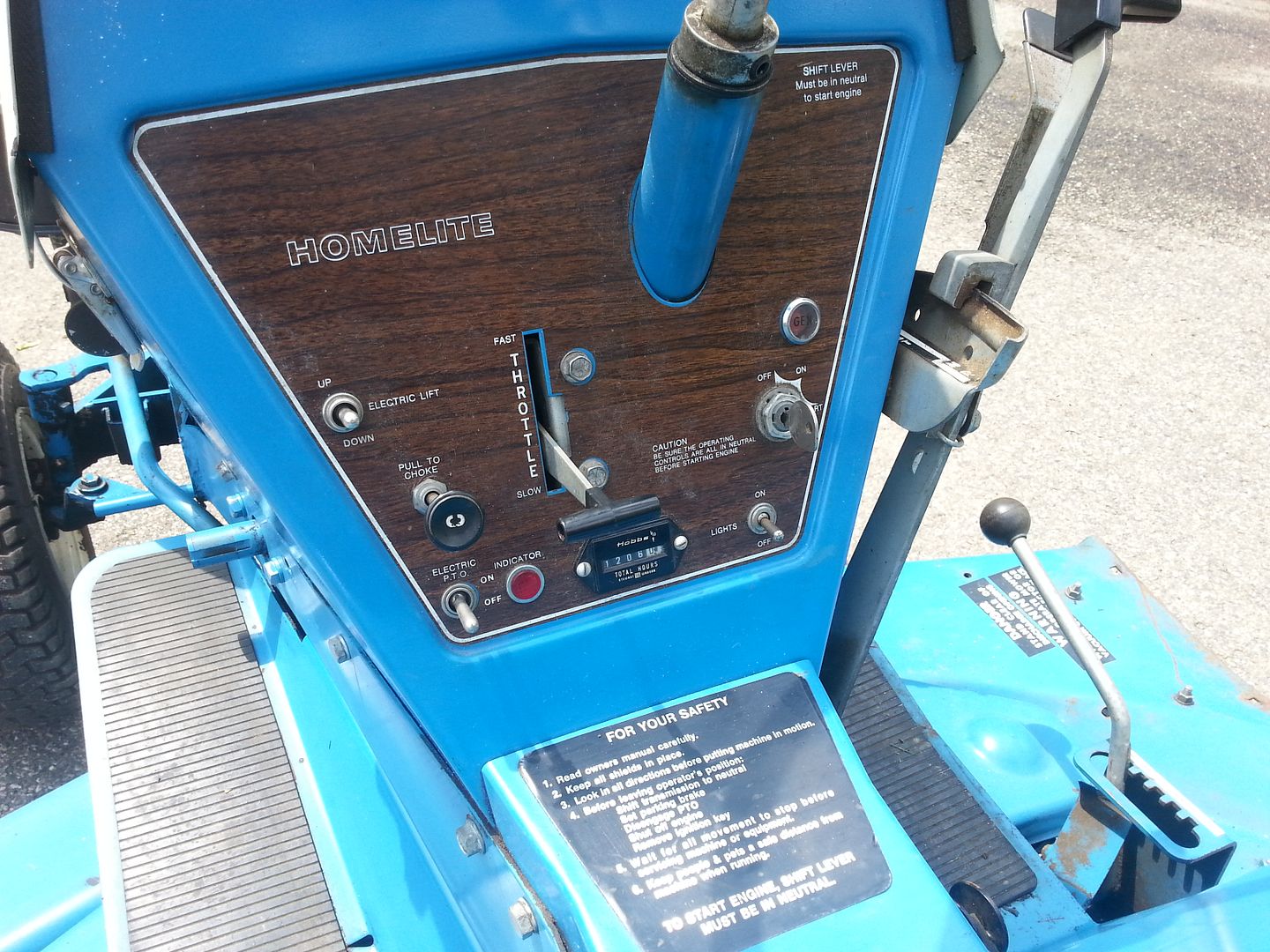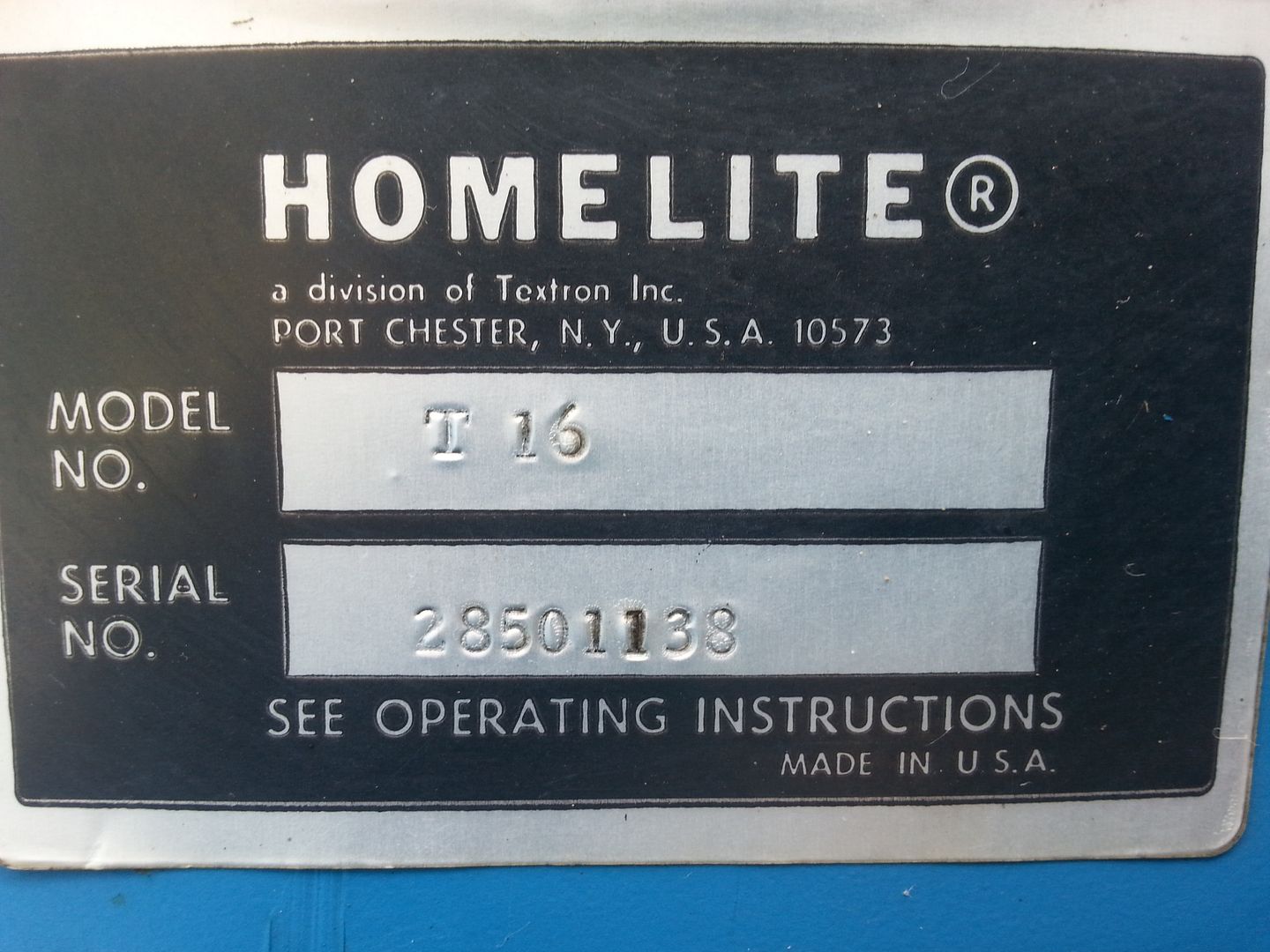 The tractor runs and drives like new...it's really a sweetheart. I really like the feel of the Vickers hydro's, and this one may be the strongest I have had. The best part...no leaks [;)]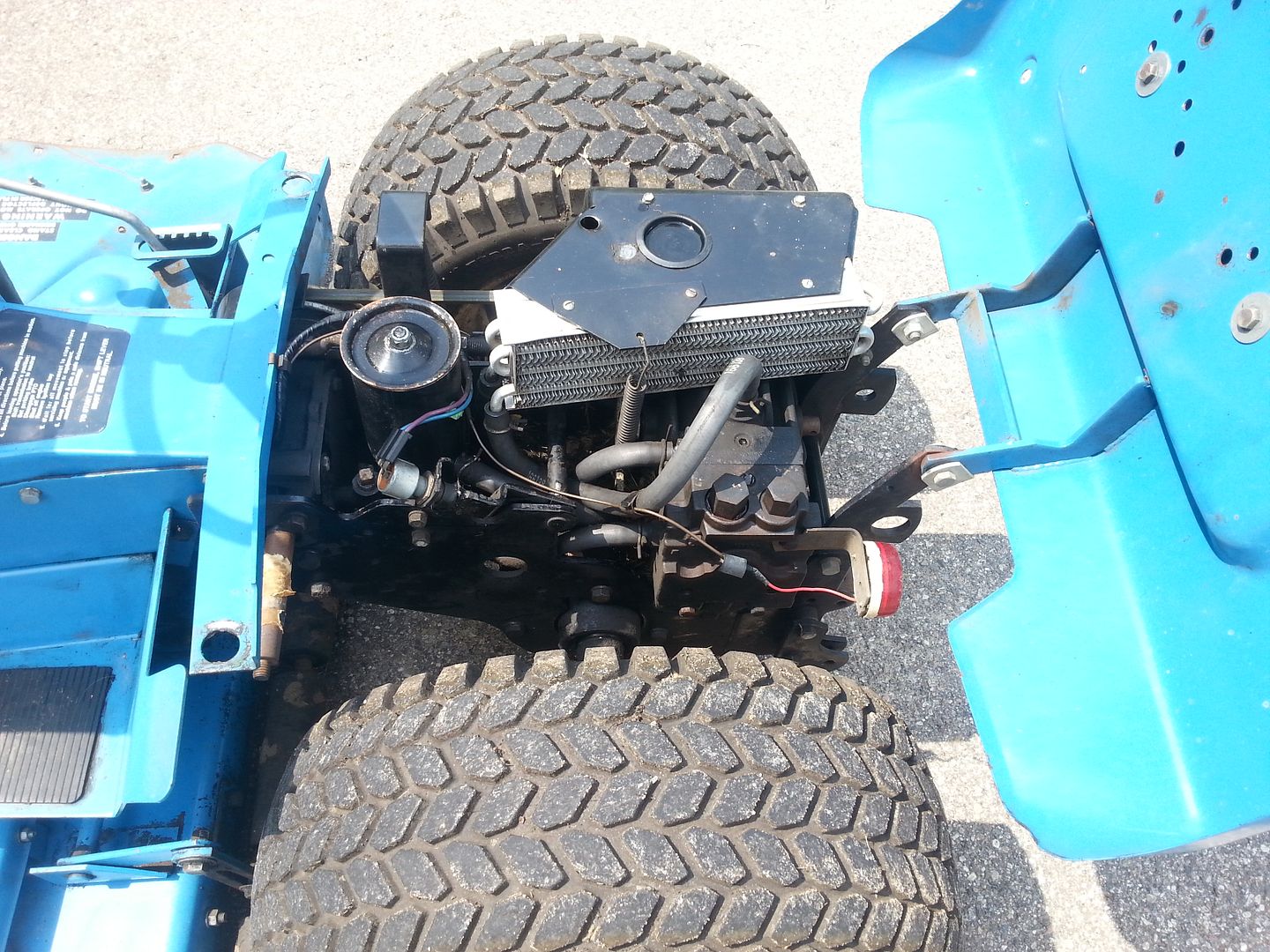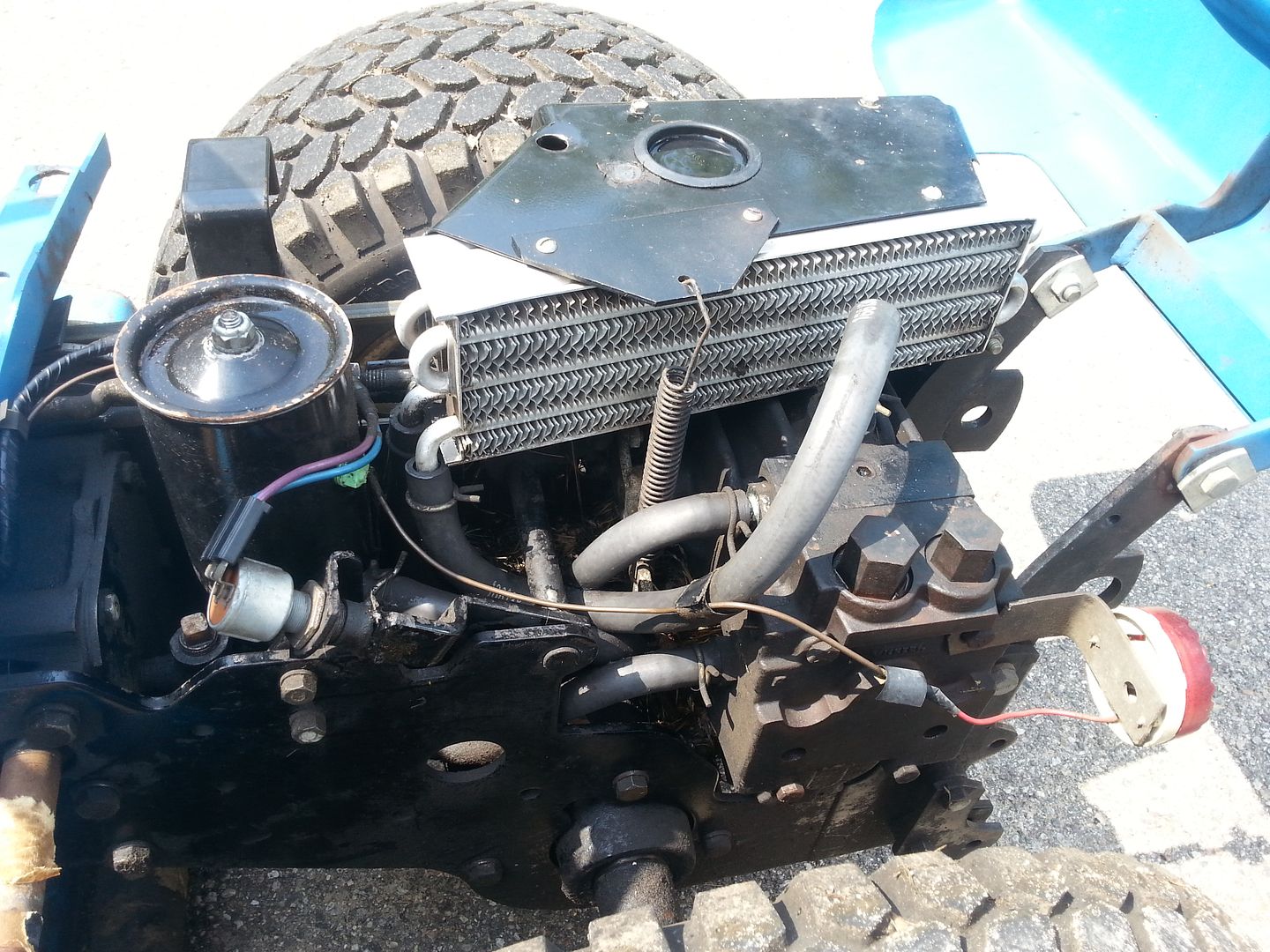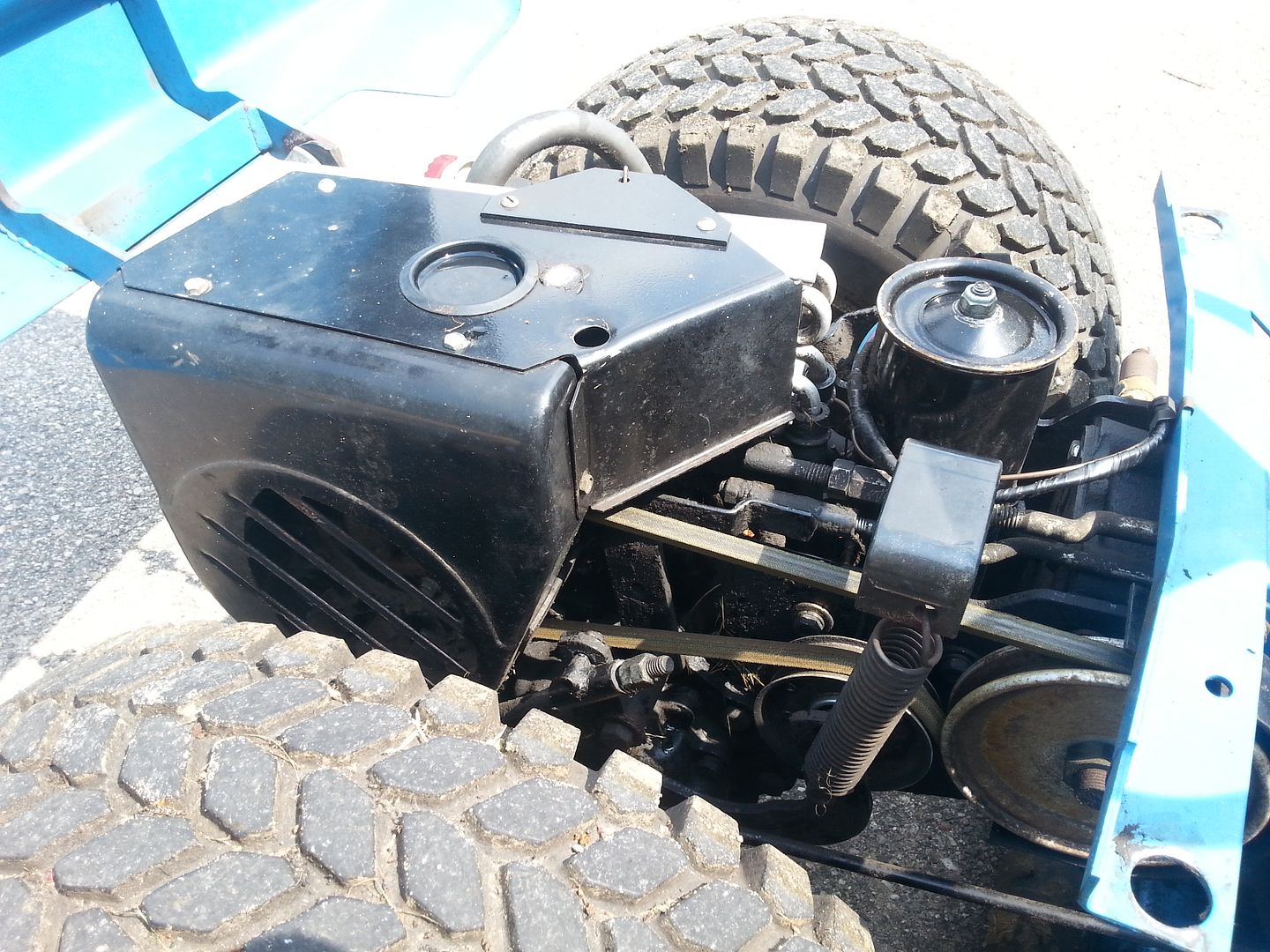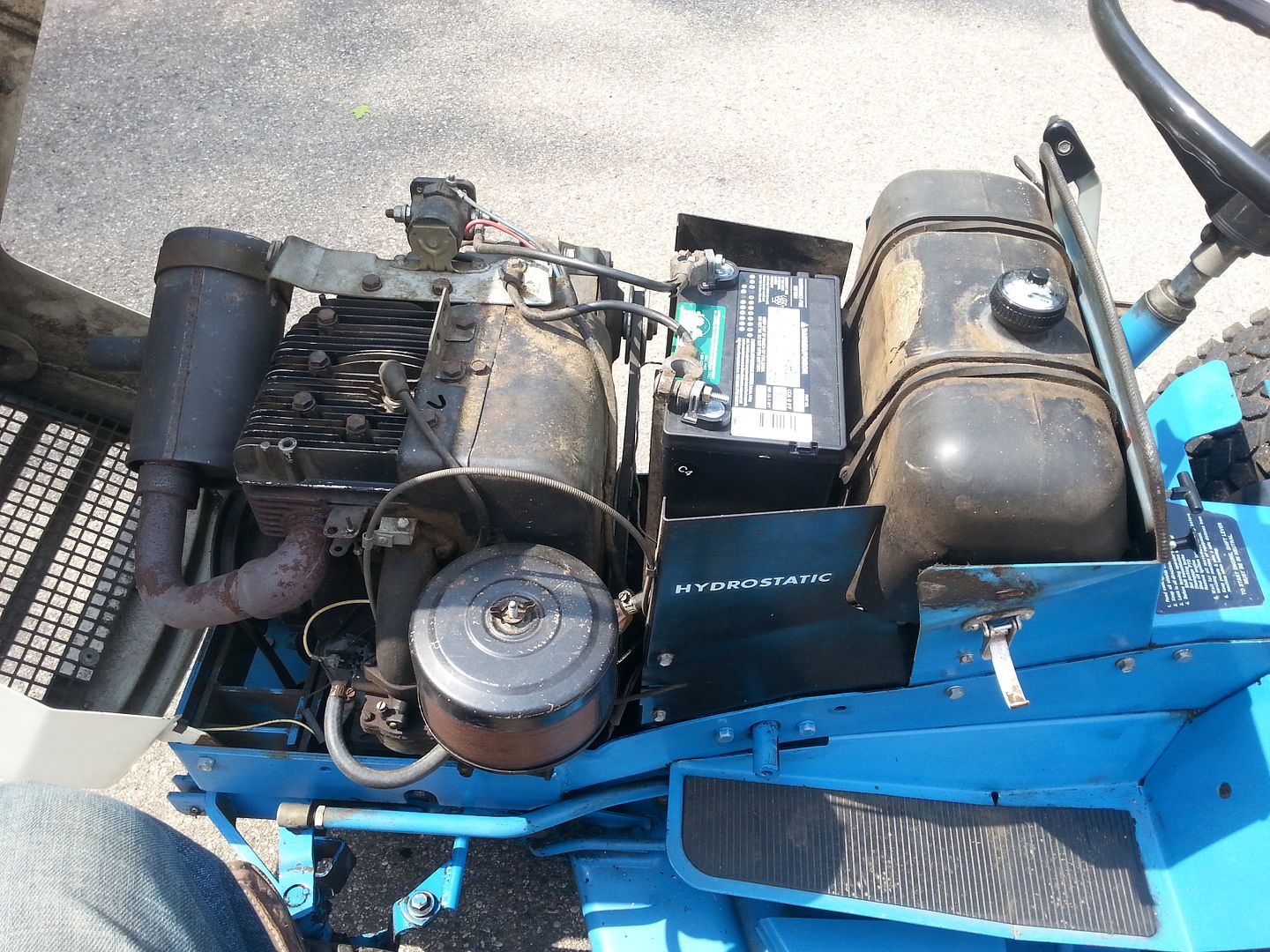 The engine fired right up with fuel and a battery. Tons of crap puked out the exhaust, and burned off, stinking up my garage. There was the beginnings of a mouse house in the upper shroud, and definitly a nest of sorts in the muffler outlet. All the fluids look good, but I'll change out the motor oil for peace of mind. I have rear lift to add to this, and alreasy swapped out the boat seat for a low back Michigan seat. I will have to take this one to the AC show in LaPorte for sure [^]