One of my favorite parts of this website is following people's restorations over time, It's always interesting to see the progress they make and watch as old becomes new. So when we bought this tractor at the end of last summer i decided i would bring everyone along for the ride. I bought this tractor 2 days before i left for college this summer. We brought it home friday night, spent saturday degreasing and cleaning. Sunday it found it's way into the deep dark corner of the shed and sat there untouched until yesterday.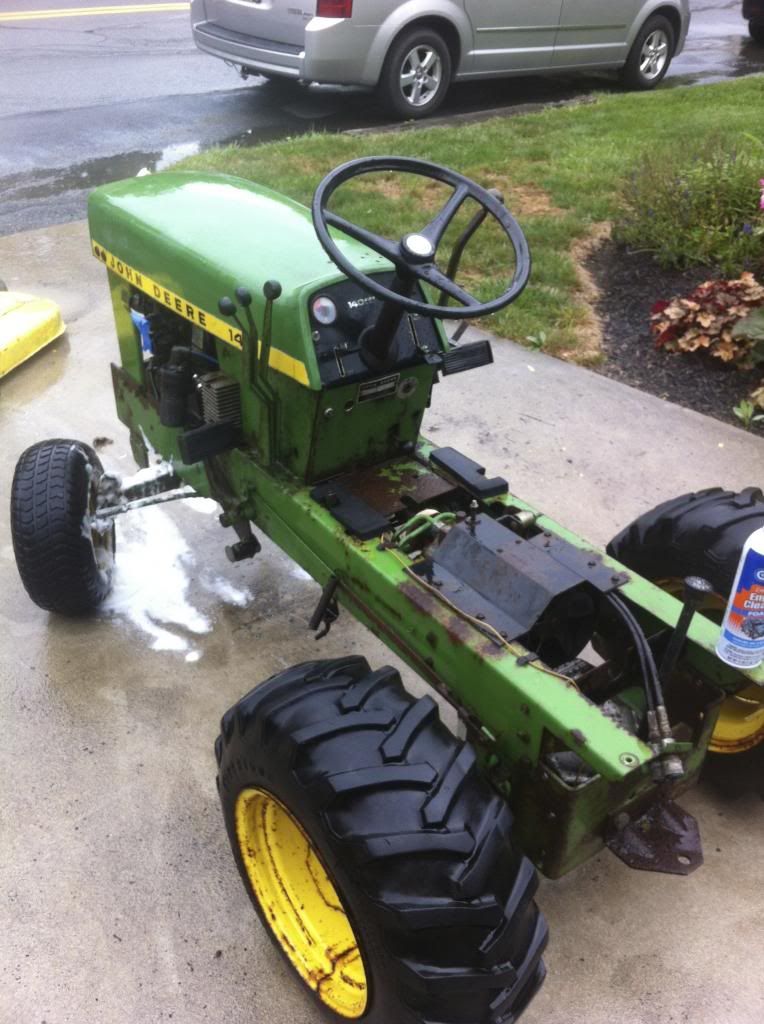 Earlier today it got dug out of the shed, drug into the garage and began to have it's innermost secrets revealed. One of which is what the inside of a john deere 140 muffler looks like. I'm sure your wandering now that i brought it up, so i'll show you.
Now when we bought it, we were told it they had it running, and it moved forward and backward. But as you can see, it needs another bath with engine degreaser and the pressure washer.
Now this is where i ask for some help for the gurus, there is some kind of electrical device on the dash tower to the left of the cigarette lighter that i'm not familiar with. It's threaded, like maybe there was a knob on it, but i tried pushing it in and pulling it out, and it didn't move, but if it's anything, like the pto switch, it's completely seized. It was rumored that this had a snow cab on it at one time.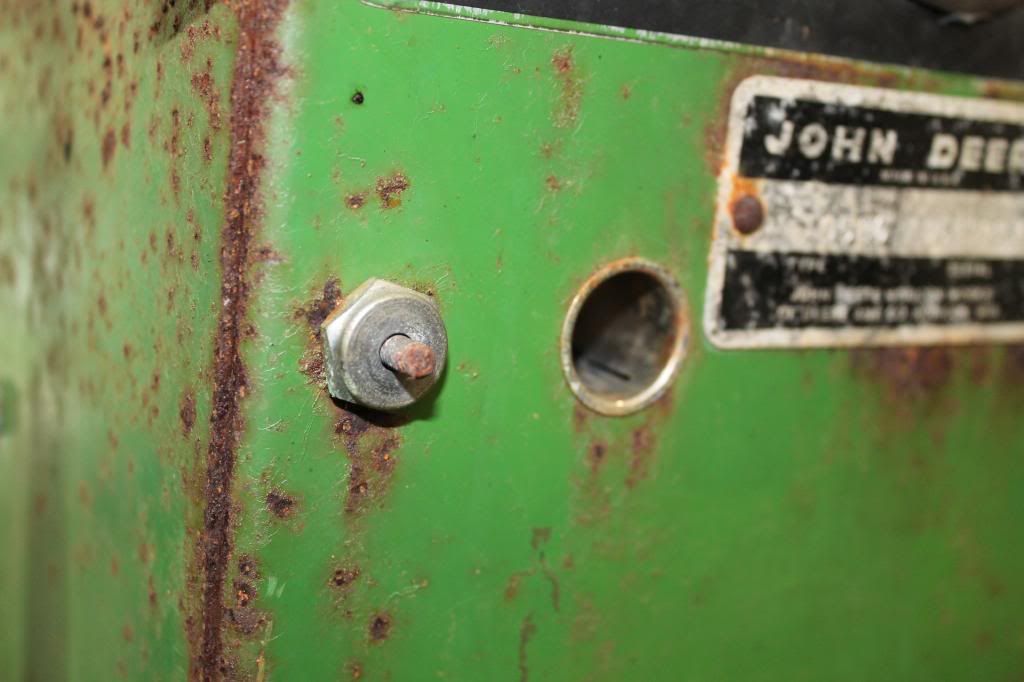 So the plan for the time being is to get it running and driving, from there the tear down and painting will happen.