I have 3 Bush Hog D4-10 garden tractors, one is a parts donor. One is to stay "ugly" as-is, with the other being totally taken down at the moment, awaiting restoration. The 4th is a JBI, the "big dog" of them all. The D4-10 is direct drive with bell housing & auto style clutch, and it also has rear pto. 10hp Wisconsin TRA-10D. The JBI came stock with 14hp Briggs, but OE engine was gone, so I stuffed a twin Wisconsin TJD engine into it, then added rear pto. Rear pto was factory option, but impossible to find. So I built my own & it works flawlessly.
I will post more when time allows, but for now here are some pics. Here's the JBI: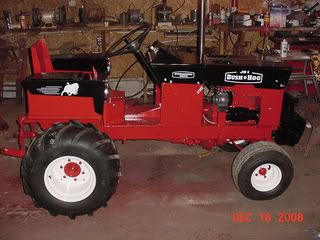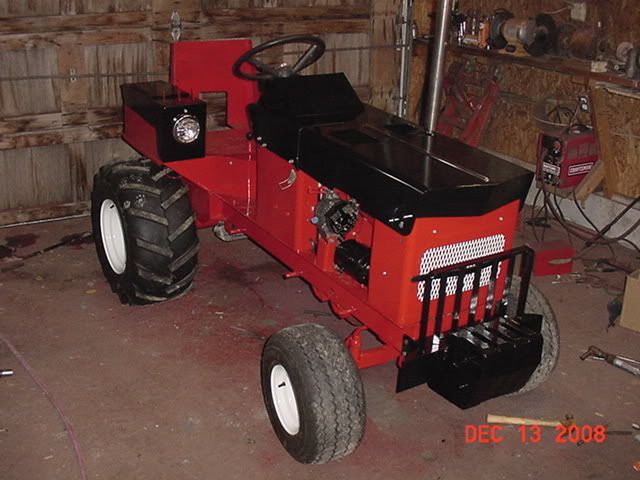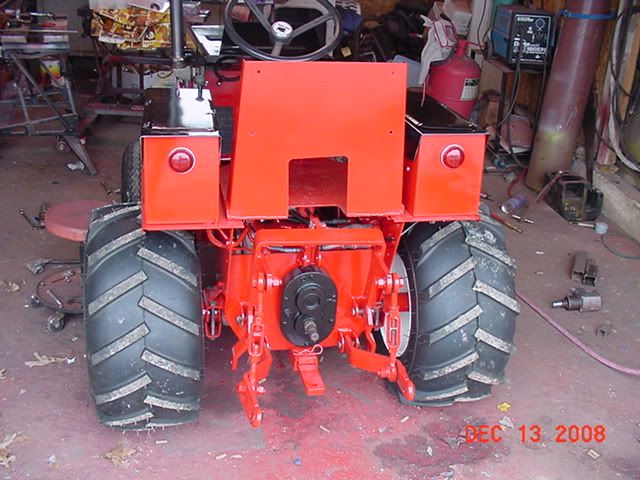 Edited by olcowhand, November 10, 2010 - 06:44 PM.