I had a little accident with my Jim Dandy and a trailer. The tractor got a little banged up (so did I) so I decided to go ahead and tear it down, make some repairs and repaint it. It looked nice when I bought it but it has some minor issues.
This was taken right after I purchased it. The wiring was messed up and a mess so that was the first thing I had to do to get it running. Once I got that straightened out it ran fine.
Rebuilt the transmission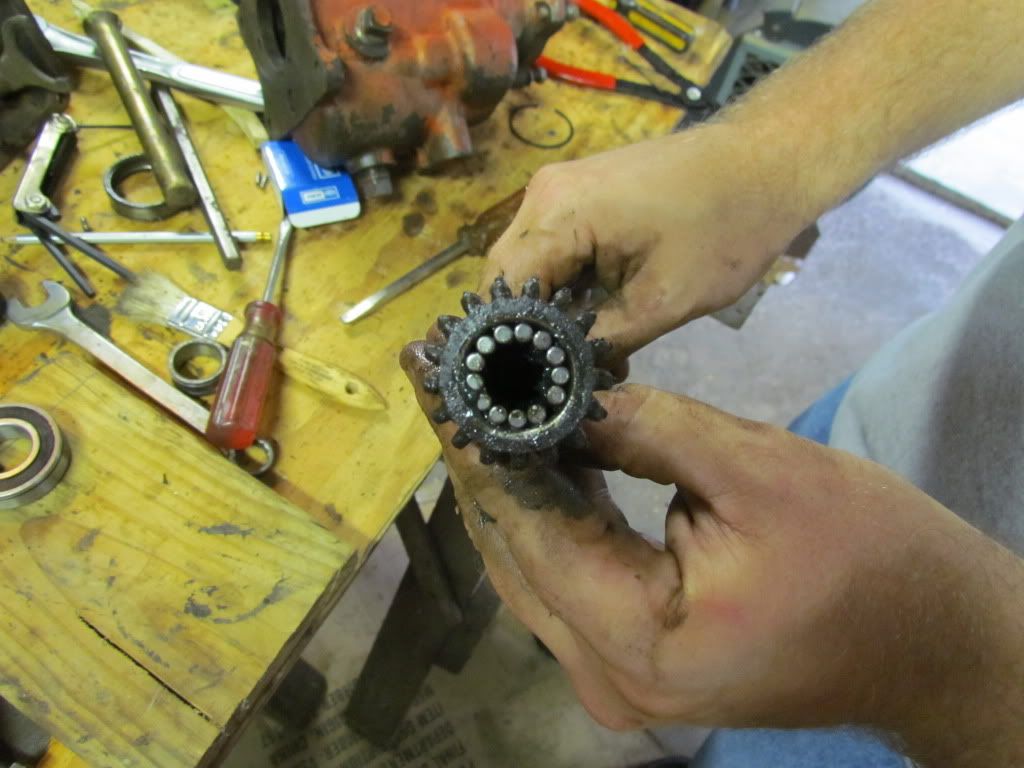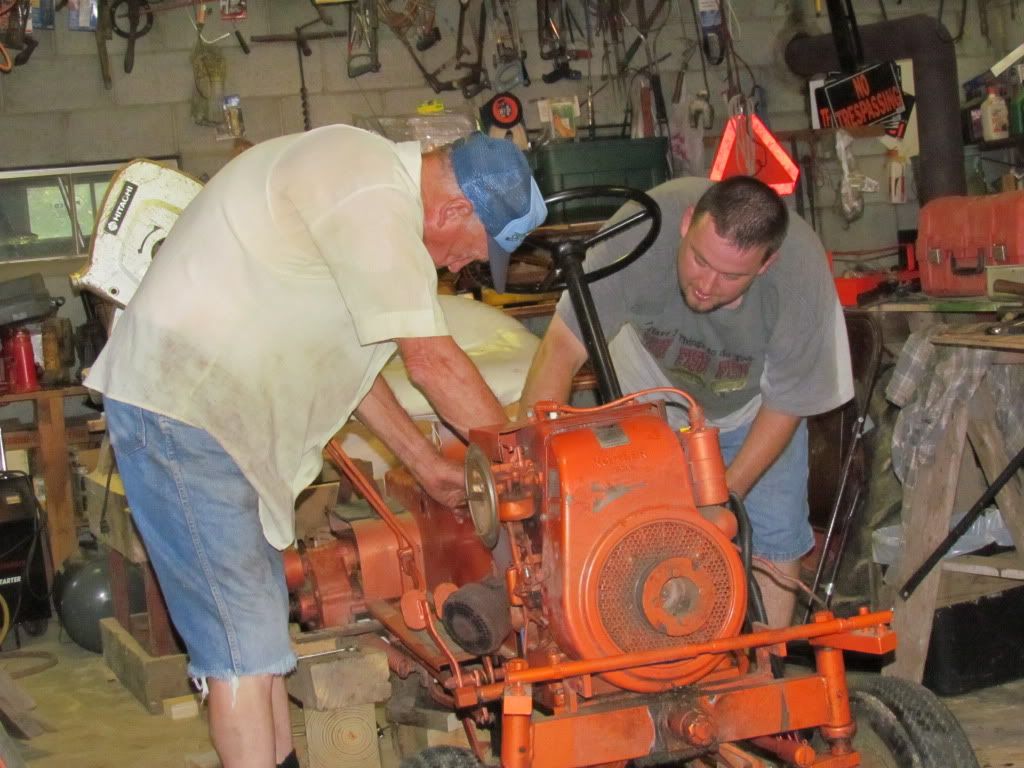 Painted the wheels black/orange, changed the exhaust, and switched to a new 4' deck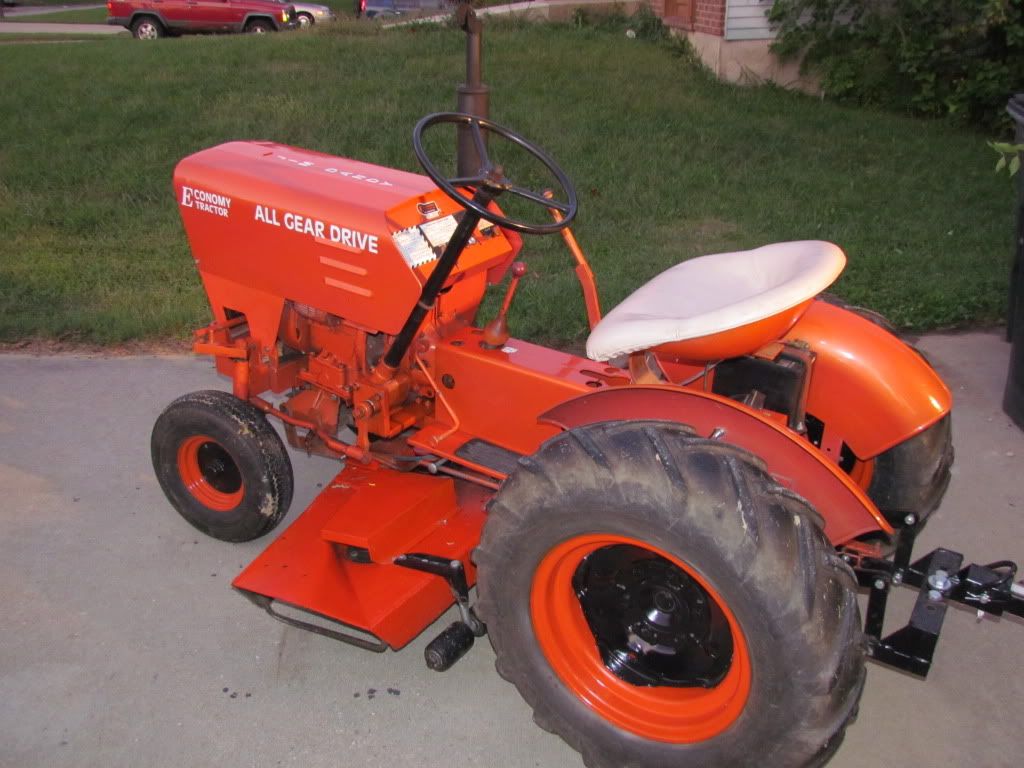 Edited by willy1094, April 16, 2014 - 06:33 PM.