I ma considering selling both these machines. I am going to be moving, need the room and I will never get around to these projects nor really have interest in either.
Just checking to see if anyone may want one.
I have or can get more Speedex pics, but Gravely is currently buried in barn where I cannot get pics.
Gravely, not sure of year, late 60's? My dad used it at a local bank for years to clear snow, they gave it to him in mid 90's when they got rid of it. We tried to get it running in '98, had a weak spark and could get a couple fires out of it, but never running. Been sitting in barn ever since. Comes with snow blade and 30" bush hog.
I'm selling for my mom since she technically inherited when dad passed.
Putting sale on this on hold for a bit, it appears I was a little to quick on the trigger to sell.
talntedmrgreen...no eyeballing the HB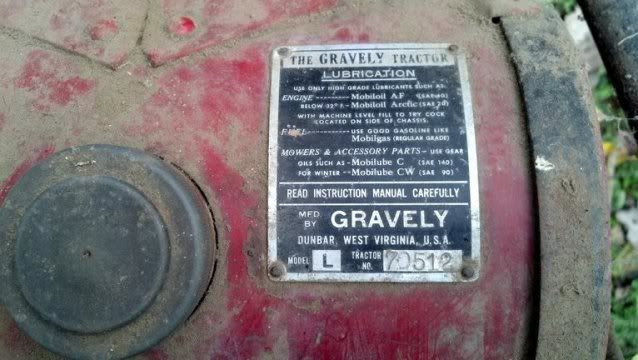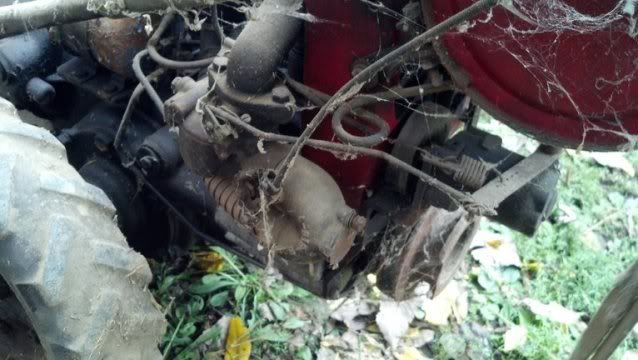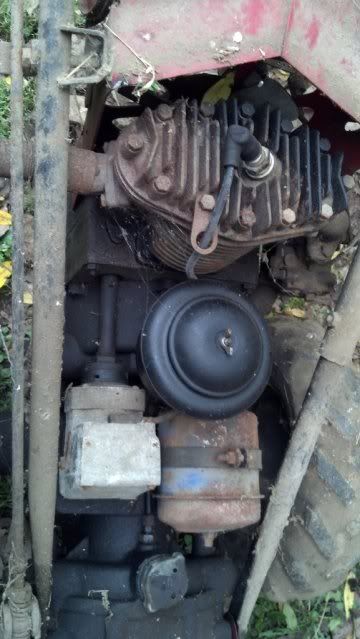 This is one of the Speedex's I picked up in a package deal. PO had a 9 Hp diesel mounted to it, but kept that. He said he was using it to cut grass last summer. Has no motor currently, but does have a 44" (???) mowing deck I think that PO has welded to frame and was direct drive to motor. It had been heavily repainted and I cannot make out the stampings on the frame, I have no idea model #. I think it has a 3spd plus reverse?
Rear tires are loaded, one front rim came apart when I air it up, I think the other front has a worn out hub bearing.
I like this one better than the round hood, but daughter likes the other one and it has motor so I am keeping it.....for now.
Sold- pending payment and pickup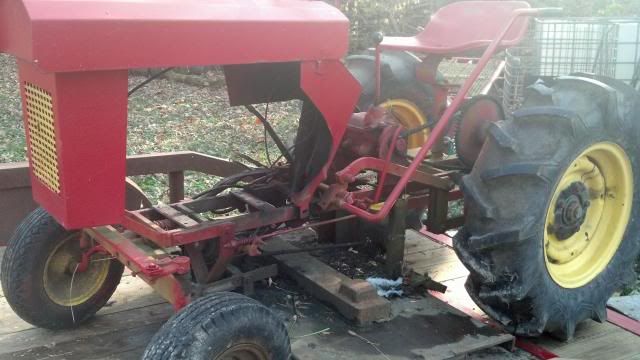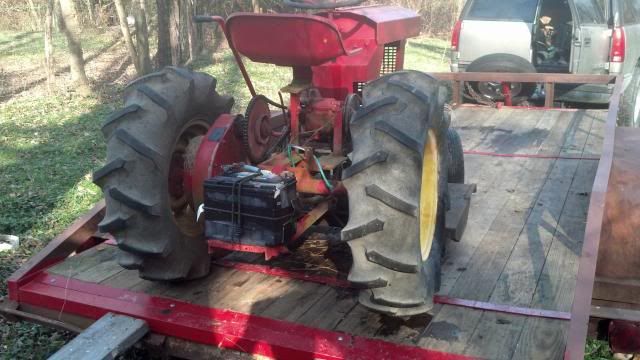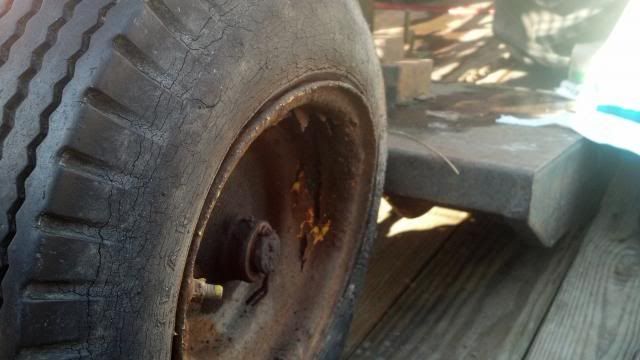 Edited by TAHOE, April 10, 2014 - 09:01 AM.